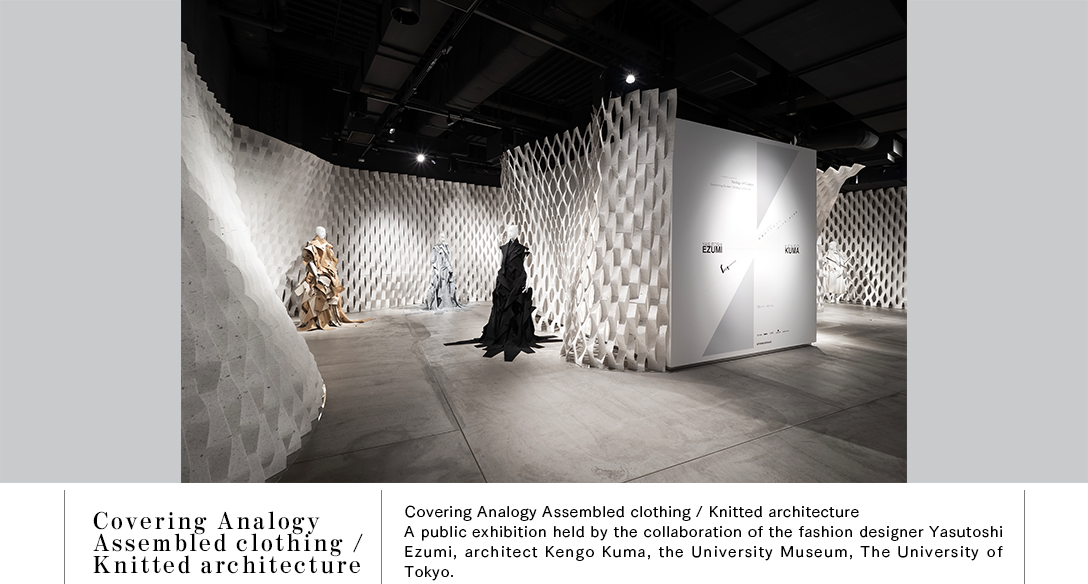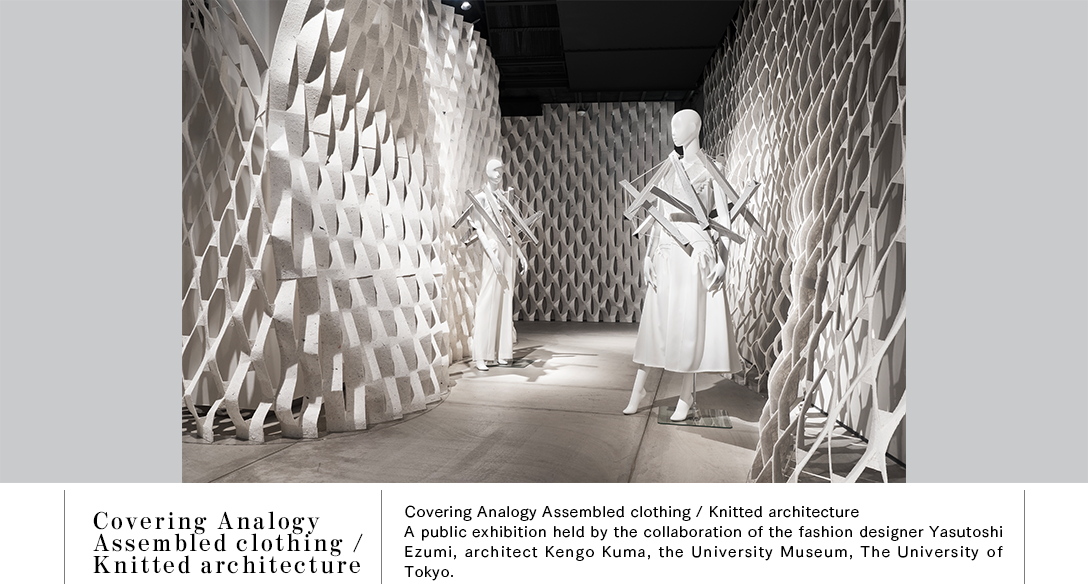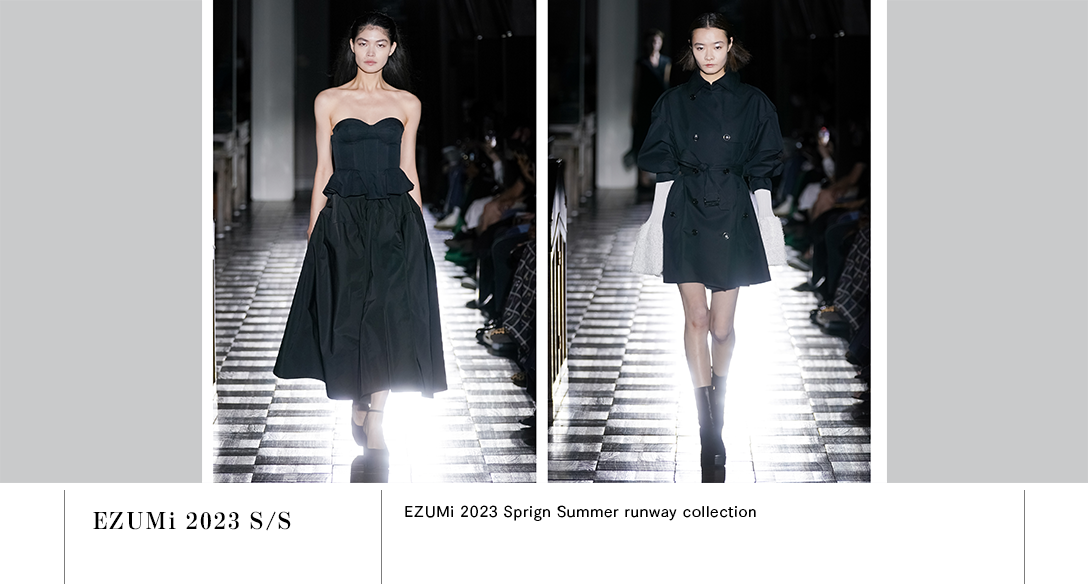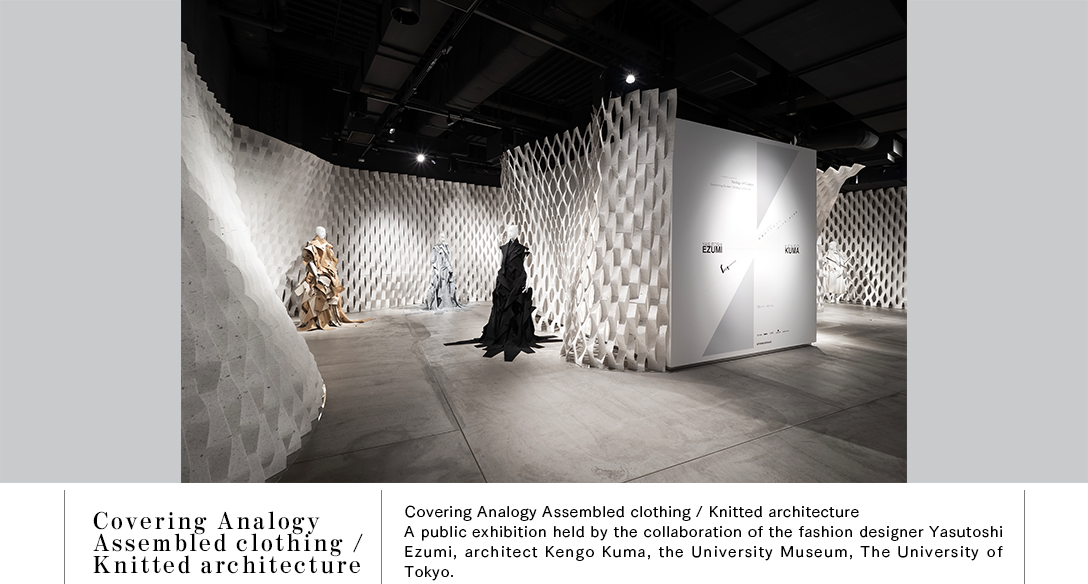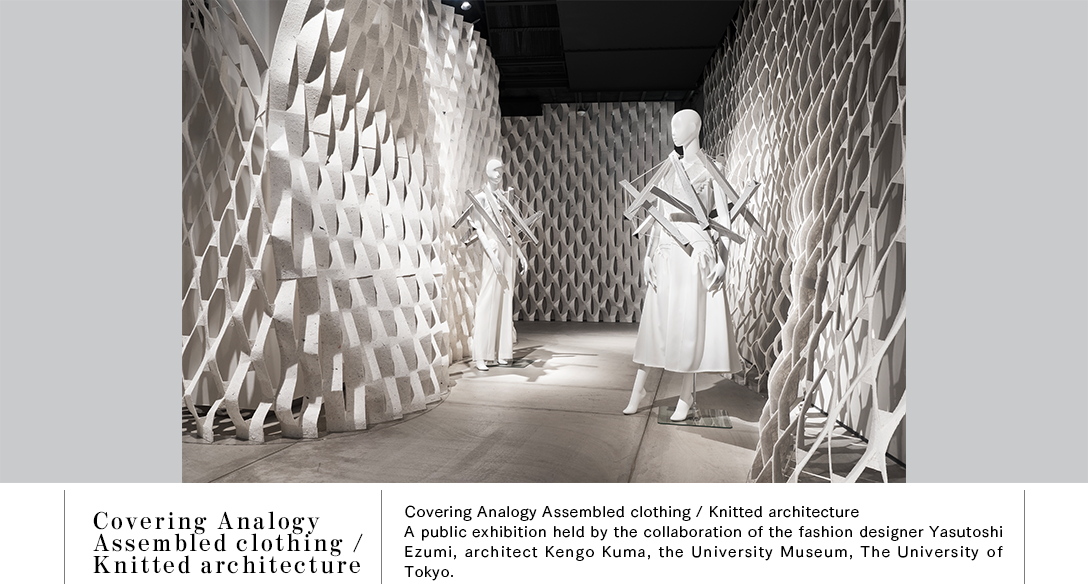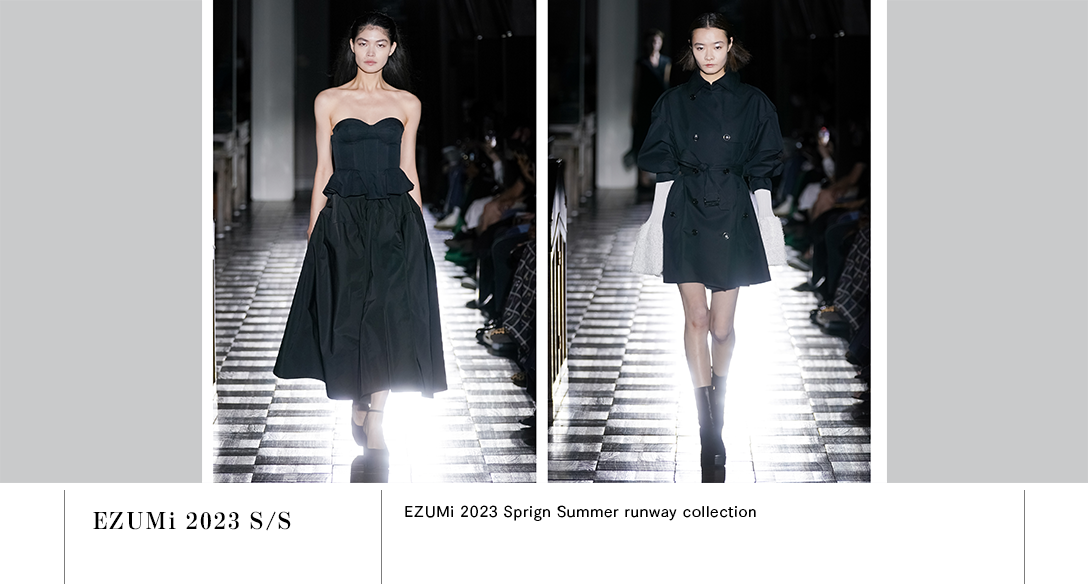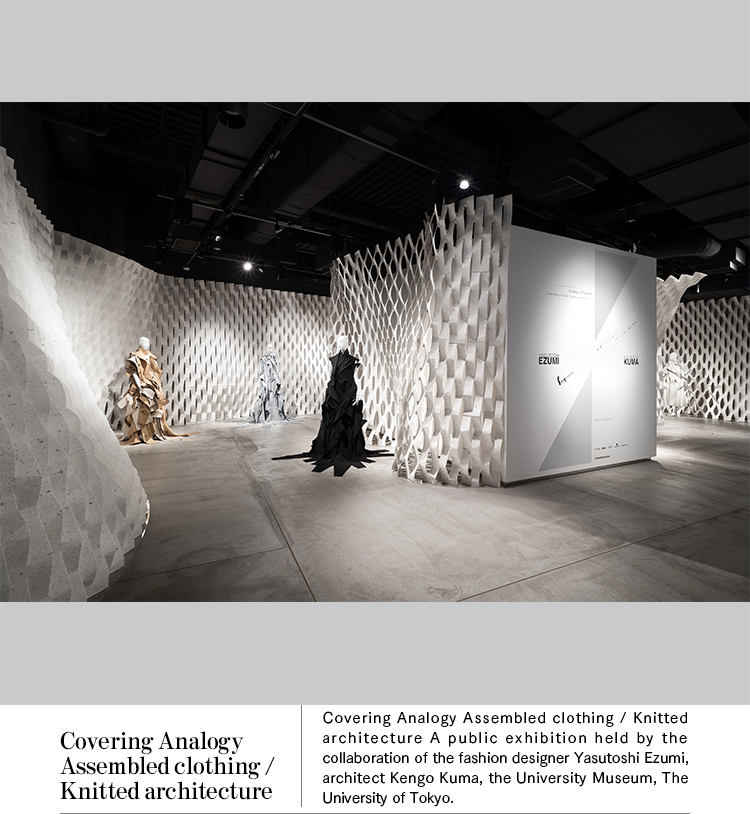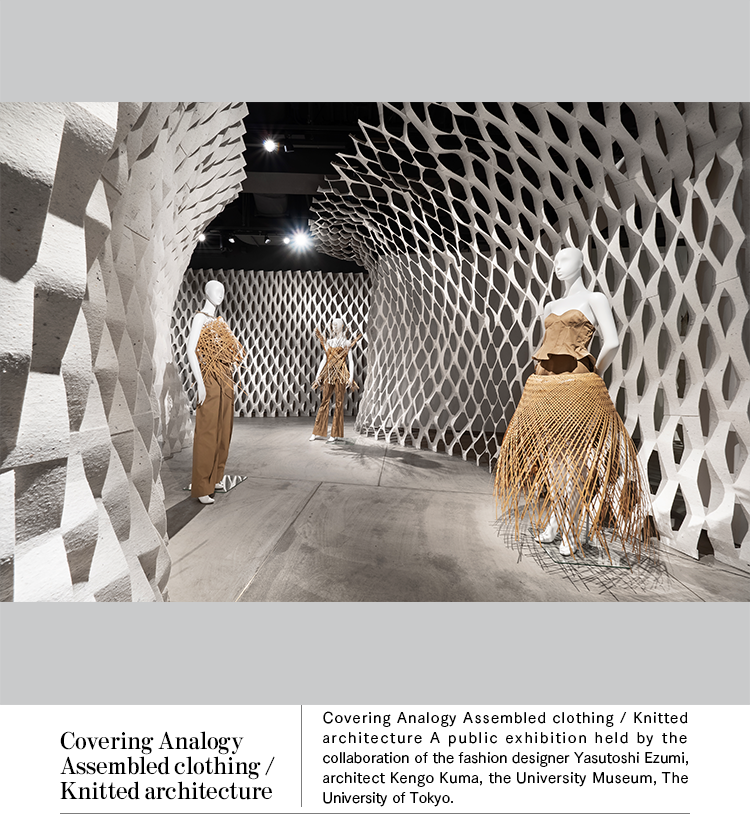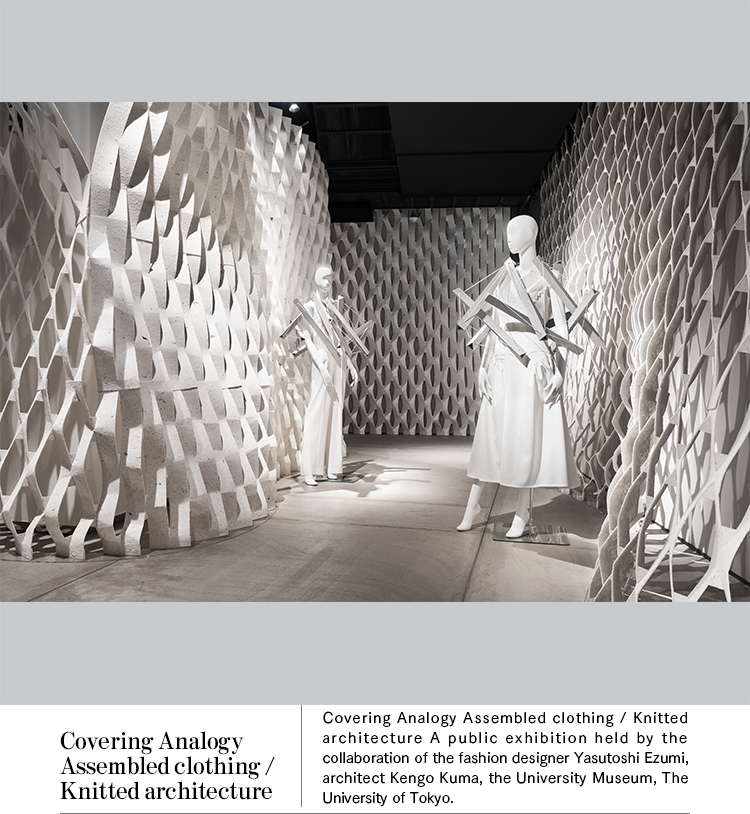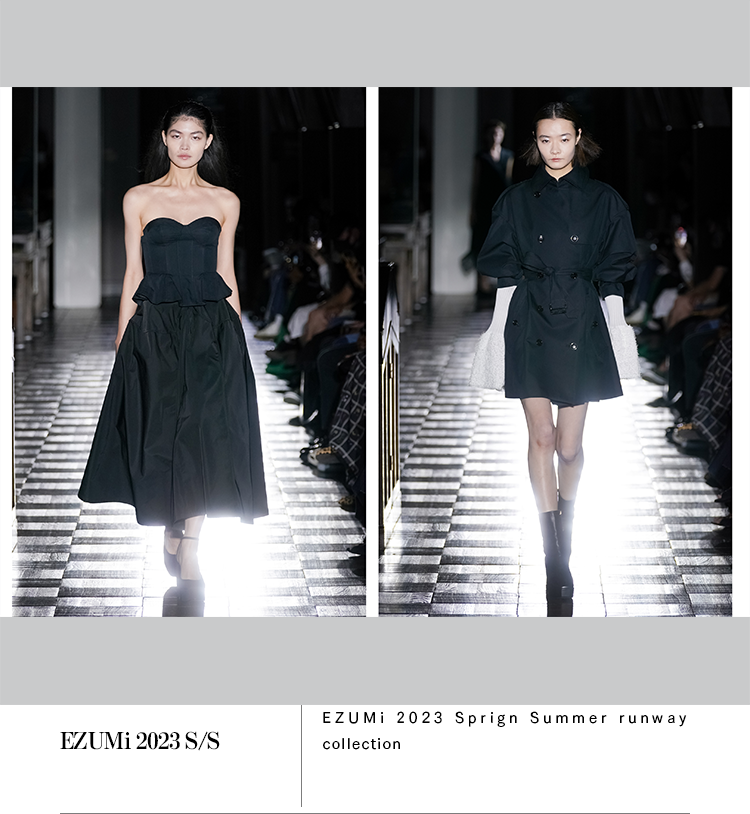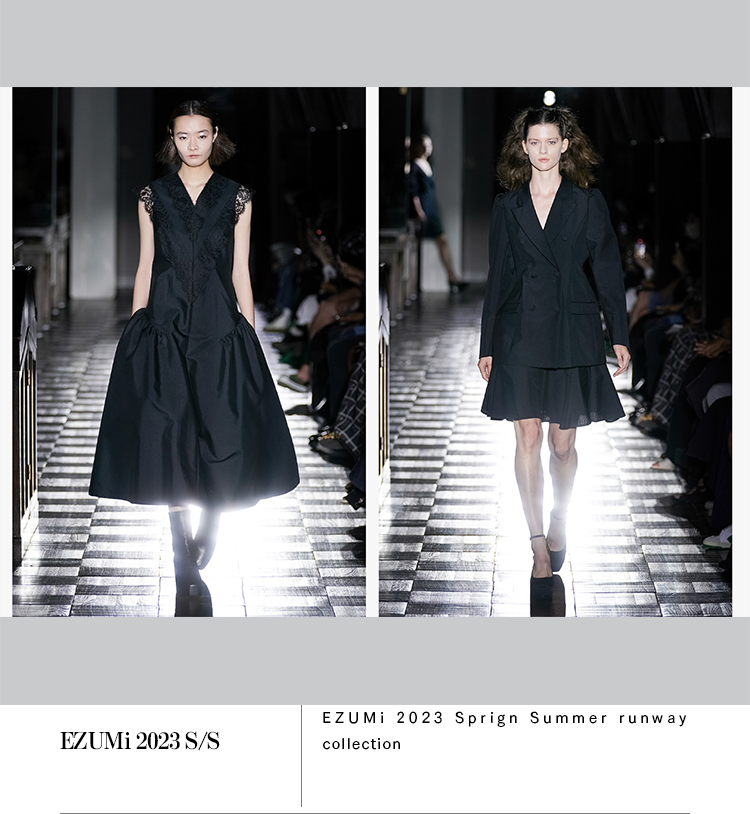 Ri Design Co., Ltd
Yasutoshi Ezumi
Sharing beautiful designs with a heart for sustainability for new clothing and architecture
Yasutoshi Ezumi, the designer of [EZUMi] operated by Ri Design Co., Ltd., is a designer who upholds the concept of rational manufacturing.
The brand was established in 2010. It sells clothes in select shops and department stores in Japan and overseas, mainly in Asia.
He received numerous awards, such as the SHINMAI Creator's project and the DHL Designer Award.
He serves as a director for other companies, such as CoSTUME NATIONAL and Blue Label Crestbridge, designs uniforms for companies such as JAL, Nissan, and Shu Uemura, and is active in a wide range of fields.


Mr. Ezumi focuses on domestic and overseas manufacturing in Japan and Tokyo, using "TOKYO" as a base.
He makes clothes by producing high-quality original fabrics using domestic weavers and high sewing techniques.

Although he often focuses on the theme of architecture, he collaborated with the world-famous architect Kengo Kuma to create a special product. This beautiful project creates and shares new products by making new designs and materials realized by researching and using sustainable materials.
Creating a future where clothing and architecture can be circulated through rational manufacturing
Rational manufacturing:
Focusing on a certain principle, designing while considering, experimenting, and researching the object, matter, providence, and physics,
deriving a design with a reason, the resulting shape, color, and texture.

Clothing and architecture are closely related and indispensable elements in food, clothing, and shelter. 
As a structure with different distances, body and clothes, architecture and space share this common factor of "wearing" human activities.
 
Mr. Ezumi has often done fashion design with architectural themes.
Exploring and expressing new ways of thinking about clothing by assimilating architectural structures into clothing.
Sustainability is also an issue in clothing and architecture. All materials used in the "Covering Analogy Exhibition" are sustainable and environmentally friendly.

For "Assembled clothing," we use recycled polyester thread that uses 100% used PET bottles, recycled cotton that is turned from the cut layer of denim and cut to make thread again, and a sustainable environment that upcycles waste clothing. We use sustainable materials such as "PANECO," a fiber-recycled board made of considerate materials.
In the "Knitted architecture," instead of using ordinary building materials, TUTTI BOARD, which is soft to the touch, is knitted to create a space that interacts with "Assembled clothing."TUTTI BOARD"is made from a discarded clothes, it is a sustainable material made from clothing fabric in to felt board.
Contact
Founded

2010

Capital

1.5 million yen

Company Info

1. Women's clothing wholesale and retail
2. Fashion design business
3. Uniform design work