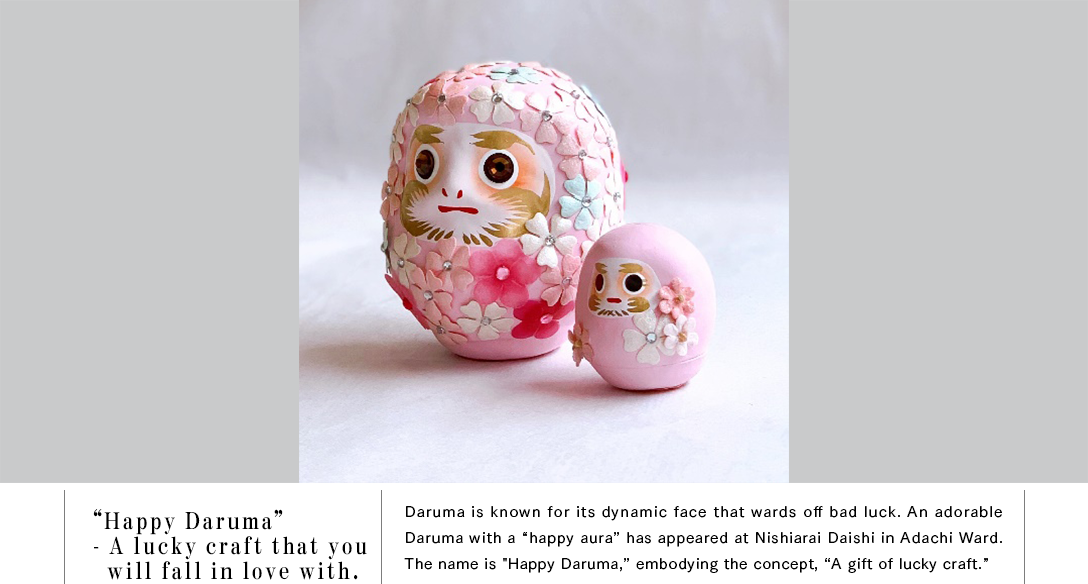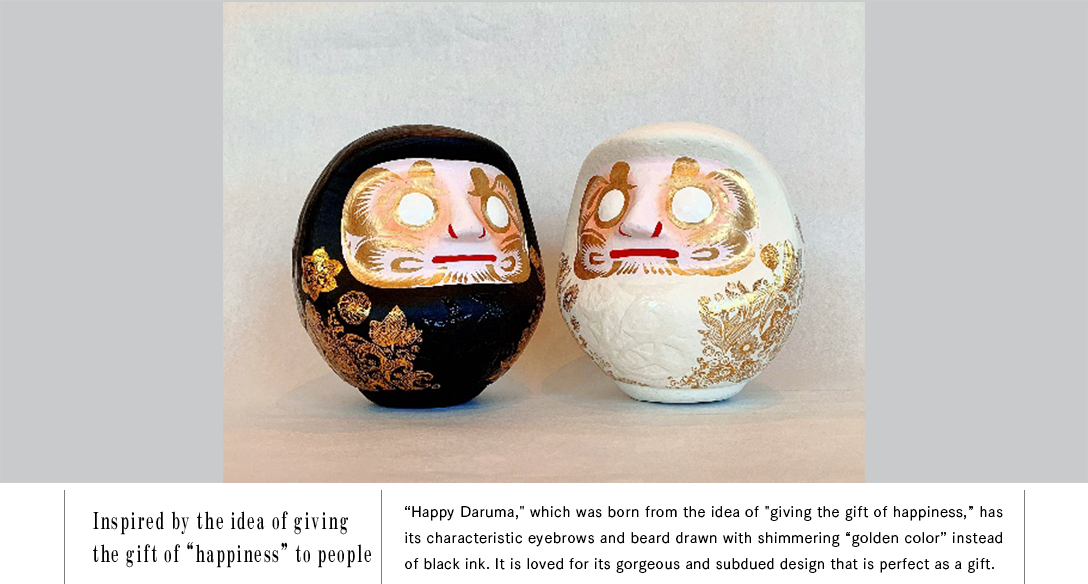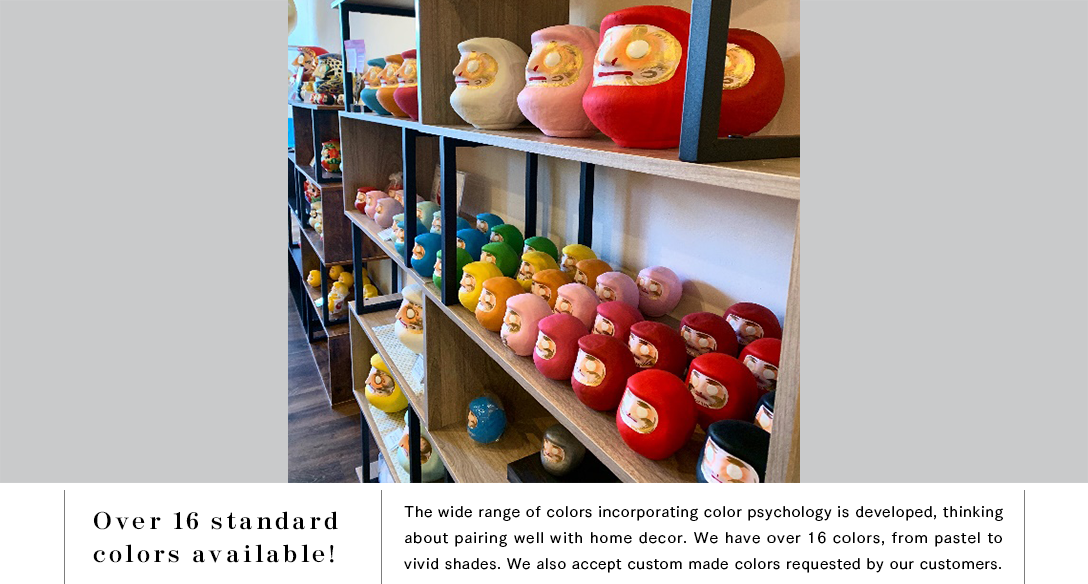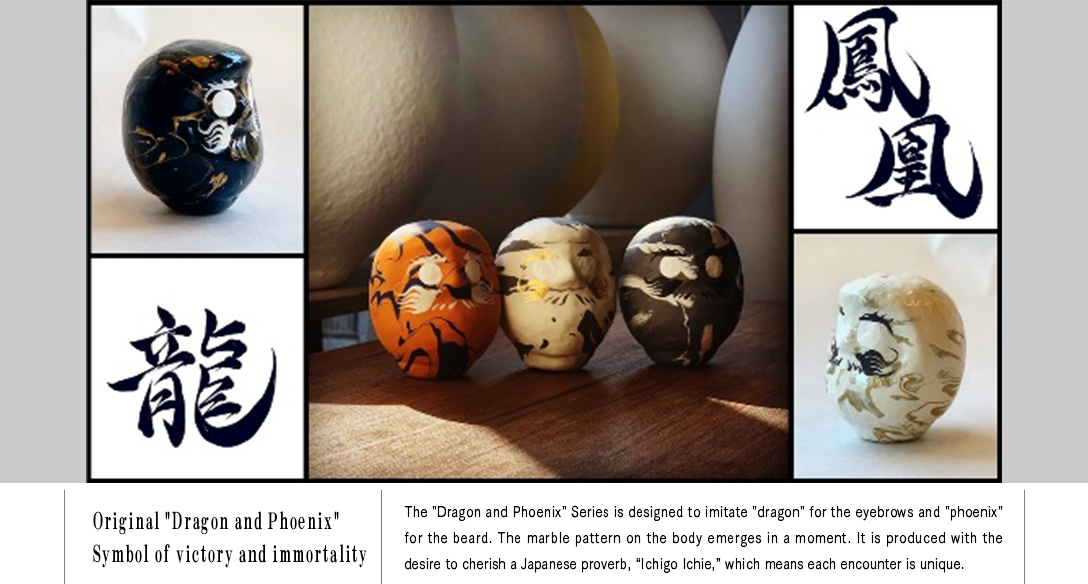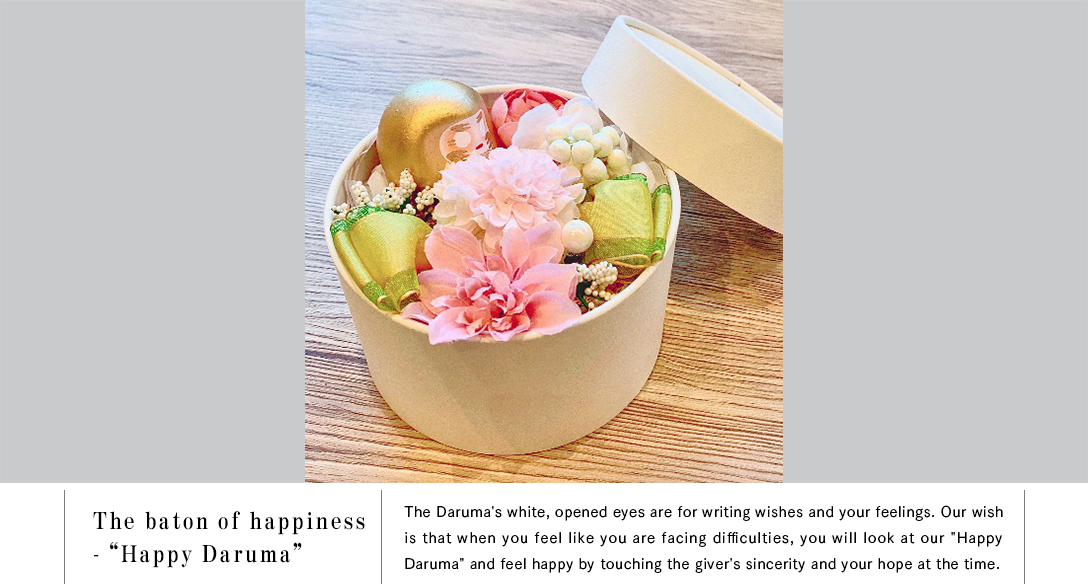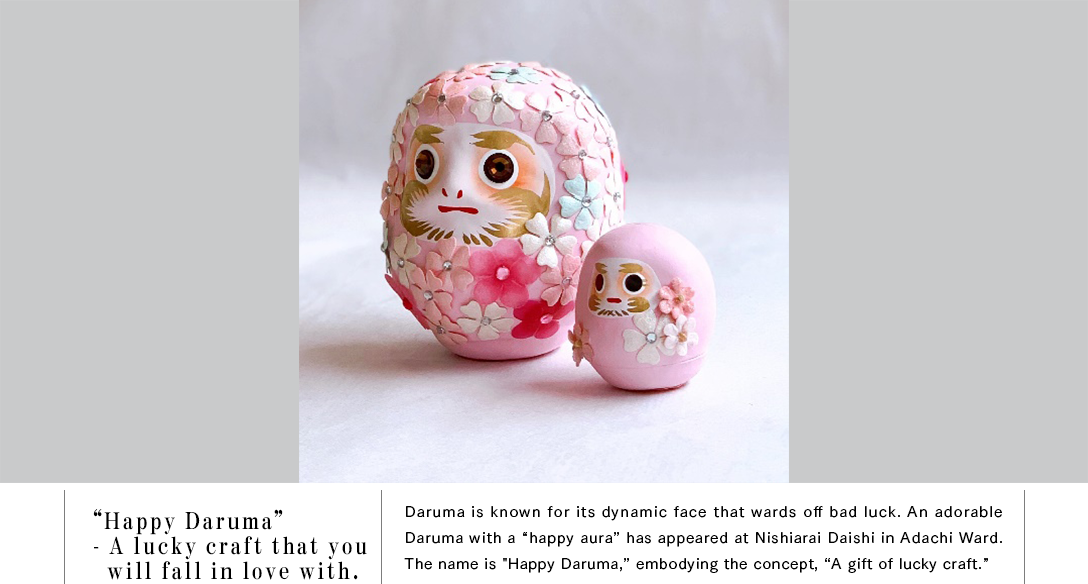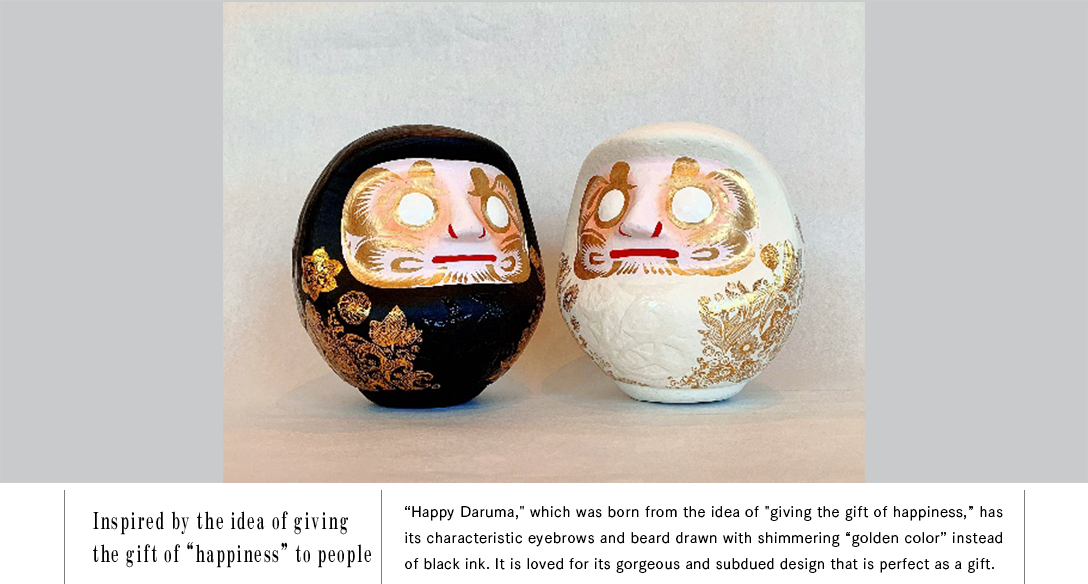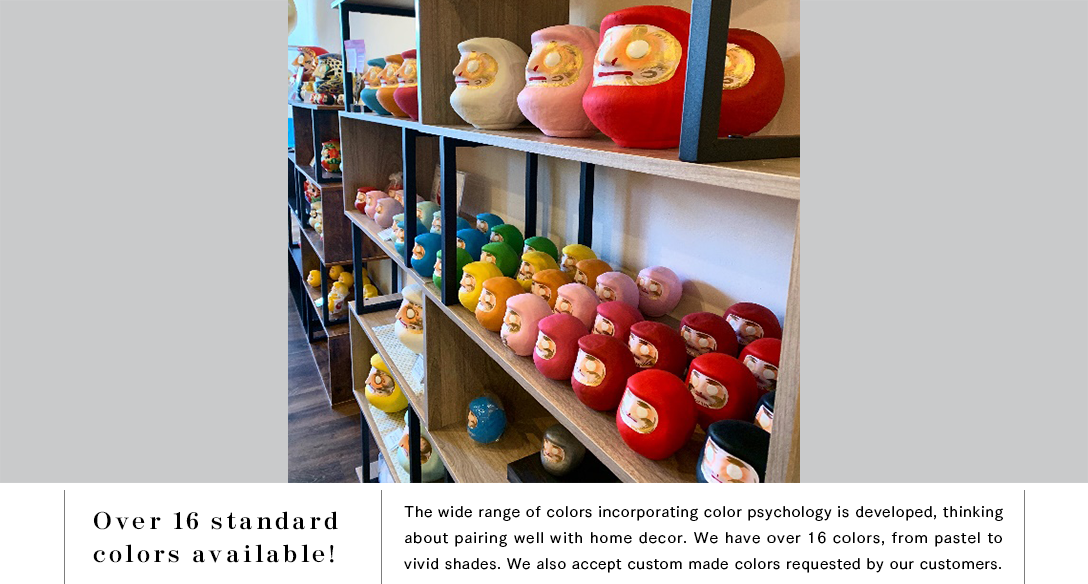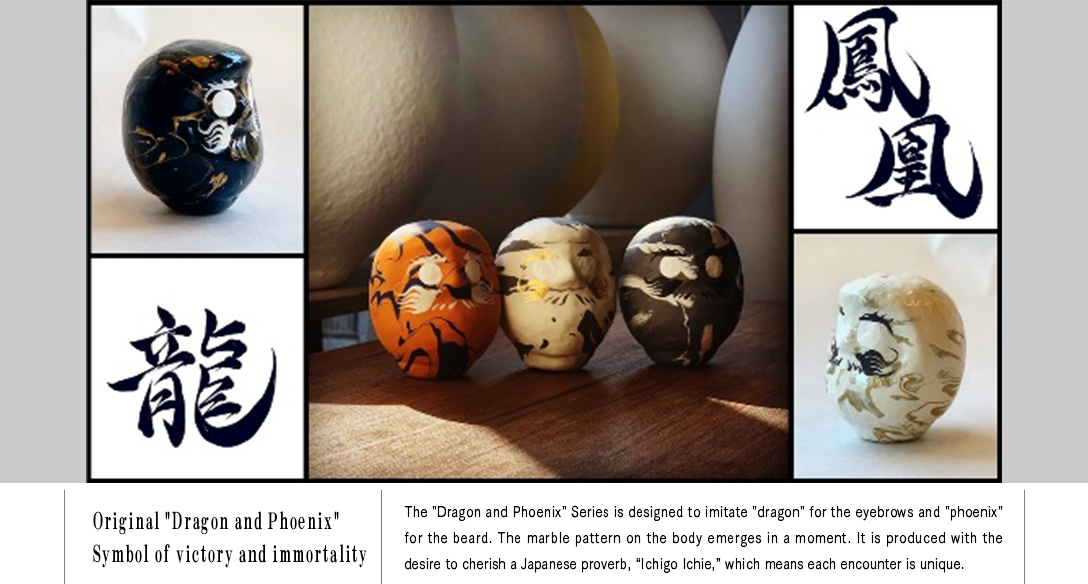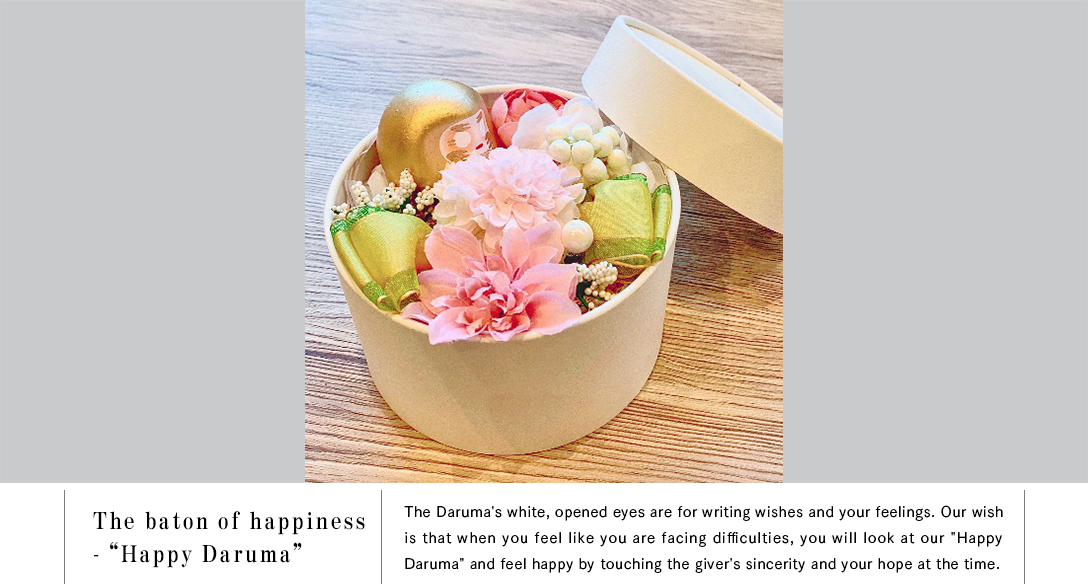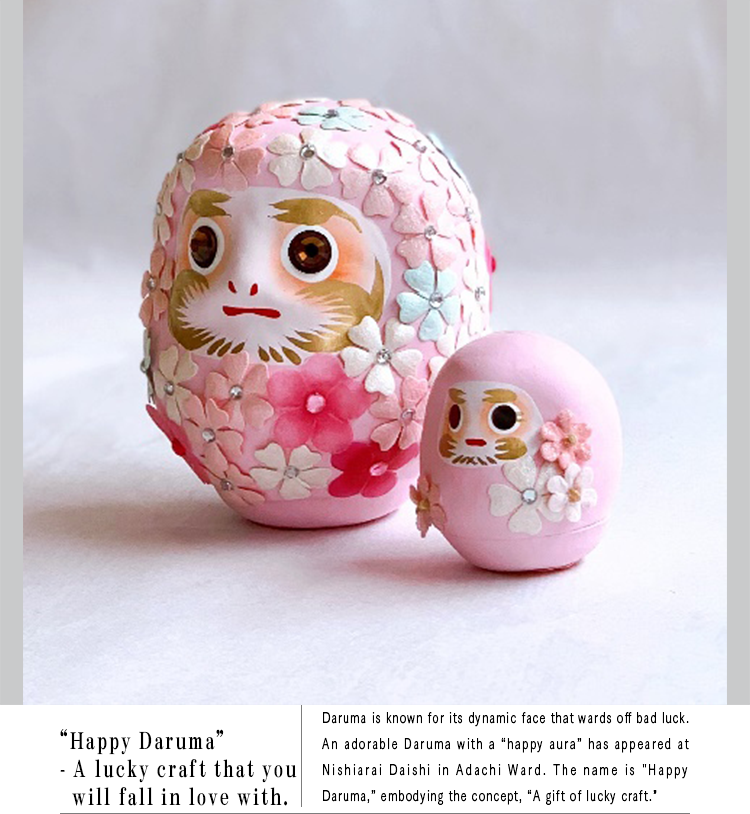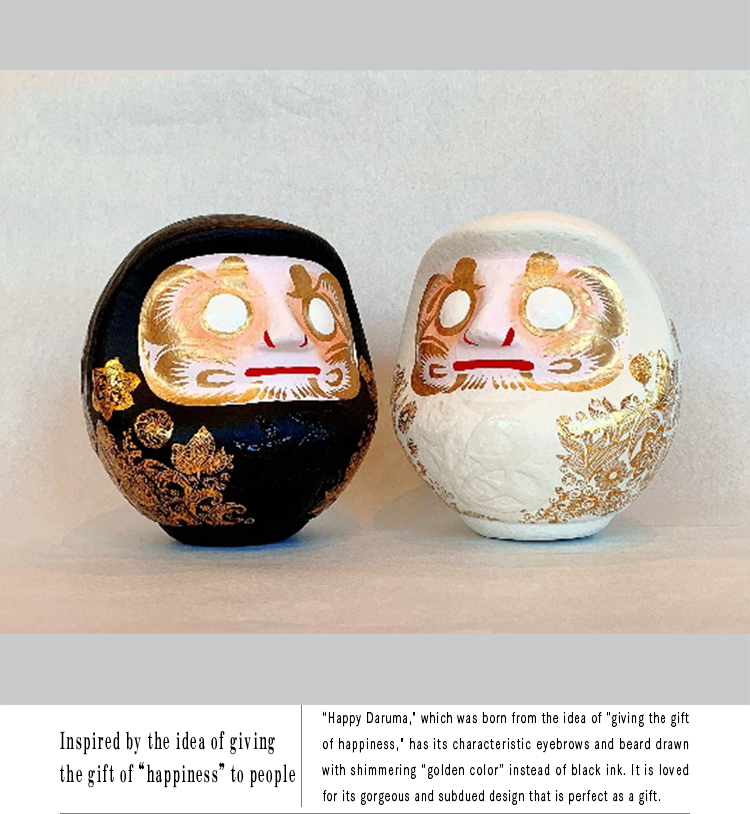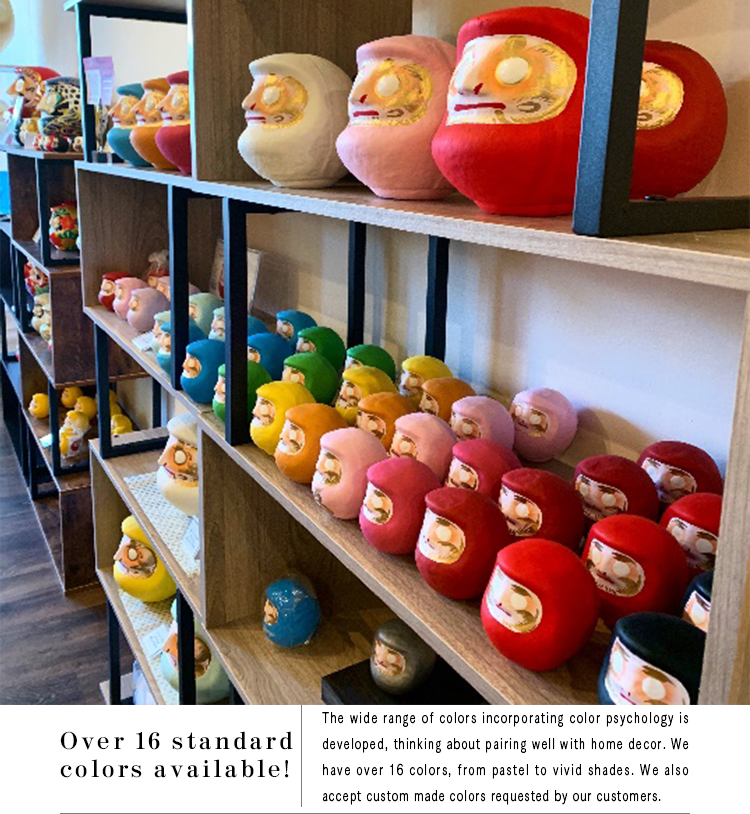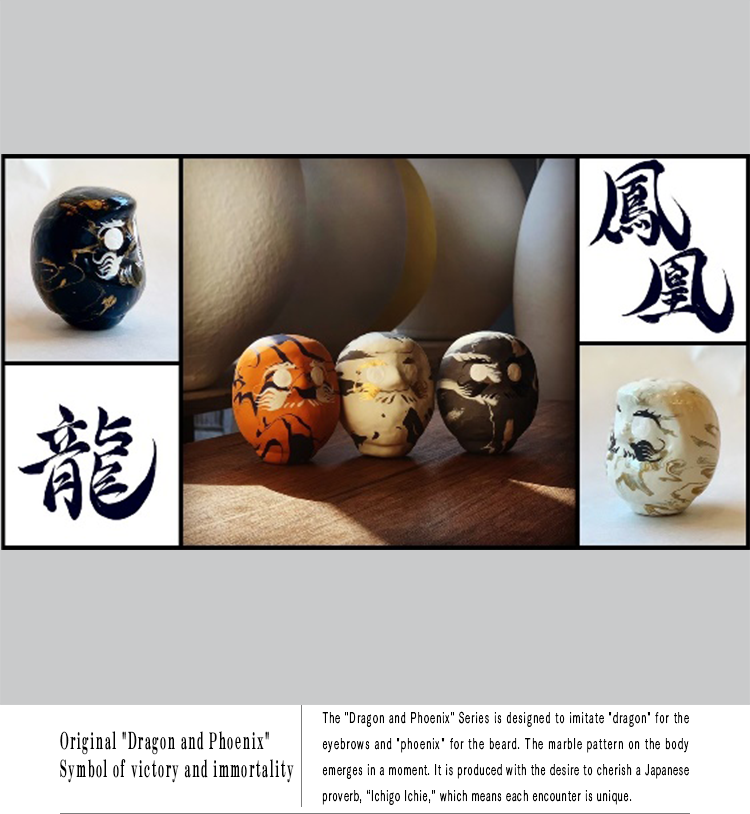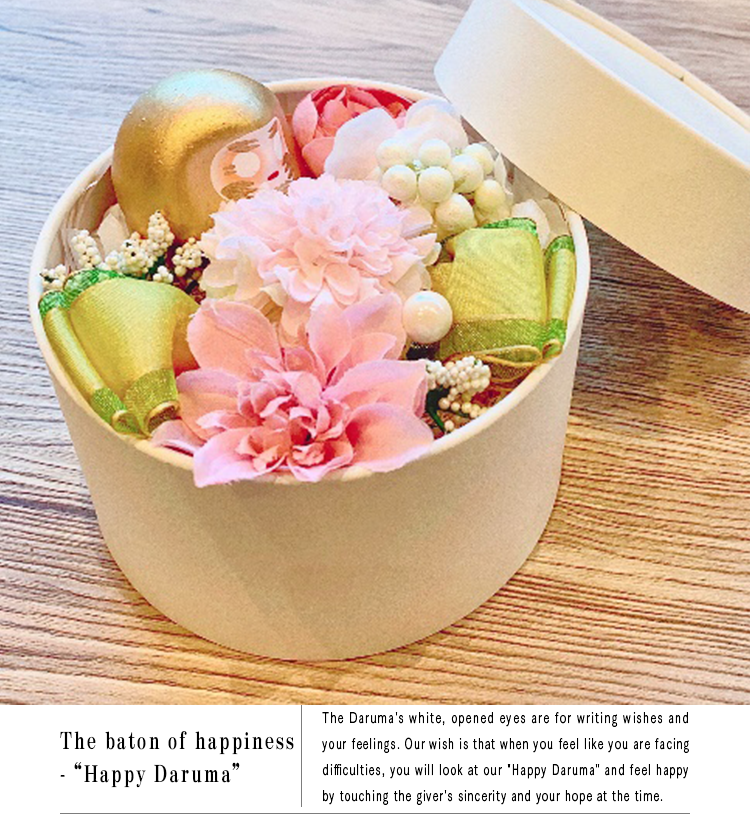 Crista Incorporated
Miho Takahashi
"Happy Daruma Kobo," a store where you can experience happiness in 3D
"Happy Daruma Kobo" is characterized by being an integrated store, studio, and workshop. It opened in December 2020 as a place that offers a time of happiness, including story-telling of Japan's famous folk craft "Daruma," exhibitions and sales of unique Daruma selected from across the country, and workshops where you can enjoy decorating and painting "Happy Daruma."
"Happy Daruma" was born in Takasaki (Gunma Prefecture), renowned for Daruma. The concept of Happy Daruma," "A gift of lucky craft" ➡ "Daruma with designs ideal as a gift" was inspired by the fact that the people who were gifted the local souvenir, "Daruma," became happy.
The "golden" eyebrows and beard, the characteristics of "Happy Daruma," are symbols of success and victory. As it is a roly-poly craft, it contains the meaning of "getting up eight times even if you fall seven times (indefatigableness)." We hope you will feel happy and positive by writing your wishes and dreams in the white and empty eyes of "Happy Daruma," filled with such happy factors.
You can give it to someone you love. You can also treat yourself by buying it for yourself. The Daruma is a perfect gift for special days or when you want to change your mood. We will continue to create "Happy Daruma" under Tokyo's sky, hoping that it will be handed over from person to person, becoming a baton of sincerity and happiness.
Johoku Shinkin NACORD has also introduced our products (URL below).
https://www.nacord.com/magazine/20210218_happydaruma.html
Creating each Daruma wholeheartedly and send it out, treasuring the one and only encounter with the Daruma
There are many work and processes involved in making Daruma. In the many manufacturing processes and producing each Daruma by hand, rather than pursuing efficiency and volume production, we are committed to wholeheartedly and carefully create each and every Daruma, valuing the one and only encounter the person who finally receives the Daruma has.
Let's Make a Happy Daruma!
This is a project for Mr. Daruma or Ms. Daruma to have fun by decorating and painting to make My Own Daruma. As you will be basically be painting on the finished Daruma, everyone, from small children to seniors, can easily make it and enjoy the process. We also plan to develop an experiential course starting from the painting process in the future.
This project offers varied ways of enjoying it. Adults also become immersed in the experience. Some families create My Own Daruma as an entire family. Some couples create Daruma as a romantic pair. Some friends who have not met each other for a long time make it to commemorate the occasion. Setting a goal and putting it all in the Daruma you make is bound to make you passionate about it.
* We are currently offering a service (free) to write your desired words and names with a brush at our stores / workshops.
Contact
Founded

2014

Capital

1 million yen

Company Info

1. Production and sale of the original brand "Happy Daruma" of the traditional folk craft "Daruma"
2. Consignment production and wholesale sale of the original Daruma to other manufacturers and stores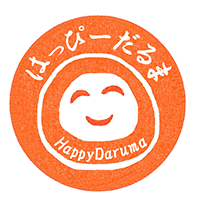 Crista Incorporated / Miho Takahashi
123-0841 Nakata Building 2nd floor / 204, 1-5-1 Nishiarai, Adachi Ward, Tokyo
Phone : 03-6806-3720 FAX : 03-4333-0485  Mail : info@crista.jp