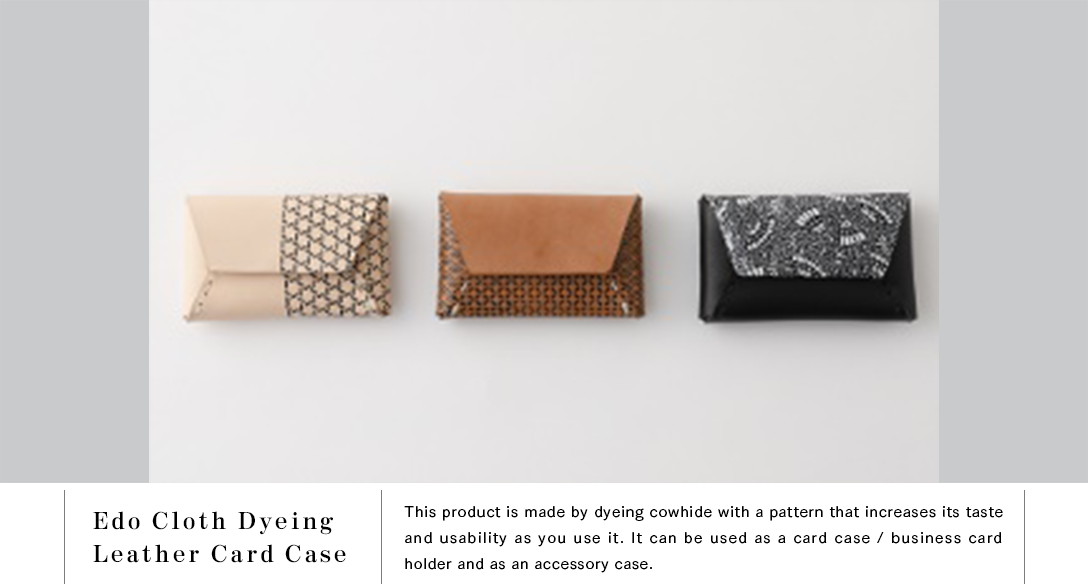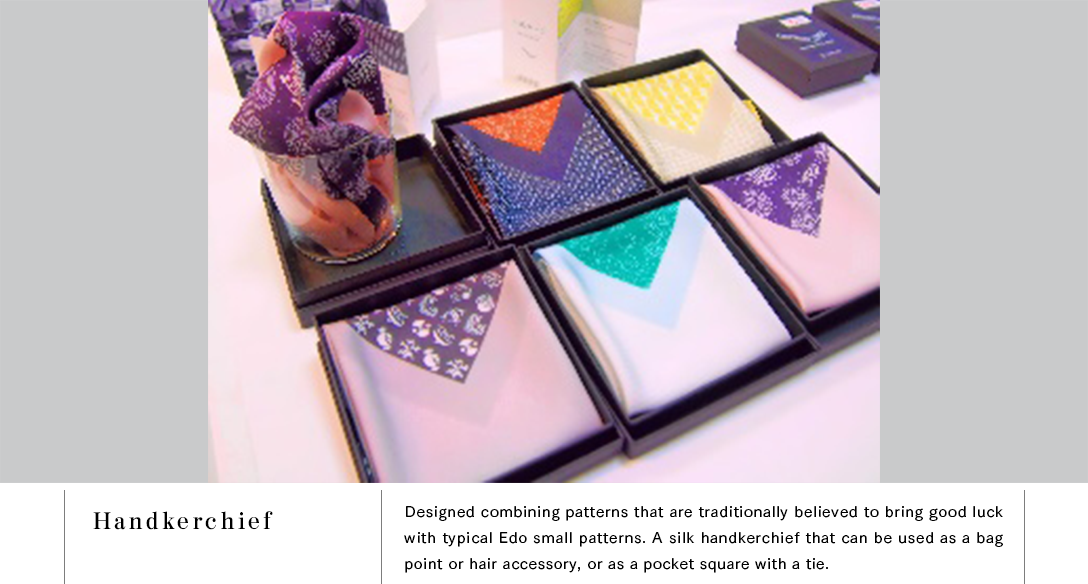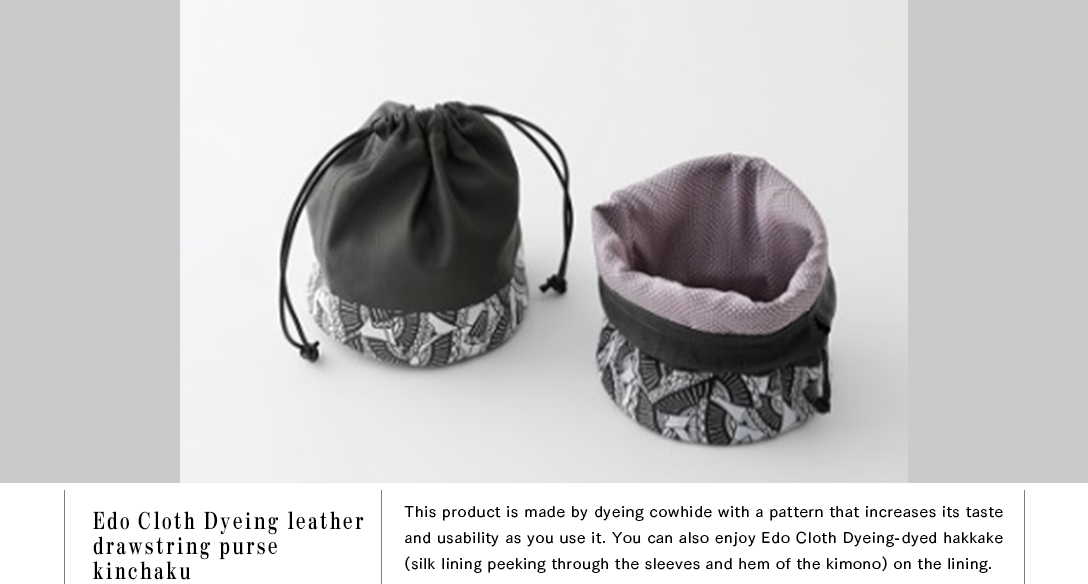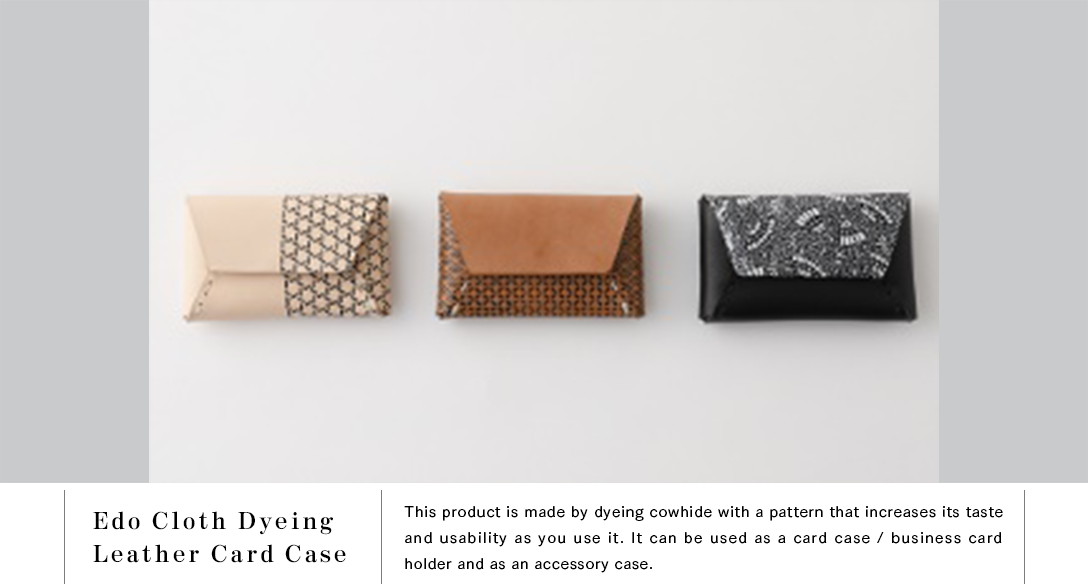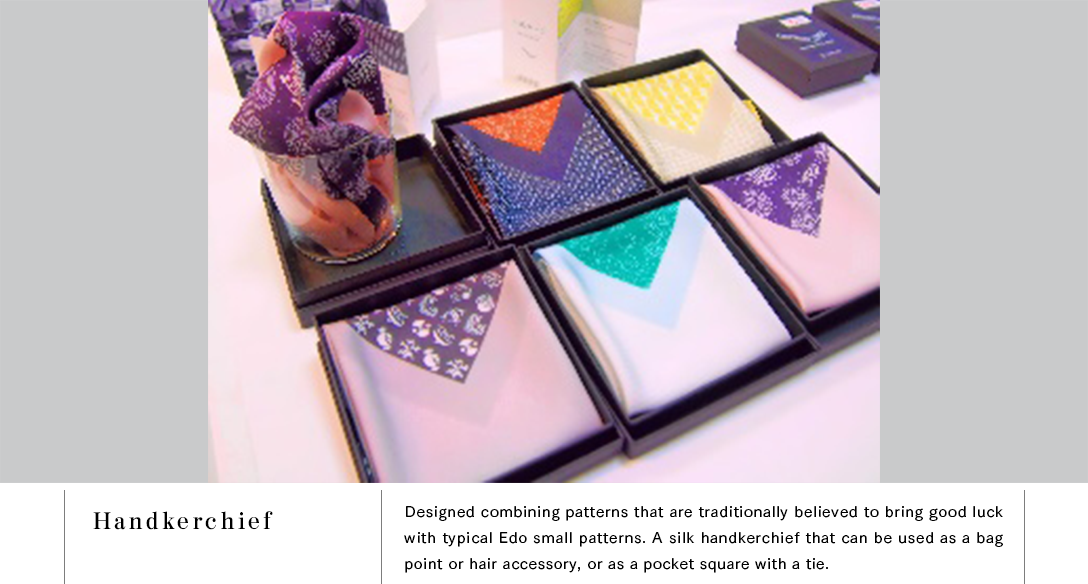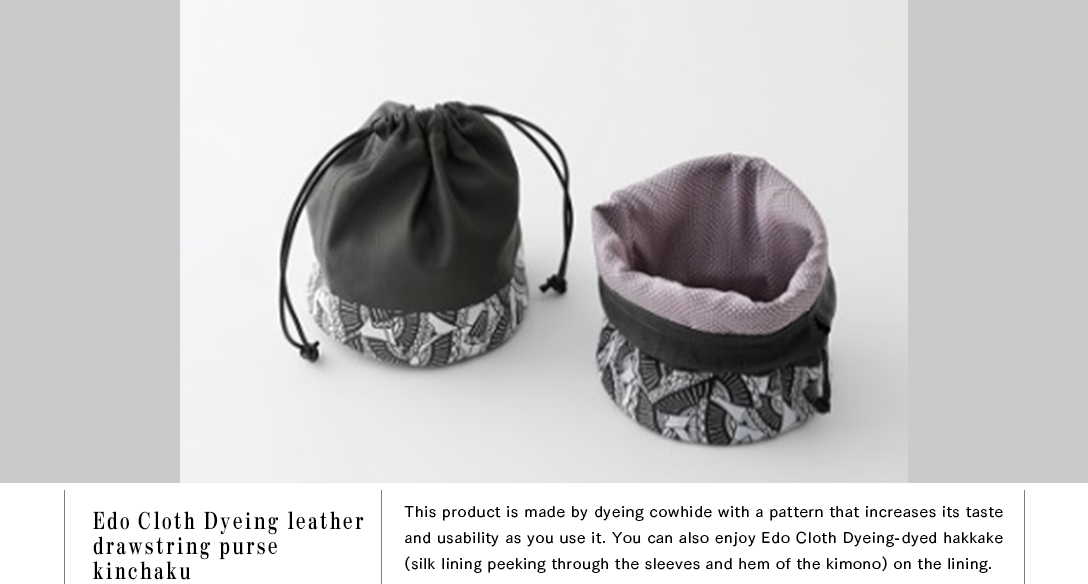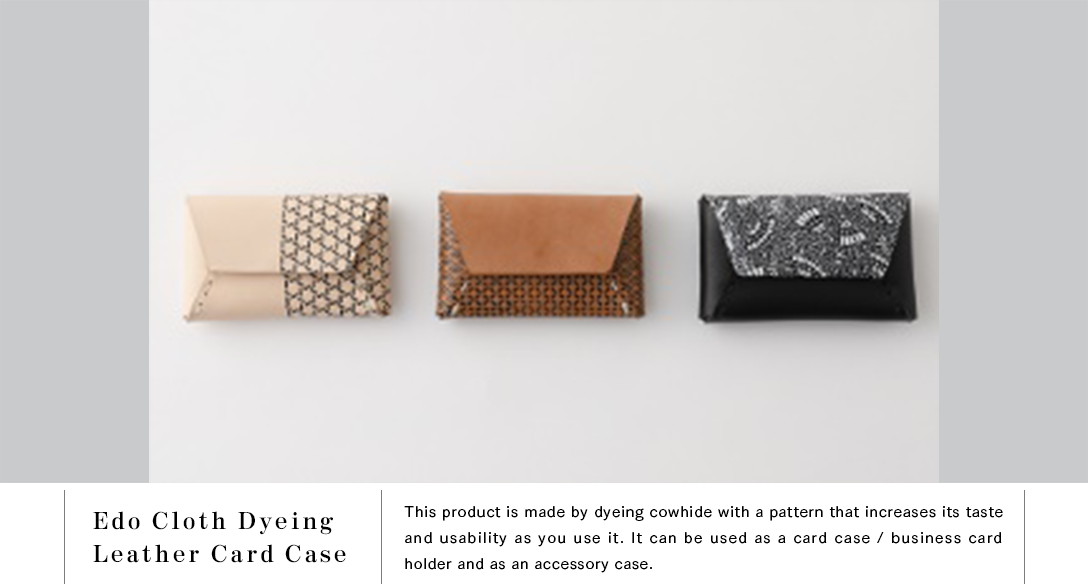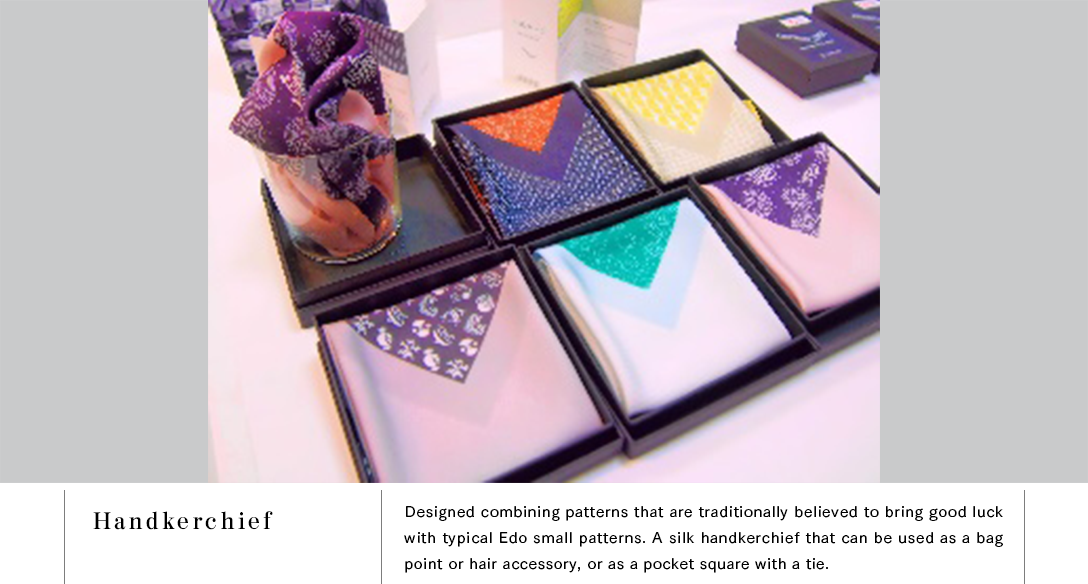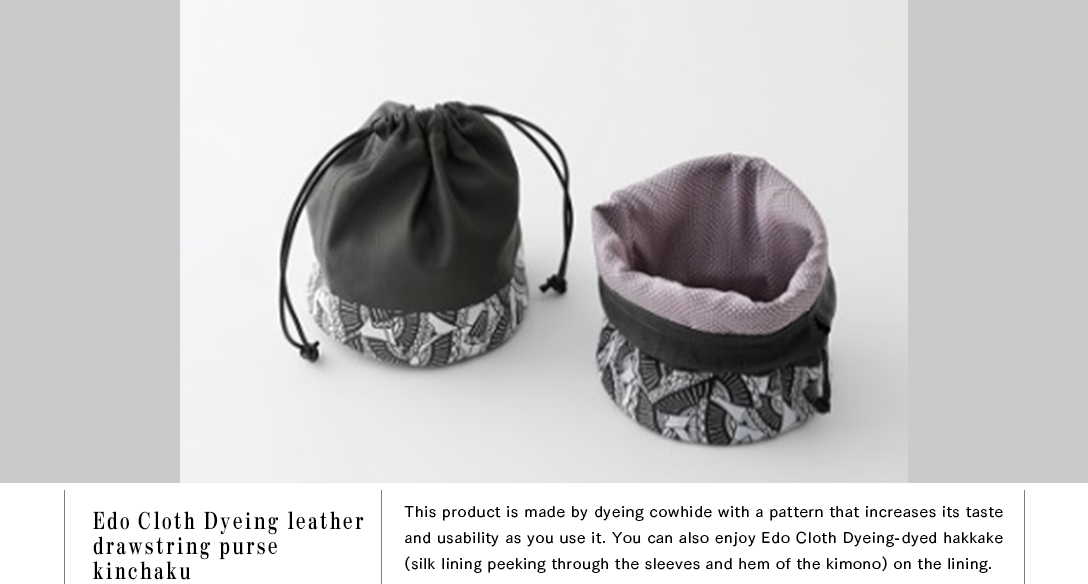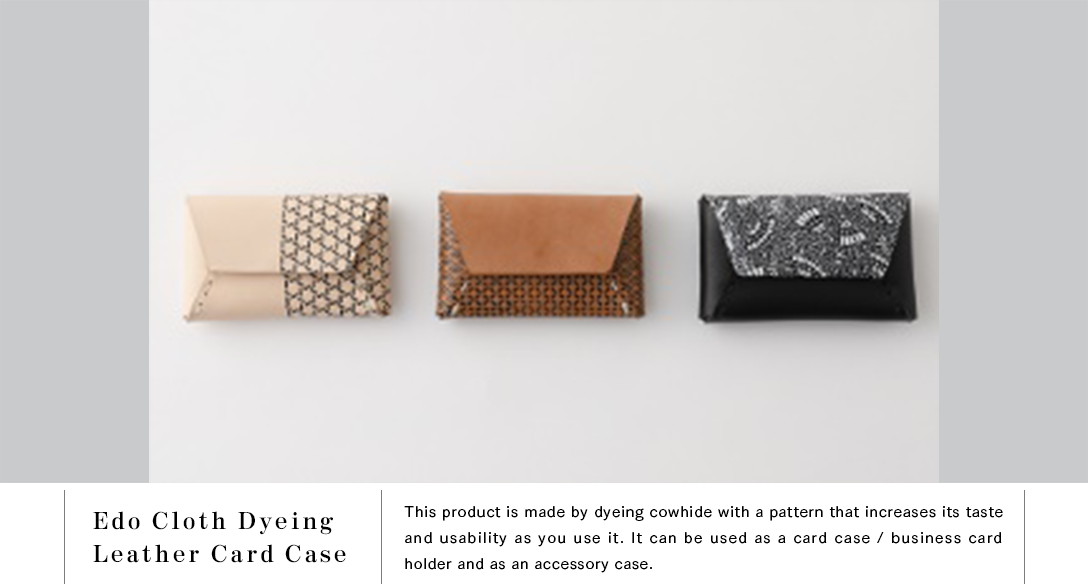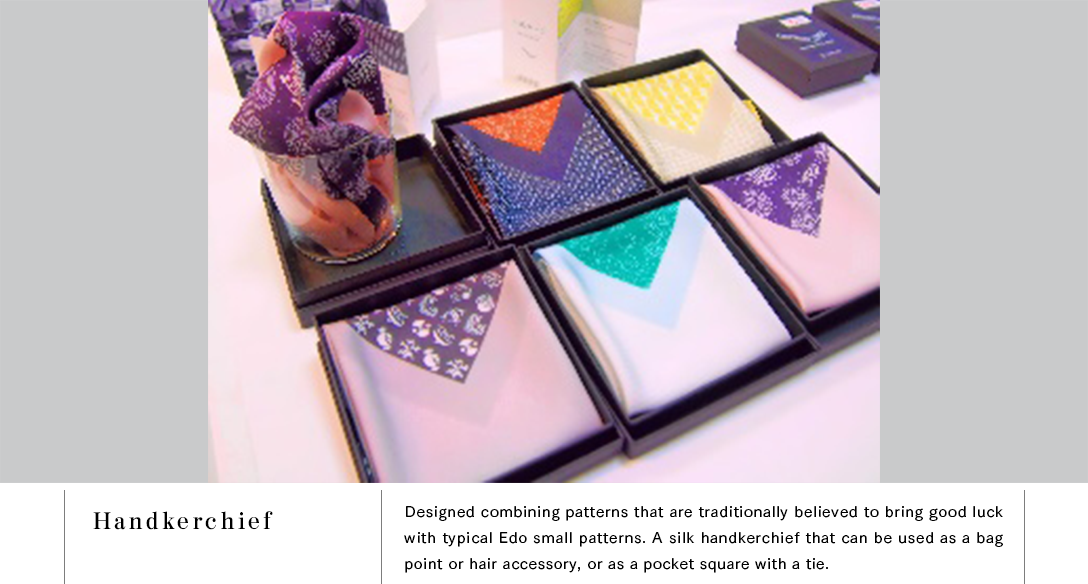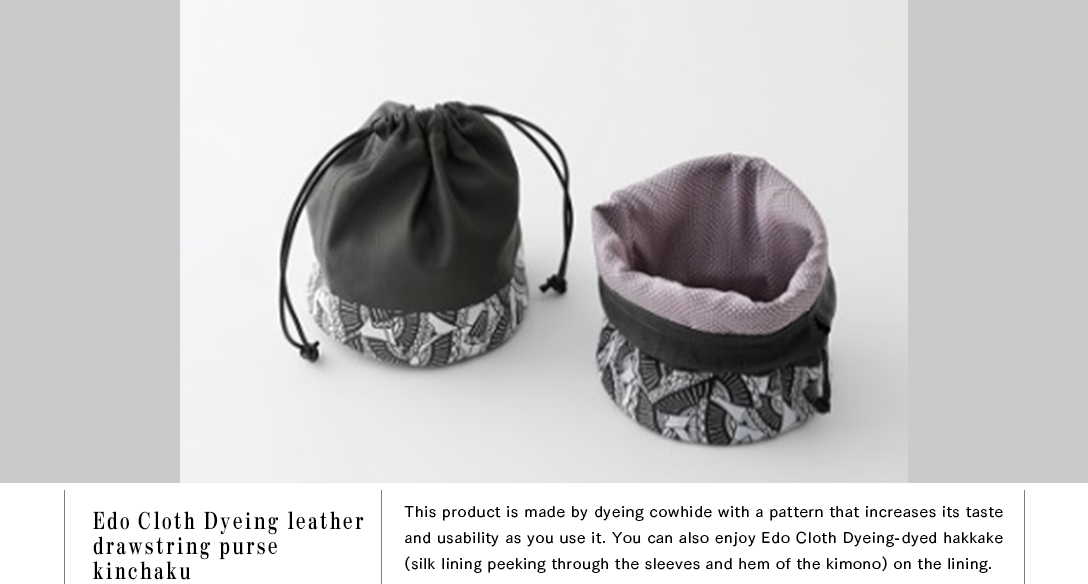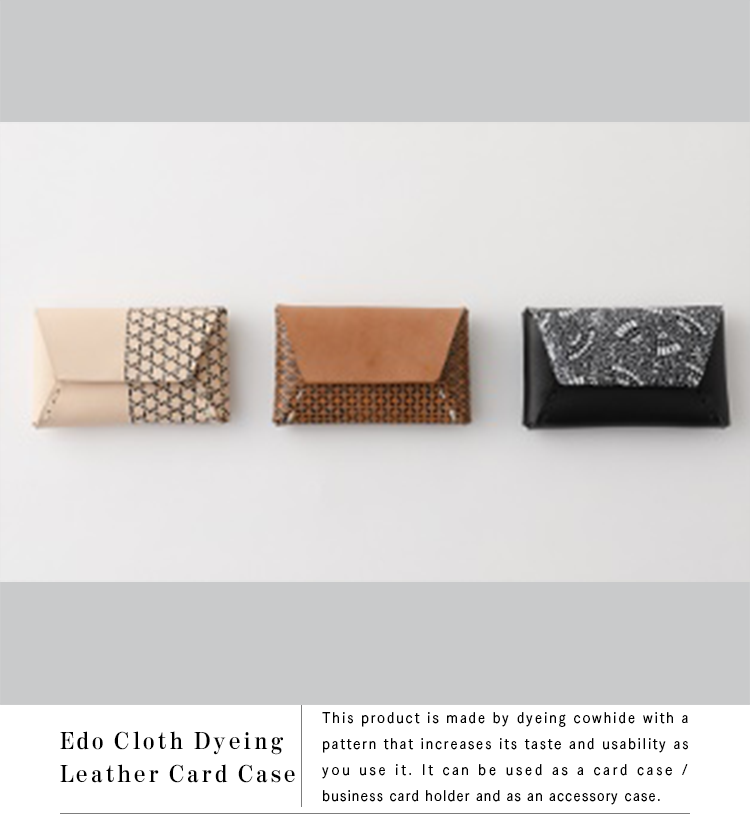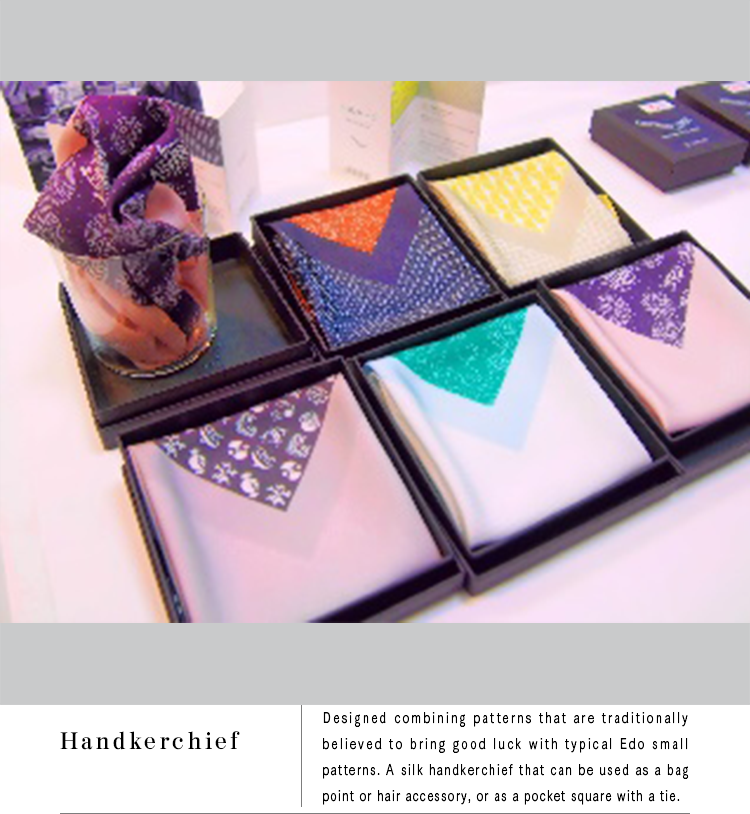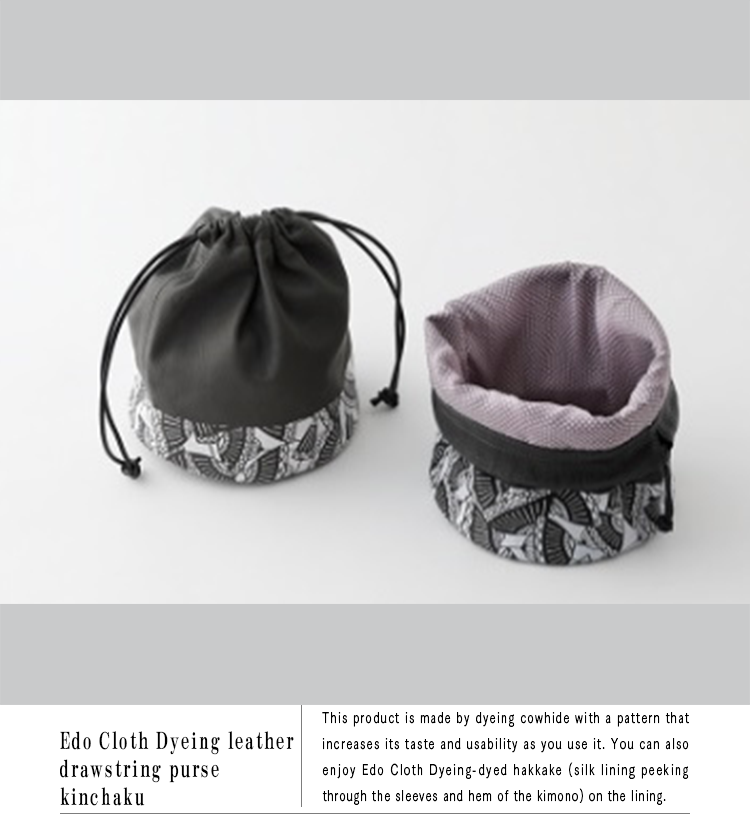 Tomita Dyed Crafts Co., Ltd.
Atsushi Tomita
Expressing the vogue of the Edo people to today
Tomita Dyed Crafts was found in 1877. In a search for a clean stream, it moved to Waseda along Kanda River in 1914. It is a dyeing studio creating Edo Cloth Dyeing and Edo Patterned Cloth. Tue studio owns over 120,000 pattern papers to dye Edo cloths. It includes many modern designs, in addition to the traditional "patterns."
Our studio has also been highly respected for using a unique dyeing method called "double-sided dyeing," a skill considered to be the ultimate expression technique in Edo Cloth Dyeing. The technique involves dyeing both sides of silk that is just 0.3 mm thick. It requires master artisans to dye the front and the back of the cloth with different patterns by containing each of the dye in few micrometers that penetrate the silk cloth. Instead of simply inheriting tradition, using these techniques, we actively suggest new modern products, including scarfs and parasols that suit today's lifestyle, using pattern papers of Edo Cloth Dyeing and Edo Patterned Cloth.
The logo of "SARAKICHI" is derived from the company name of the founder, Sarasaya Yoshibei Kokichi.
Skills and techniques that continue to be passed down from the Edo Period
We continue to protect the traditional culture as Tokyo (Edo) is one of the three major production areas for dyeing, along with Kyoto and Kanazawa.
-dyeing fabric with a fine pattern-

Patterns are applied using various pattern papers. As the pattern paper is layered many times in the same place, extreme care is essential to prevent the pattern from shifting.

-steaming-
The finishing work of creating a well stretched, beautiful cloth by pulling the fabric before dyeing and the wrinkles of the rolled fabric with steam and aligning the fabrics' alignment. The fabrics are dyed after immersing it in water the dye has been dissolved. The process can be called the beginning of the work of dyeing.

-painted and applied pattern-
A crucial process to leave the design concepts, sketches, and the white lines characteristic of the Yuzen patterns. It is the foundation of dyeing, and every work is done by hand.

- embroidery -
Adds extra beauty by applying a three-dimensional pattern to the Yuzen patterns and plain kimono.
Dyeing experience of Edo Cloth Dyeing
We offer dyeing experience of Edo Cloth Dyeing. The experience also includes a lecture about the history of Edo Cloth Dyeing by the President, who is a traditional artisan. The dyeing experience is followed by a humorous lecture. You can choose the fabric and experience course that suits your preference. The original work created through the experience will be mailed later.
◆ Course: ・Dyeing experience
・ Studio tour
◆ Fee: ・Small piece of cloth (uses Ise pattern paper, silk fabric dyeing) 2,000 yen
・Gold leaf tote bag 2500 yen
・ Used crape wrapper dyeing 4,500 yen including a box

◆ Date: Monday - Friday 9:00 am - 3:00 pm (lunch break is 12:00 pm - 1:00 pm)
Saturdays From 10:00 am (held when having 10 or more people)
* Reservations required
Contact
Founded

1877

Capital

10 million yen

Company Info

Production and sales of kimono dyeing (Edo Cloth Dyeing and Edo Patterned Cloth) and Western accessories (shawls, neckties, etc.)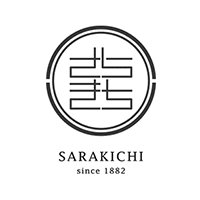 Tomita Dyed Crafts Co., Ltd. / Atsushi Tomita
169-0051 3- 6- 14, Nishi-Waseda, Shinjuku Ward, Tokyo
Phone : 03-3987-0701 FAX : 03-3980-2519  Mail : tomisen@mtj.biglobe.ne.jp