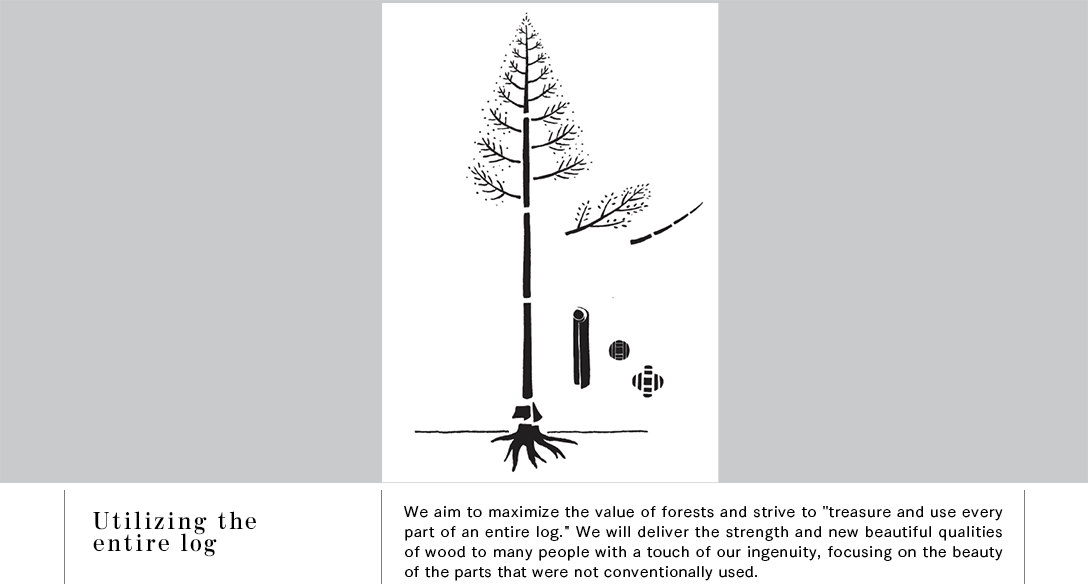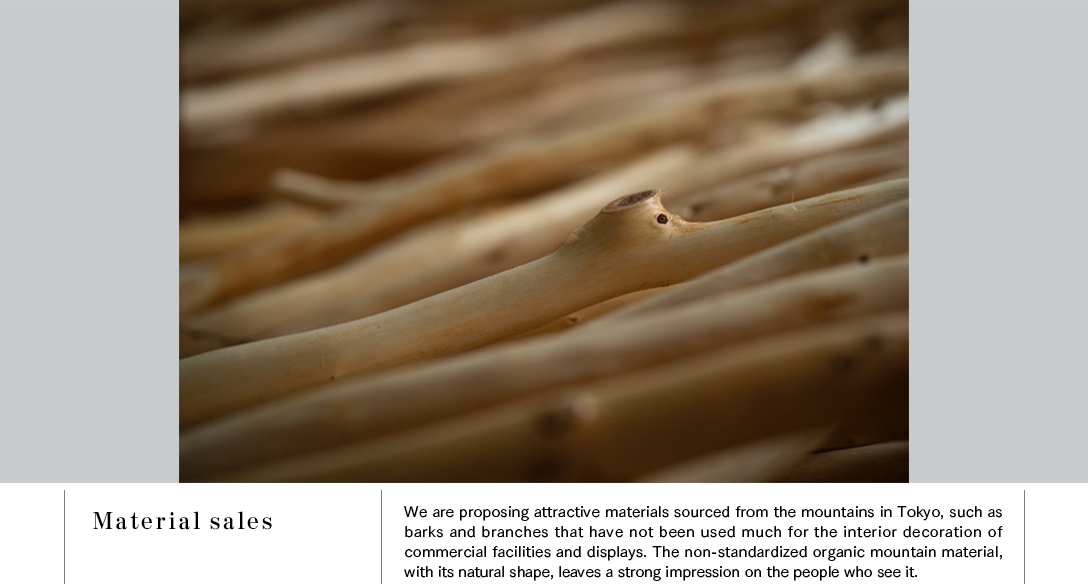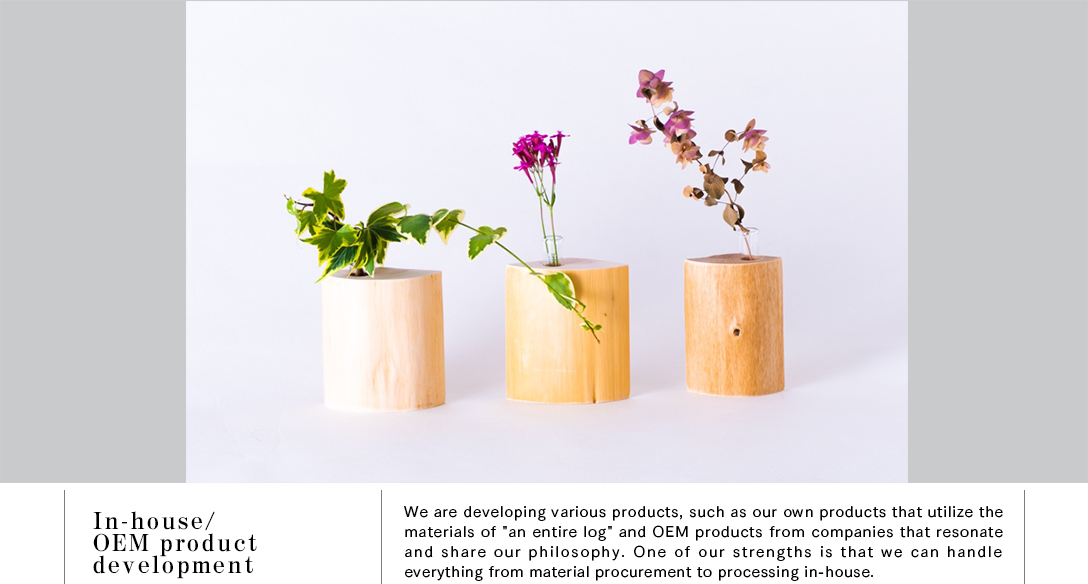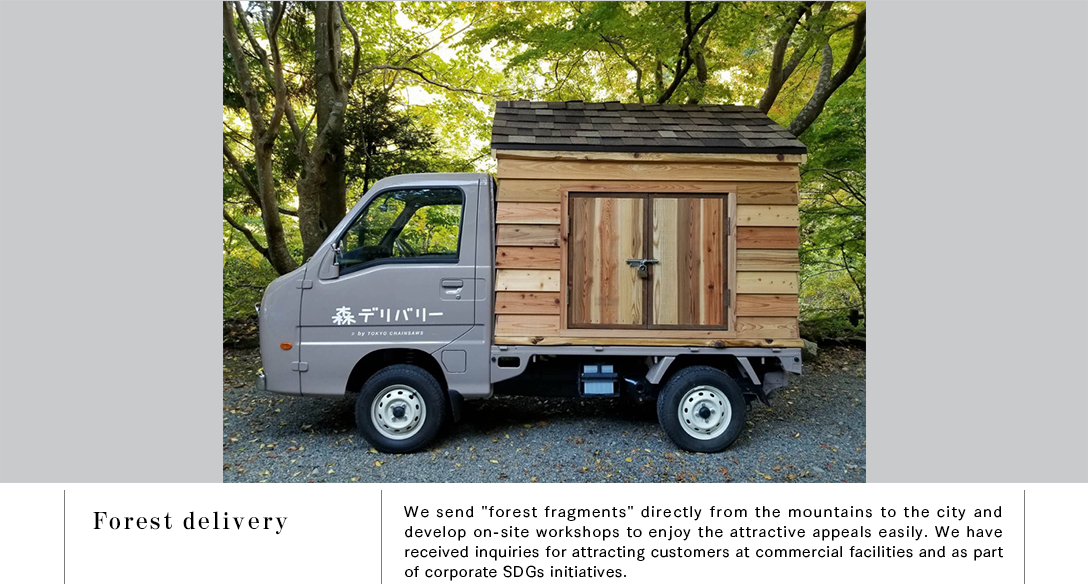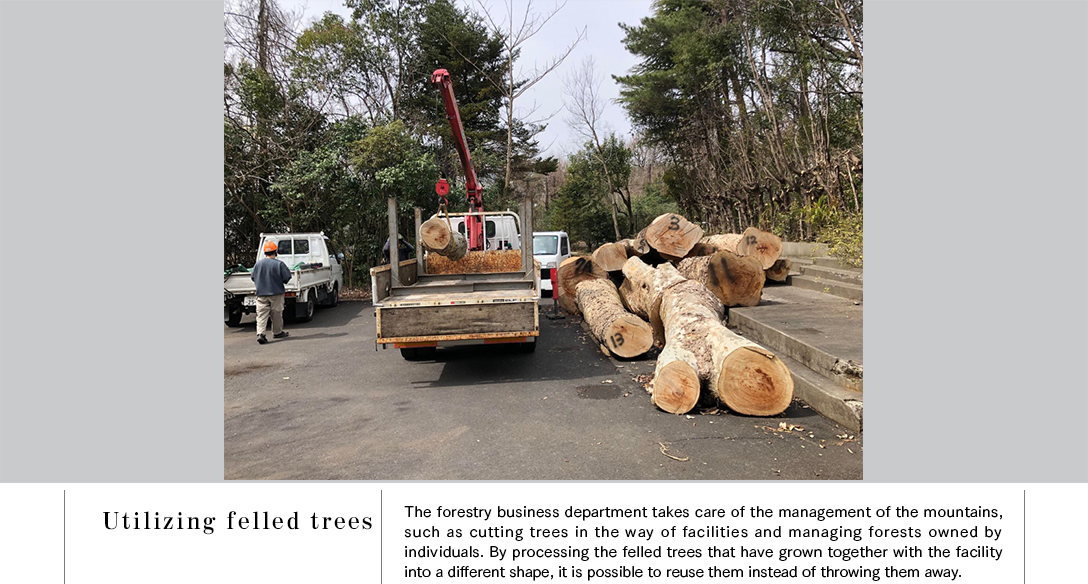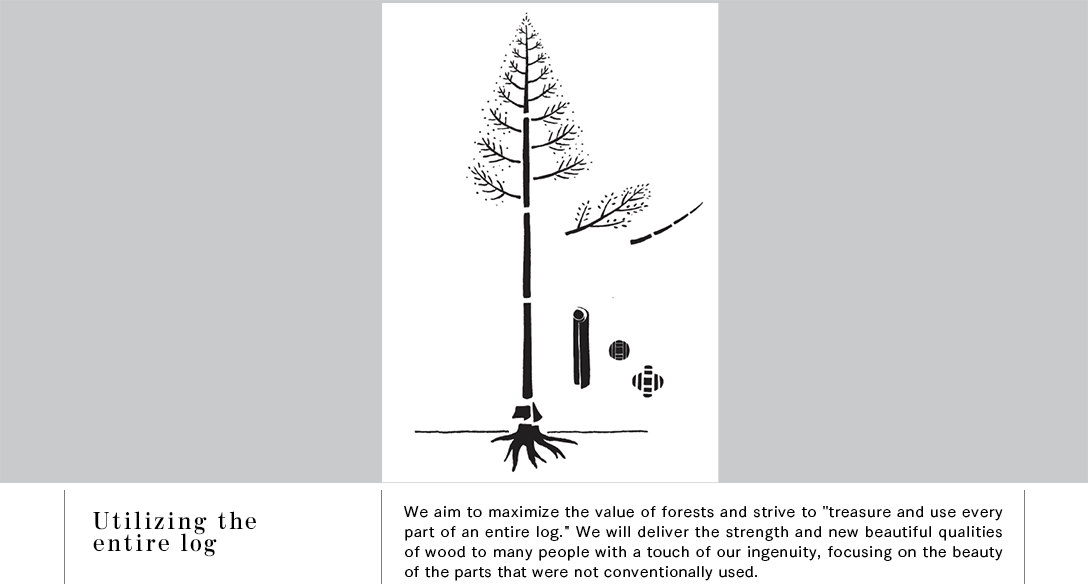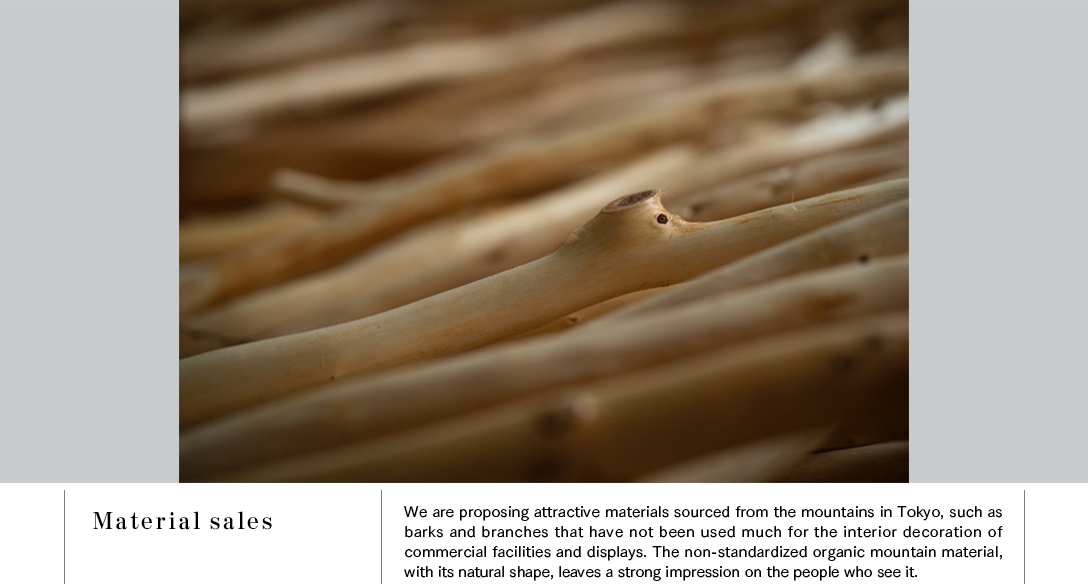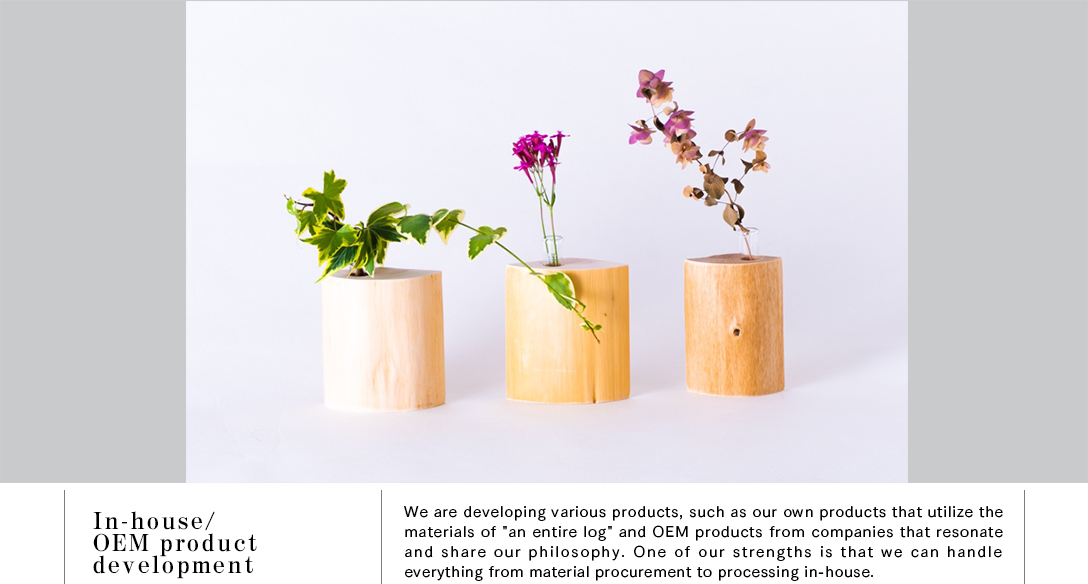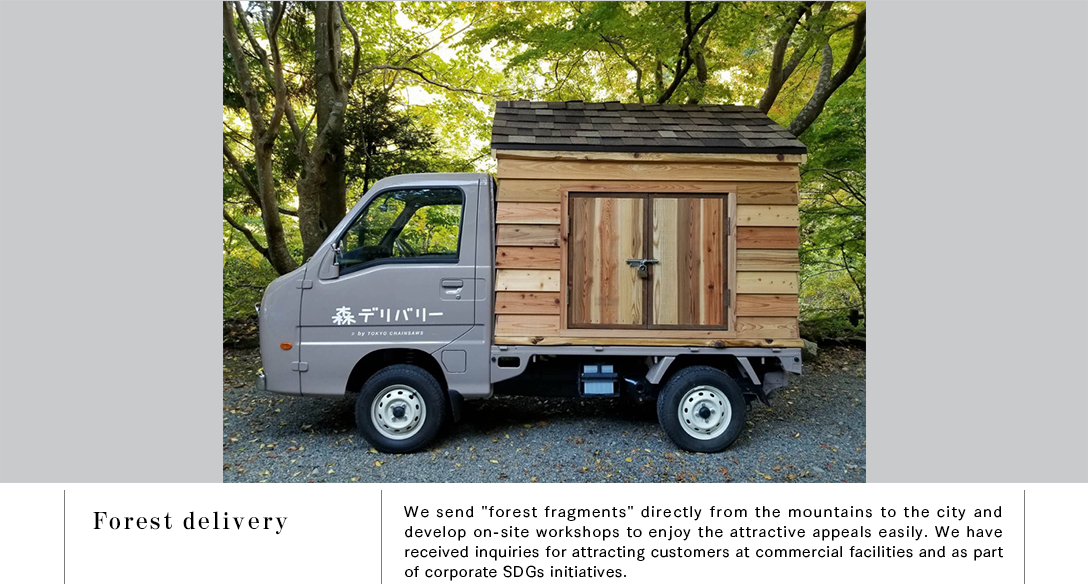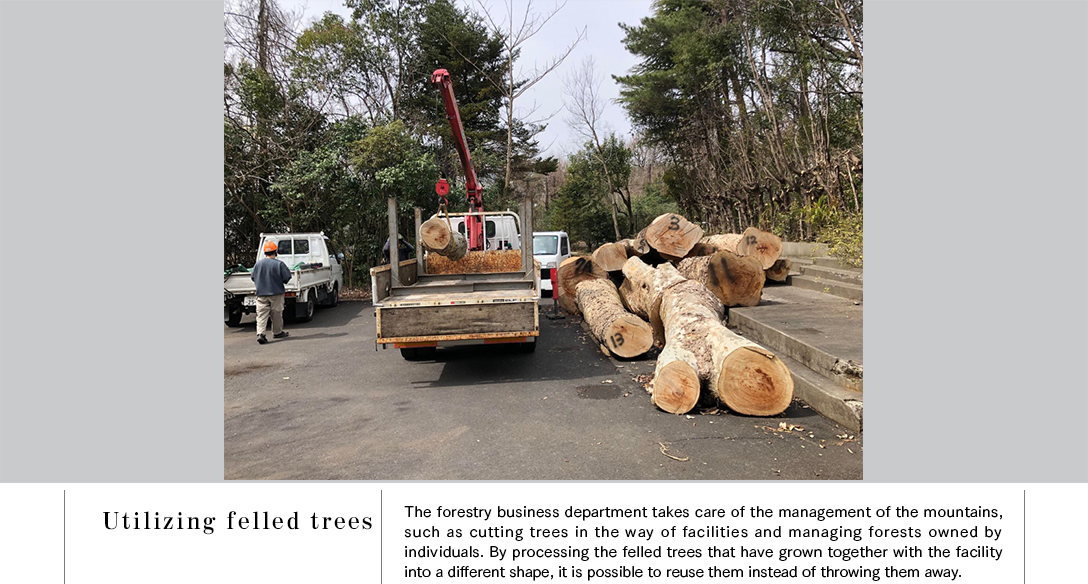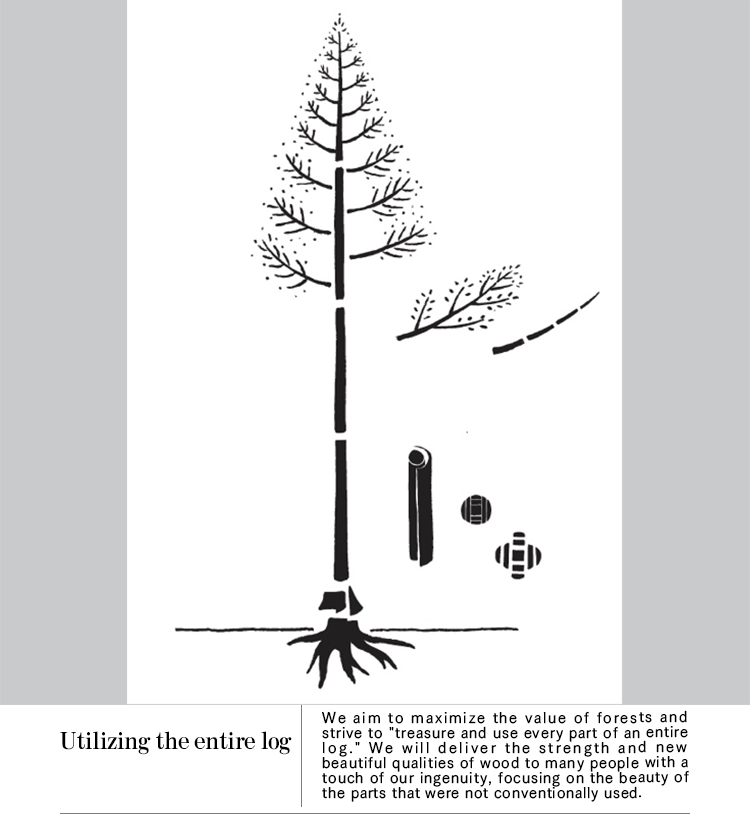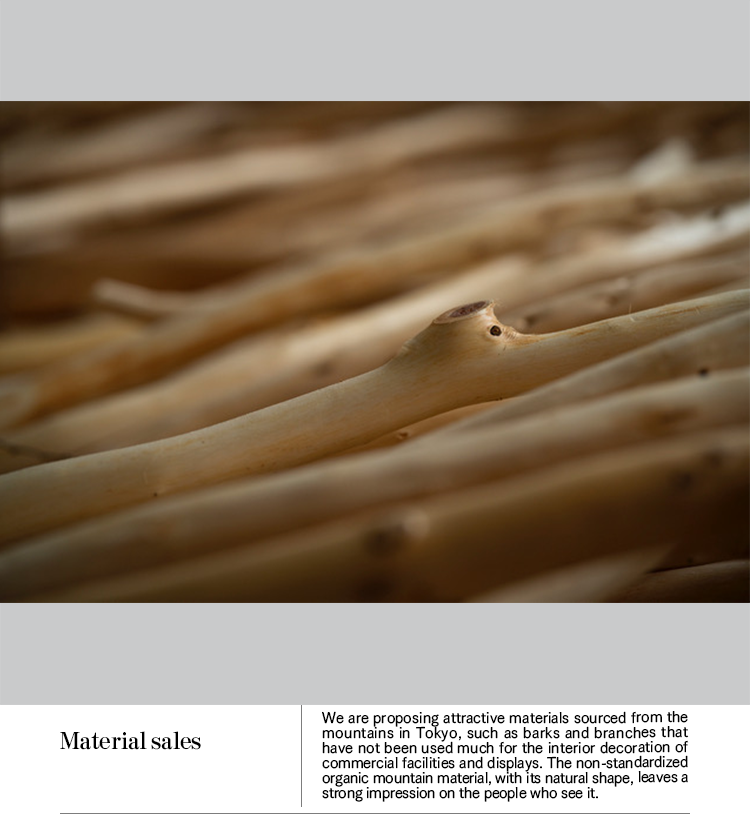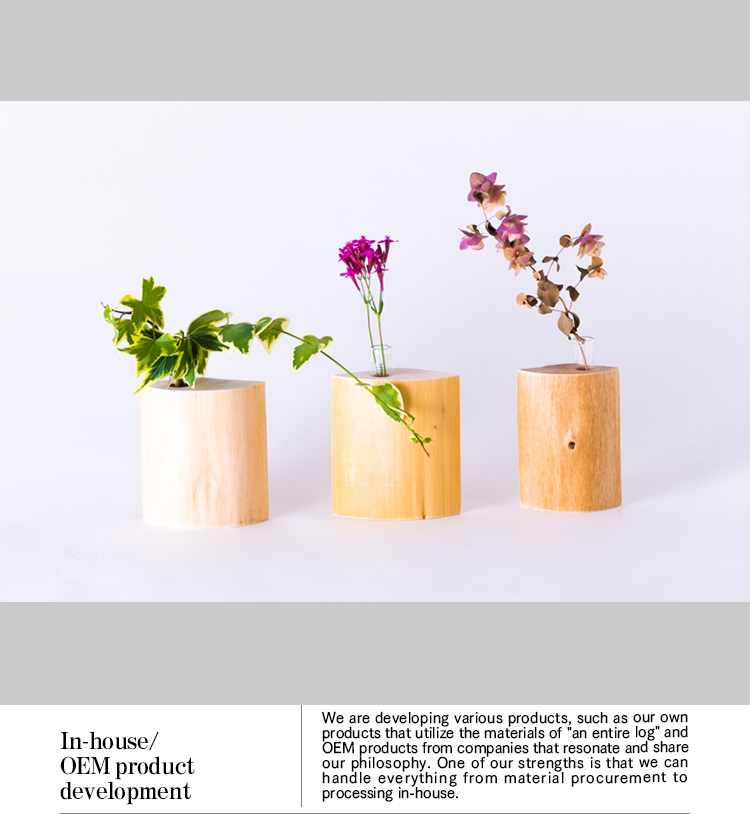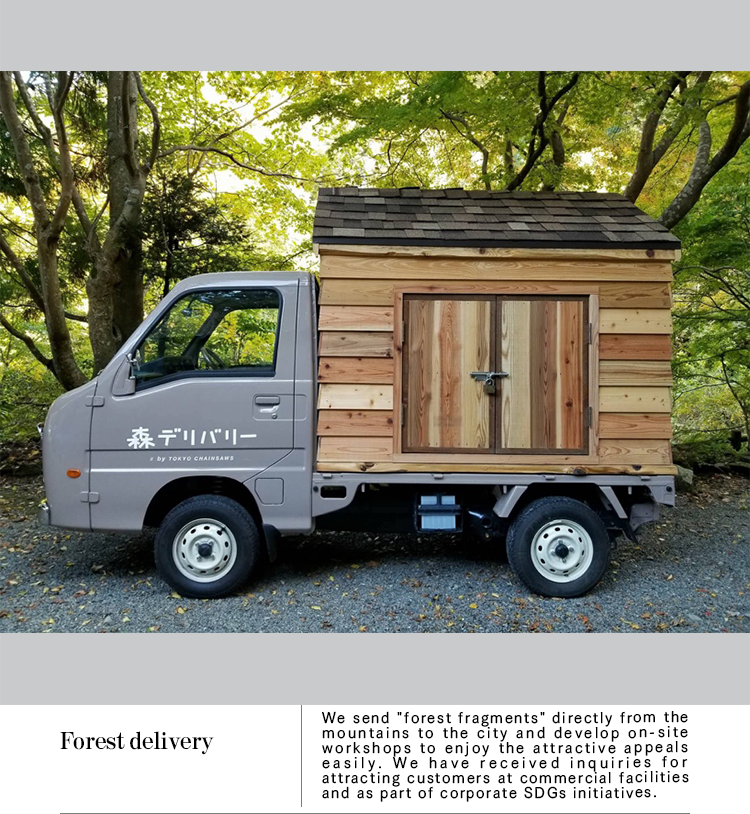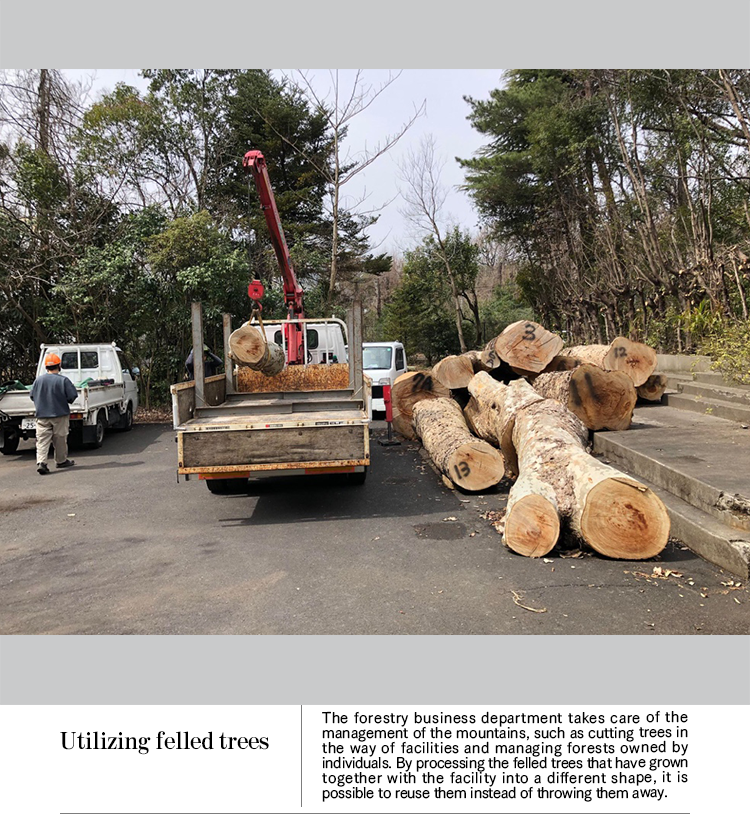 Tokyo Chainsaws Co., Ltd.
Ryosuke Aoki
Creating a world where forests and cities coexist by maximizing the value of forests.
We are a forestry business in Hinohara Village, the westernmost part of Tokyo. The forestry industry we aspire for is about more than just planting, growing, and harvesting trees in the mountains. It is about processing the harvested logs, adding value, and delivering them to the city. Forestry is an opportunity to think about relationships and to shorten the distance between forests and people.
In order to achieve this, it is necessary to get rid of stereotypes and reconsider the value of forests based on flexible thinking. As our daily mission, we aim to maximize the value of forests through the three pillars of creating forests, creating objects, and creating things.

"We want to create a world where forests and towns coexist, centered on forestry."
The development of towns and cities has given us economic prosperity. However, many of us always worry about time by over-prioritizing efficiency. This has led to us being anxious and forgetting that humans are also part of nature.
It is necessary now for the symbiosis of the richness of the heart and the richness of the city that nature, the forest, gives us so that all living things on earth continue living happily.
The forest space, materials, and products we deliver connect the city and the forest and a society where people and things circulate and circulate while maintaining an equal relationship. We hope that the world will become a place where it is natural for people to treat the forest as something that belongs to them rather than someone else's problem.
Ensuring a future where forests and trees are treasured as a form of life
Trees are not "objects." They are "living beings." Trees have spent 70 years in the forest. Their history is engraved in who they are. This is why people believe they are beautiful, rejuvenated, and moved when they enter forests.
Tokyo Chainsaws desires to create products while valuing "a single tree" as a "form of life." Although some trees may be the same wood species, every tree has its diversity and characteristics that have developed through the years. We desire to create things we can share with everyone that a single form of life has developed.
We will be happy if our customers love every product we make as a "living being."

○Our special commitment
―Manufacturing that utilizes the beauty and fun elements of natural objects that are not standardized
―Manufacturing that treasures and utilizes the original nature of wood
―Craftsmanship, where you can see the production region and faces of the artisans from material production to sales.
―Manufacturing that matches the time axis of nature
The one and only desk that will be in your memories forever: "Make a desk when you turn six"
Make an authentic study desk using real tools from wood cut in Hinohara Village, Tokyo.
Experience woodcutting in the forest and listen to tales about the forests and forestry.
We want you to love trees and nature more through this one-day original experience.
We want many people to know the amazing qualities of trees and nature.
The one and only study desk in the world that you can make yourself.
We invite children to make desks filled with special memories all the more because they will be using them for a long time.
○ Details: https://tokyo-chainsaws.jp/events/make-desk/
○ Event report: https://tokyo-chainsaws.jp/events/make-desk/6saievent/
Contact
Founded

2006

Capital

1 million yen

Company Info

・Afforestation, silviculture, lumber harvesting, forest maintenance, and management
・Sales of materials such as stumps, branches, leaves, boards, and logs
・Planning, manufacturing, and selling wooden toys, fixtures, daily necessities, etc.
・Experience service using forest space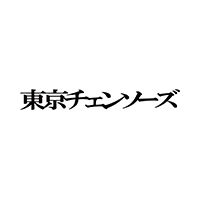 Tokyo Chainsaws Co., Ltd. / Ryosuke Aoki
190- 0214 654 Hinohara Village, Nishitama-gun, Tokyo
Phone : 042-588-5613 FAX : 042-588-5614  Mail : info@tokyo-chainsaws.jp