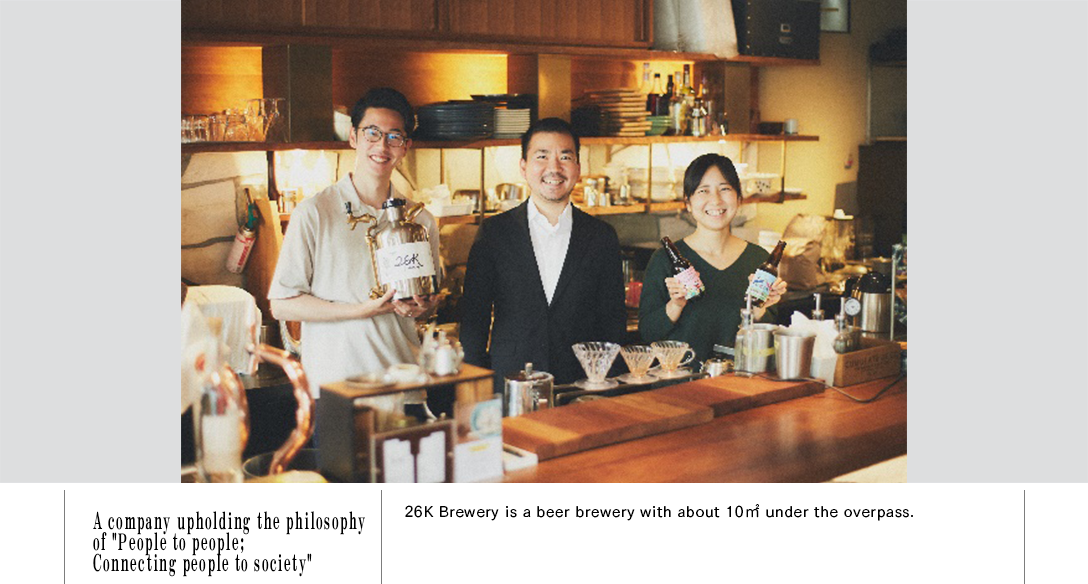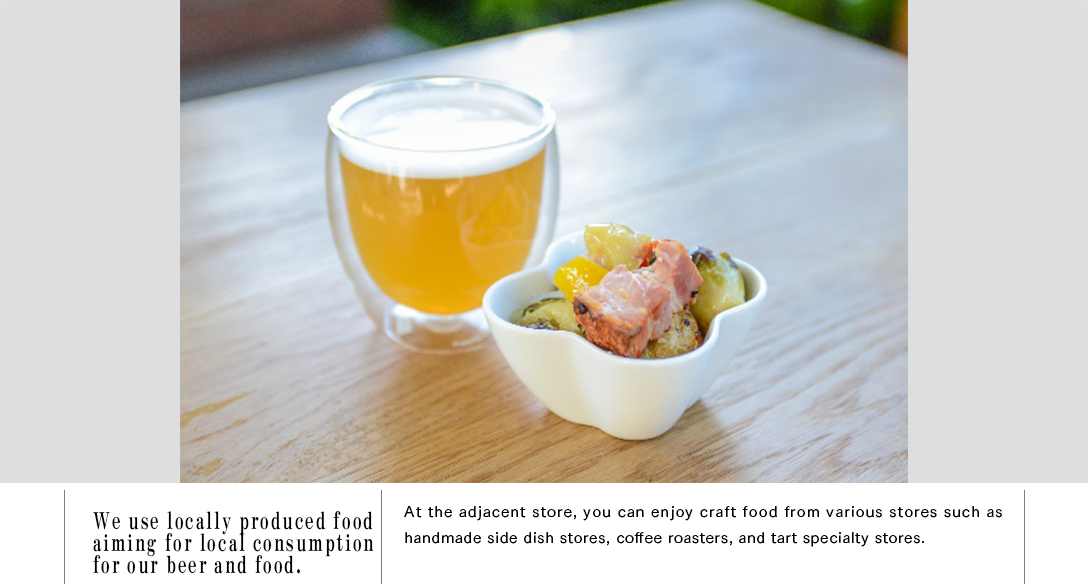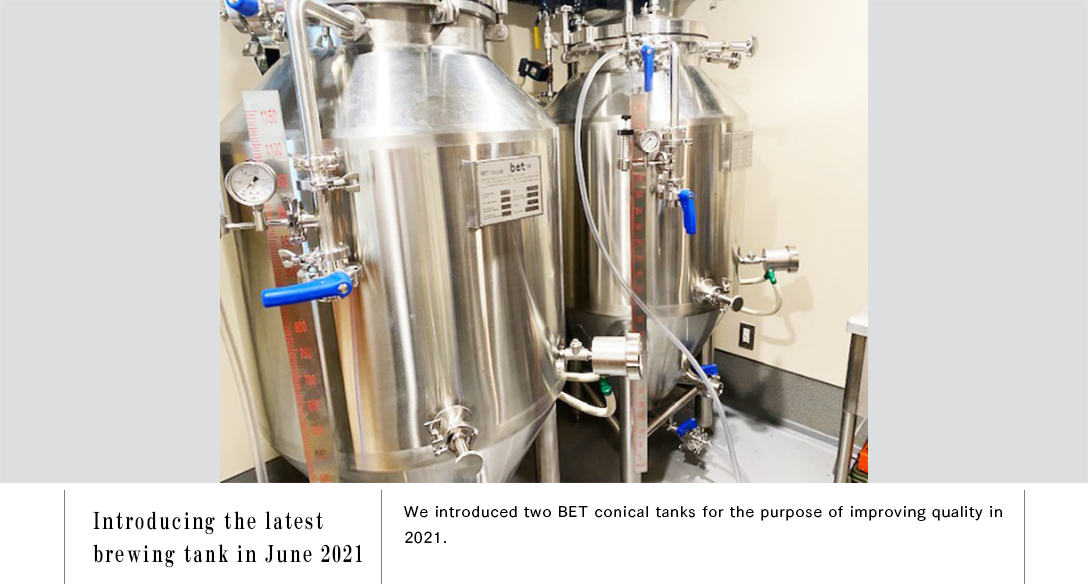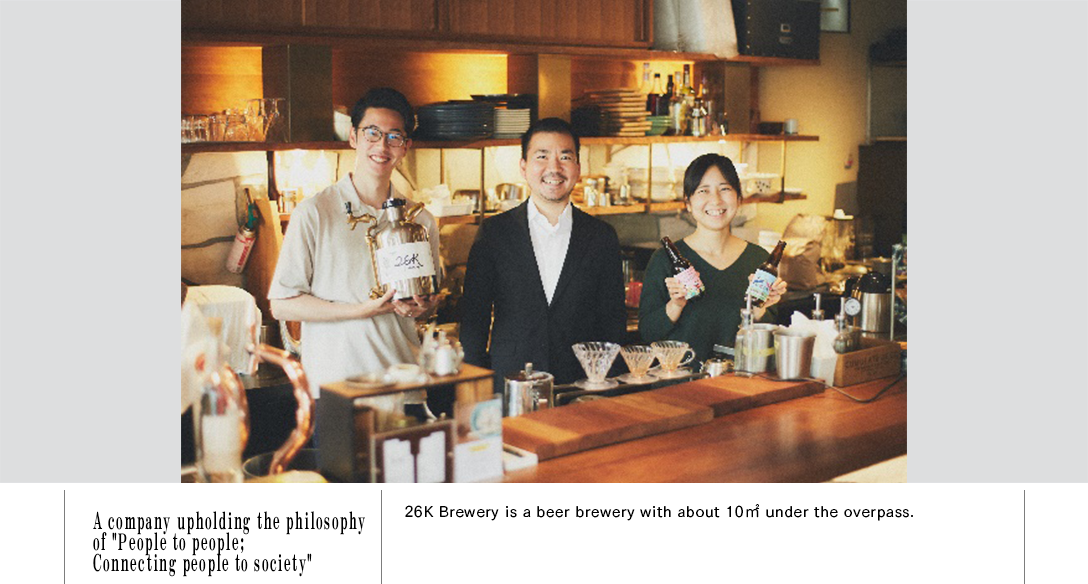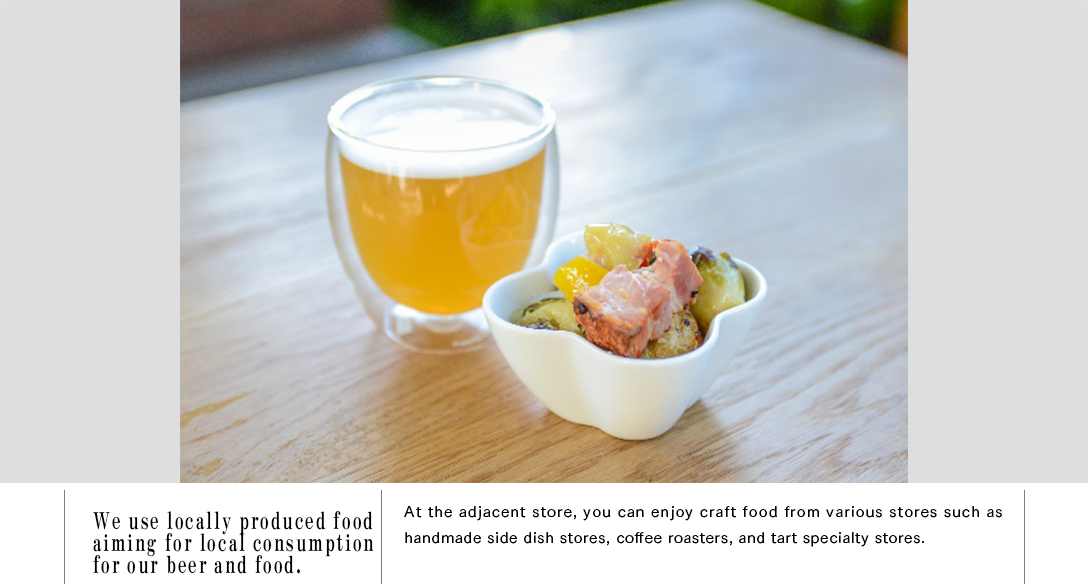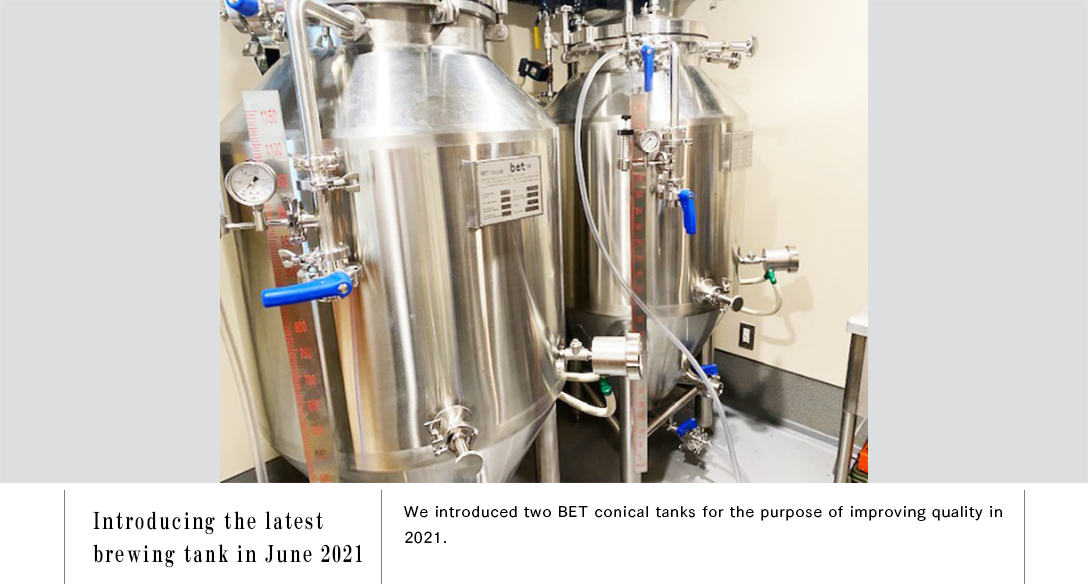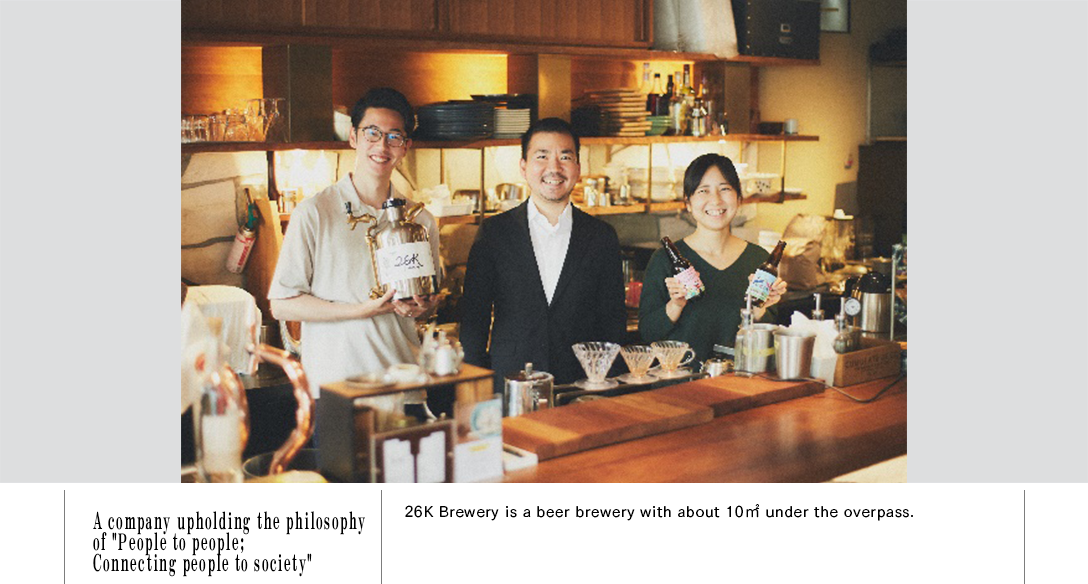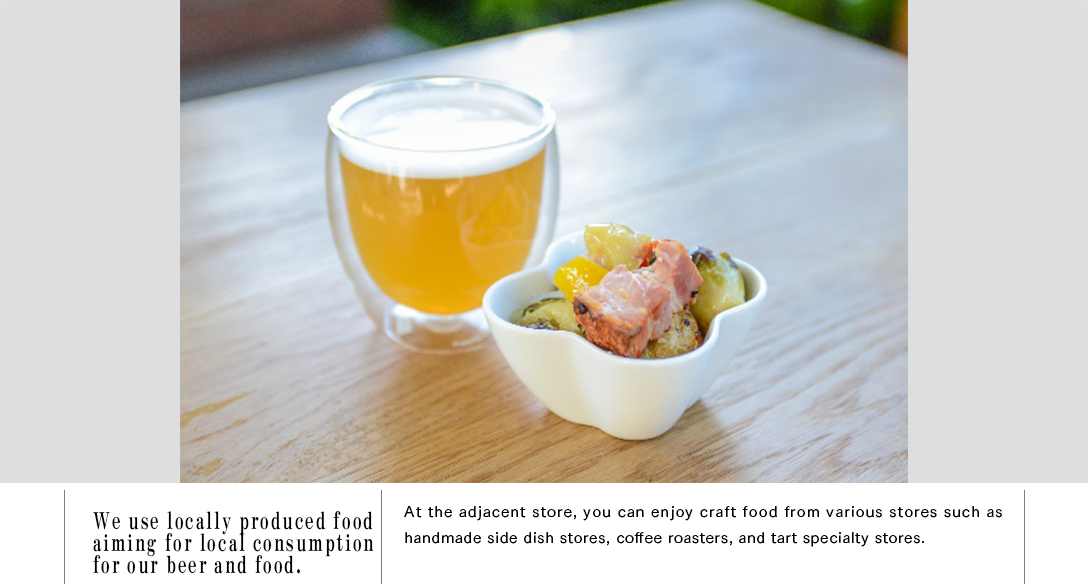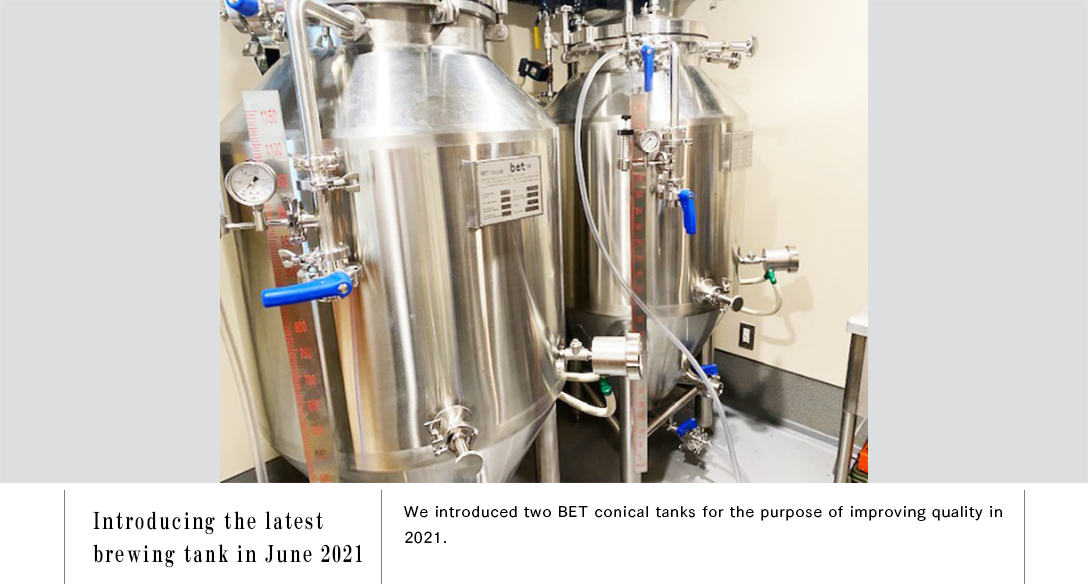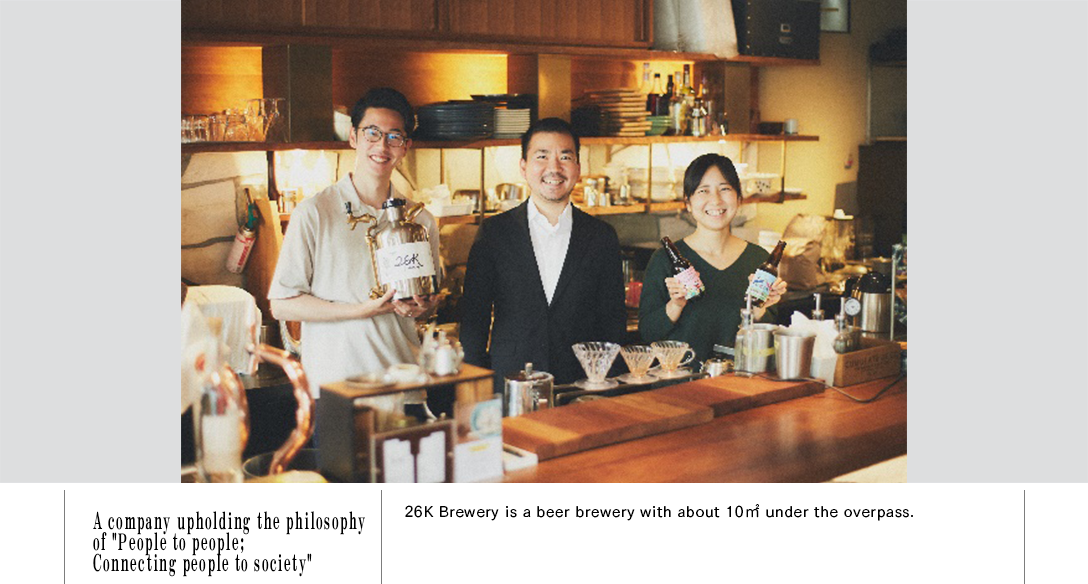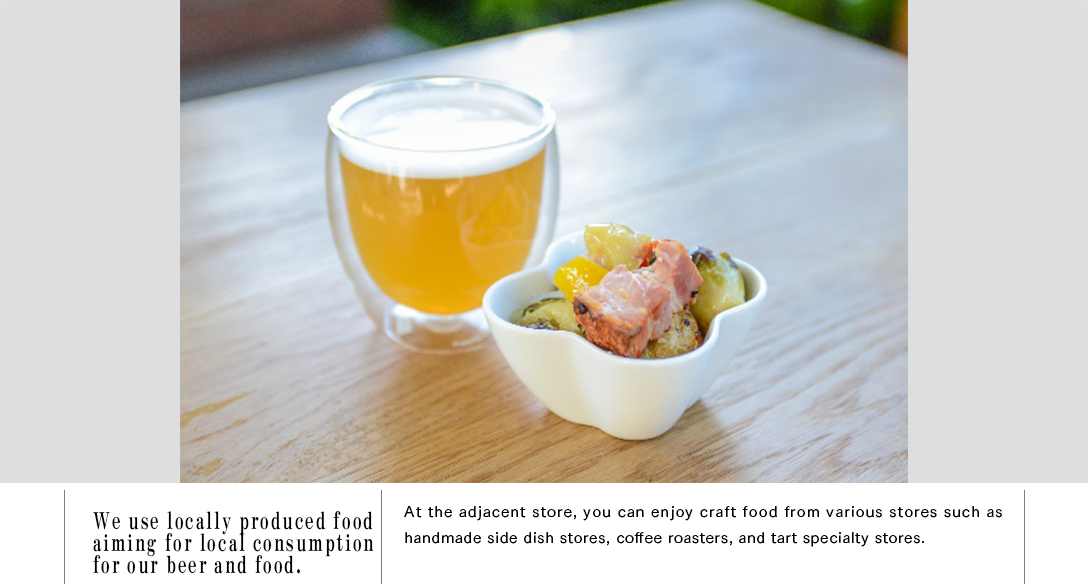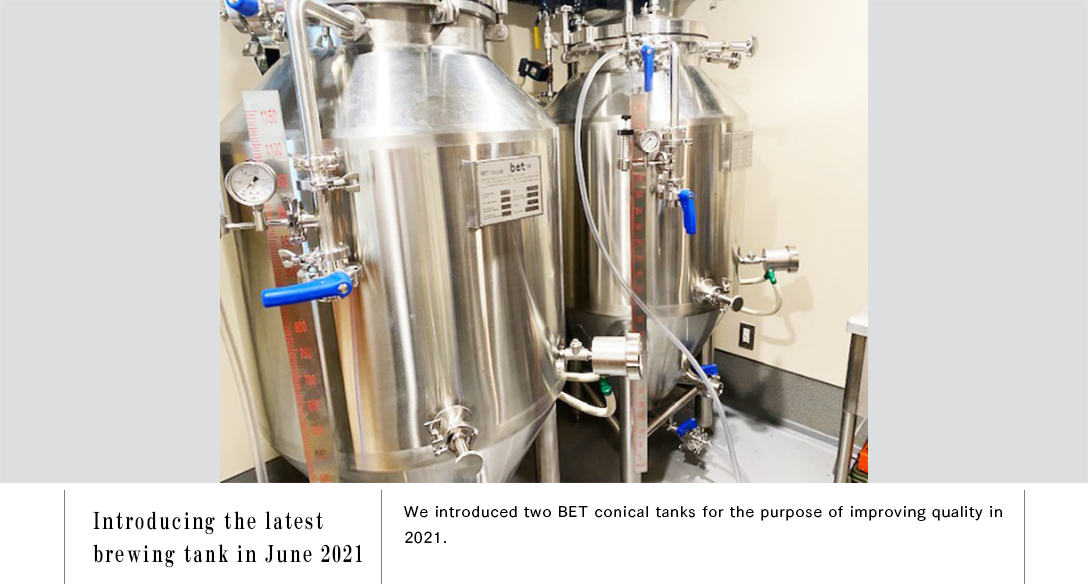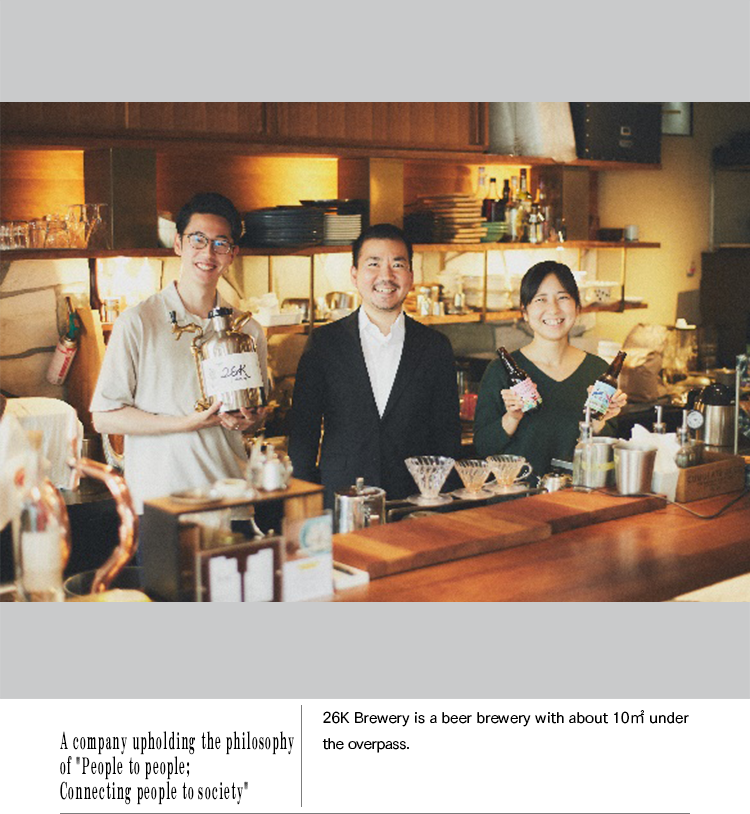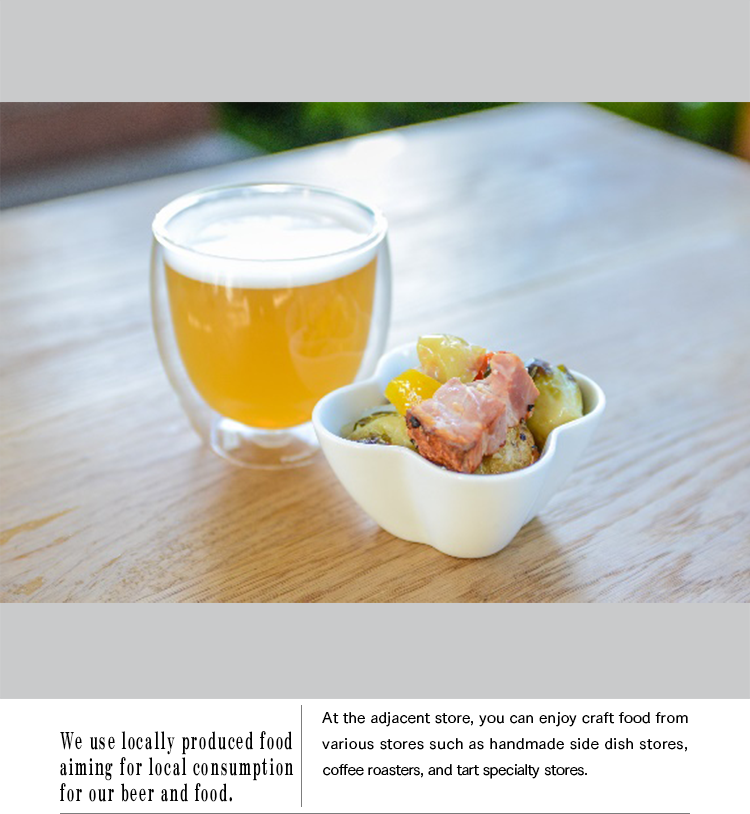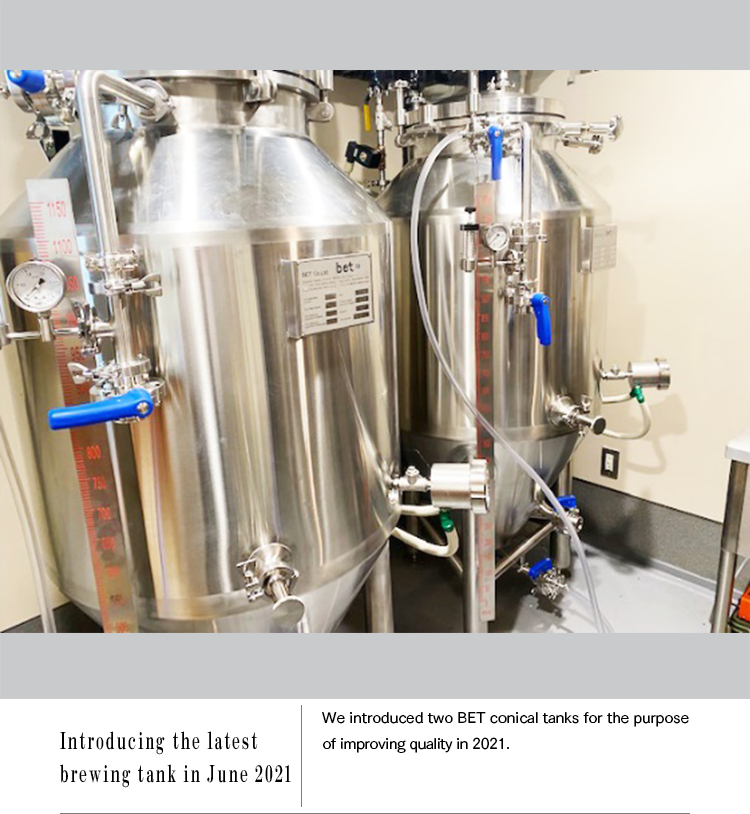 Swivel and Knot Co., Ltd.
Tomoya Miki
First in Musashino City! A beer brewery with about 10㎡ under the overpass
Swivel and Knot Co., Ltd. was established in Musashino City, Tokyo, in 2010 as a "regional advertising department store." While working on regional revitalization as part of our business, we realized the importance of regional specialties and started to set up a craft beer brewery. We are developing various beers with the concept of small lots and many varieties.
[First in Musashino City! A beer brewery with about 10㎡ under the overpass]
26K Brewery was born in February 2018 as the first brewery in the Musashino area. The brewery is about 10㎡, which is an ultra-compact brewery that is extremely rare in Japan, where brewing requirements are strict. An 8-minute walk from Musashisakai Station, brewing is carried out in the complex facility "OND," which is jointly operated with a coffee roasting shop, a tart specialty store, and a natural deli (side dish) store. Taking advantage of the small characteristics of the fermentation tank, 26K created a concept of producing many varieties in small lots. We manufacture and sell a number of unique beers.
[26K website]
https://26k-brewery.com/
[Sales website]
https://26kbrewery.base.shop/
A beer experience that goes a step further from standard canned beers.
The principal thing about 26K brewery beer is "the fun of choosing" it. While there are actually over 100 types of beer, most Japanese canned beers are called "lager." There are many unique craft beers. 26K Brewery's motto is to feel the freedom and fun of beers. The lineup includes choices including light ales, spice ales, and fruit ales. This allows even beginners of craft beer to enjoy it. The adjacent store "OND Musashisakai" always offers five taps of draft beer.
[Let's grow hops in Tokyo! Project]
26K Brewery is participating in the "Let's Raise Hops Project" that is characterized by the following: (1) Utilize urban farmland in Tokyo by cultivating locally produced hops; (2) Manufacture and sell original beer using the hops; (3) Spread it as a regional product to revitalize the region "In Tokyo." It is a communication-active project that encourages participants to feel free to participate by making the harvest and completion of hops into an event. It strengthens the horizontal connection between participants by getting them interested in the area.
Heart-touching original beer production! We manufacture in small lots
[Original craft beer can be manufactured in small lots! ]
I want to conduct a start-up survey of a craft beer factory ...
I want to make beer as one of the product development of local specialty agricultural products ...
I want to make original beer as the content of the event ....
Would you like to manufacture a small lot of original beer and realize an impressive corporate and regional revitalization? The minimum lot is 100ℓ - (300 bottles -), resulting in no waste! The small lot production makes it possible to produce original beer without waste. You can also formulate a beer concept through your opinions and discussions, not to mention the experience of brewing! We invite you to brew beer while having fun.
Contact
Founded

2010

Capital

10 million yen

Company Info

Advertising planning and production business
Start-up support business
Beer brewing and sales business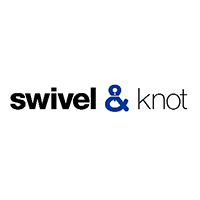 Swivel and Knot Co., Ltd. / Tomoya Miki
2- 7- 21, Sakai Minamicho, Musashino City, Tokyo, 180- 0023
Phone : 0422-38-5175 FAX : 0422-38-5176  Mail : info@swivel.co.jp