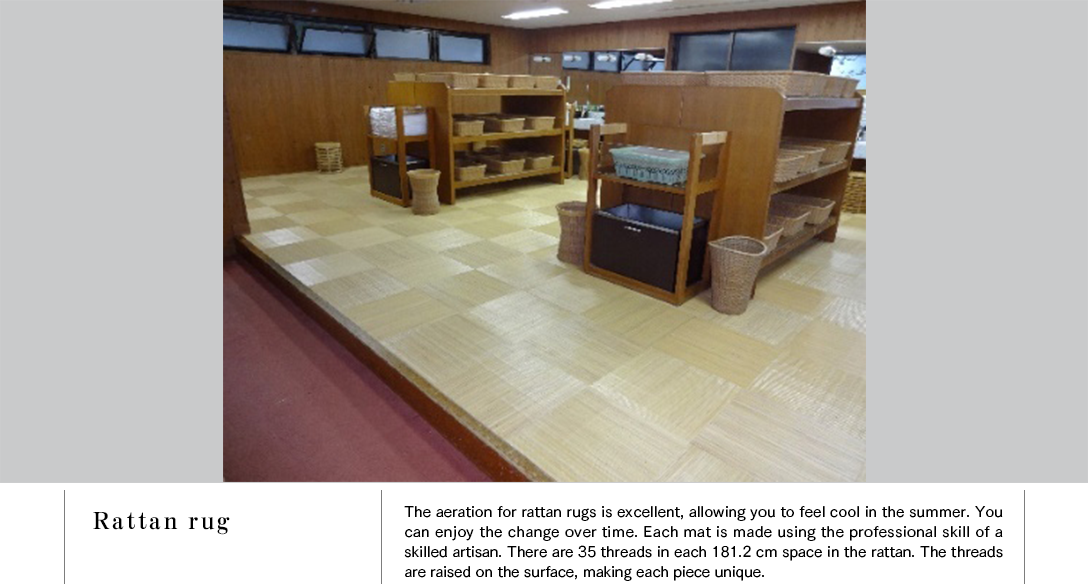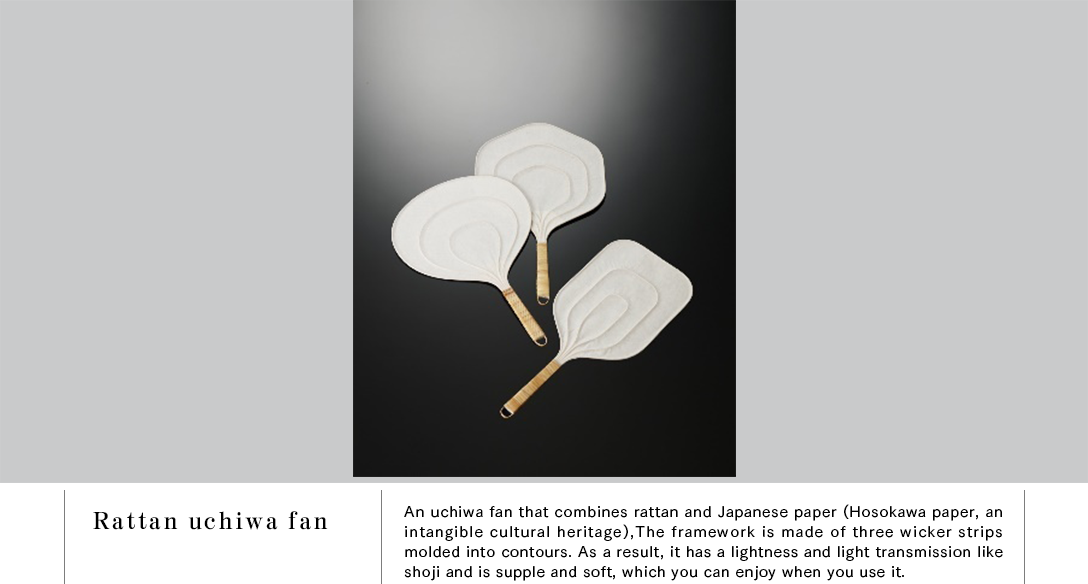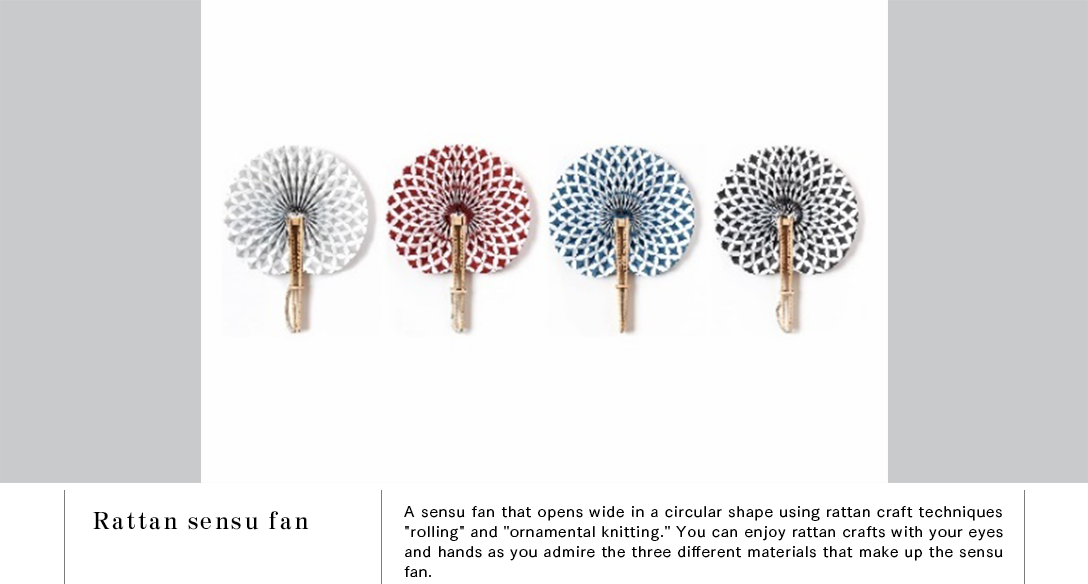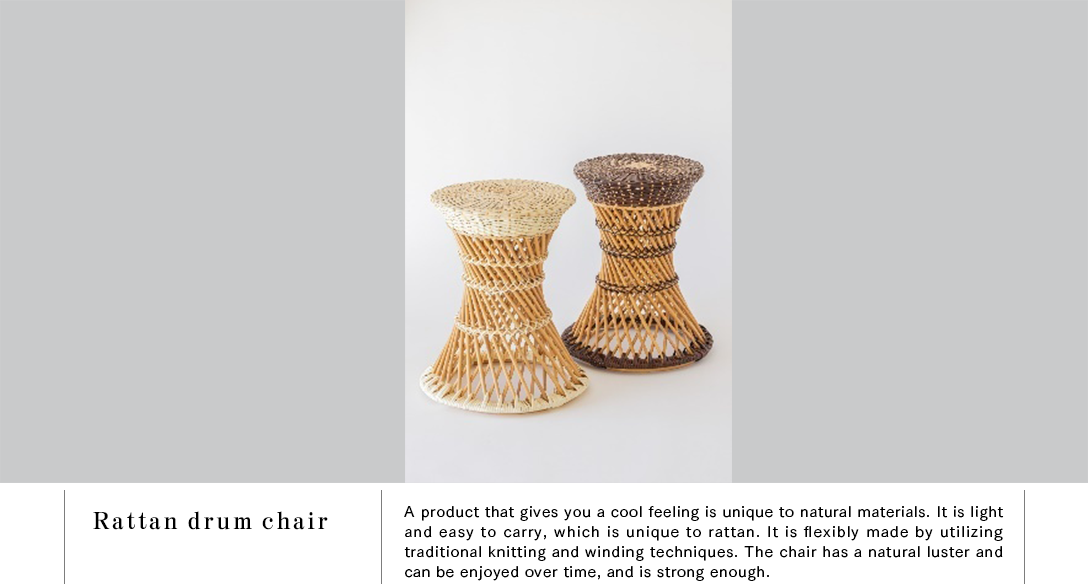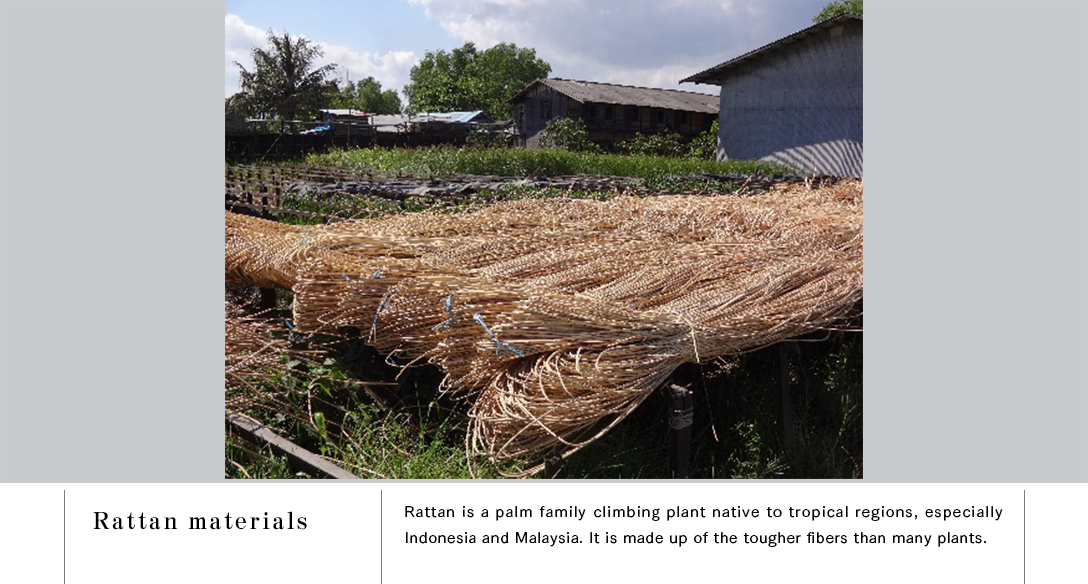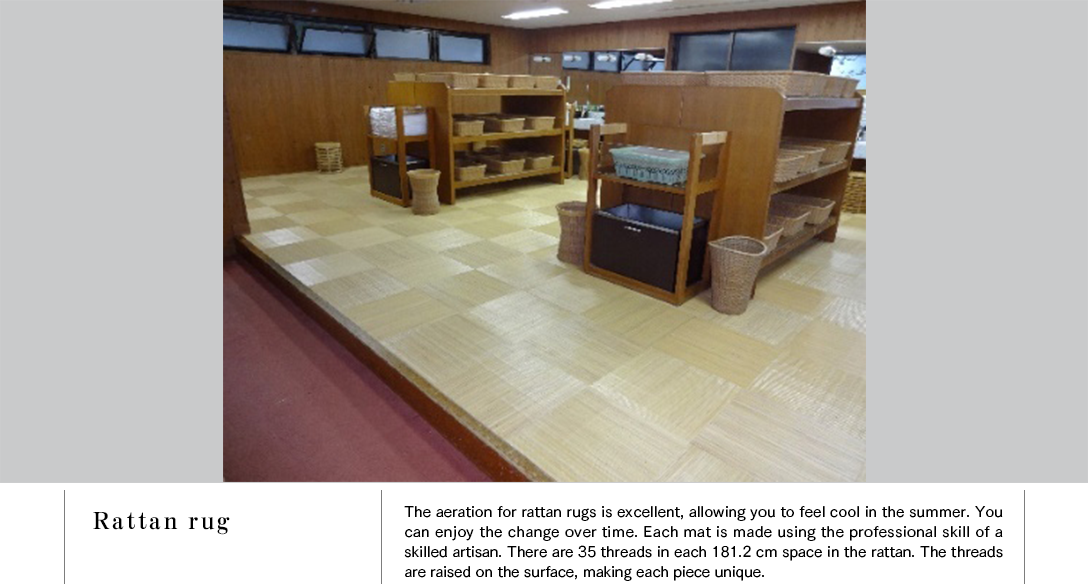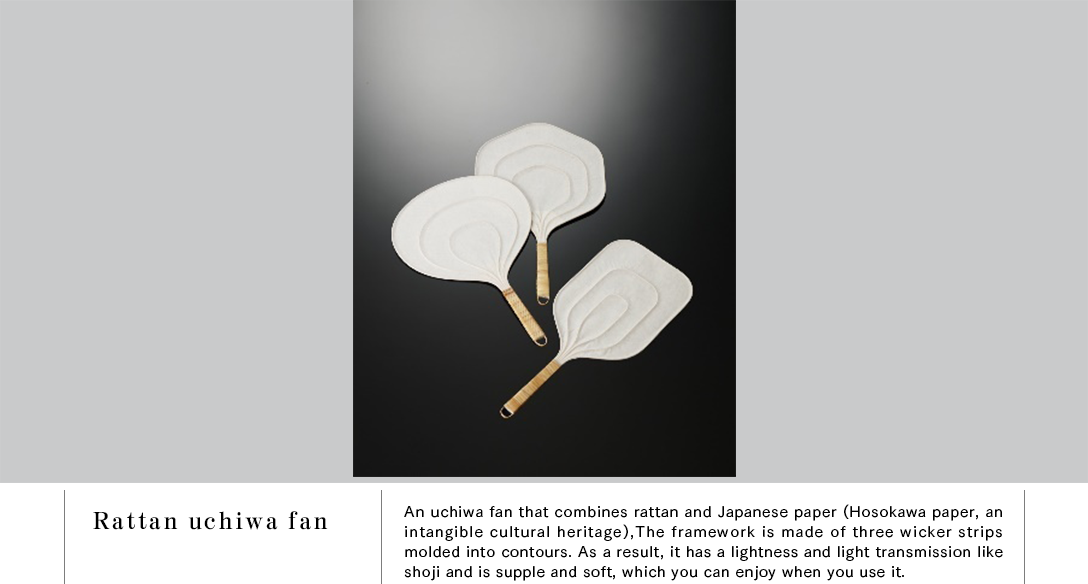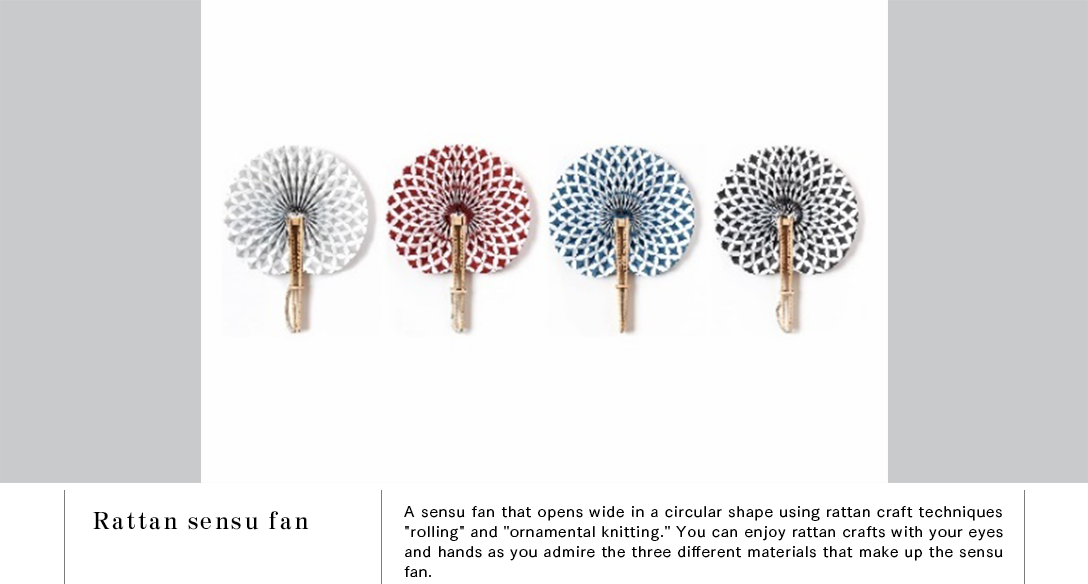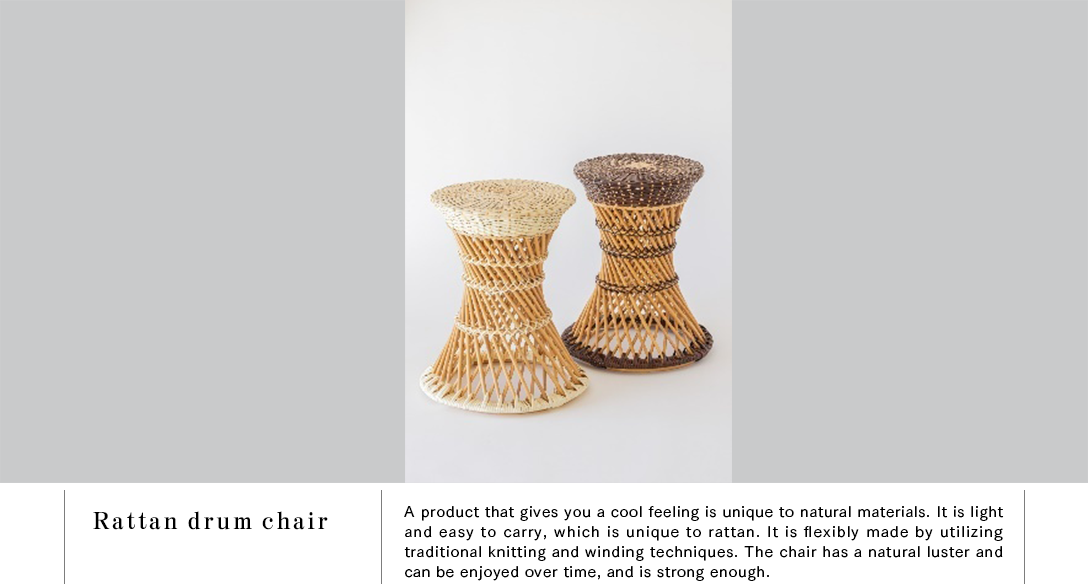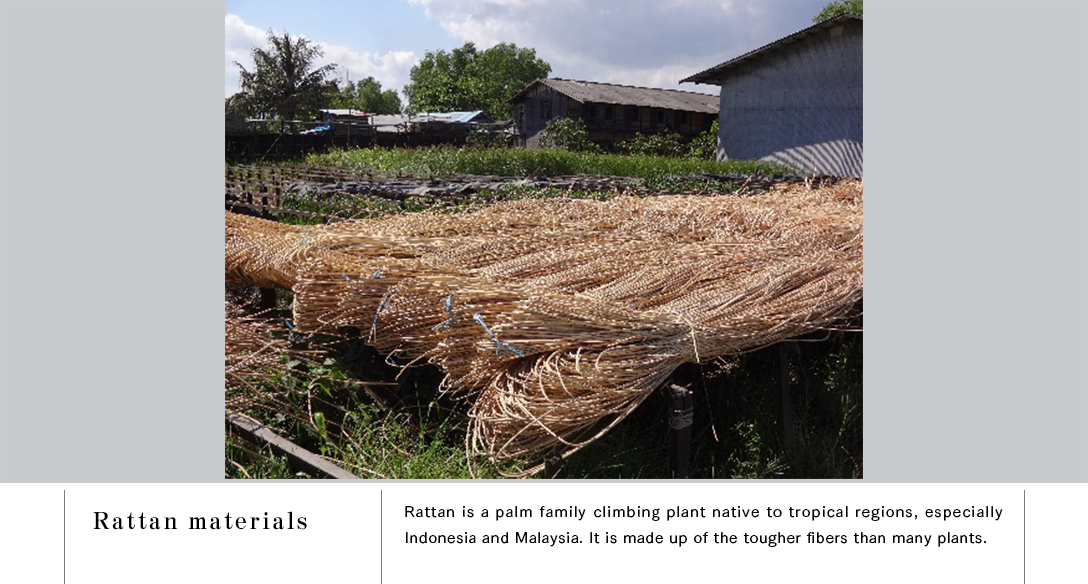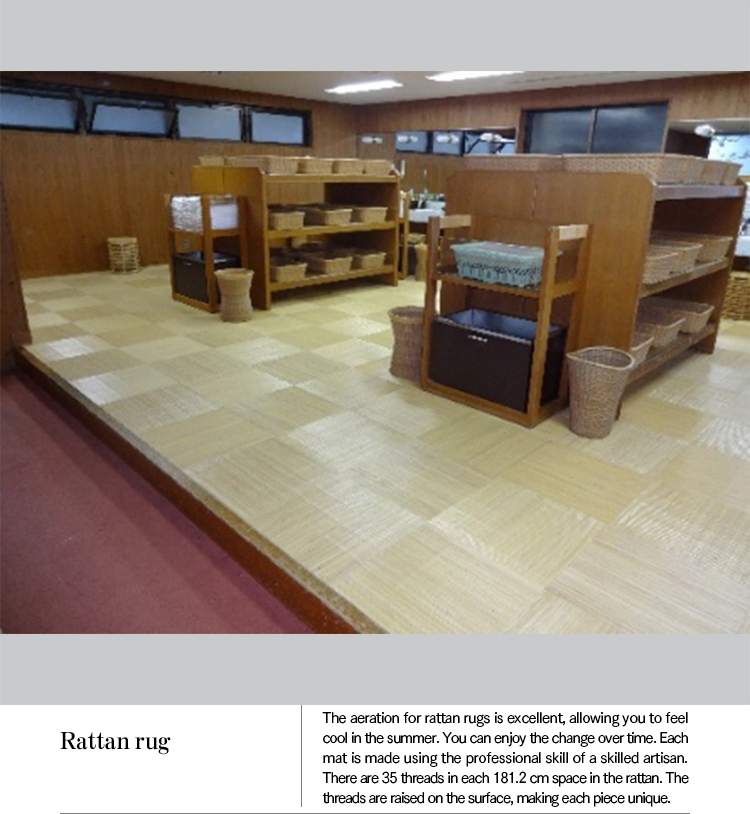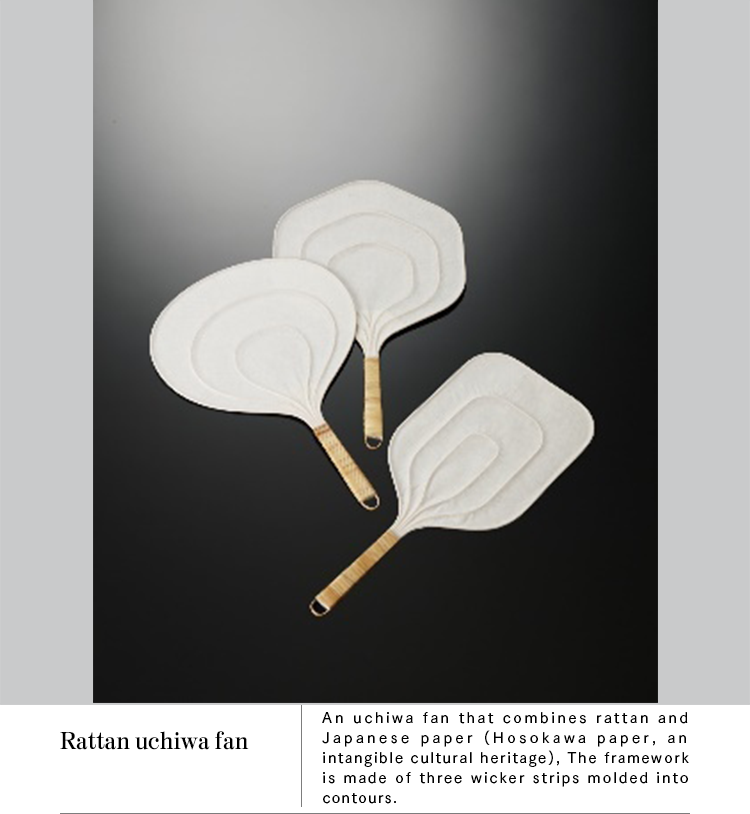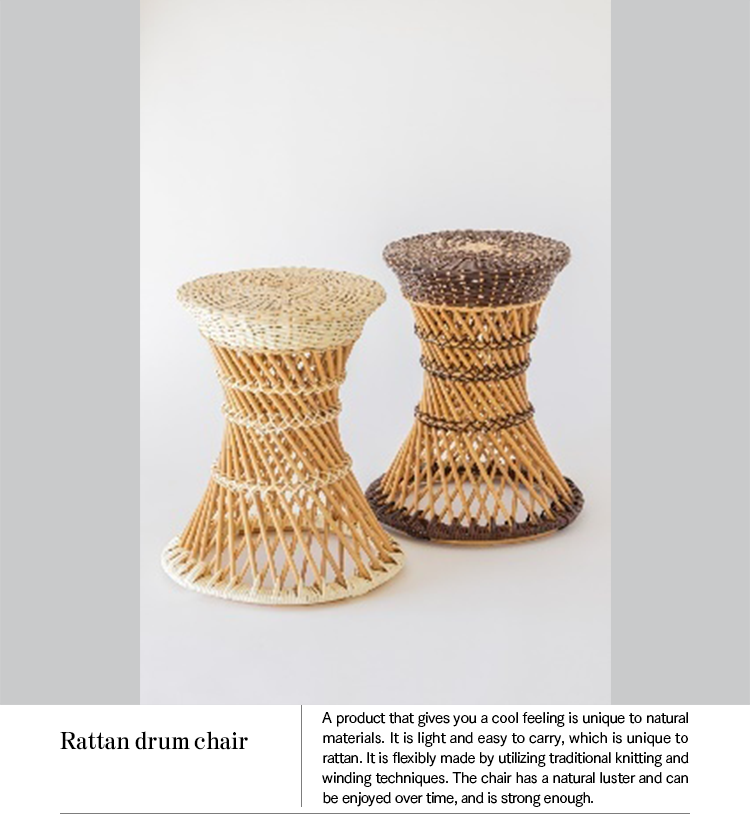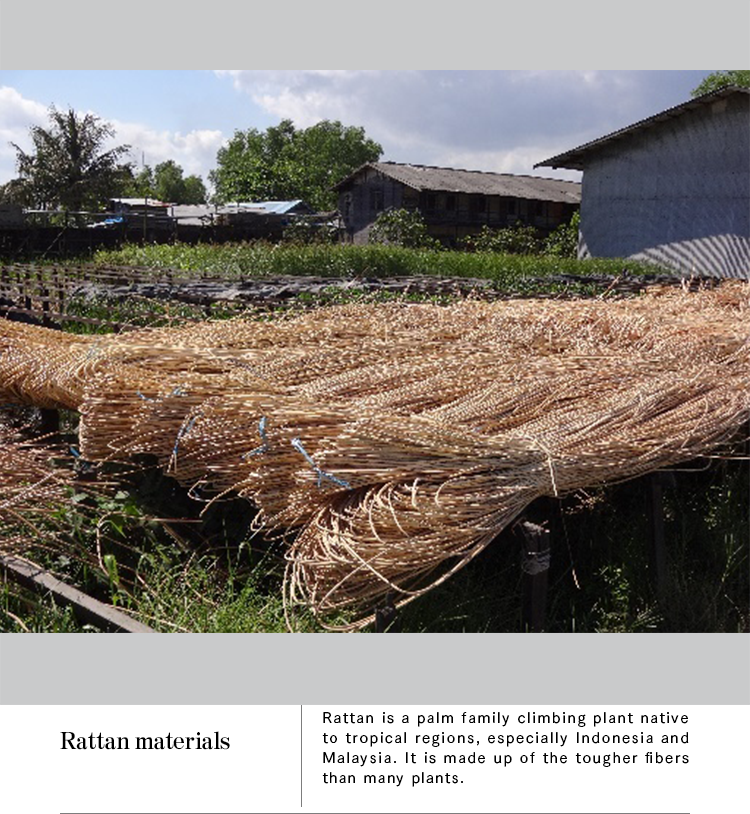 Kiuchi Rattan Industry Co., Ltd.
Tomohide Kiuchi
Creating excellent rattan rugs tailored to the size of the room. Making furniture that utilizes rattan's lightweight
Founded in 1931, we have been manufacturing and selling rattan for nearly 90 years. We have been manufacturing rattan materials (skin rattan) since the first generation, operating as a specialty store for manufacturing rattan rugs. As a maker producing high-quality Made in Tokyo products, we are also developing new products to create products that suit modern society and let more people learn about the traditional crafts of Tokyo.
Creating products that take advantage of the coolness and flexibility of natural materials
We mainly use wickerwork weaving, which gives strength, to make products that take advantage of the coolness, flexibility, and lightness unique to natural materials, which are the characteristics of rattan. We are also particular about the selection of materials, and by using Sega rattan, a better-quality material. We strive to create products you can enjoy
We are holding a workshop to make with traditional craftsmen
We offer factory tours and workshops. At the workshop, we make baskets for beginners and accessories that combine rattan and mizuhiki. Various courses are available, starting from 90 minutes.
Date and time: Please contact us by phone.
Required time: 90 minutes to 2 hours
Implementation number of people: From 2 people
Location: 4-40-24 Sengoku, Bunkyo Ward, Tokyo 112-0011 (Workshop)
Products: Rattan baskets, earrings, and other accessories *Additional material costs apply.
Contact
Founded

1931

Capital

10 million yen

Company Info

1. Rattan material manufacturing and sales business
2. Rattan rug manufacturing and sales business (on-site construction)
3. Demonstration sales business at department stores
4. Catalog mail-order business
5. Internet sales business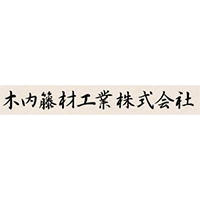 Kiuchi Rattan Industry Co., Ltd. / Tomohide Kiuchi
112- 0011 4-40-24 Sengoku, Bunkyo Ward, Tokyo
Phone : 03-3941-4484 FAX : 03-3941-4584  Mail : info@kiuchi-tohzai.co.jp