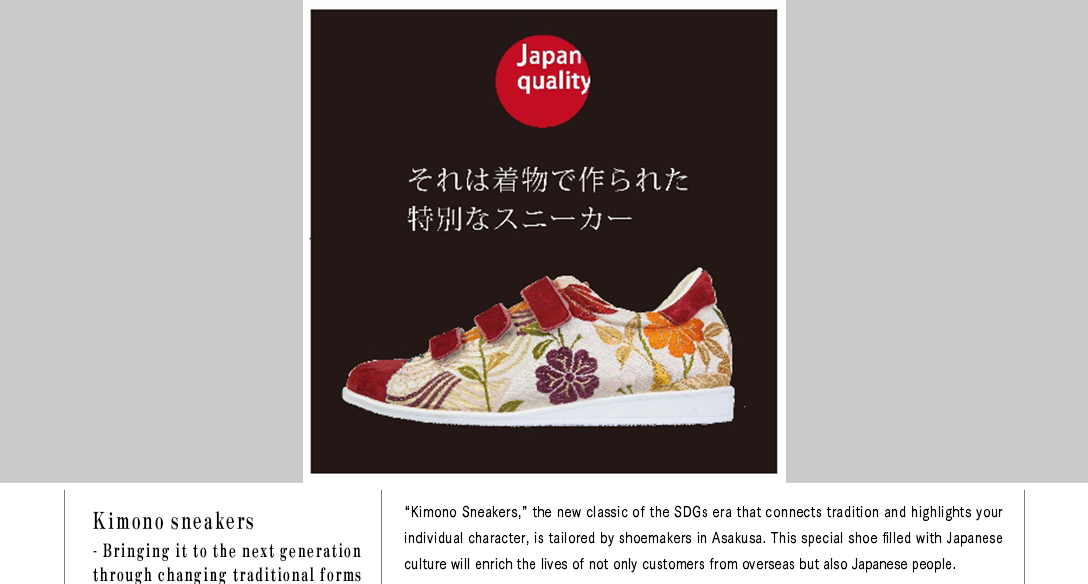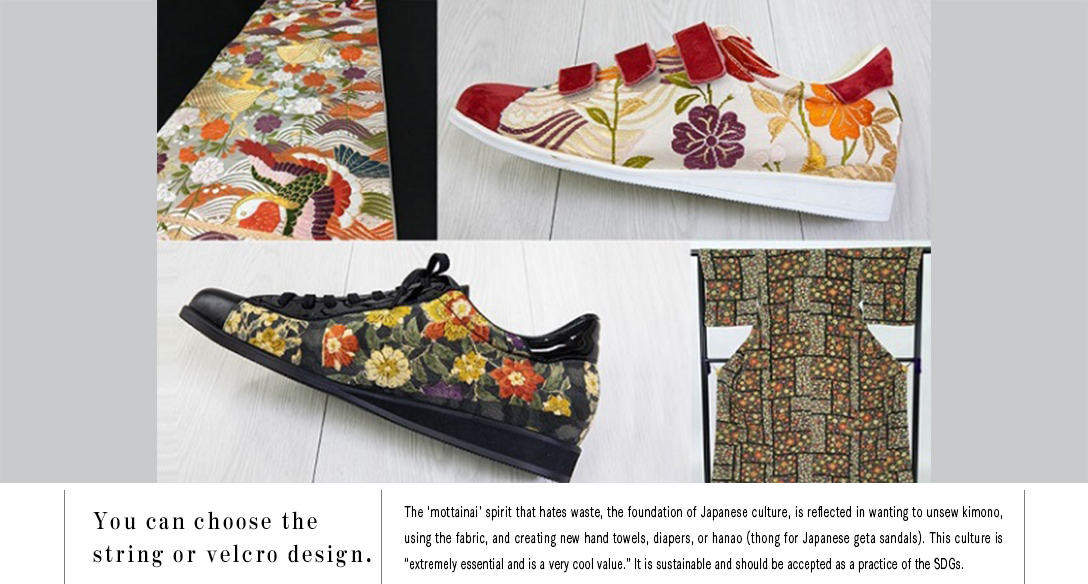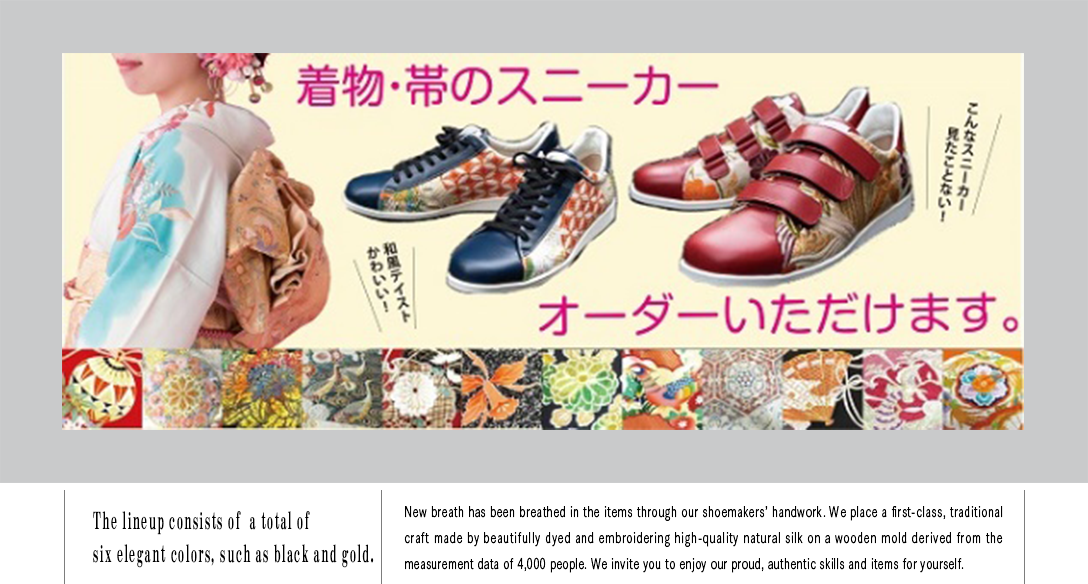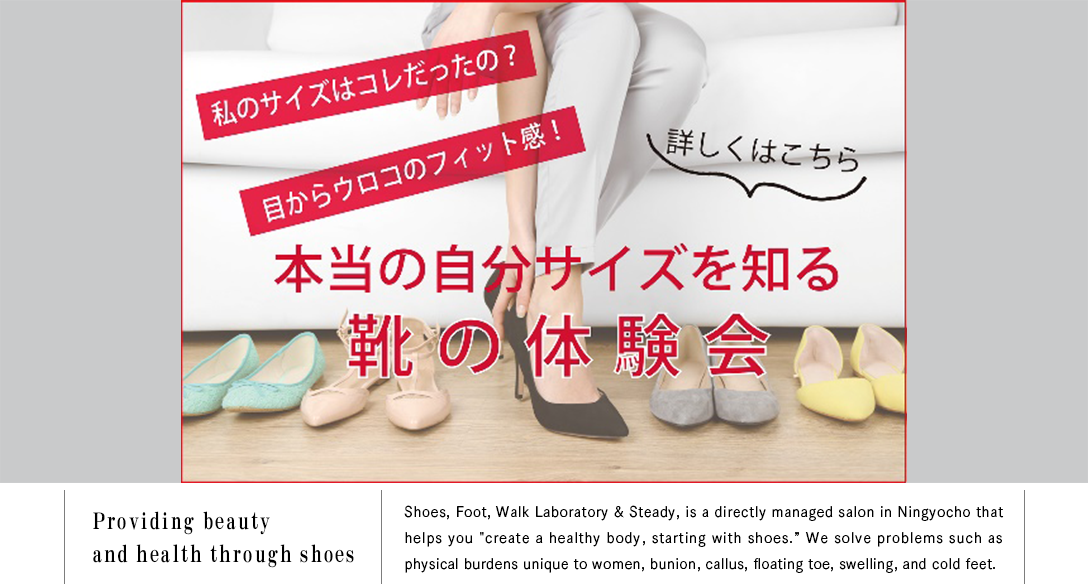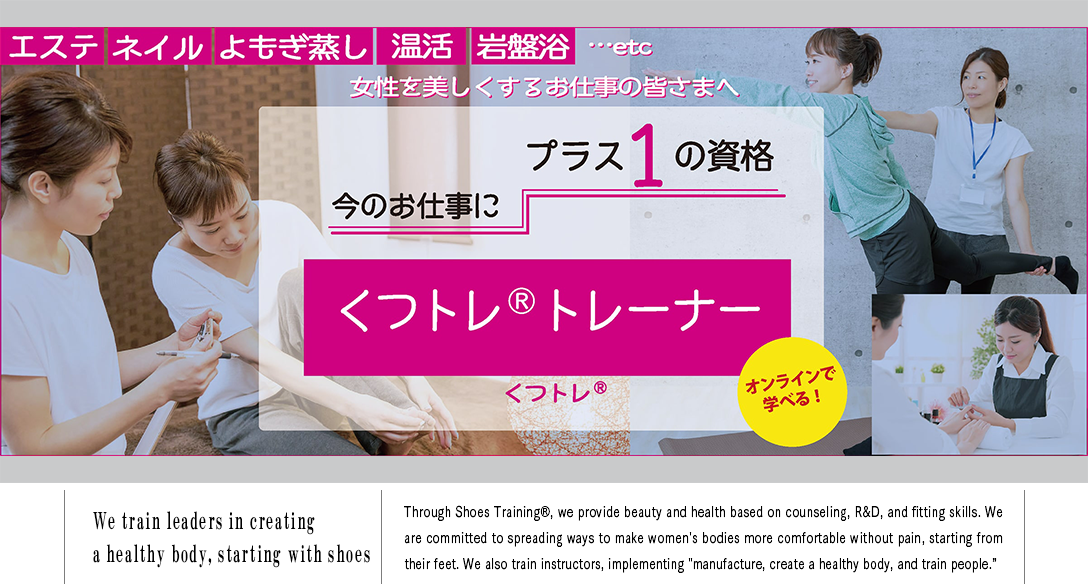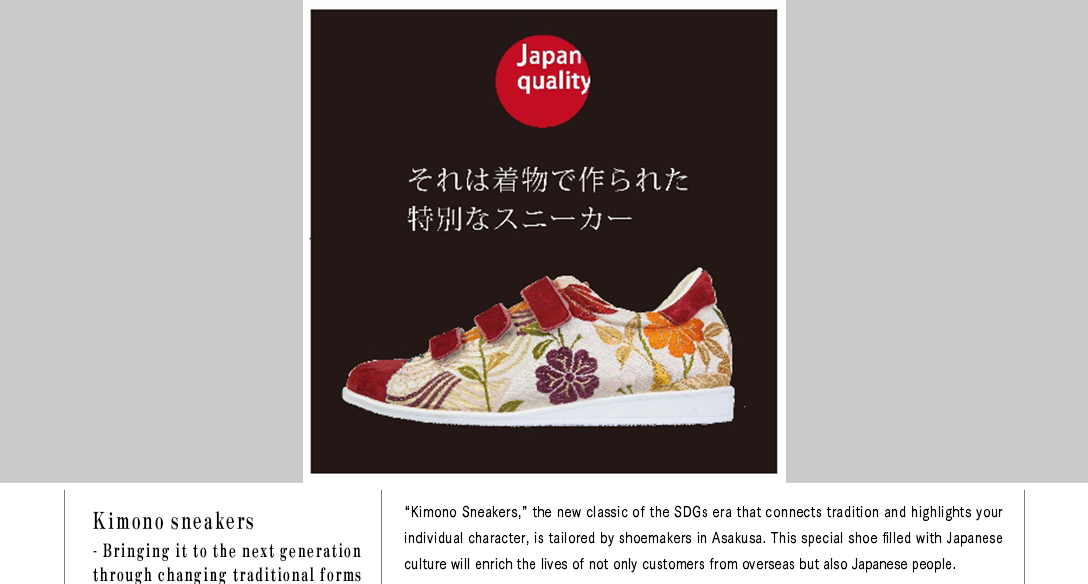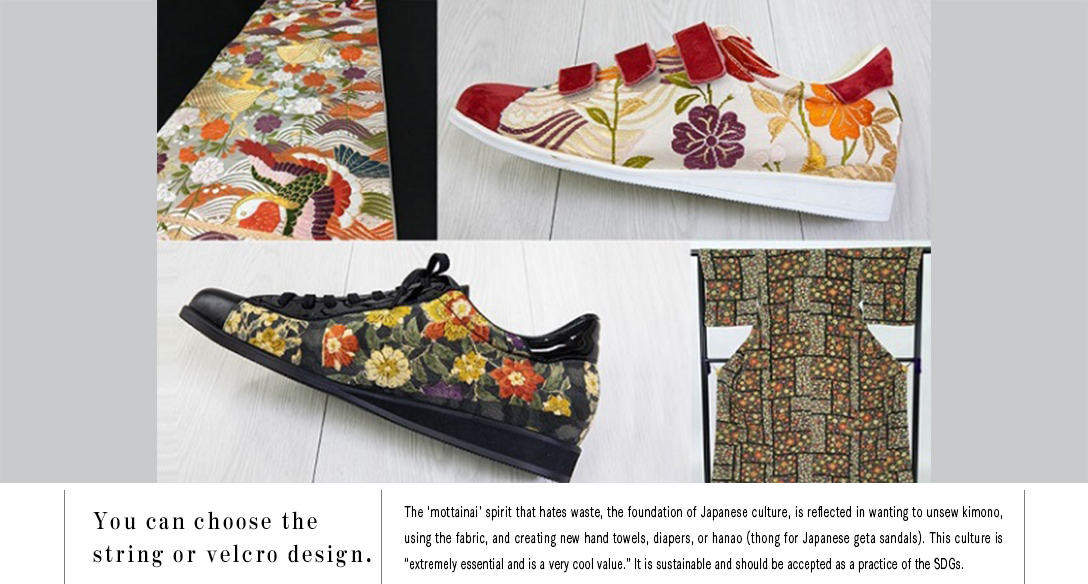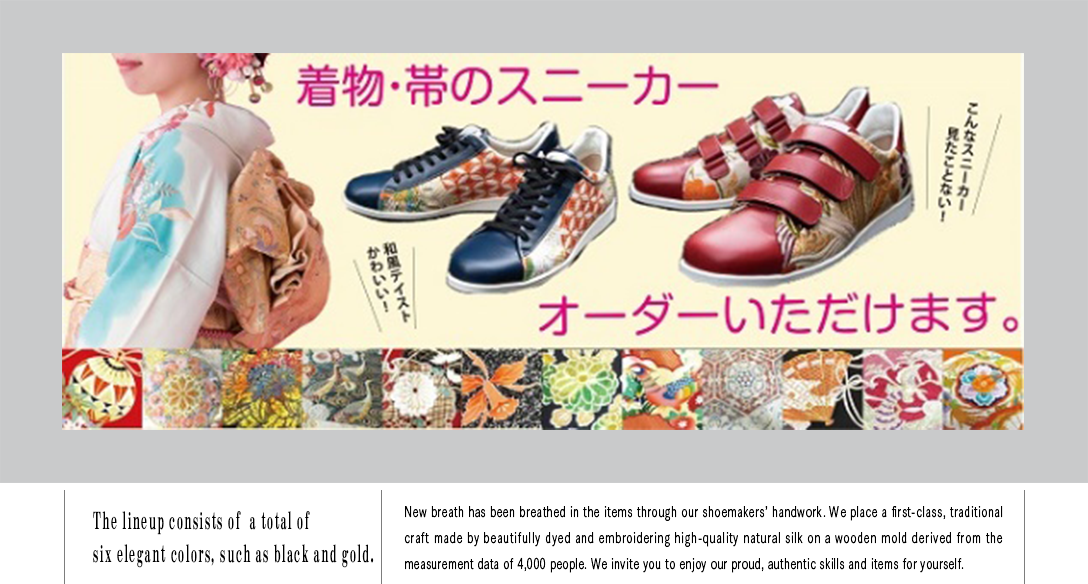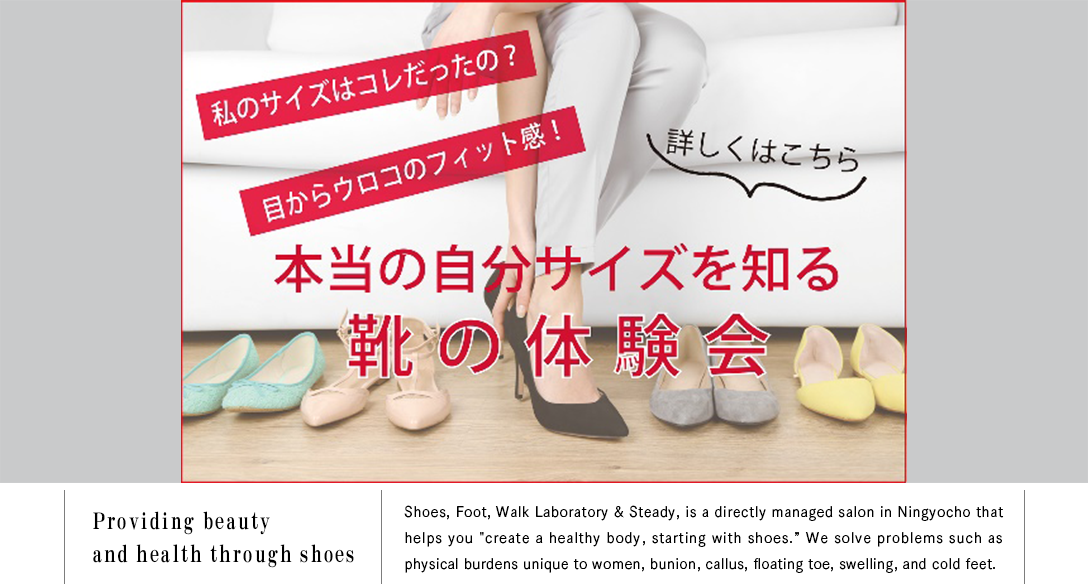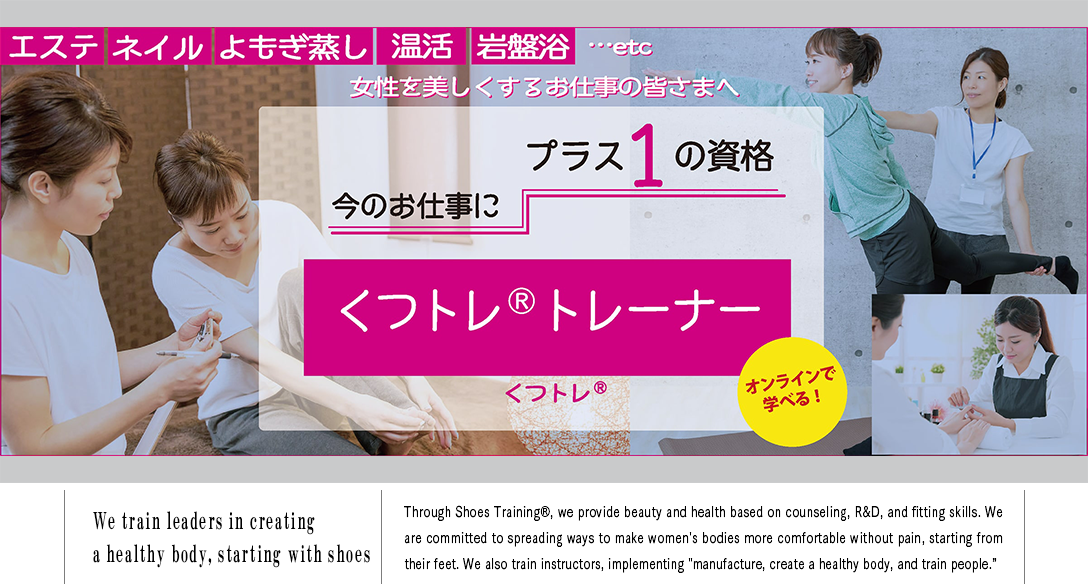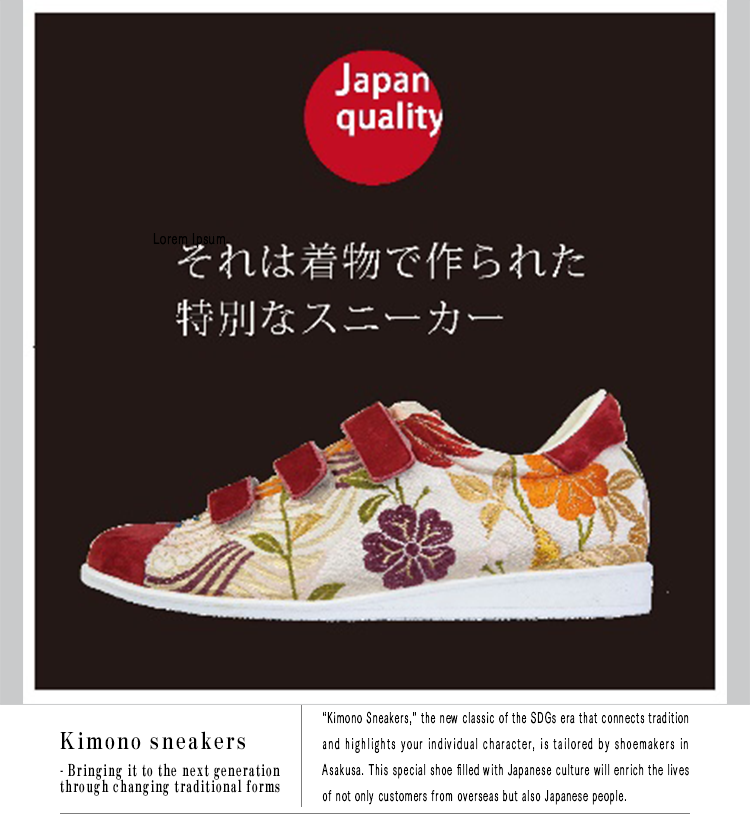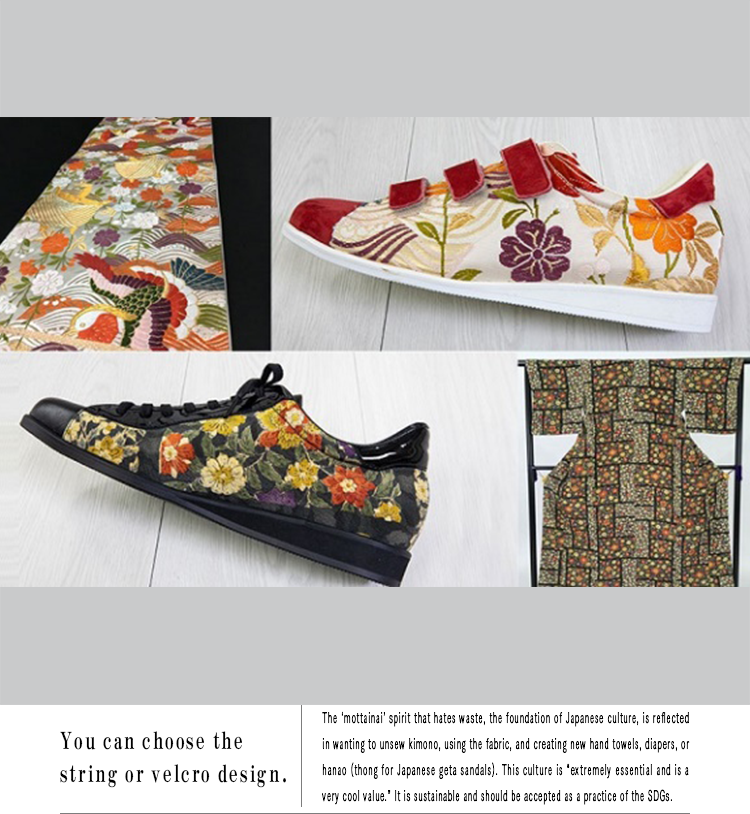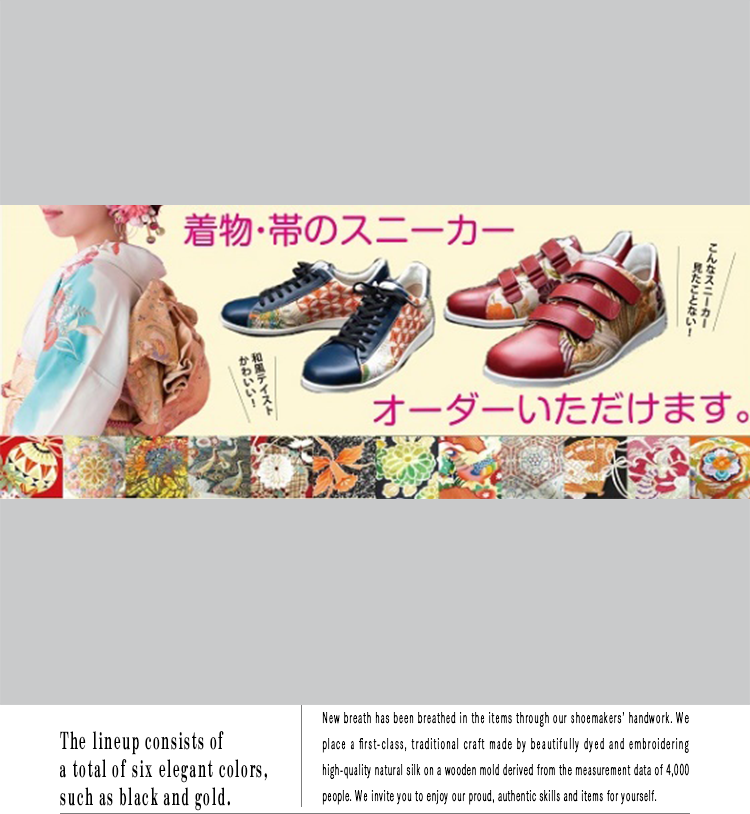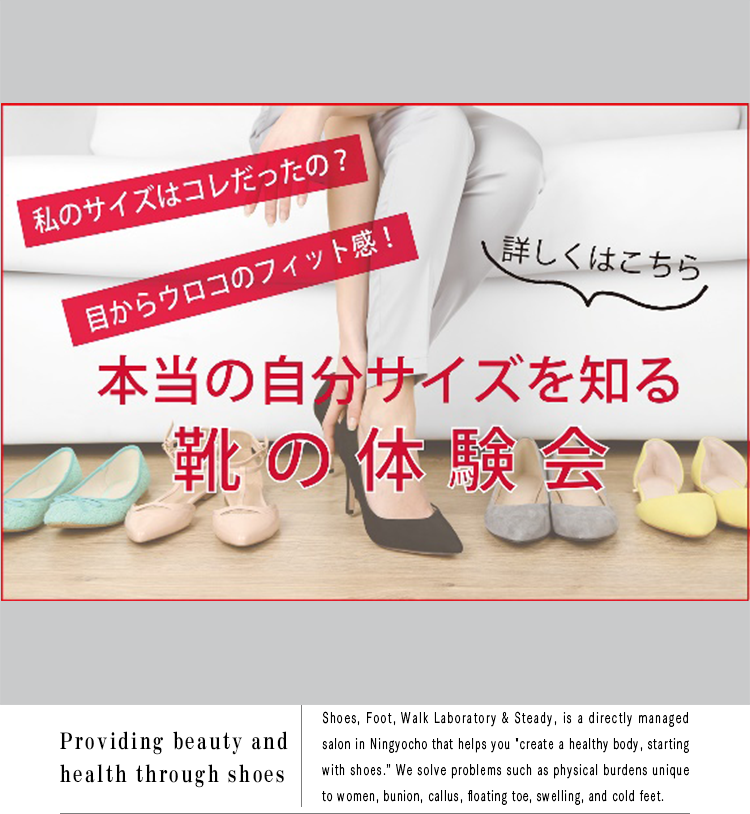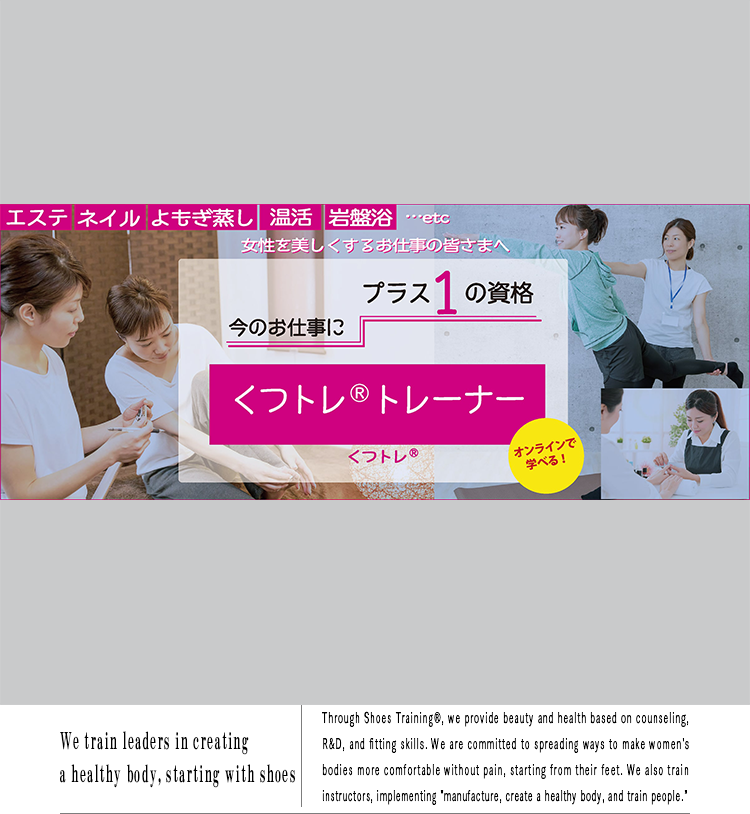 AXT Inc.
Noriko Onozaki
Bringing "TOKYO" shoemaking to the world by connecting Japanese tradition with modern technology
"Kimono Sneakers," the new classic of the SDGs era that connects Japanese tradition, was developed at "AXT Inc.," a shoe material maker that celebrates its 60th anniversary in Asakusa. At the head office factory, while inheriting the tradition of shoemakers and repeating R&D of ideal materials for shoes, "Shoes, Foot, Walk Laboratory & Steady" in Nihonbashi Ningyocho sells custom made for women who are weary about shoes. In addition to selling shoes and insoles, we also offer practical services, such as foot counseling and walking lessons as Shoe Training®. In an unprecedented format combining tradition and innovation, we use shoes as a "tool to condition the whole body," serving women who are so-called shoe gypsies. The number of our partner salons is expanding to 13 stores across Japan.
We believe that "Kimono Sneakers," a special shoe that makes people recall the good old Japan, will enrich the lives of not only customers from overseas but also Japanese people. Japan's 'mottainai' spirit and culture that hates waste are the driving force of the SDGs globally and is an essential human activity that embodies COOL JAPAN. With the help of customers' feet and shoemakers, the wooden mold of sneakers is filled with the essence of modern shoemaking technology.
"Kimono Sneakers" was born by fusing such a proud Japanese tradition with the ever-evolving modern times.
A valuable collaboration between shoemakers with hand fishing skills and weary women with foot-related problems
"AXT Inc." supports our customers' feet with an integrated system related to planning, manufacturing, wholesale, retail, salon management, and shoes, starting with shoe parts. Our strength is that we operate a custom-made shoe salon that can collect modern women's foot data and our advanced manufacturing skills, sharing it with the factory daily. Since its opening in 2010, we have a track record of measuring 4,000 feet (pedo medical record), and 12,000 pairs of custom-made shoes. The wooden mold created based on this data is full of information about the foot of modern people. We also analyze the characteristics and trends of shoes that customers like from the order's contents and utilize them in our new work. We use this wooden mold and choose the pattern customers would like for the Kimono Sneakers. The shoemakers who have the skill to entrust the custom-made shoes carefully tailor each pair and deliver it.
A custom-made shoe salon for weary women who have troubles with their feet
"Shoes, Foot, Walk Laboratory & Steady" is a custom-made shoe salon for weary women suffering from foot-related problems operated in Ningyocho. Based on the concept "create a healthy body, starting with shoes," we pursue research on how to condition women's bodies. We are continuing to practice the connection between the foot, shoes, how to walk, and its importance.
"I can't find shoes that fit my feet." The reason is that choosing shoes requires counseling skills that allow you to see the wooden mold by merely looking at your foot and foot and shoe fitting skills that will enable you to walk correctly. Please come and experience the "I just changed my shoes" moment for yourself.
Ningyocho Salon: 2nd Floor ENOX Building, 2-10-4 Nihonbashi Ningyocho, Chuo Ward, Tokyo (Reservation required)
Contact
Founded

2004

Capital

3 million yen

Company Info

1. Operation of Shoes, Foot, Walk Laboratory / Anti-Aging Care Salon
2. Panning, manufacturing, and sales of shoes
3. Training of seminar lecturers, writers, and counselors related to beauty and health
4. Consultation regarding business and management
5. All business incidental to each of the above items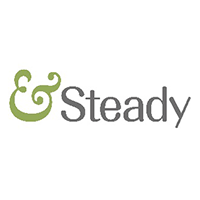 AXT Inc. / Noriko Onozaki
111-0024 Head office factory: 1-17-7 Imado Taito Ward, Tokyo
Phone : - FAX : -  Mail : info@andsteady.com