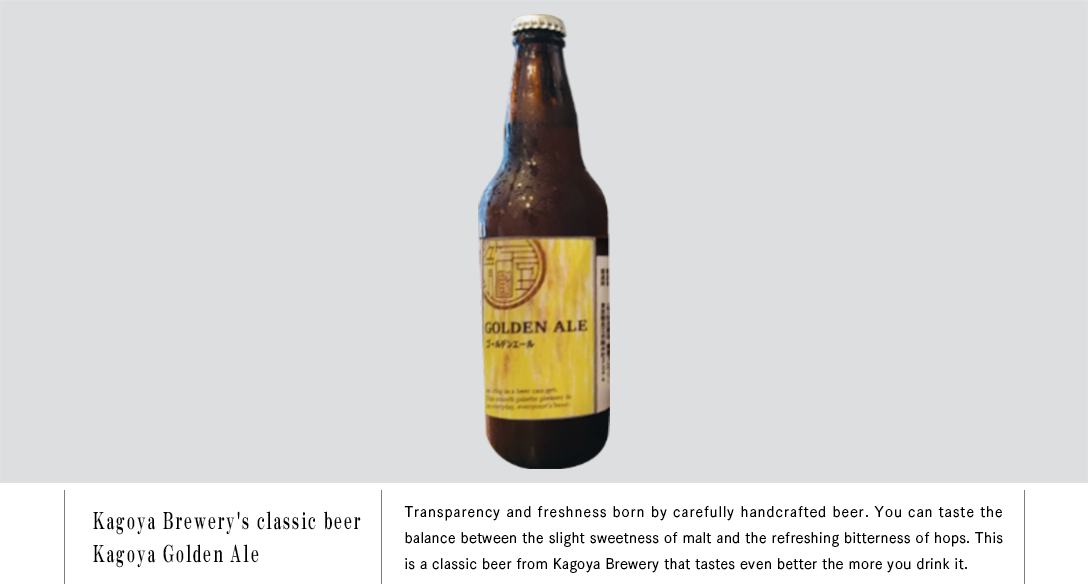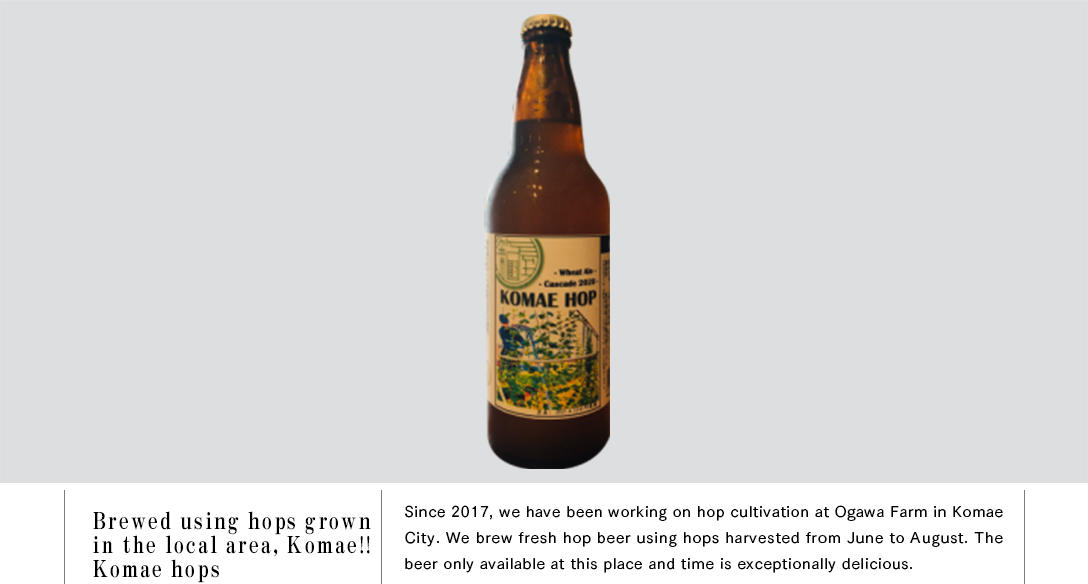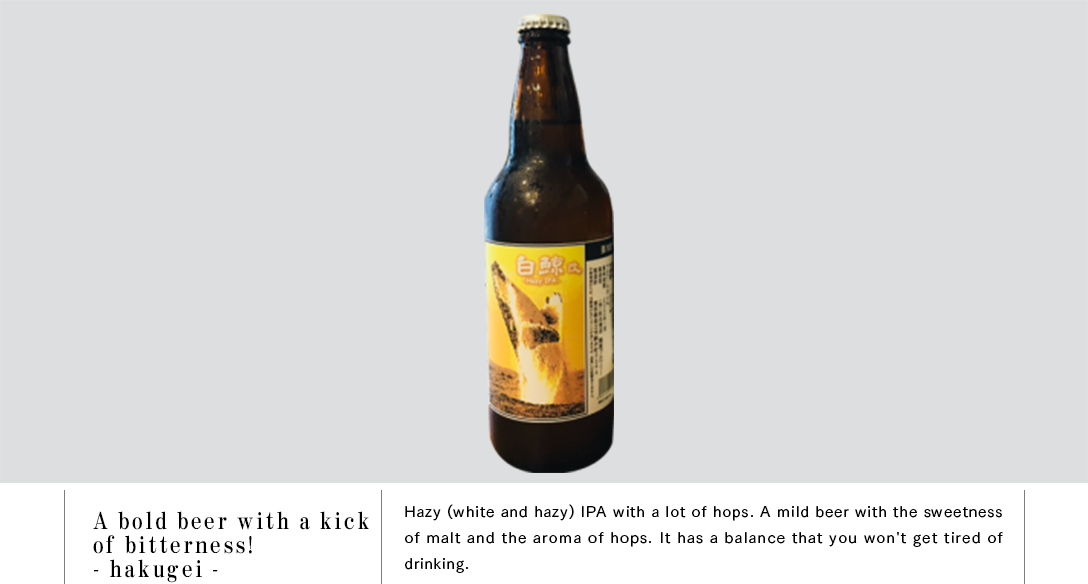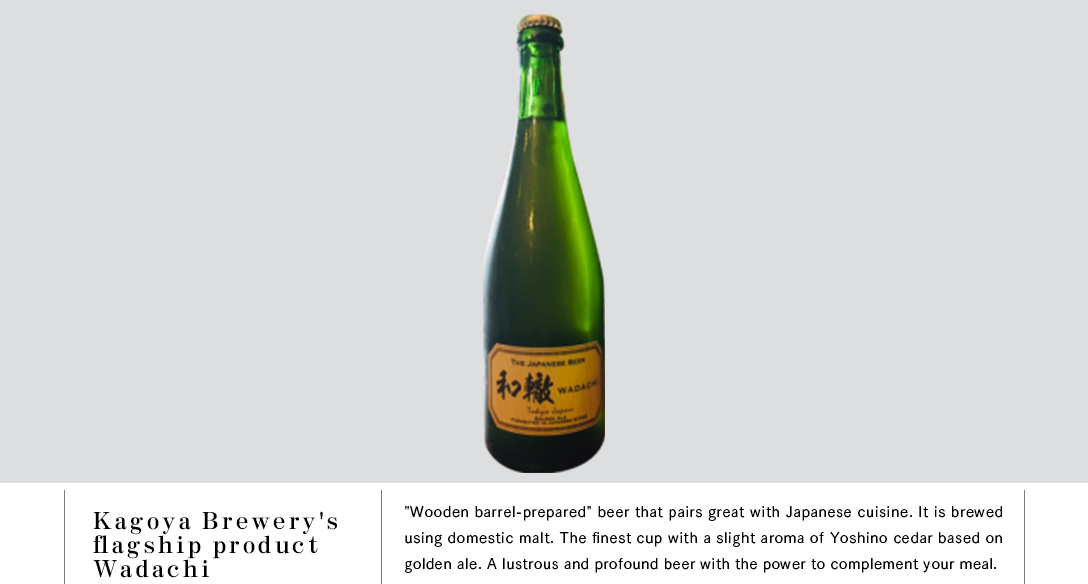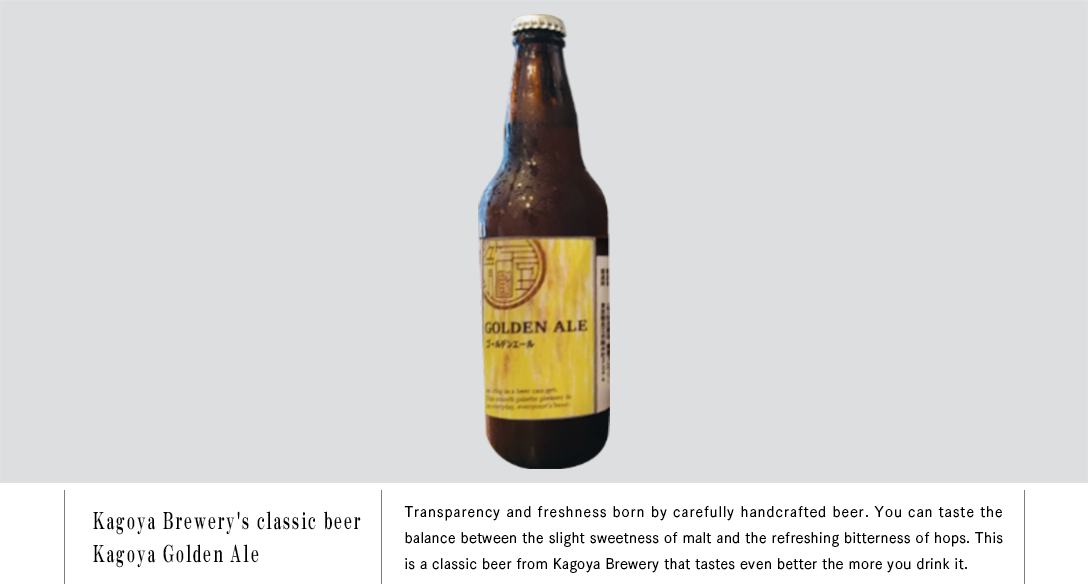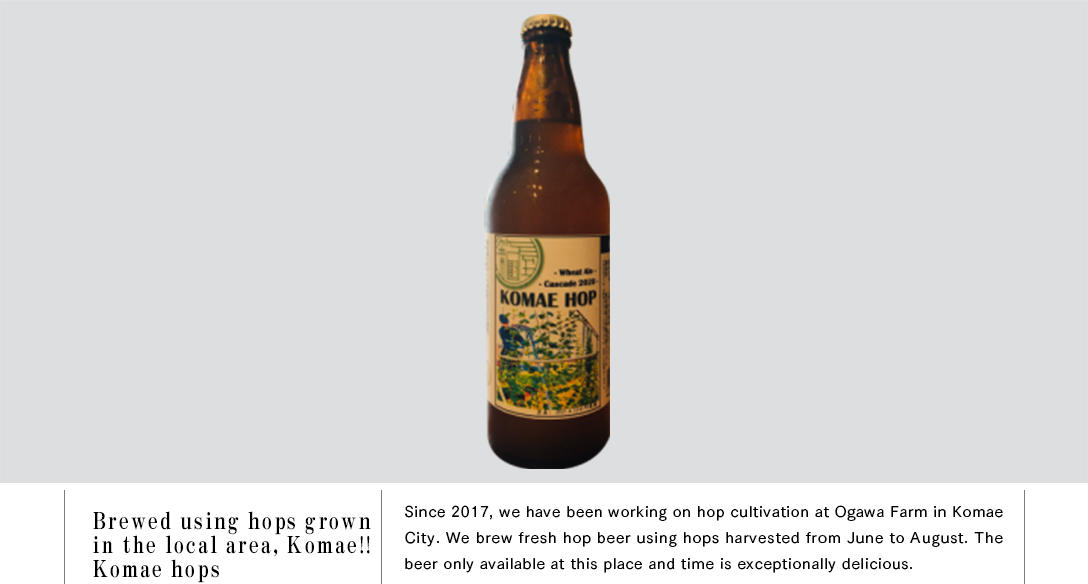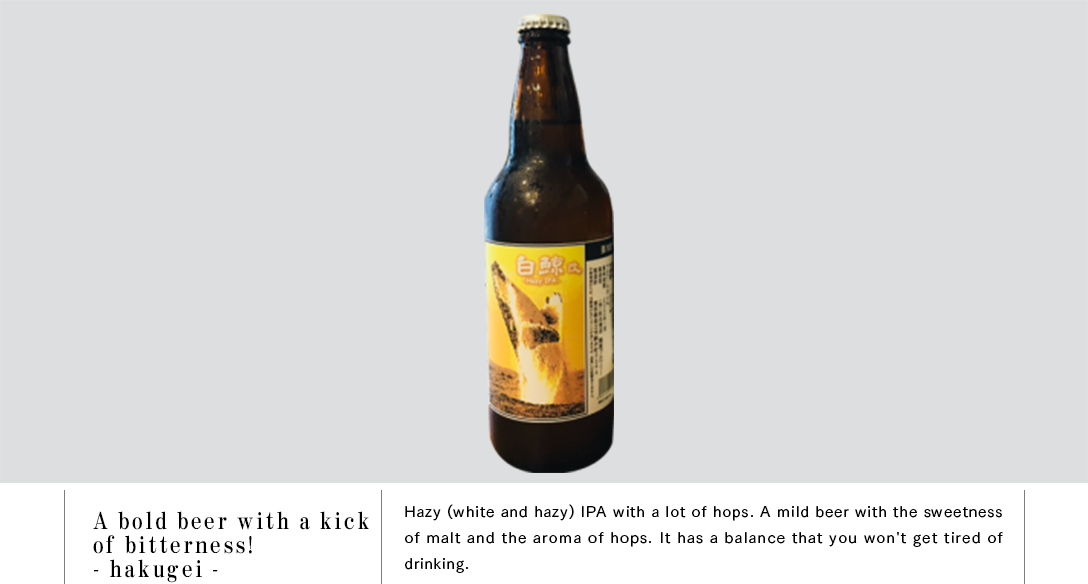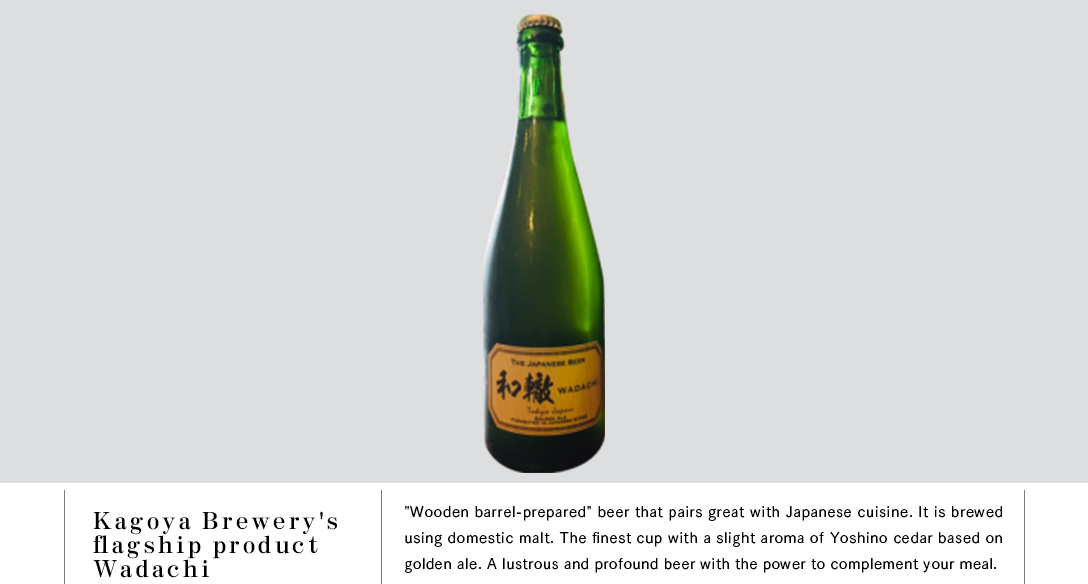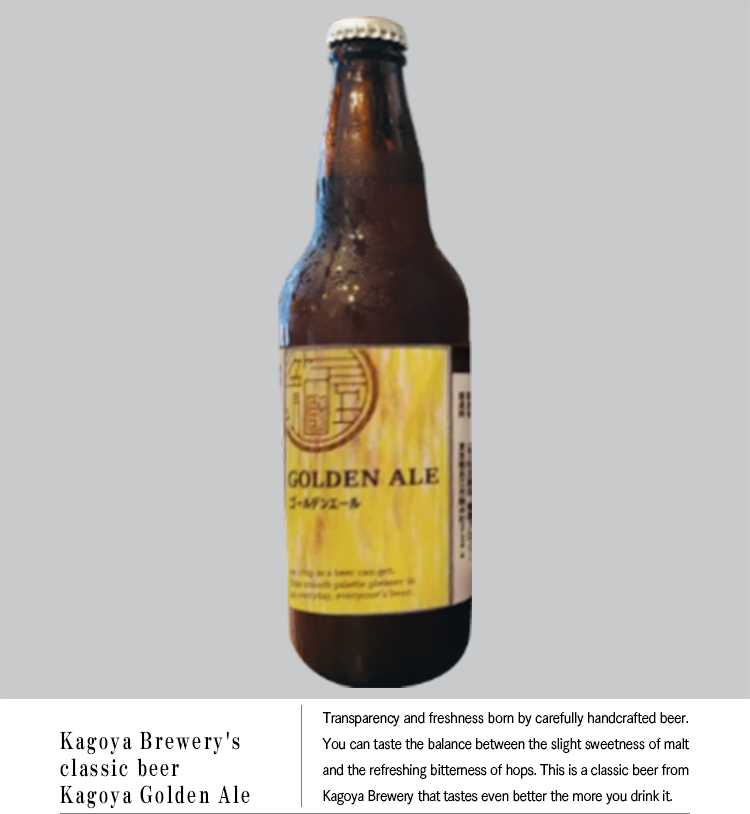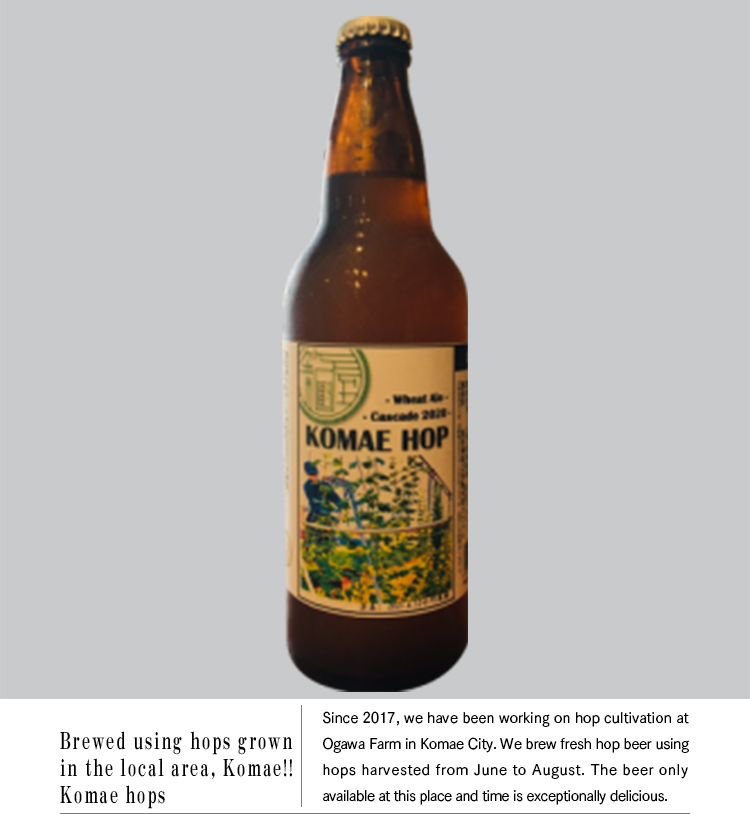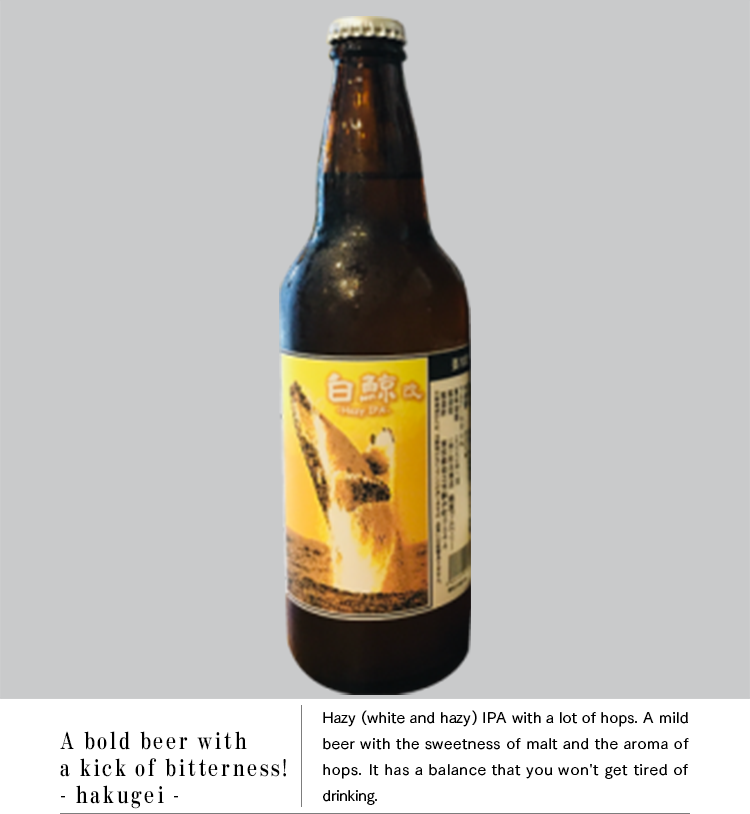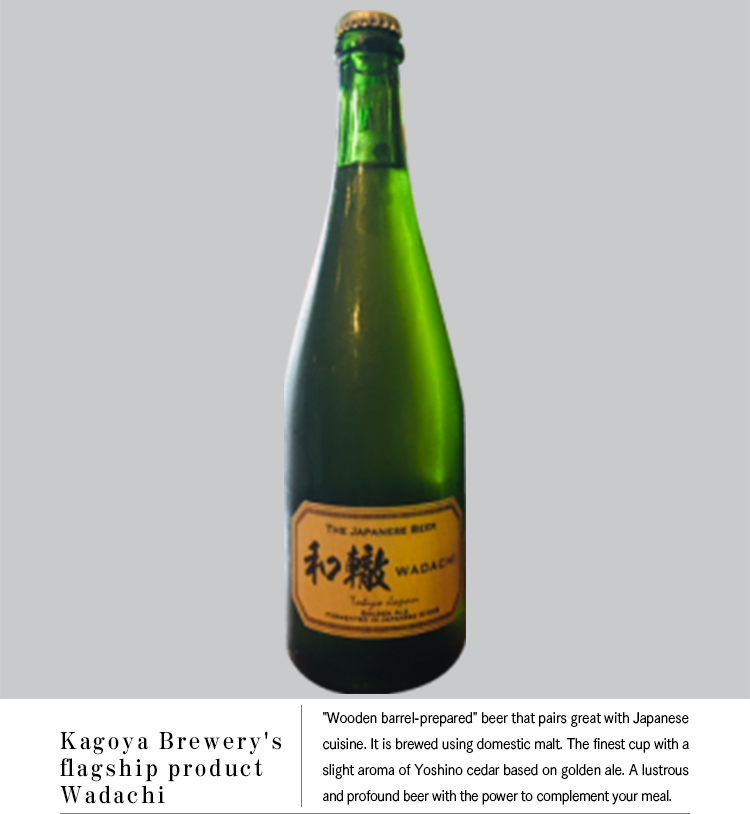 Kagoya Akimoto Shoten Co., Ltd.
Ken Akimoto
Craft beer brewed by a local sake specialty store
Founded in 1902, we started with basket weaving, also reflected in the store name. As the times changed, we began handling food, sake, and tobacco. In the1990s, the third generation and current president established a local sake specialty store, attracted to the allure of local sake. In 2017, we established Komae City's first brewery, "Kagoya Brewery." We now also operate as a craft beer brewery.
At Kagoya Brewery, we continue to brew new beer through trial and error, utilizing our many years of experience as a local sake specialty store. Over 20 types of beer were brewed in the first year of the establishment. We continue to take on the challenge of brewing new kinds of liquor, such as beer brewing using "wooden tubs" inspired by Japanese sake breweries.
"THE JAPANESE BEER - Japanese beer to pair with Japanese cuisine -"
We carefully draw out the vitality of the ingredients and apply traditional Japanese techniques to create a "glossy and deep beer," based on the concept of "THE JAPANESE BEER - Japanese beer to pair with Japanese cuisine." The first sip is inviting. The second sip and the second cups are even more delicious. We brew "beer that tastes even better the more you drink it" that will leave a lasting impact when paired with meals. Every day, we pursue the ultimate deliciousness by handcrafting beer with attention to detail as the beers are brewed in a small facility.
We especially care about the beer brewed in Japan's only wooden tub brewing. In recent years, beer brewing has achieved stable quality by adding yeast to a closed stainless steel tank and fermenting it with a single microorganism. Meanwhile, since ancient times, wooden tubs have been used in traditional Japanese brewing. The wooden tub breathes, and the inhabiting microorganisms take time to ferment. We are brewing beer with a lively life by preparing the environment where microorganisms work.
Adjacent restaurant "Kagoya Tasuku" where you can savor Kagoya's beer
As a local sake specialty store, we opened "Kagoya Tasuku" in 2017 to the right of the main store to provide a place to enjoy sake and food.
"Tasuku" is written in kanji as "right" and means to help. We hope that you will know the great qualities of alcohol which will help you have a better life.
There are 11 beer taps in the store. You can enjoy freshly made craft beer brewed at Kagoya Brewery.
You can also take it home by weight! We also offer carefully selected local sake and creative dishes that pair great with the liquor available at our liquor store.
Contact
Founded

1988

Capital

-

Company Info

1 Local sake specialty store. We have a lineup of products from passionate breweries we have selected after visiting sake breweries across Japan.
2 Beer business. Komae City's first microbrewery
3 Restaurant business. We have a variety of beer and local sake manufactured in-house.

Kagoya Akimoto Shoten Co., Ltd. / Ken Akimoto
3-34-3, Komaimachi, Komae City, Tokyo, 201-0016
Phone : 03-3480-8931 FAX : 03-3489-2044  Mail : kagoya@houzan.com