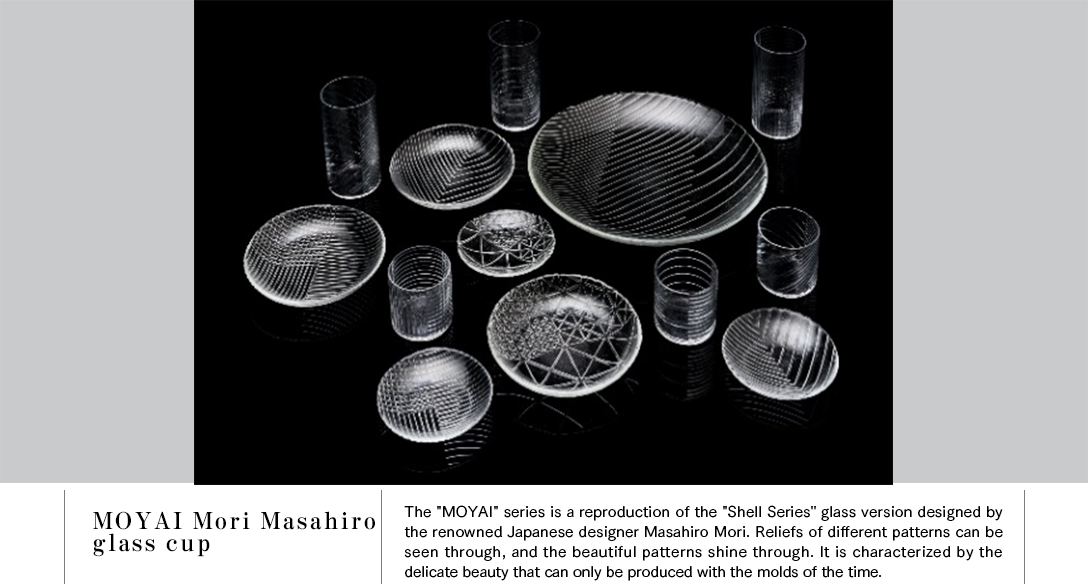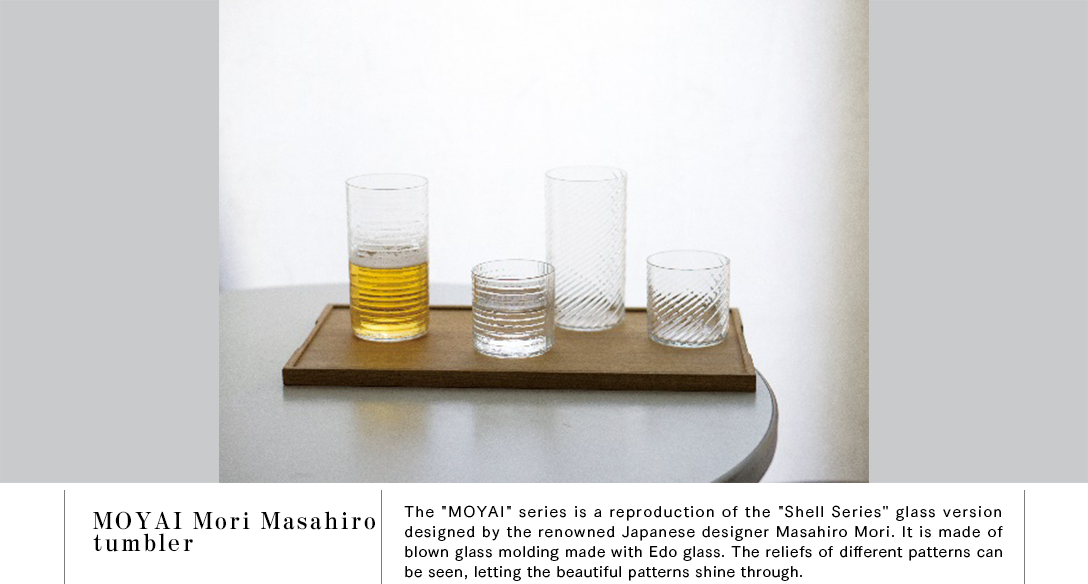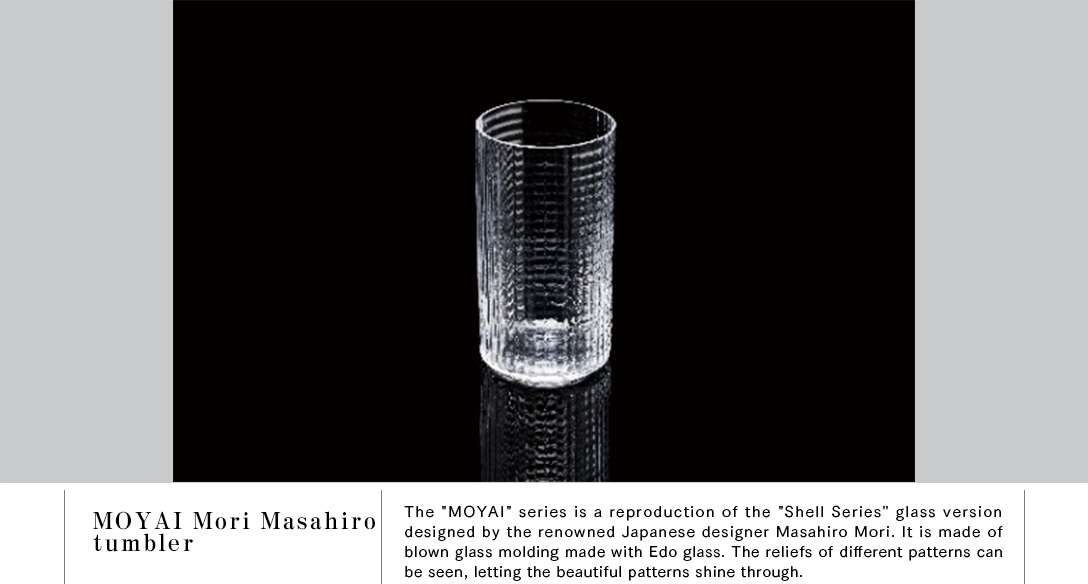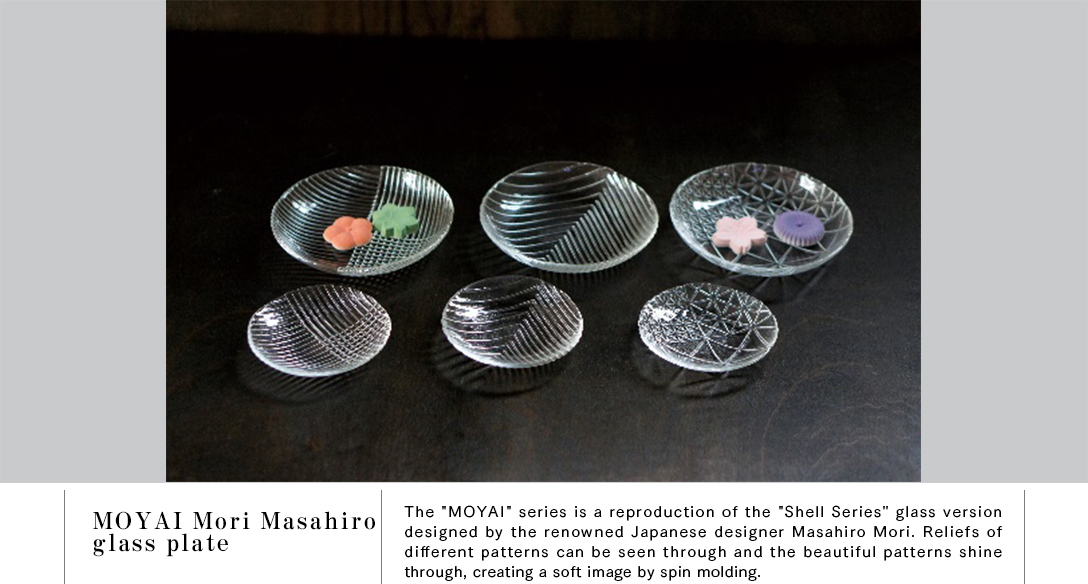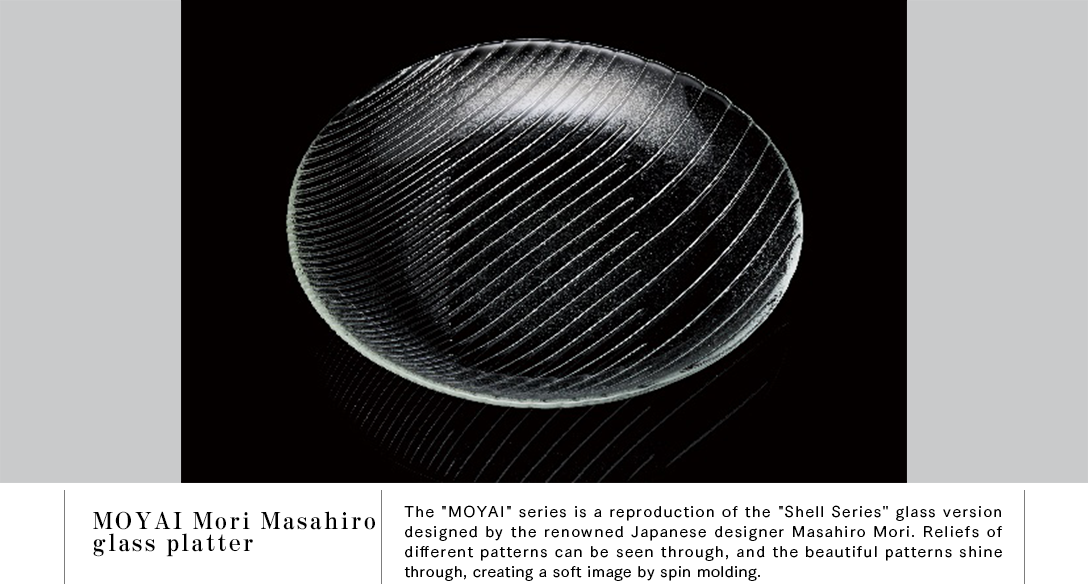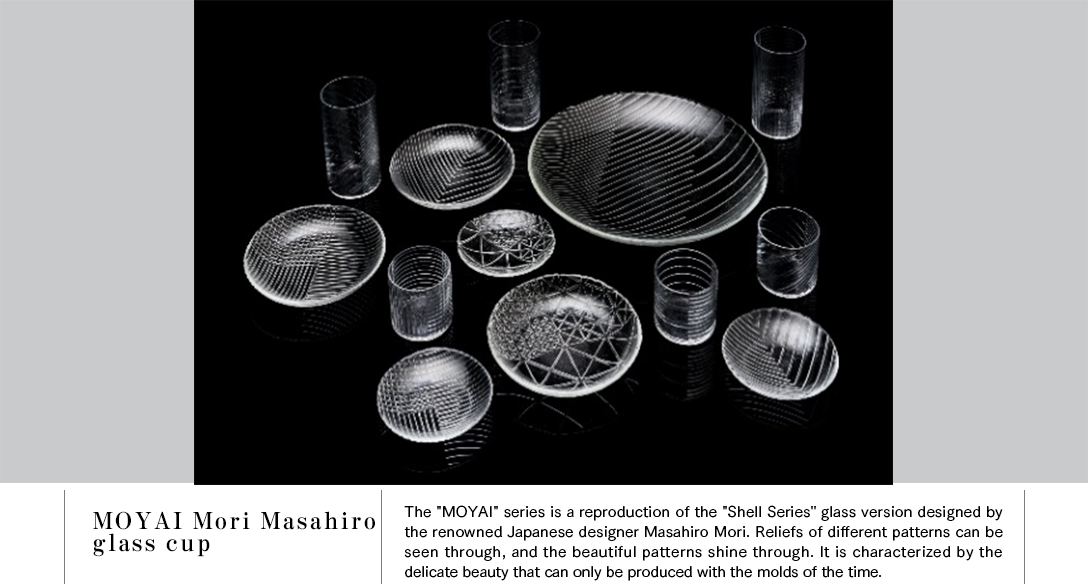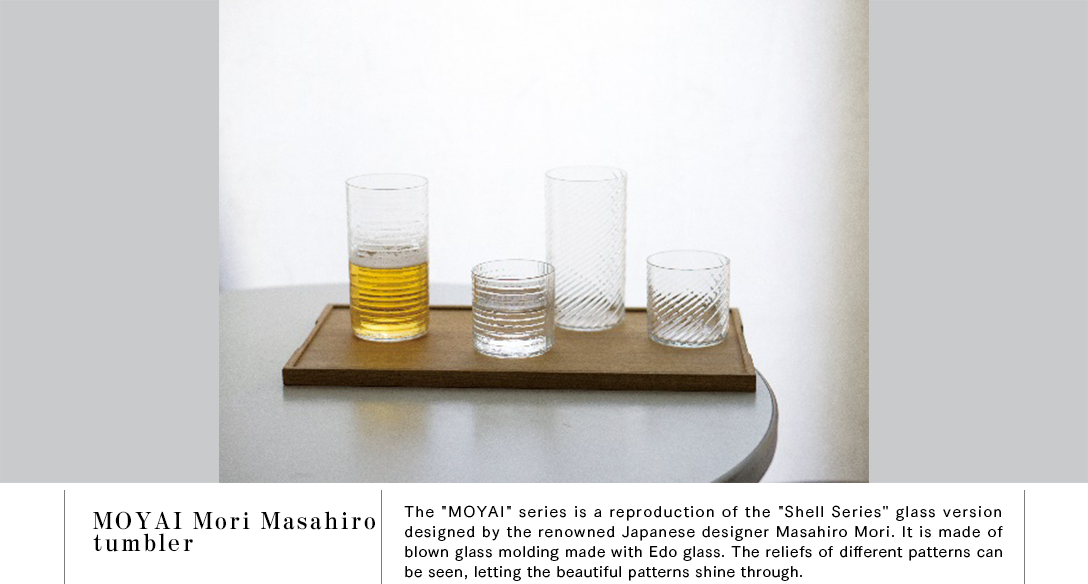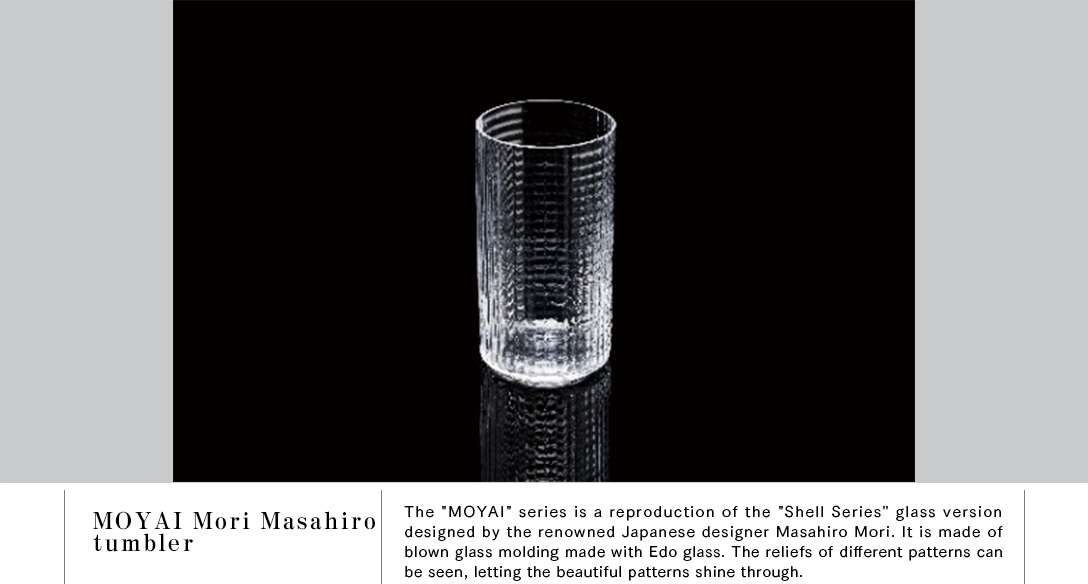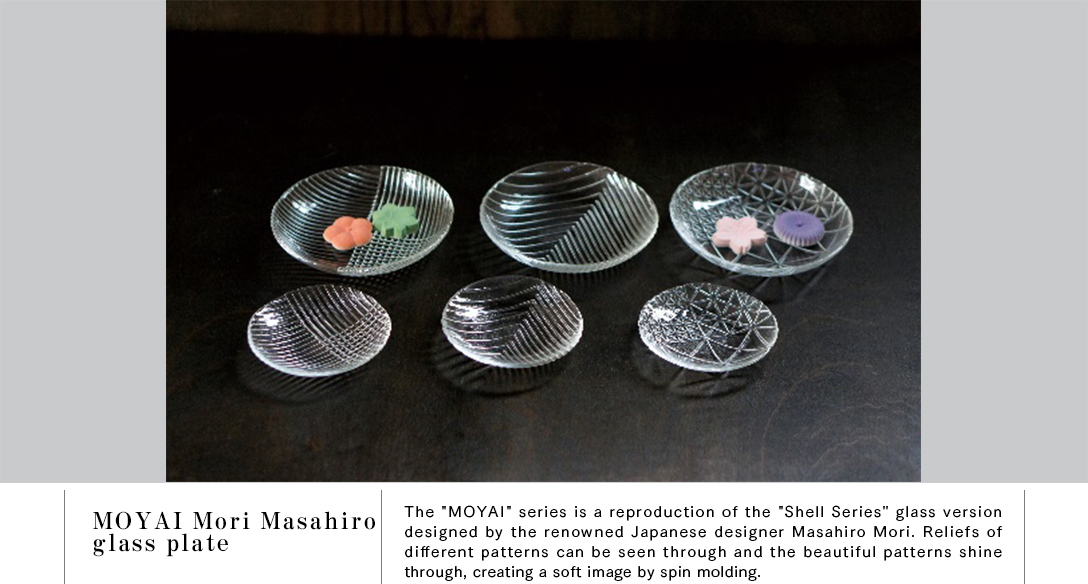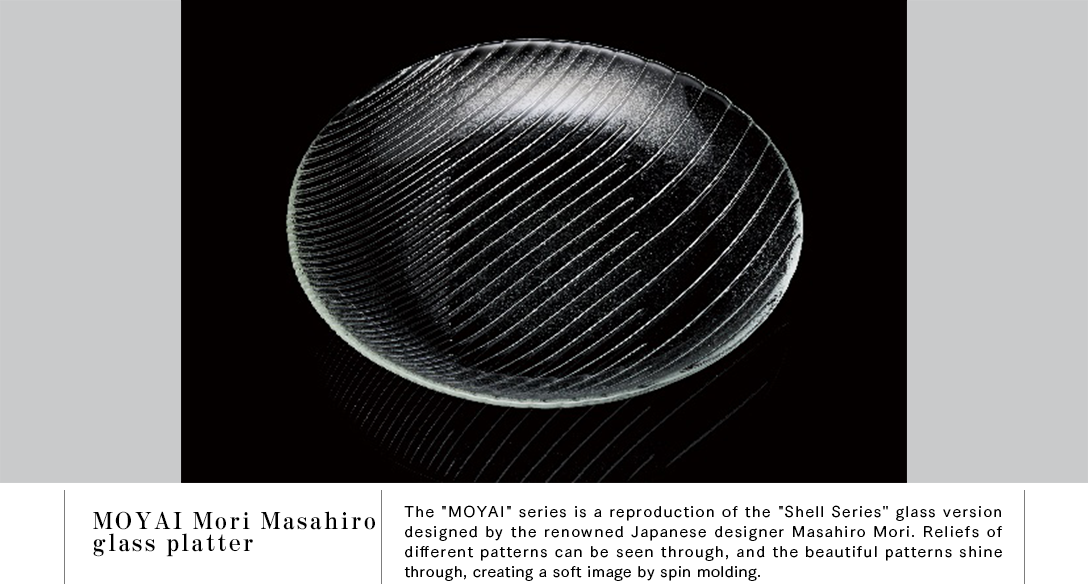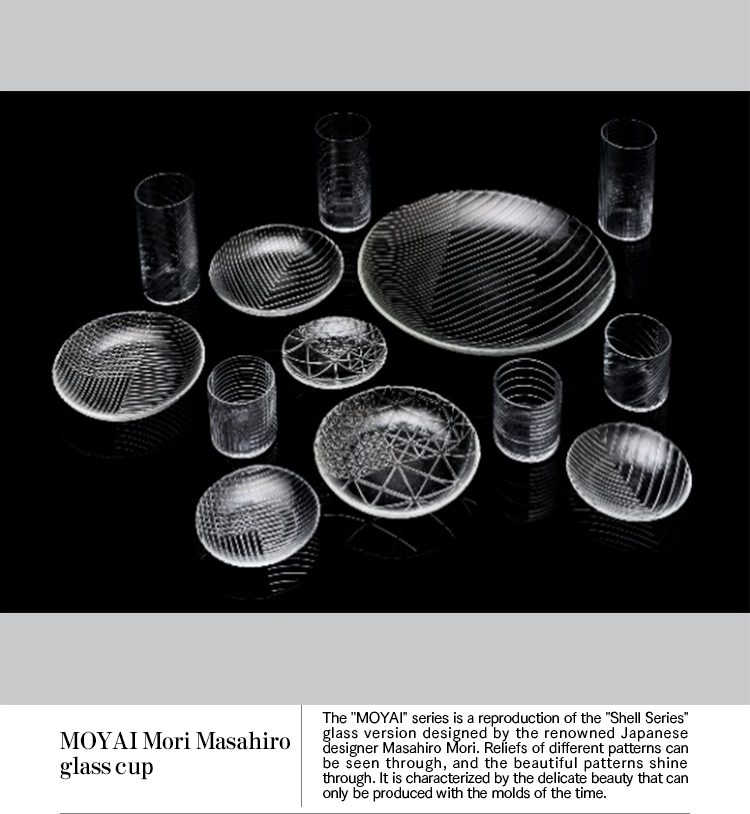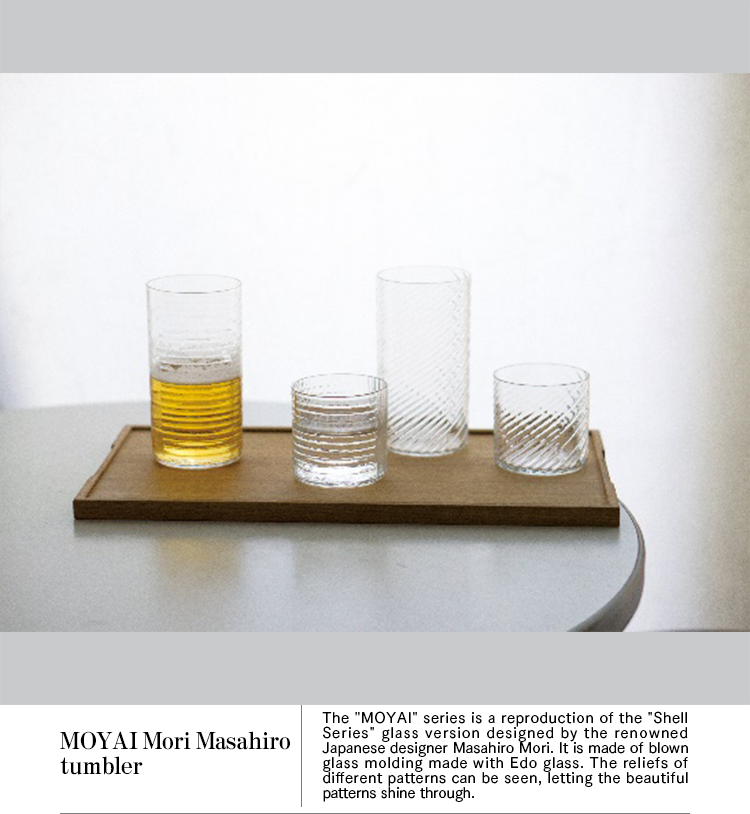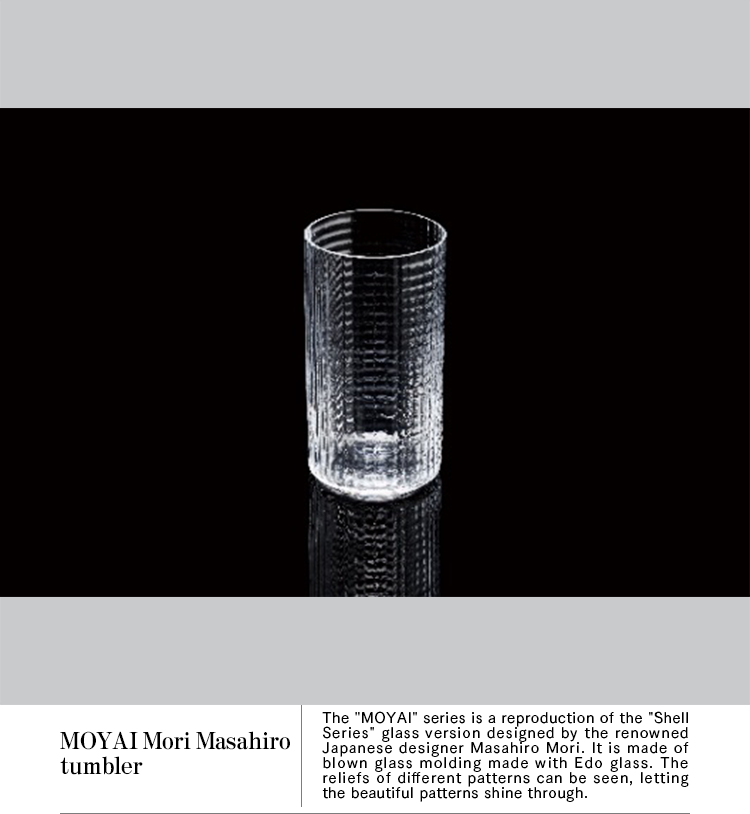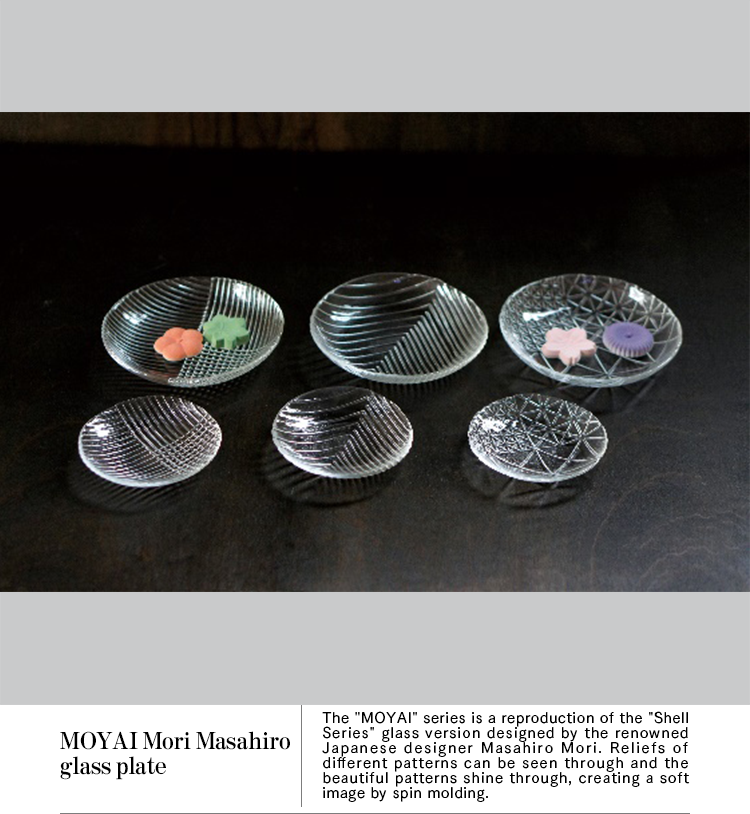 Hirota Glass Co., Ltd
Tatsuaki Hirota
As a glassmaker who knows Japanese glass tableware through and through.
Hirota Glass was founded in 1899 in Tokyo. It is one of the oldest glassmakers in Tokyo. Glass manufacturing was brought from Europe in the modern era. It bloomed, using Japan's unique design combined with Japanese aesthetics. Hirota Glass was founded based on the valuable design materials that have been handed down since. We continue to create products that create a beautiful harmony with modern interiors by inheriting the traditional production of handworks that have been faithfully passed down, including Edo Kiriko and blown glass.
Aspiring to create products with the unique beauty of glass.
Hirota Glass was founded in 1899. It is one of the oldest glassmakers in Tokyo. We have been developing products ahead of other companies since our founding. Although we manufactured and sold sea squirt glass for kerosene lamps in the beginning stages of our business, we have since expanded to a wide range of uses, including containers for candy, Edo Kiriko, and Edo glass tableware. We create products that bring a nostalgic and warm time to modern life utilizing our greatest strength, the information, and technology we have accumulated through manufacturing numerous glass products. We do this by aspiring to continue producing new products, reprinting glass tableware, and passing on the techniques that can be done now to future generations.
Encounter nostalgic Japanese glass in Sumida, Tokyo
Hirota Glass/Sumida Wa-Glass Shop is the only directly managed store in Japan that carries Hirota Glass' latest creations and standard items.
Please feel free to visit us if you would like to see the actual product or are considering purchasing it. Our special products that are only on display and items that can only be found at our directly managed store are awaiting you.
Contact
Founded

1950

Capital

15 million yen

Company Info

Production and sales of Japanese and Western glass tableware, interior decoration glass, glass accessories, commercial tableware, and Edo Kiriko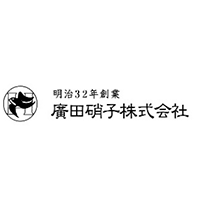 Hirota Glass Co., Ltd / Tatsuaki Hirota
130- 0013 2-6-5 Kinshi, Sumida Ward, Tokyo
Phone : 03-3623-4145 FAX : 03-3623-8892  Mail : hirota-g@hirota-glass.co.jp