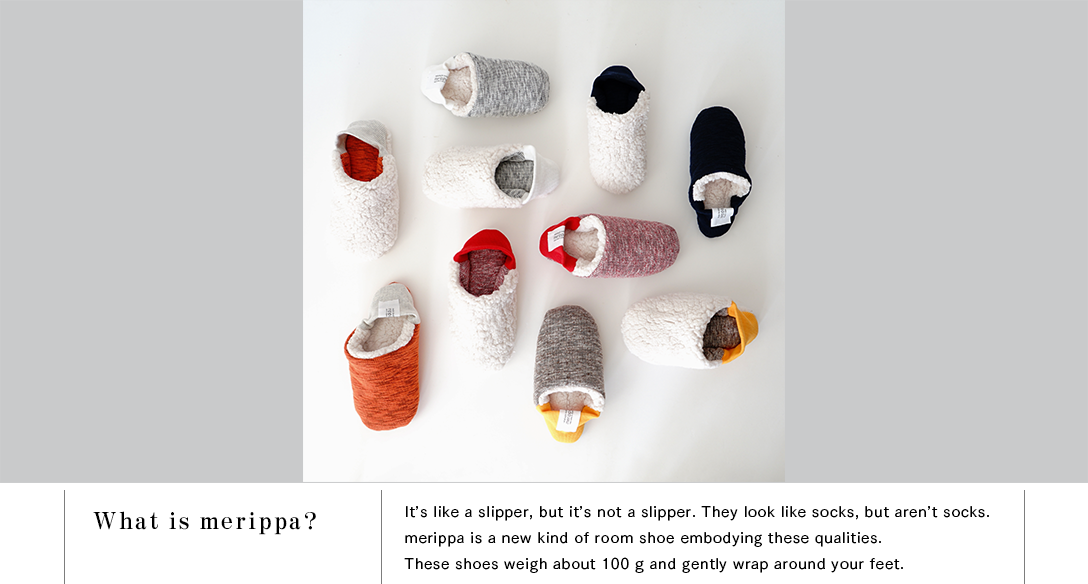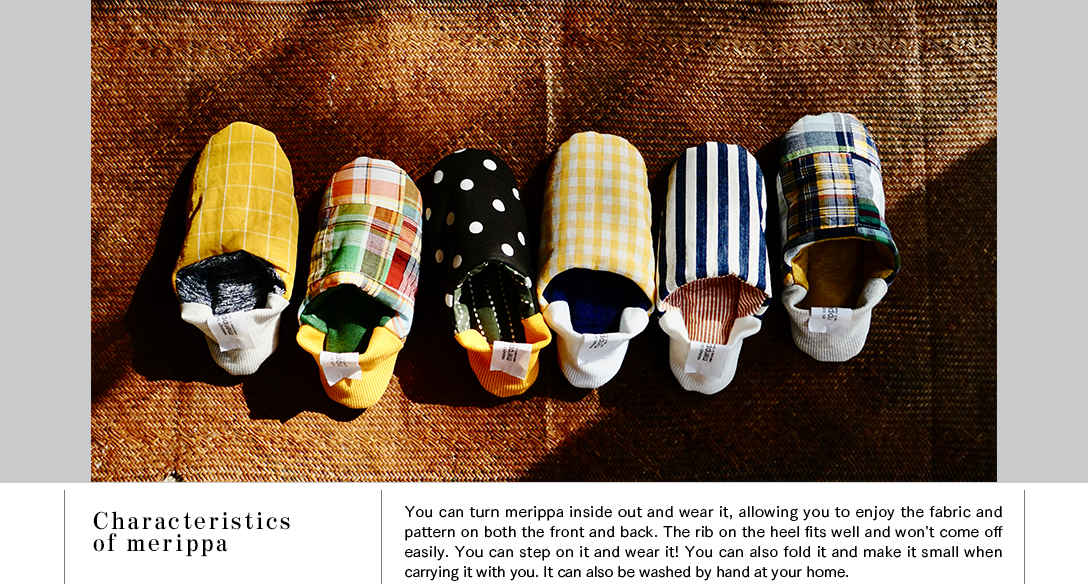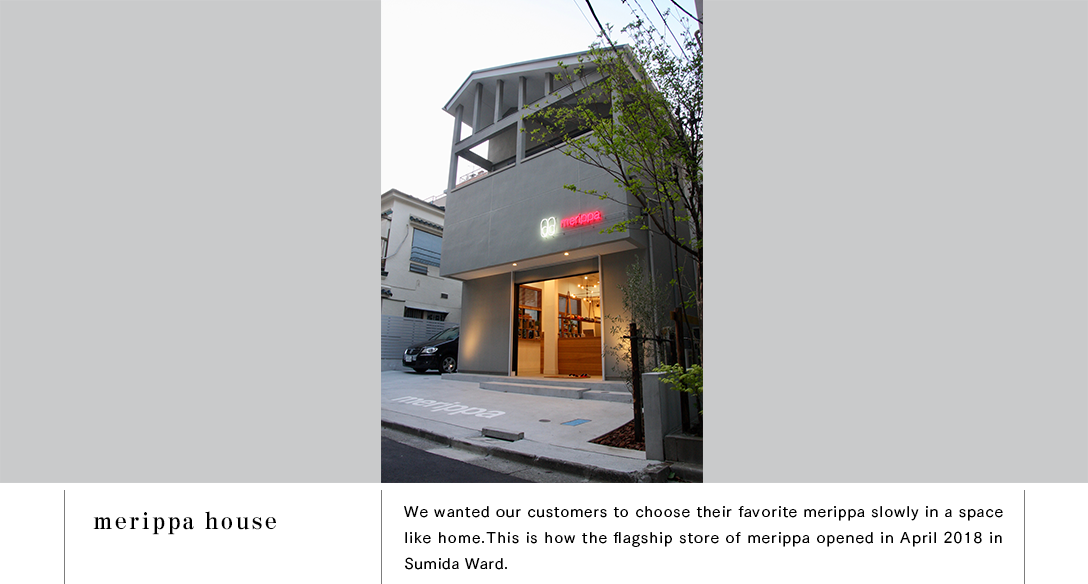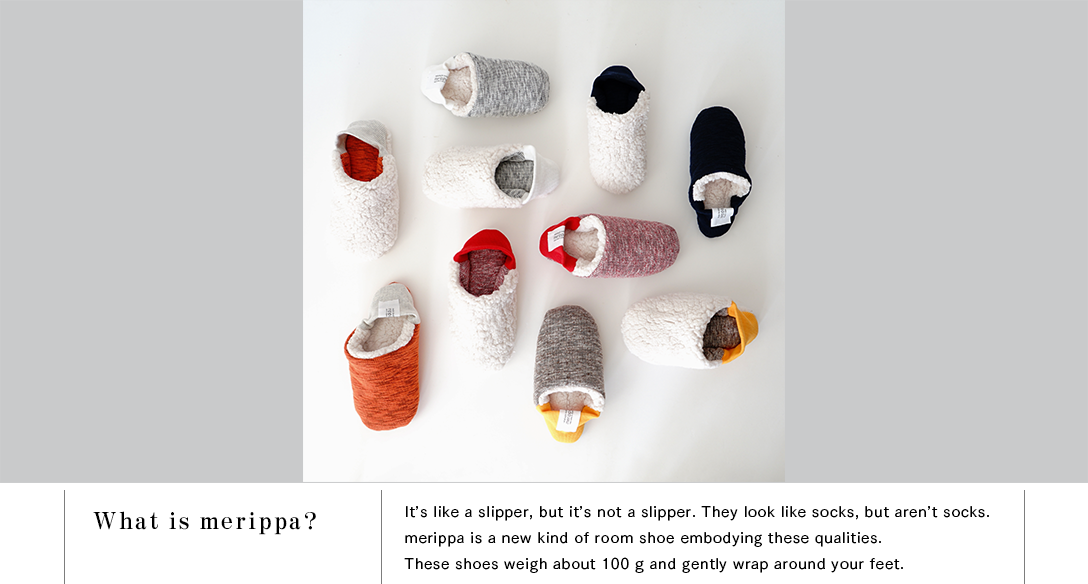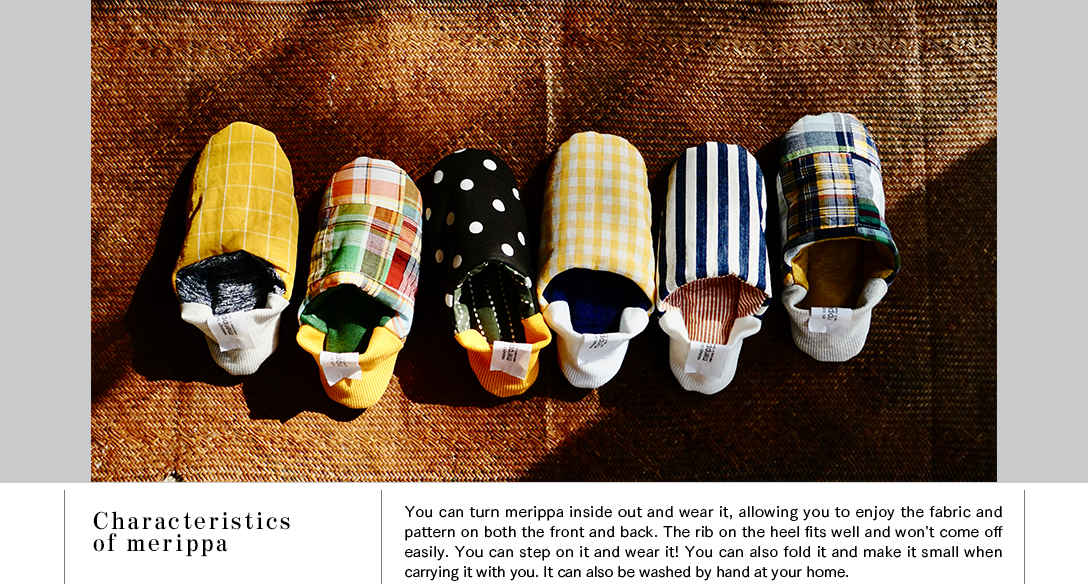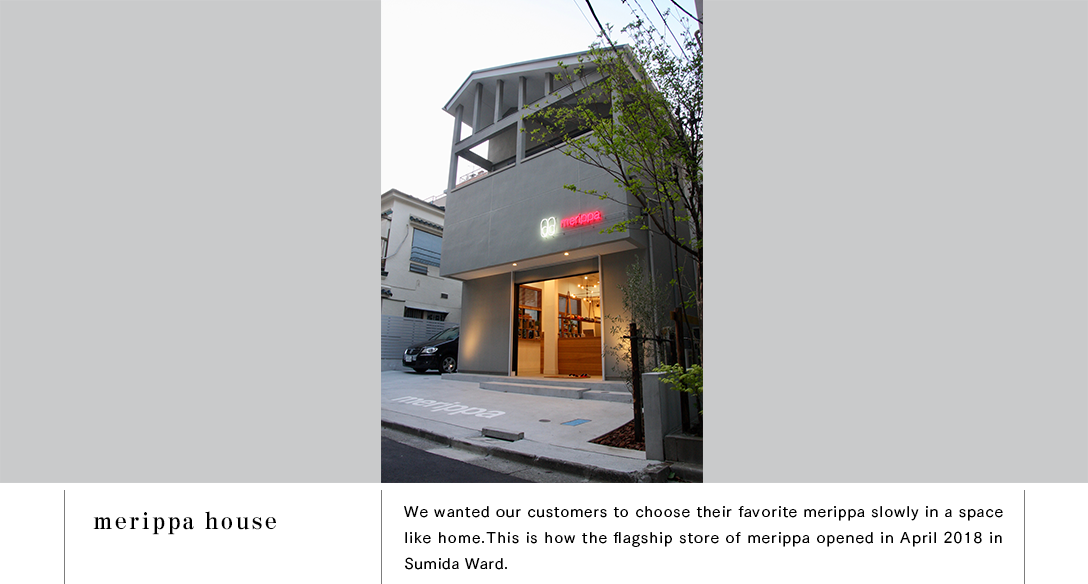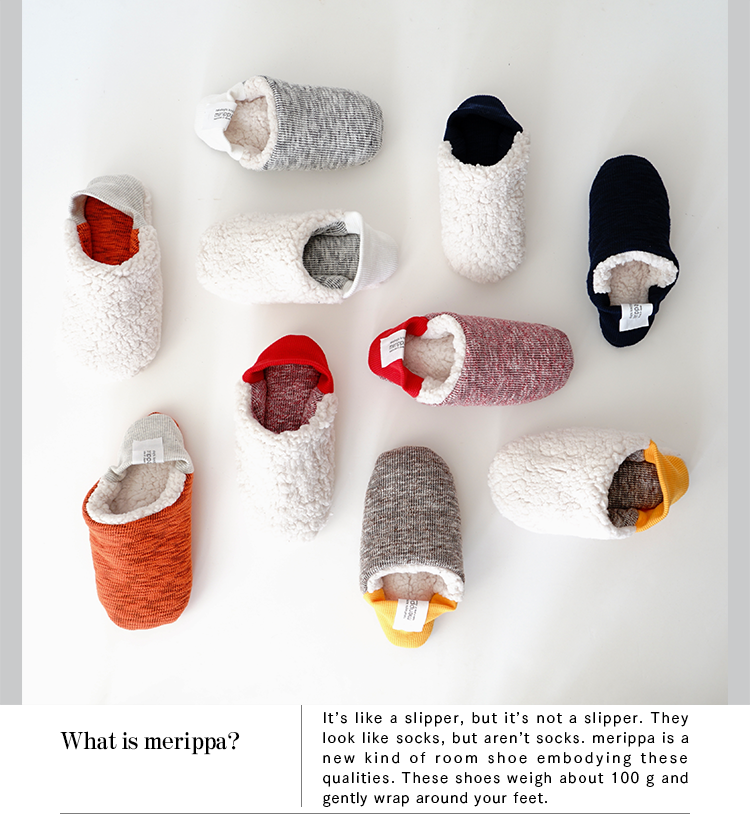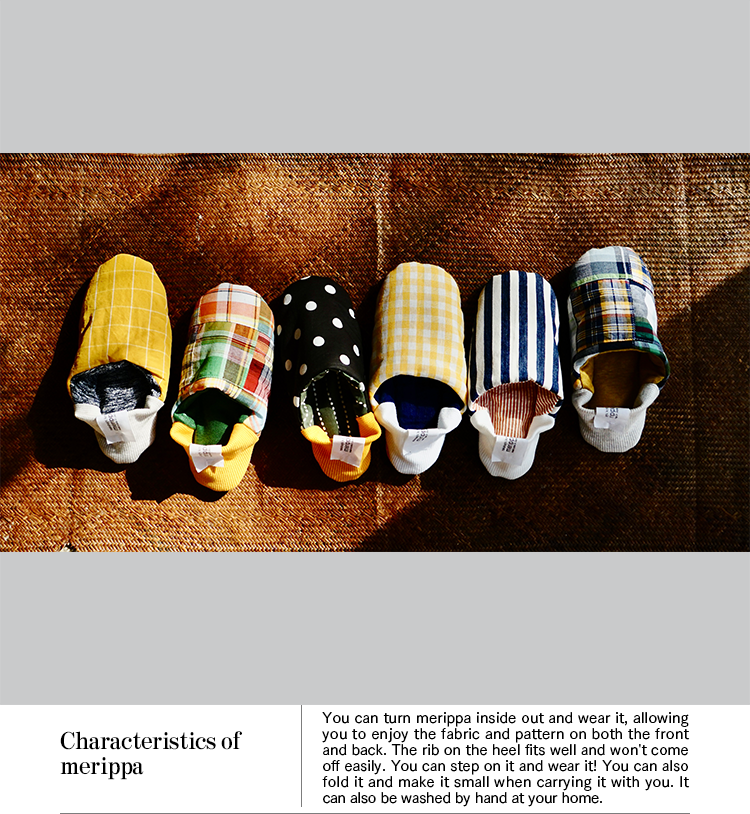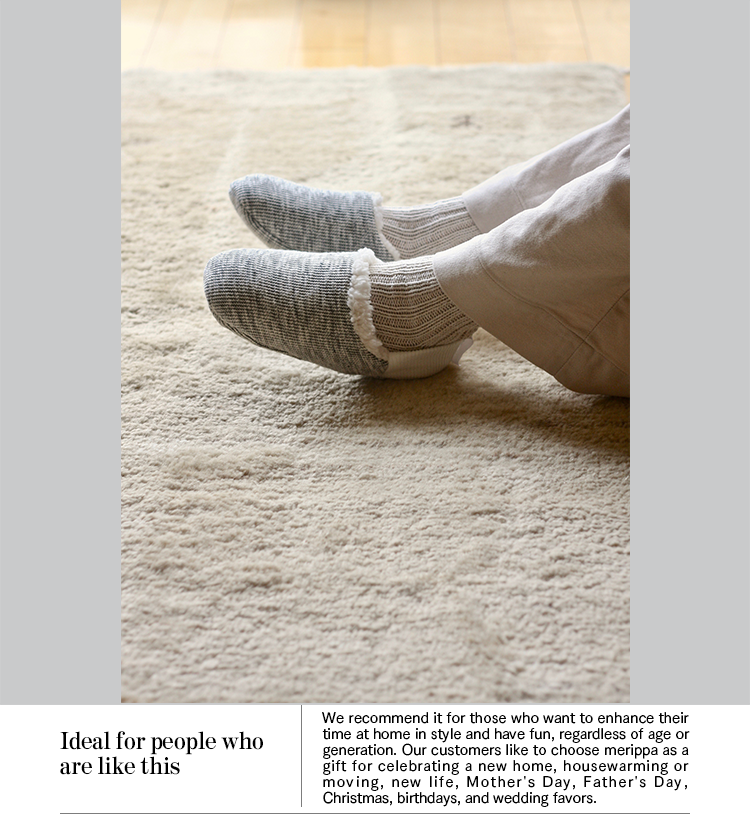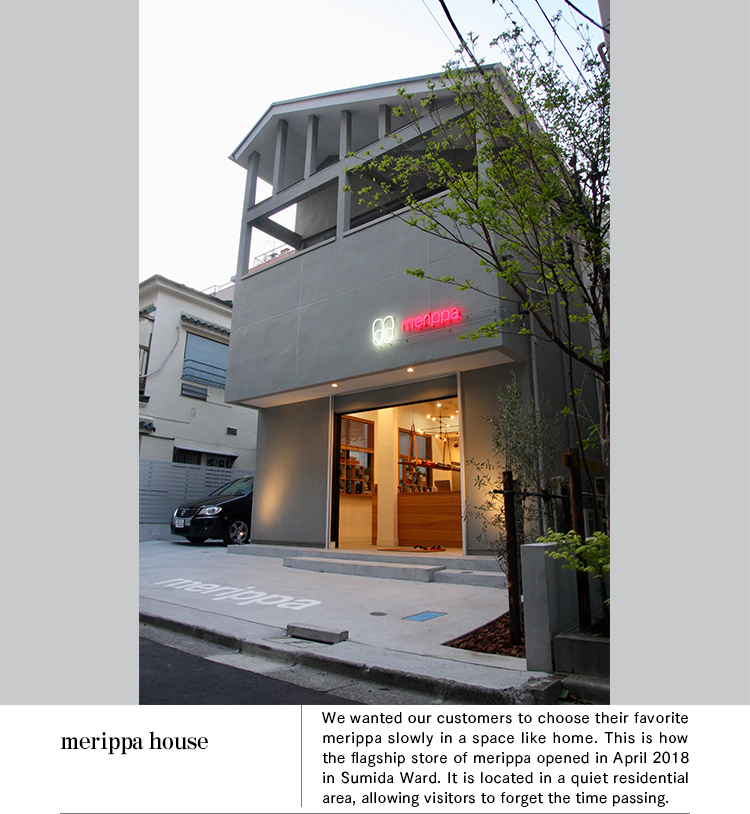 Nakahashi Knitting Co., Ltd.
Tomonori Nakahashi
A new kind of room shoe, "merippa," born with our technology
Since its founding in 1951, Nakahashi Knitting has been manufacturing knitwear, focusing on OEM as a local industry in Sumida Ward, Tokyo.
Seeing the crisis in the recent decline in domestic production, we wondered if we could make something special by using our technology with Japanese artisans. This is how Nakahashi Knitting created the unique room shoe.
"merippa" is the result of repeated improvements to create room shoes that are comfortable to wear.
The name merippa comes from the company name "meriyasu" (knitted) and "slipper."
It is essential not only to use a sewing machine but also to sew the final piece by hand to create merippa that allows our customers to turn it inside out and wear it.
We also use lots of padding to make it comfortable to wear.
Passion for "merippa" from Tokyo
We don't allow compromises, from the collection of materials to the combination, to deliver satisfactory products to our customers.
In search of a better combination, we often keep making samples until we are satisfied.
All of the production processes are done in Japan in-house, from fabric selection, design examination, and sample production to provide high-quality products.
The parts are subdivided, and each step is hand-sewn to make it comfortable and reversible.
The inner padding creates a fluffy feeling and comfort when you wear it.
Our artisans always sew around the circumference so that it doesn't slip when worn in the initial stages.
The artisans have also intentionally left out the stitches so that the toes can play comfortably.
The final blind seam is applied by hand without a sewing machine to allow our customers to turn it inside out and wear it.
The simple and functional design represents our artisans' effort and skill.
Contact
Founded

1955

Capital

10 million yen

Company Info

General production of cut & sew products
merippa planning, manufacturing, sales, online shop management
Nakahashi Knitting Co., Ltd. / Tomonori Nakahashi
〒130- 0014 2-14-3 Kamezawa, Sumida Ward, Tokyo
Phone : 03-3625-4505 FAX : 03-3625-4574  Mail : merippa@nakahashi.co.jp