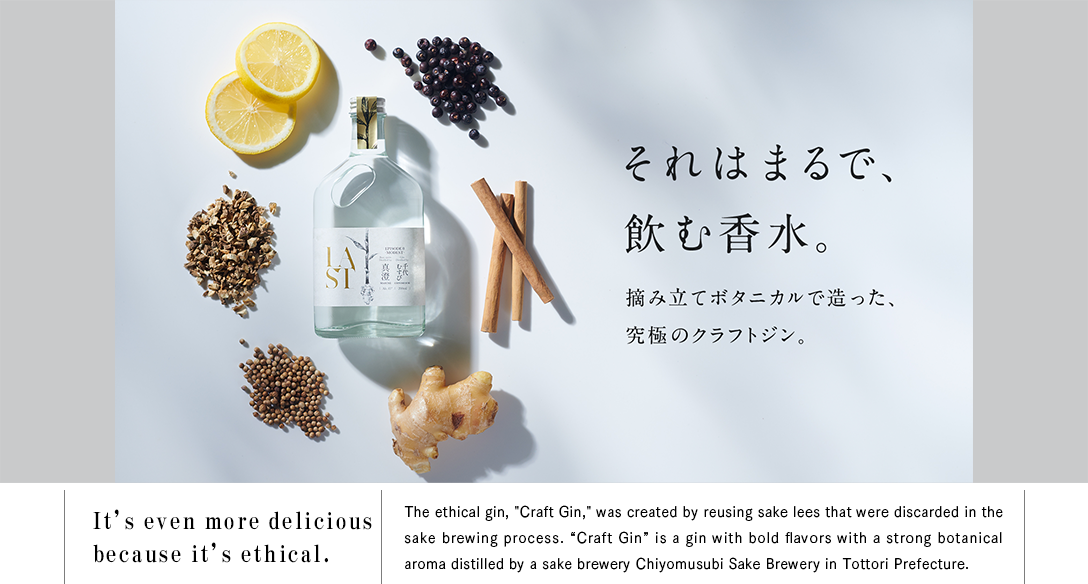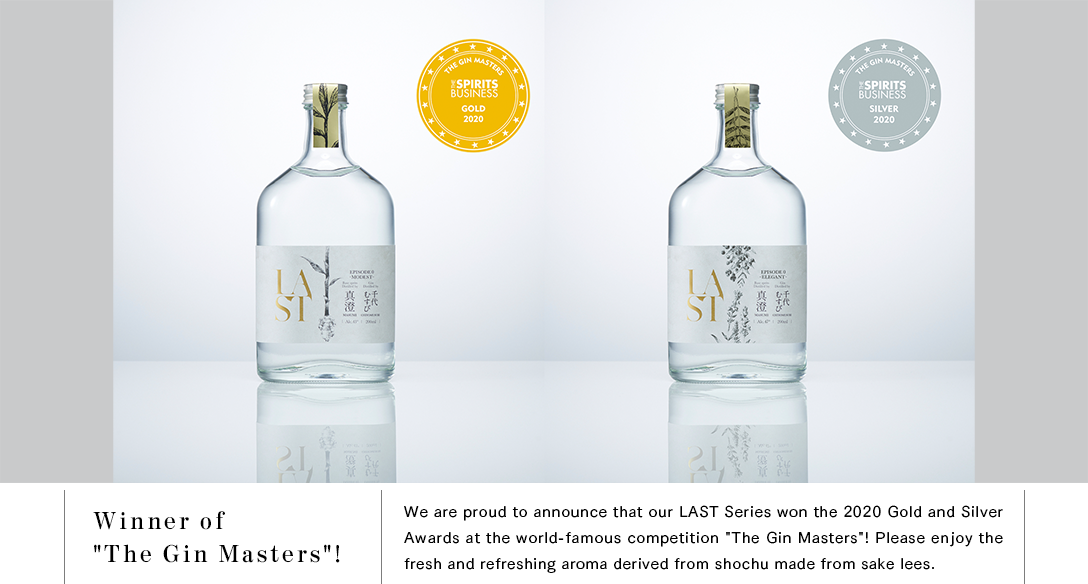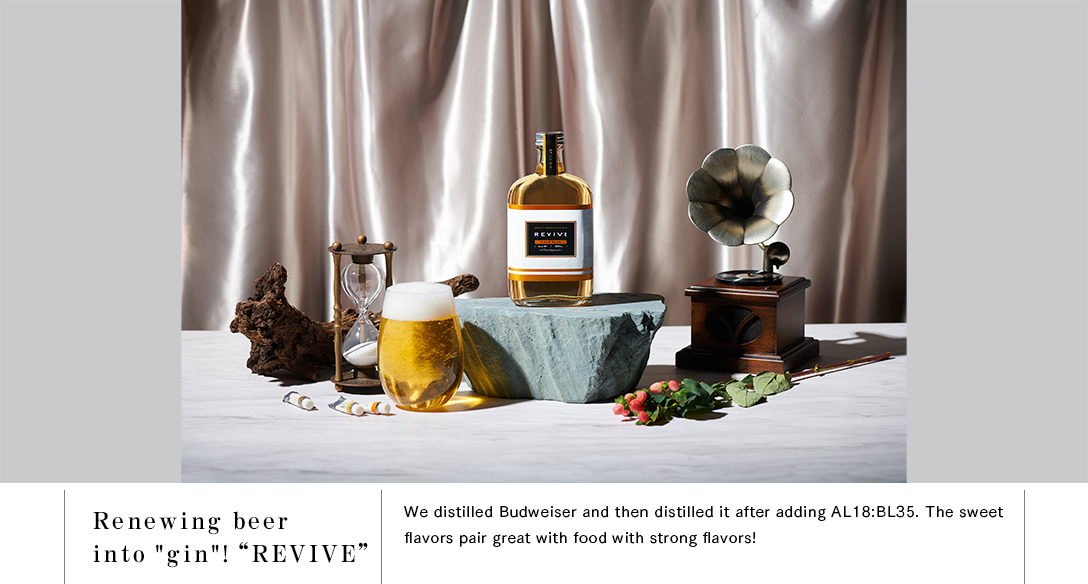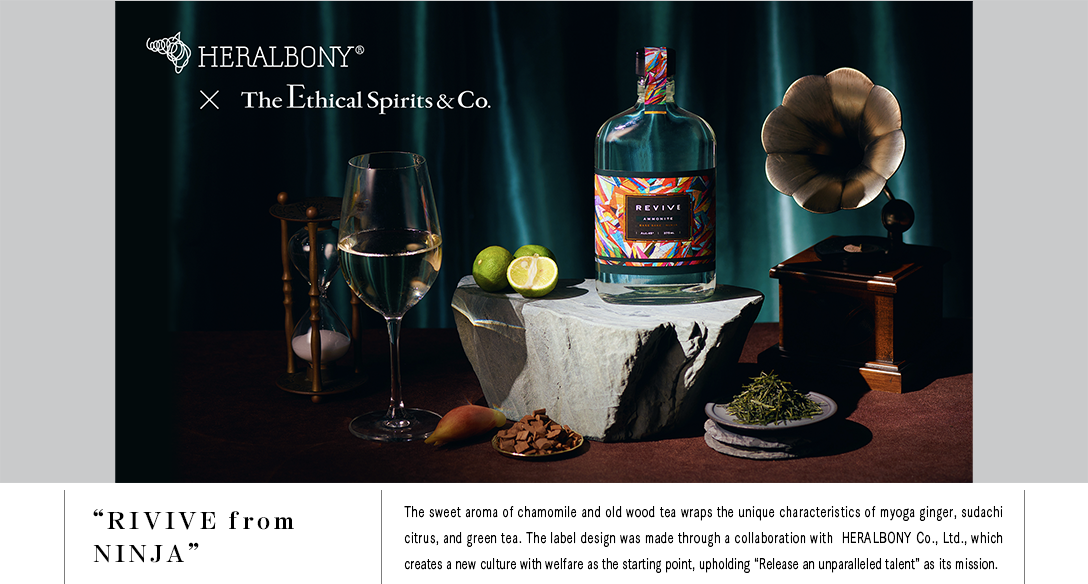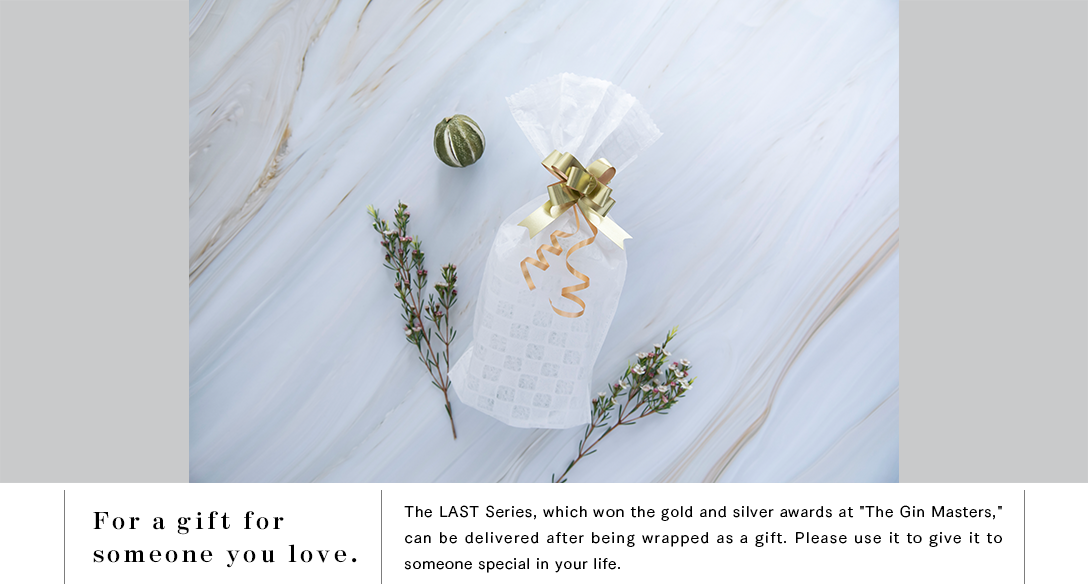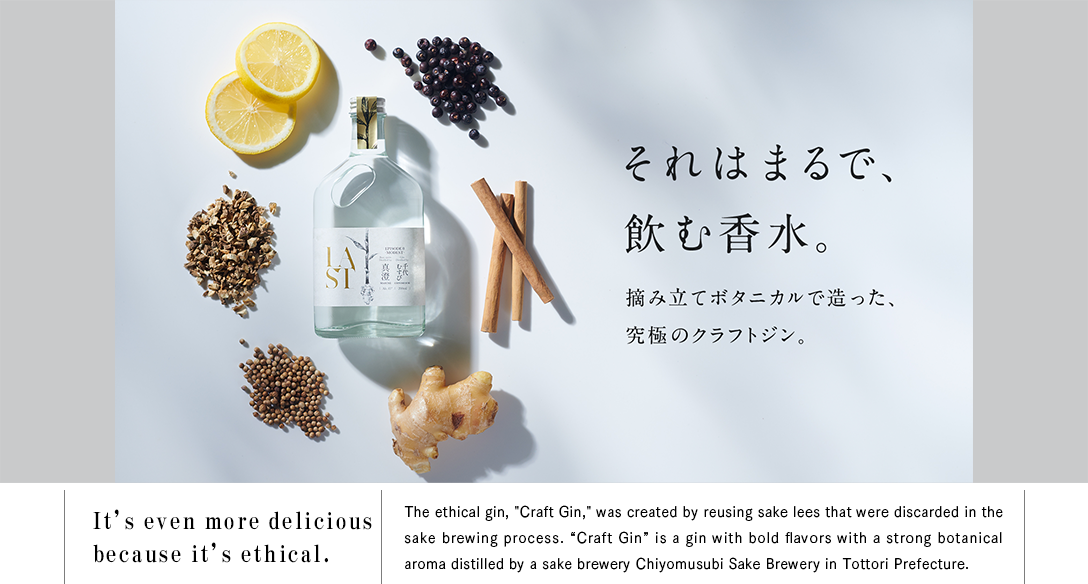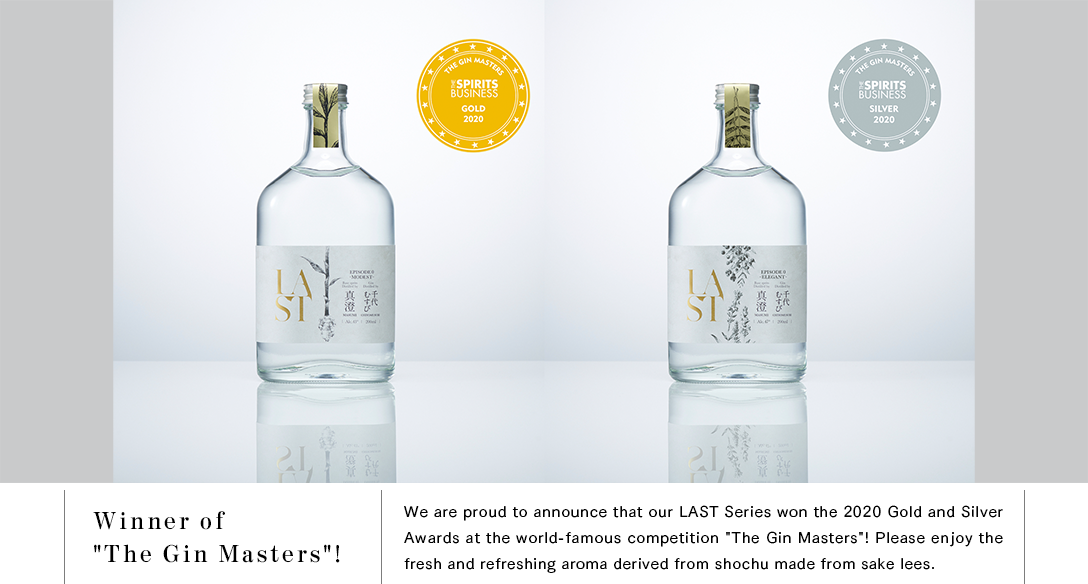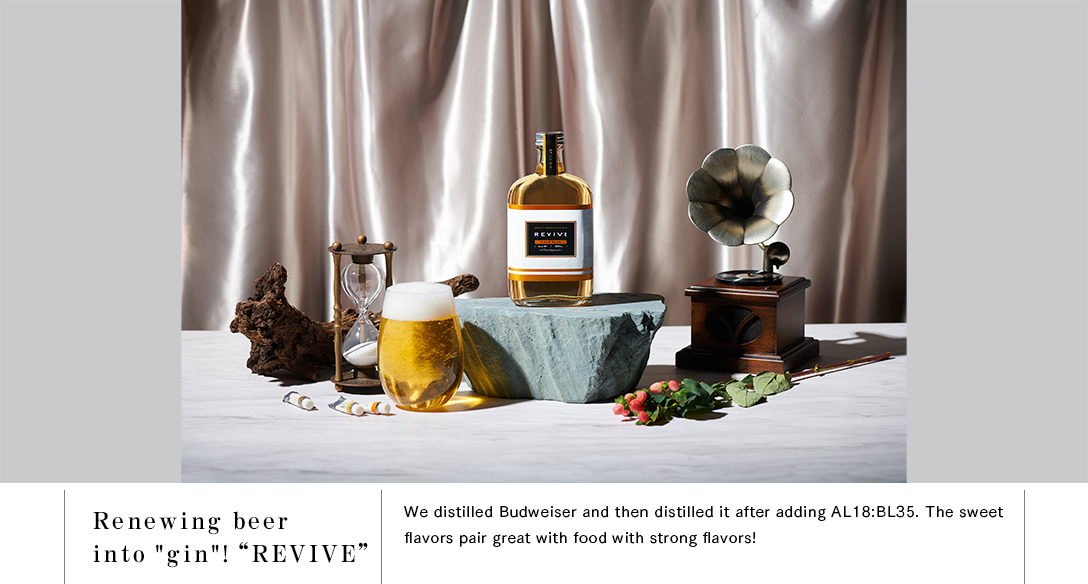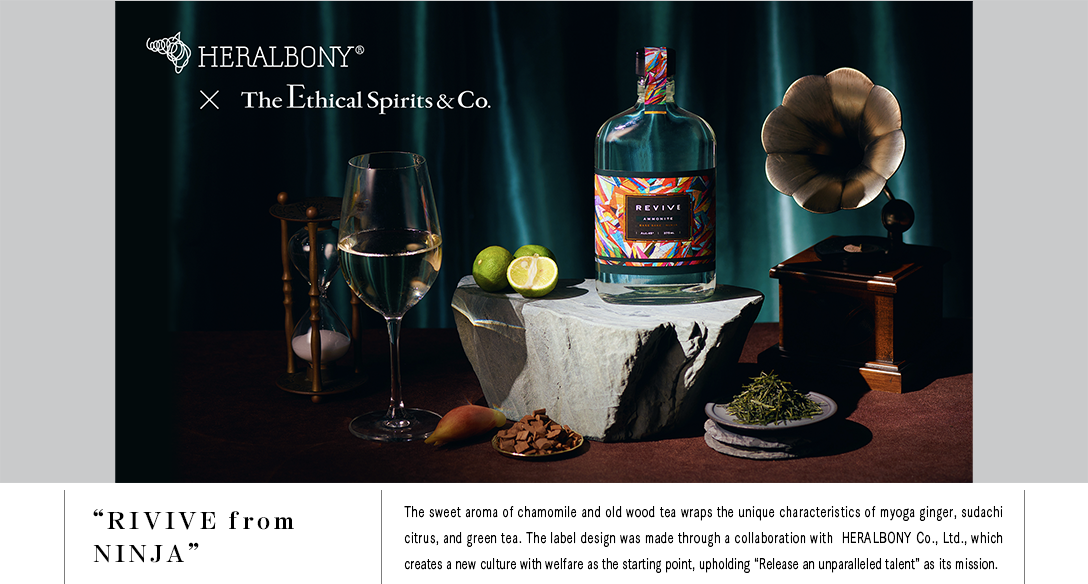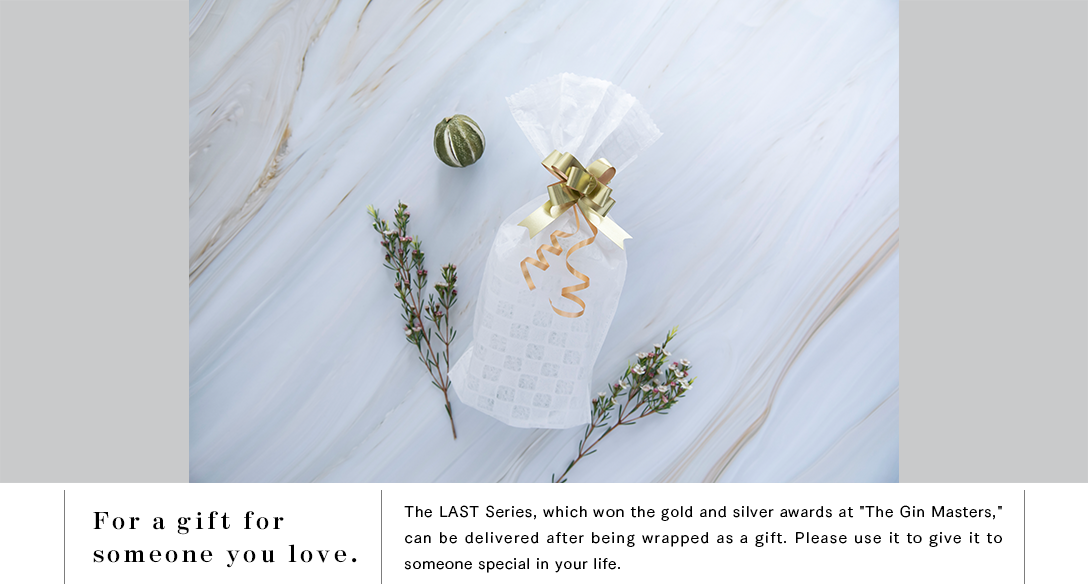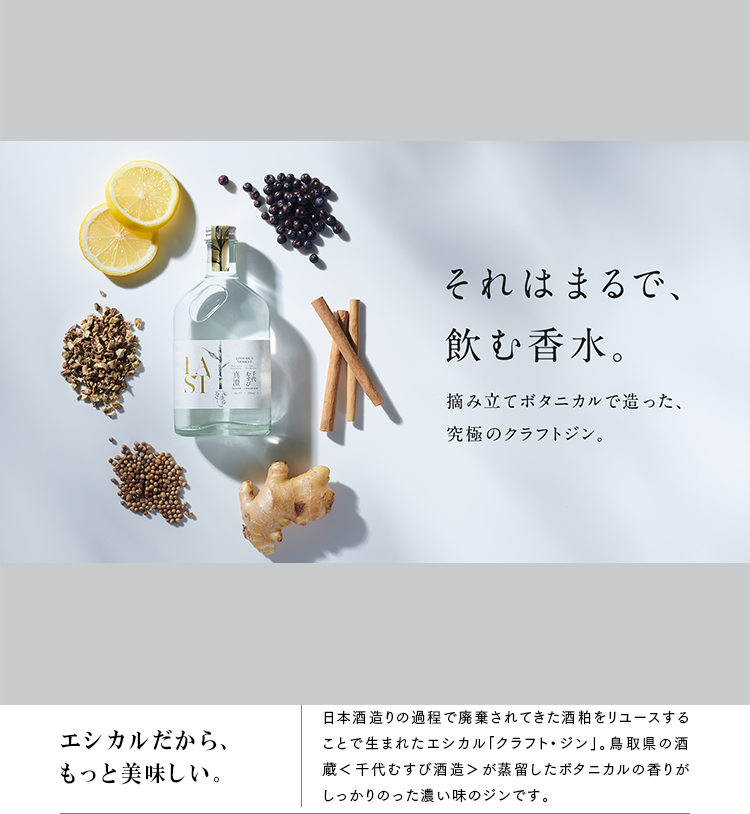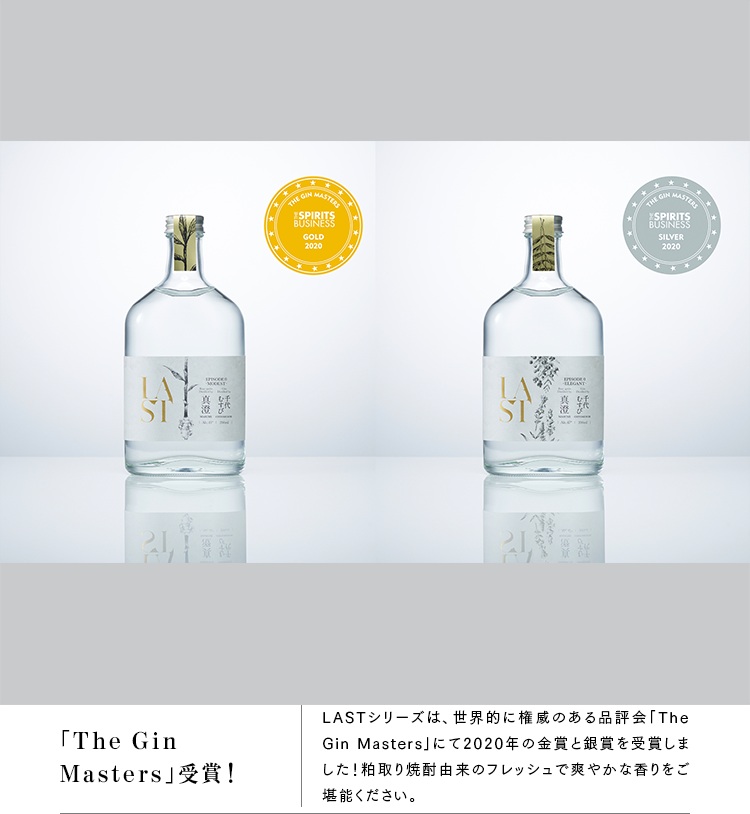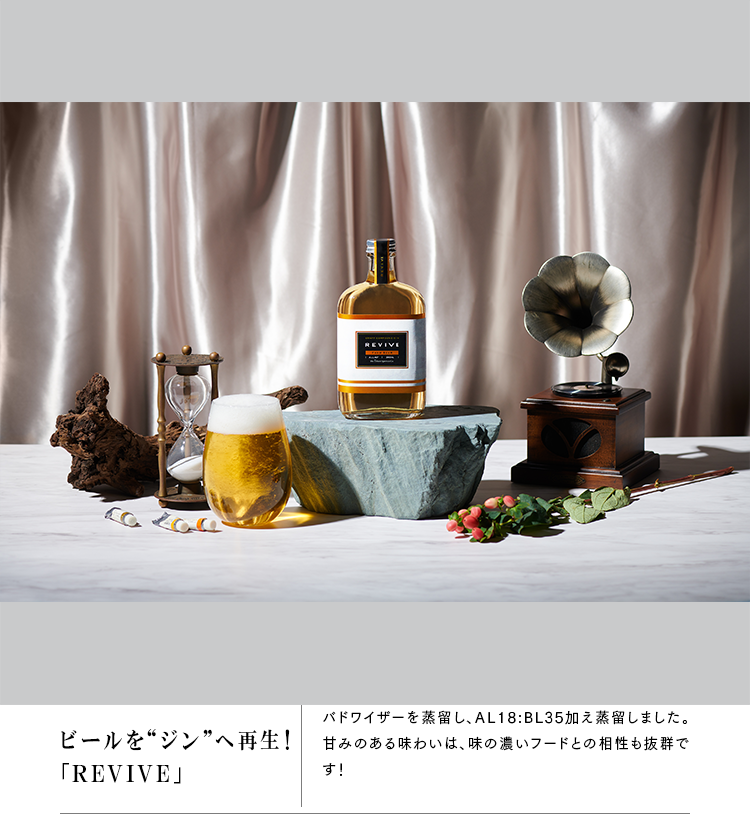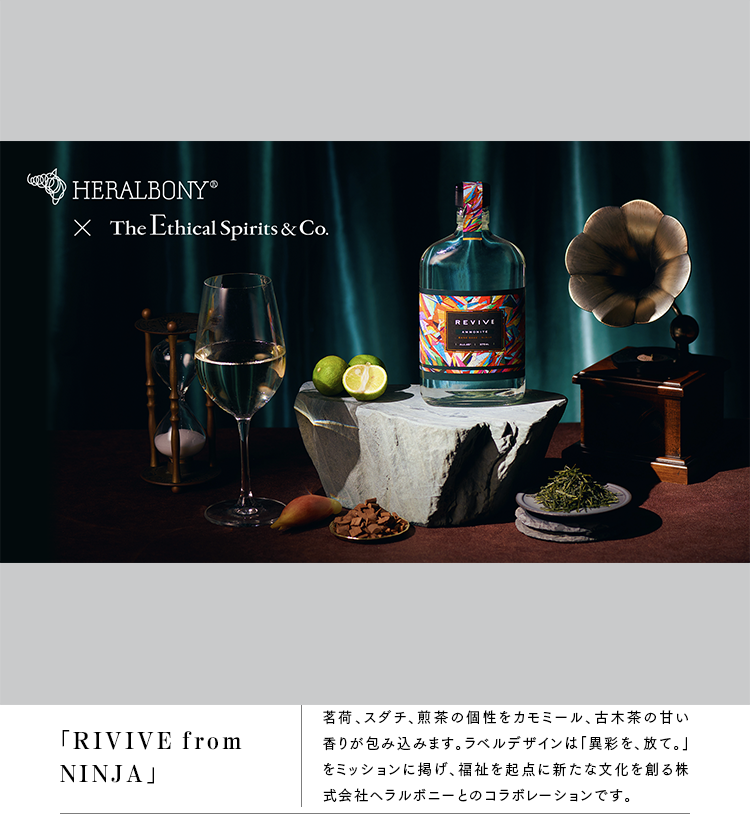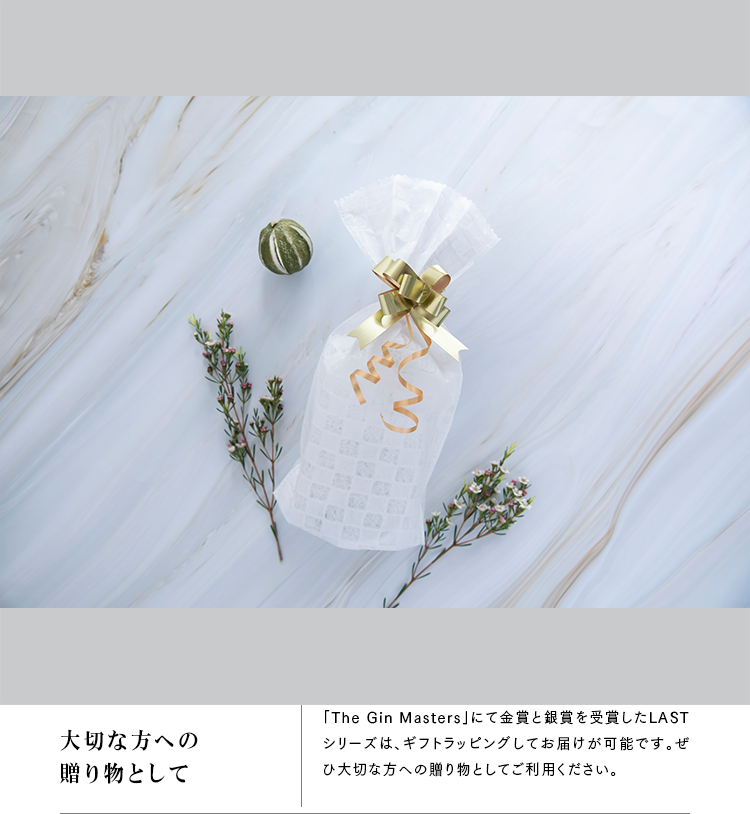 The Ethical Spirits & Co.
Chikara Onoda / Ayumu Yamaguchi
Distillery venture, "Ethical Spirits," aspiring to realize a circular economy
As a "distillation platform that realizes a circular economy," Ethical Spirits is a distillation venture company that distills sake lees and beer that are nearing the expiration date in the process of sake brewing to produce craft gin and whisky in a new era.
In March 2020, sake lees produced at the end of the sake production process were redistilled to produce and sell craft gin. From the profits, sake rice is provided to the sake lees provider's brewery. The sake is redistilled from these breweries. We have started the world's first circular "Ethical Gin Project."
We purchase sake lees, the by-products generated when sake brewers around Japan produce sake. We then reuse and distill the sake lees to produce gin and whisky. Based on the profits generated there, we purchase new rice from rice farmers who clear abandoned cultivated land. As a result, sake lees that seemed to have lost their place to thrive are indirectly reborn as new rice. Sake is made using the new rice. We then distill the lees to brew gin. Our goal is that the number of abandoned cultivated land will eventually decrease, gradually restoring the abundant nature of Japan.
The theme of the first ethical gin, "LAST," is "Drinkable perfume." It is a flavored gin that realizes the ultimate aroma. The world's first distillery specializing in ethical production is scheduled to open in Kuramae, Tokyo, in 2021. We will continue to contribute to a circular society and aim to become a world-leading sustainable spirits brand.
So you can experience, "It's even more delicious because it's ethical."
When you hear the word "ethical," you may have the impression that "Although it might be good for the environment, it may not taste good." However, we, "Ethical Spirits," have produced high-quality gin that can be called a "Drinkable perfume" by thoroughly focusing on the taste.
The "LAST" Series is a craft gin made by distilling botanicals in base spirits. It is the winner of the 2020 Gold and Silver Awards at the world-renowned show "The Gin Masters." In a typical distillery, base spirits are purchased from a specialist, while botanical distilling and redistillation are performed in-house. In direct contrast, Ethical Spirits' gin begins with making the base spirits ourselves from sake lees. As a result, the base spirit itself contains a fruity aroma derived from the original sake lees, with a diverse and large amount of botanicals added to it. We will start pursuing special qualities in some botanicals, such as using freshly picked ingredients planted on the terrace and rooftop of the distillery currently under construction.
The craft gin brewed this way is so fragrant that you can clearly smell its aroma even when making a split with it. We will continue to strive every day so more people can experience, "It's even more delicious because it's ethical."
The world's first regenerative distillery tour will be held soon!
Ethical Spirits is currently constructing the world's first regenerative in-house distillery, "Tokyo Riverside Distillery," specializing in ethical production and consumption in Kuramae, Tokyo. We will launch its operation soon! The achievement rate exceeded 330% in crowdfunding. We successfully received the support of over 10 million yen. Using this place as a base, we will collaborate with various sake breweries and beer breweries to produce distilled liquor using various unused raw ingredients.
We are planning to hold a tour, matching the time of the distillery's completion. We believe that it will be a wonderful opportunity to deepen your understanding of the distillation platform by seeing the manufacturing site with your own eyes! Details will be announced on our website as we have updates.
Contact
Founded

2020

Capital

32.5 million yen

Company Info

Manufacture and sales of circulating craft gin whisky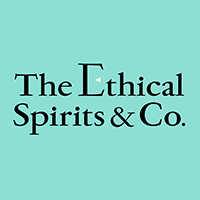 The Ethical Spirits & Co. / Chikara Onoda / Ayumu Yamaguchi
111-0051 3-9-3 Kuramae, Taito Ward, Tokyo
Phone : 03-6427-0009 FAX : 03-6427-0009  Mail : contact@ethicalspirits.jp