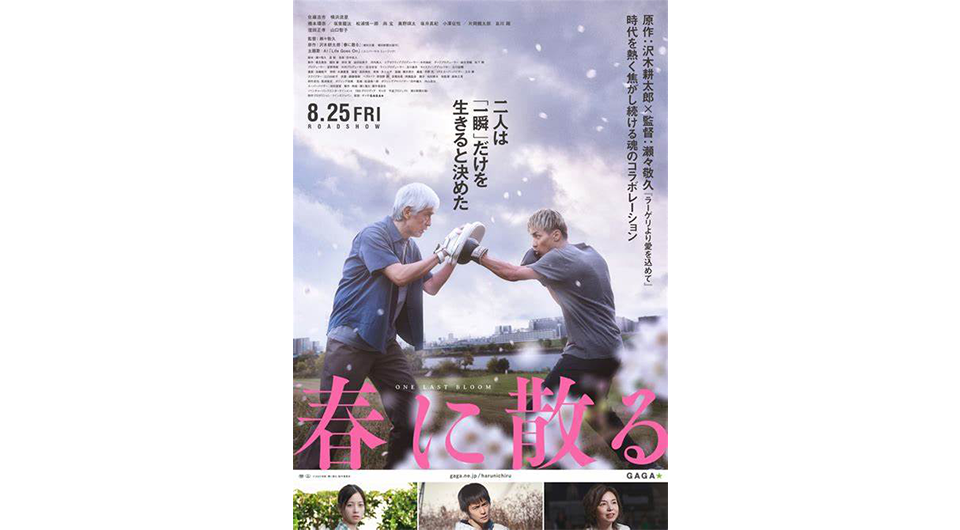 KANE100 TEXTILE INDUSTRY Co., Ltd. News from
We created and provided costumes for the film, "One Last Bloom"!
Our company produces "MADE IN TOKYO" apparel items. One of the brand names is "DG TOKYO."
Our items were adopted for the buzz-worthy film, "Haru ni Chiru" (English title: "One Last Bloom"), which will be released nationwide from August 25th.
We also provided decorative items for the film.
Our representative Yamamoto (Kazu Manhattan Yamamoto) will also appear in the movie.
The original work of the author, Kotaro Sawaki, known for his late-night limited express series, was made into a movie by director Takahisa Seze, whose works include "64 (Rokuyon)" and "Fragments of the Last Will." Koichi Sato and Ryusei Yokohama will be playing the leading roles.
The impressive cast includes Kanna Hashimoto, Tomoko Yamaguchi, Tsurutaro Kataoka, Sho Aikawa, and Masataka Kubota.
AI, a singer-songwriter, will be singing the theme song. Yamamoto is mentioned in the credits as one of the cast.
The brand logo is on the costume, and the company name is credited.
Film "One Last Bloom" Official website:
https://gaga.ne.jp/harunichiru/
DG Tokyo website:
https://dgtokyo/jp/