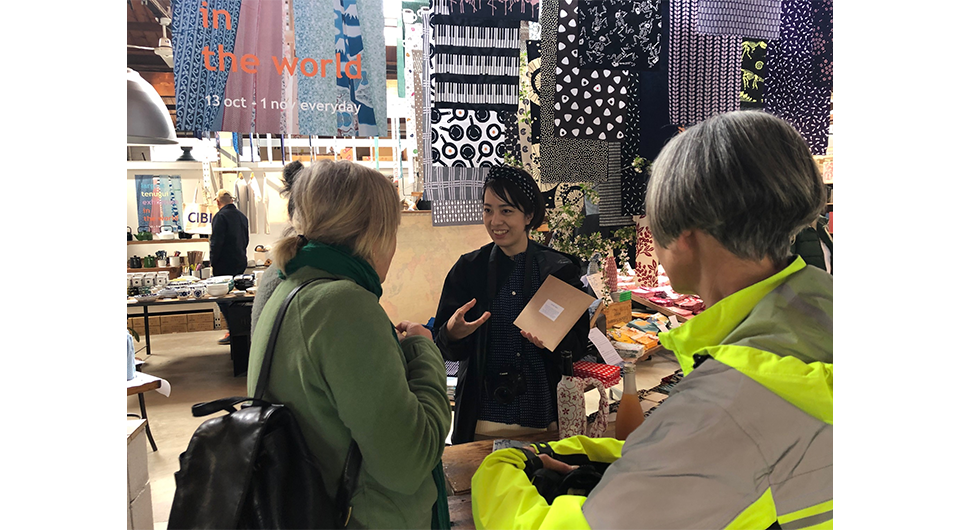 News from KAMAWANU Co., Ltd.: Tenugui 200 Scenery Exhibition (Melbourne, Australia)
200 patterns of hung tenugui were installed on the store's ceiling (600㎡) from 10/13 to 11/1 for 20 days at CIBI, a cafe & concept store in Melbourne, Australia.
KAMAWANU held an opening talk session, an in-house workshop (how to wear or wrap a tenugui), and a collaborative workshop with a local beekeeper (bee's wrap made by soaking beeswax into a tenugui).
We received great reviews, as about 6,700 people visited the event. CIBI also decided to continue to sell our tenugui!