Tomita Dyed Crafts Co., Ltd.
Representative Director Mr. Atsushi Tomita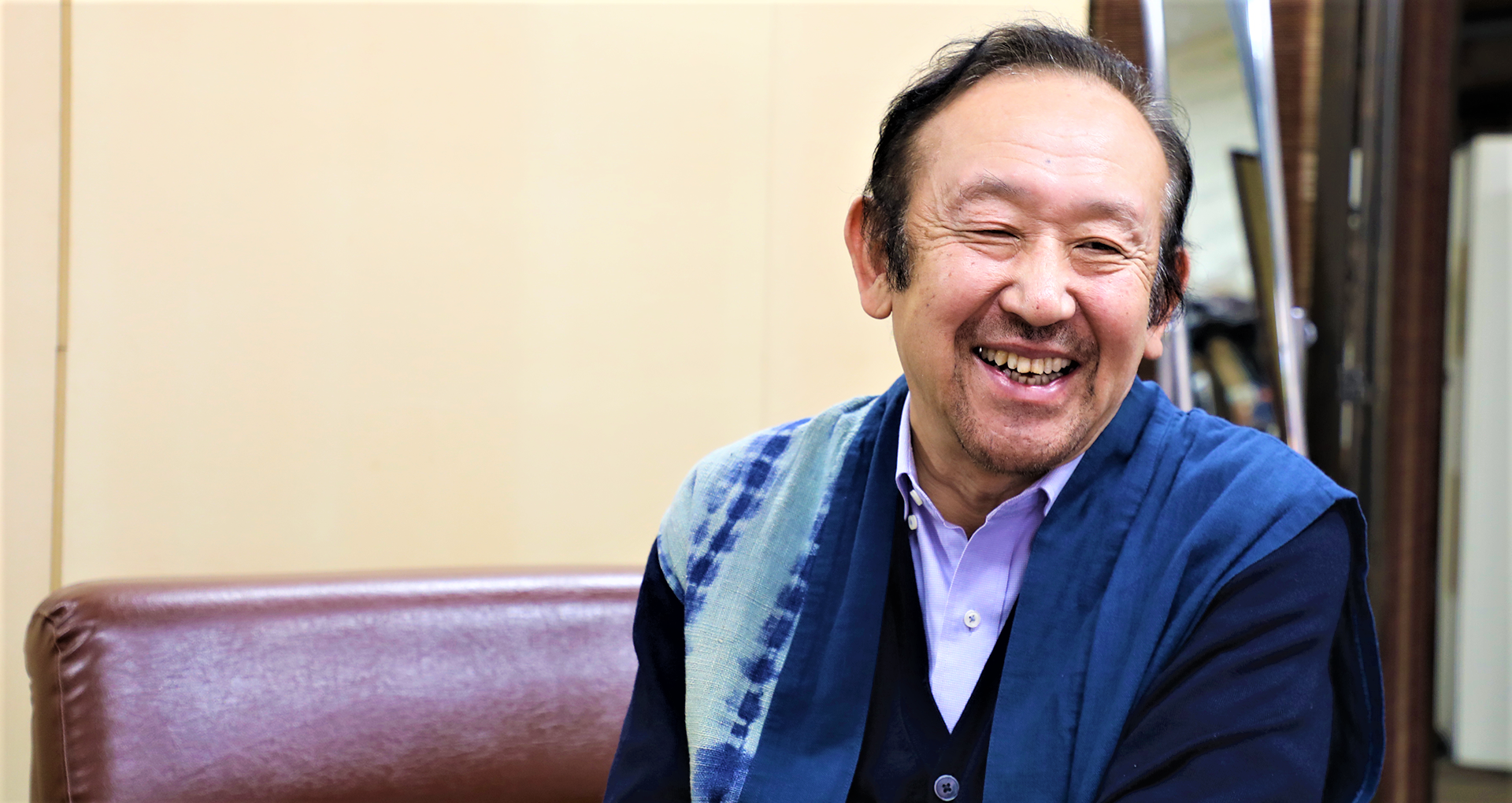 Making the company's brand recognized in the world!
Applying for the Buy TOKYO Promotion Project to open a store in Paris
 Tomita Dyed Crafts has operated a dyeing studio of Edo Cloth Dyeing and Edo Patterned Cloth. Mr. Atsushi Tomita, the current president and 5th generation successor worked at a female clothing maker for about seven years after graduating from college. Utilizing the knowledge and experience acquired in 2012, he launched "SARAKICHI," a fashion accessory brand.
 From the start of "SARAKICHI," the brand has been committed to the goal of "quality comparable to the haute couture of Paris." "SARAKICHI" has participated in collections overseas, and Mr. Tomita has built the brand with the global market in mind. In 2018, the dream of opening a store in the "City of Flowers, Paris," started to become a reality.
"Fashion spreads from Paris. Chinese line up for the haute couture in Paris today. Countries that were once French territory like Vietnam also are familiar and admire it. Even people in Dubai will trust you more if you have a store in Paris, rather than in Dubai. If you can establish a brand in Paris, you can expand the market to the world."

Local senses are crucial to success overseas.
The advice of my adviser I met through the hands-on support became a guide
 The average age of Tomita Dyed Crafts is about 30 years old. There are many young staff who say that "I want to create something I like." Even when they were going to open a store in Paris, they laughed and agreed, saying that "Here we go again. The president has started something." Although the staff was motivated, expanding overseas requires funding. Even after opening the store, there will be expenses for local personnel. This was how the expenditure subsidies from Buy TOKYO Promotion Project helped Tomita Dyed Crafts.
 The hands-on support offered various partnerships to Mr. Tomita, including local sales support, and research by expatriates and trading companies from multiple countries. Mr. Tomita says that a French advisor he was introduced was especially helpful, as "His advice became a guide to how we should sell our products."

"He was a male advisor who had worked at a Japanese apparel company. His Japanese wife was very knowledgeable about kimono. He pointed out different things in detail, including the layout of the store. It helped me see a new perspective. We would not have known the real senses people of Paris have without him. Even if our products are great, that alone would not have been enough to sell it."
"The eight-hour time difference also created a problem of how we should closely communicate with each other." Even when they were facing the problem, the advisor always knew the situation about the store. This was also very encouraging to Mr. Tomita.
How can the brand value be communicated in a country with a different culture?
Assistance through hands-on support was helpful even during the dyeing experience event
 They were selected for the Buy TOKYO Promotion Project in August 2018. A store opened near the Palais-Royal in March 2019, and a reception party was held in April. They also held several events, and 2019 was a busy year for SRAKICHI Paris Store.
"Many people in Paris could enjoy experiencing Edo Cloth Dyeing at the events. I wanted them to know that unlike prints, artisans had dyed each fabric with time and care.
 His advisor was, of course, present at the event. The hands-on support also had local people participate as monitors and gathered their honest opinions.
"I believe it is crucial to show people our techniques up close to help the brand blend in a country without the kimono culture."
From "kimono representing Tokyo" to "dyed products representing Tokyo"
 It had been nine months since the Paris Store had opened when we interviewed Mr. Tomita. He is now creating a brochure, in addition to the brand website that has already been completed to help people know that it is a brand that has "A store in Paris." Mr. Tomita laughed, sharing that "There is still a long way to go." When asked about the future vision, he shared that
"Establishing a position in the EU region is the first goal. I want to go one step further so that the brand can be firmly established. After that, I have the plan to create hijab Muslim women can wear over their hands and sell it in Jakarta in Indonesia.
 Kimono from Tomita Dyed Crafts has been known for generations as "kimono representing Tokyo." Mr. Tomita proudly shared that "It is too bad that the demand is decreasing. However, we have always created the latest trends." Even when the time changes and Tomita Dyed Crafts now sells fashion accessories in addition to kimono, it maintains the same spirit.
"Other companies cannot quickly start creating accessories instead of kimono and expand overseas. However, there needs to be a leader that leads the industry. If we do not train artisans who can aspire to rise to the top, the entire industry will collapse. My desire is to show people that 'You can continue your work if you do these things,' making this everyone's hope, even when the kimono market is shrinking."