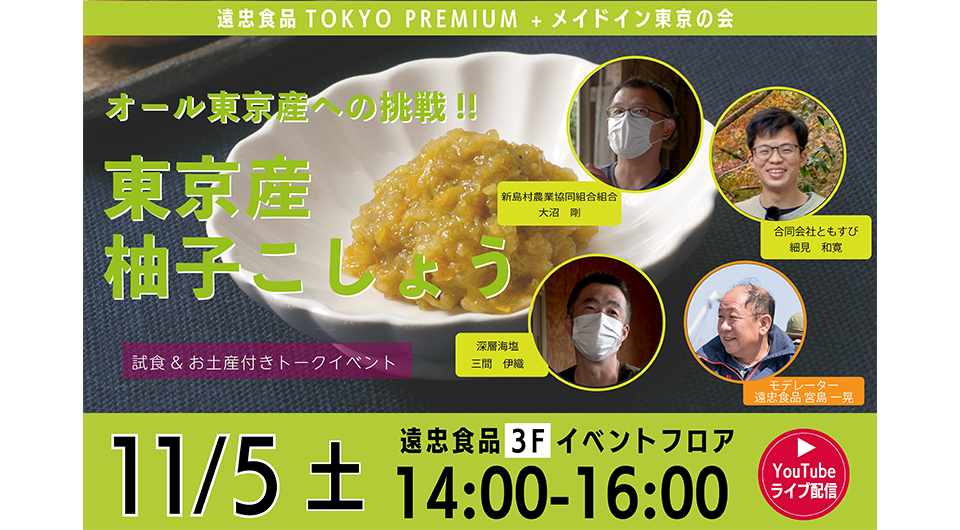 News from Enchu Food: "Yuzu pepper from Tokyo" talk show
The talk show will be focusing on "yuzu pepper from Tokyo." The ingredients of our yuzu pepper are all produced in Tokyo. The talk show will invite the producers of the ingredients to the venue and will dive into the deep world of the ingredients.
You can watch it live from the official YouTube channel of Enchu Food on the day of the event.
https://youtu.be/JK8Z120UMeA
Enchu Food is working with the desire to "create delicious products together with the production area."
We visit the production area in person and learn about the atmosphere of the production area and the ingenuity and hardships of the producers. We aspire to share that feeling with our customers to build a mutually supportive relationship.
We create products that utilize the flavors of the ingredients and hold events to share them to achieve this goal.