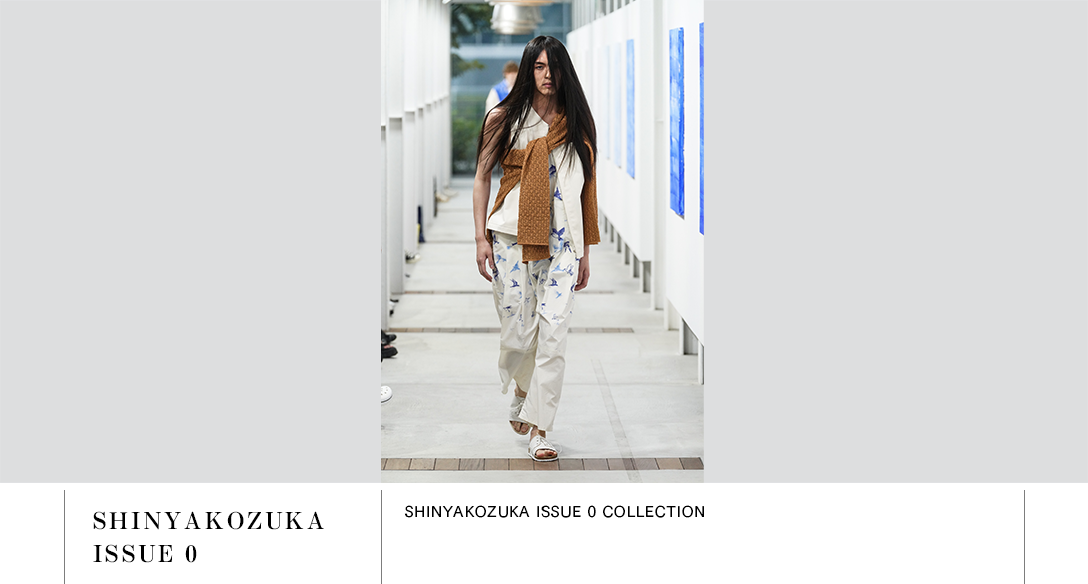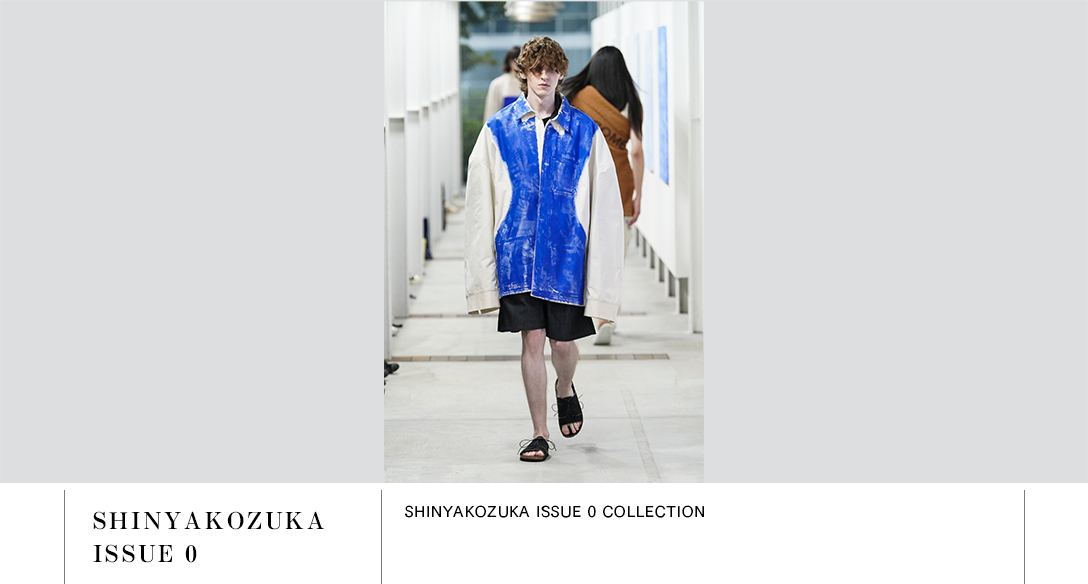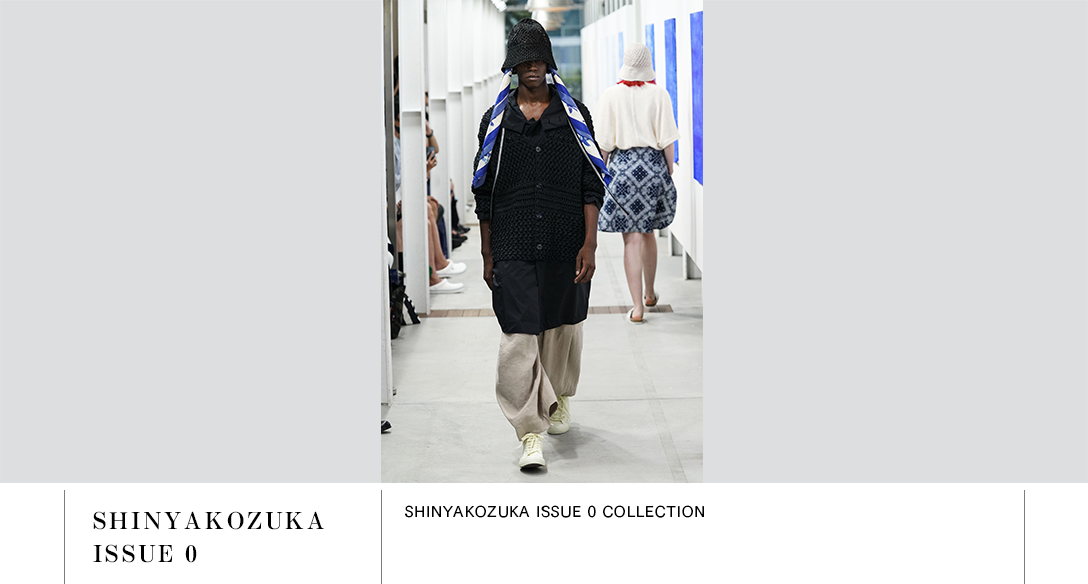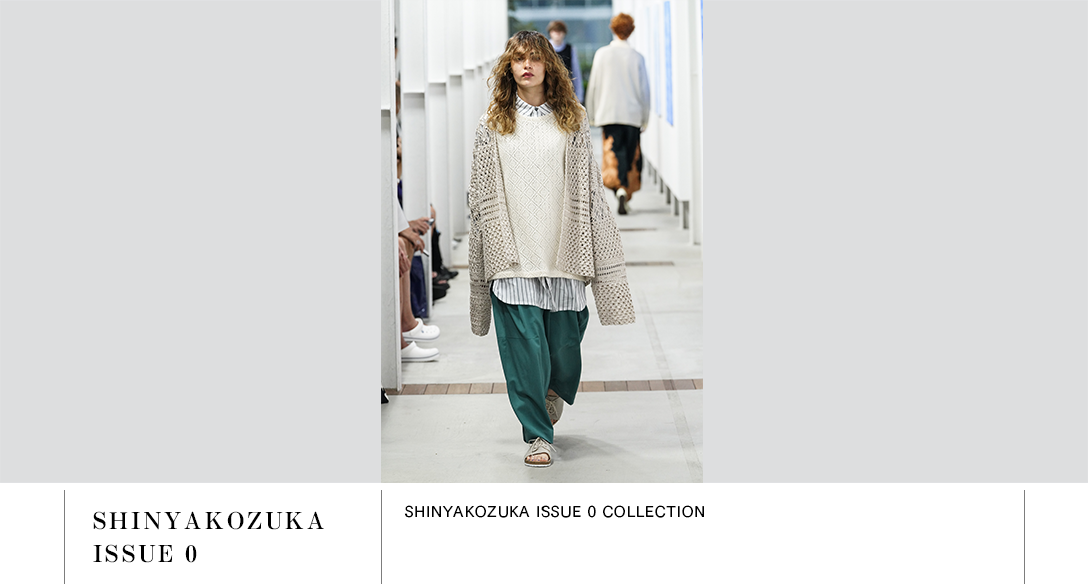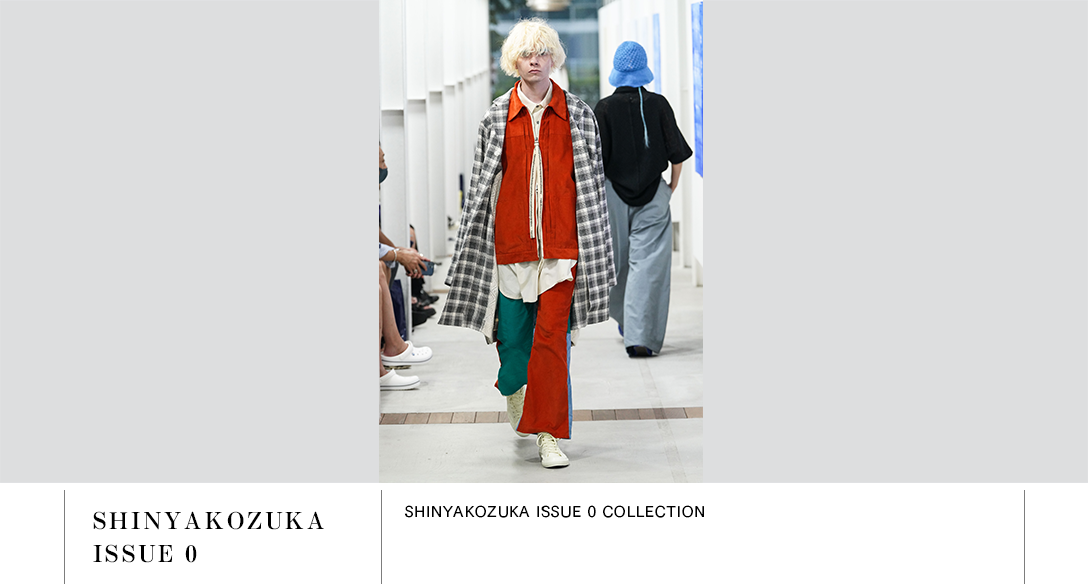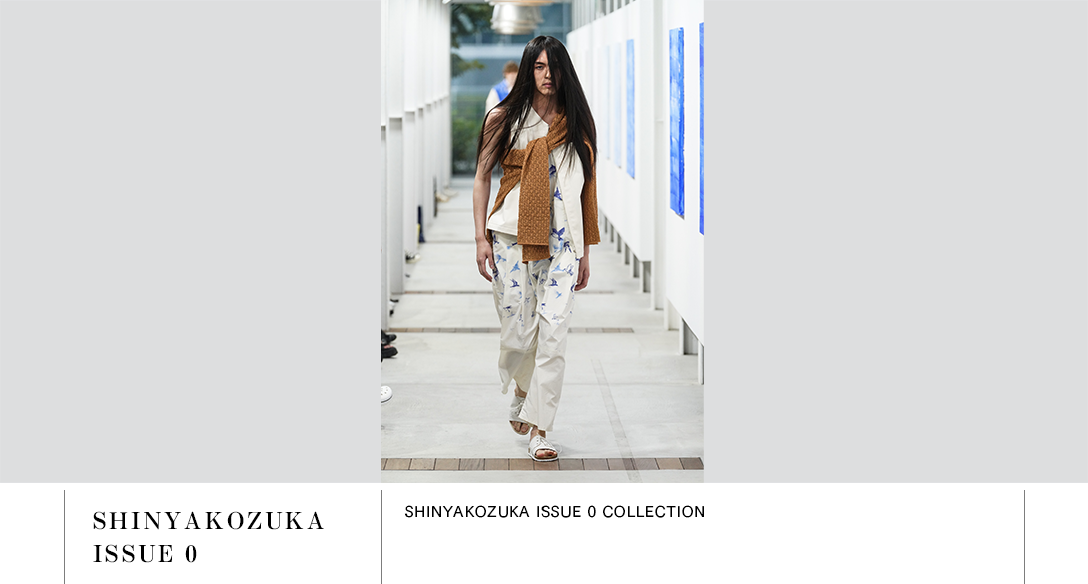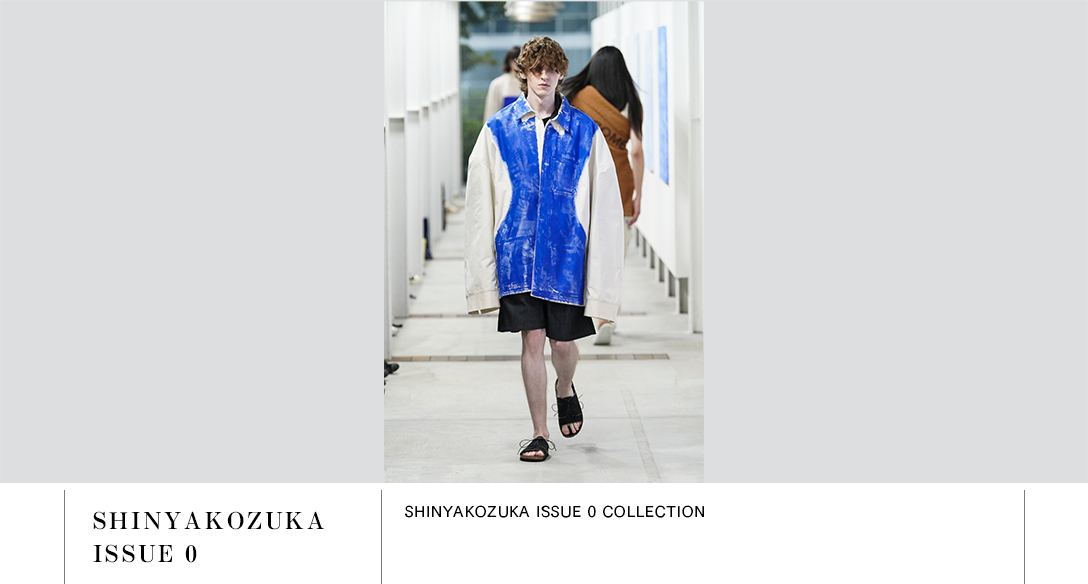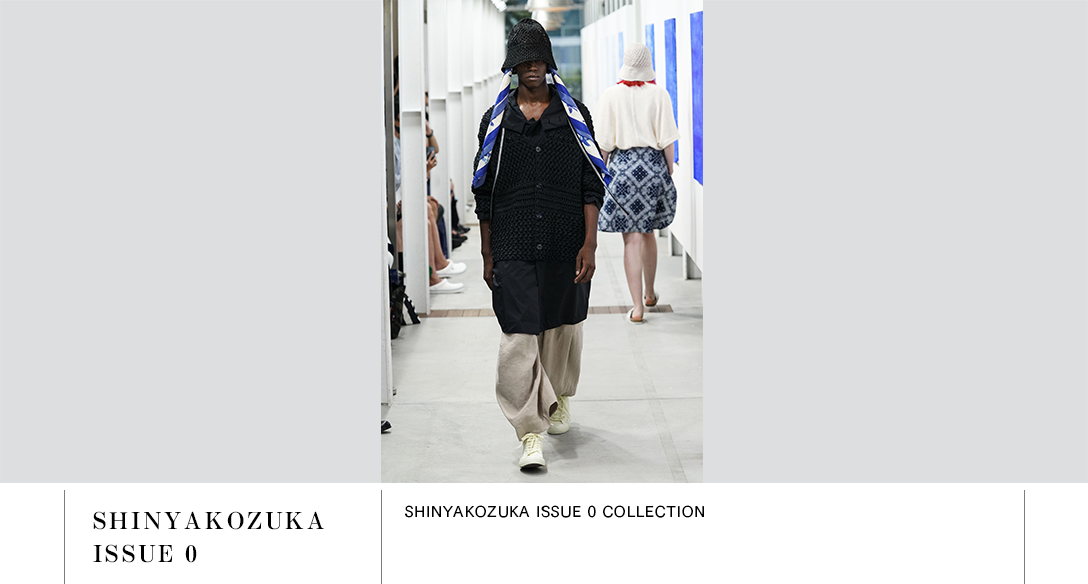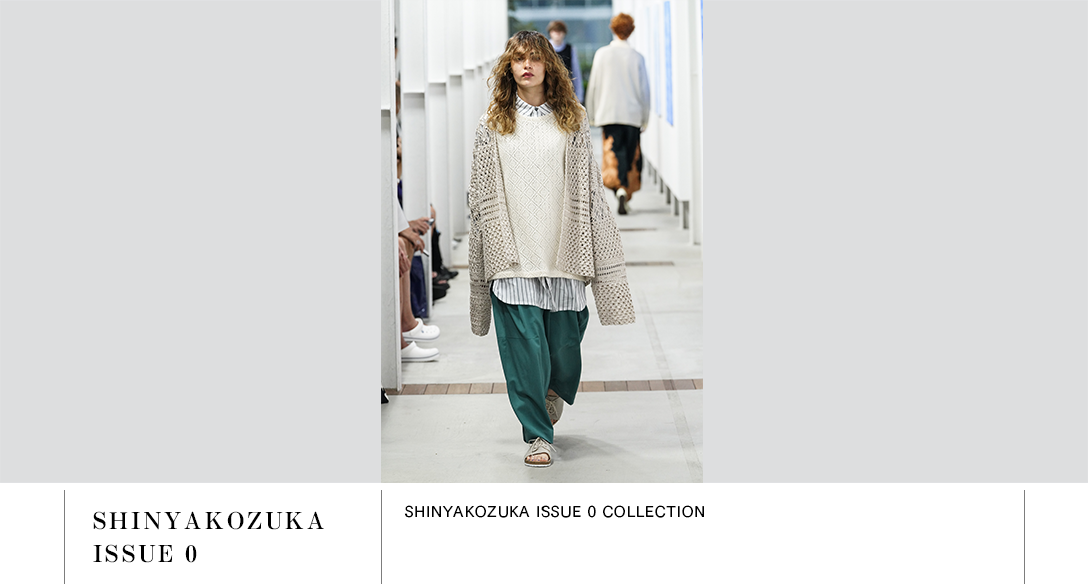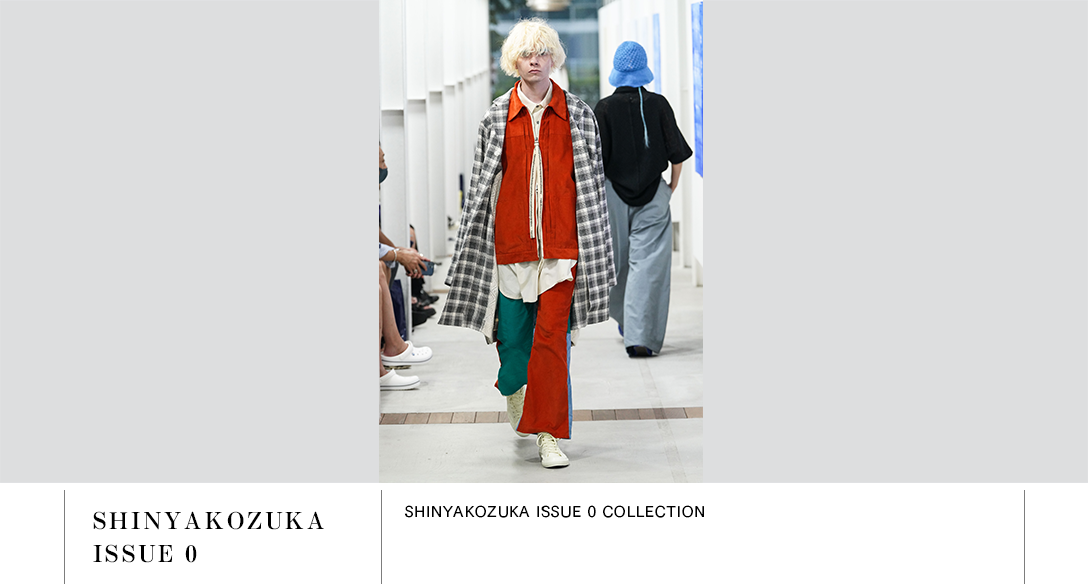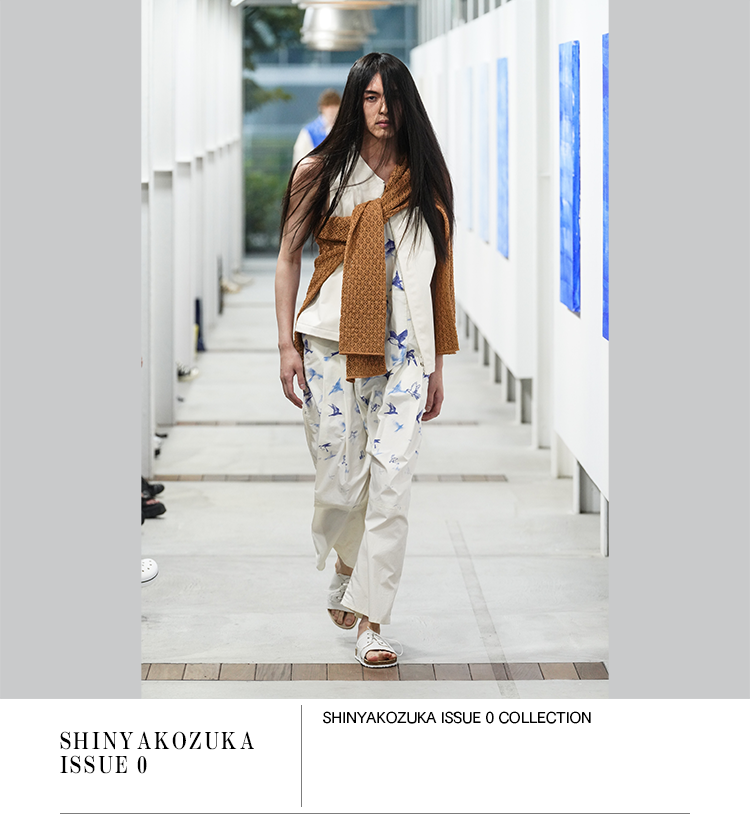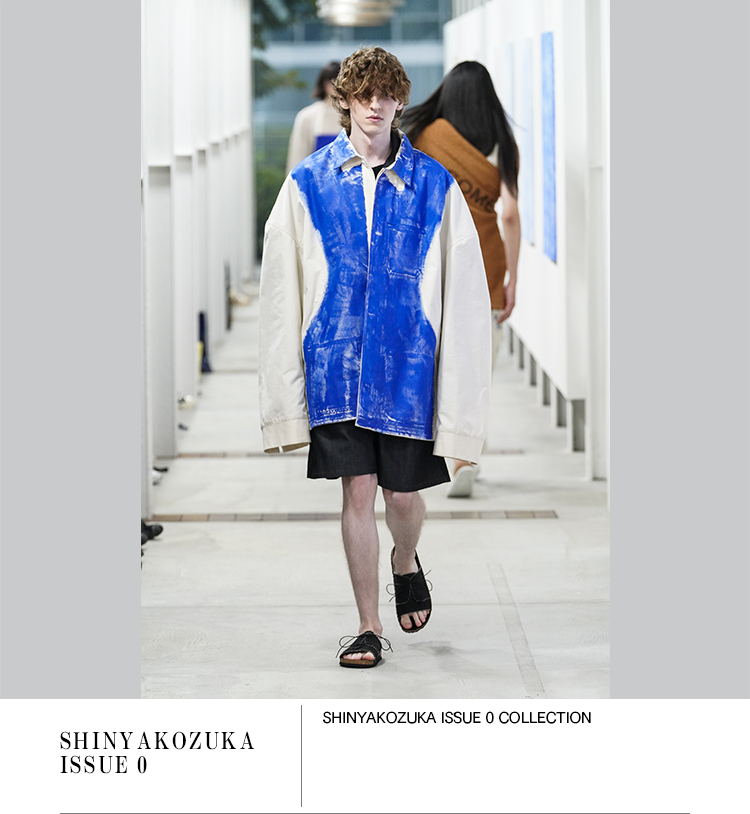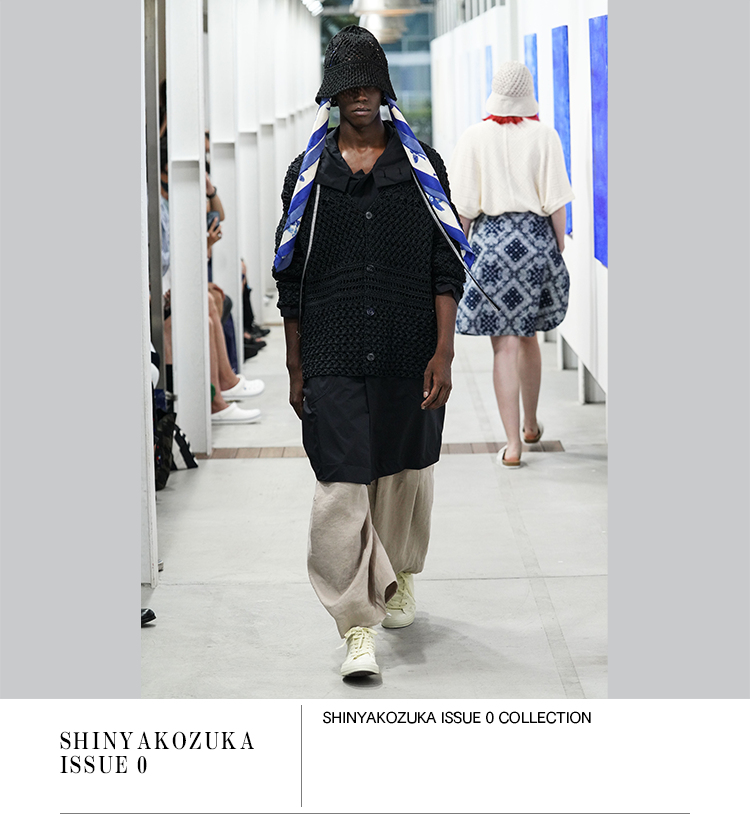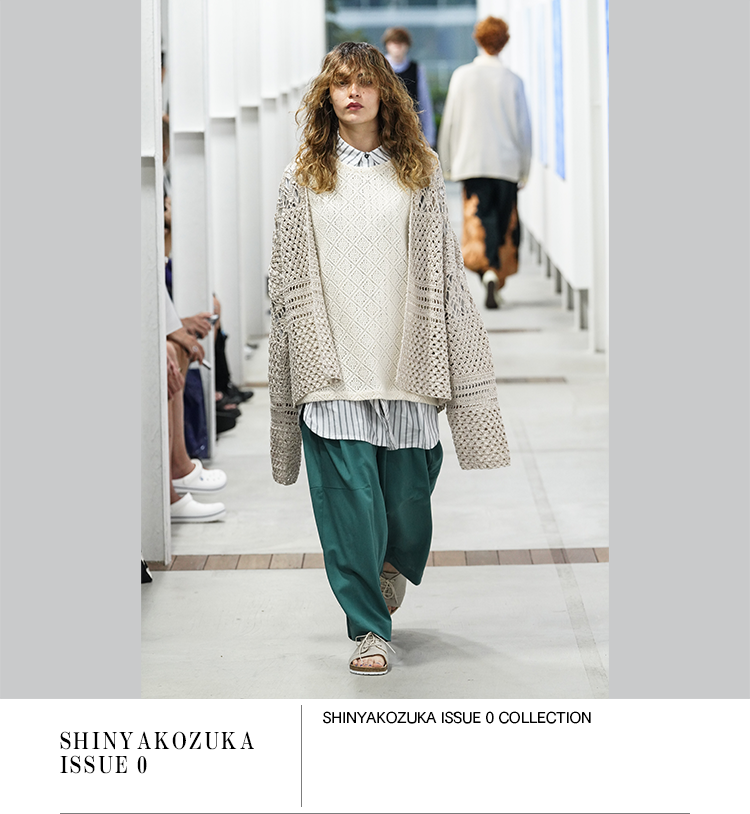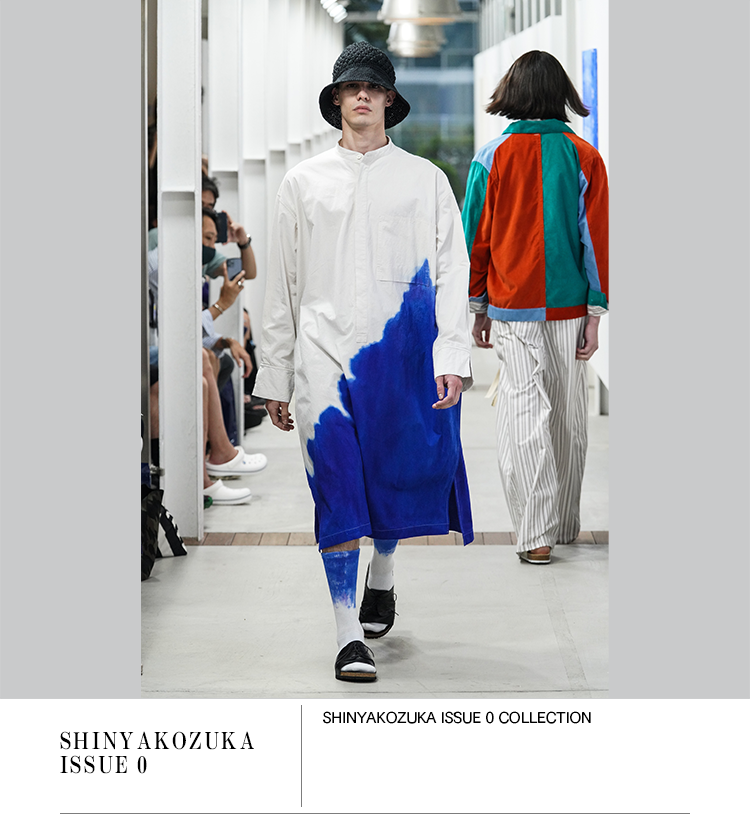 SMALL TRADES Co., Ltd.
Shinya Kozuka
Not everything needs to be clear
Graduated from Central Saint Martins College of Art and Design, Faculty of Men's Wear, Department of Fashion in 2013. After returning to Japan in 2015, he launched "SHINYA KOZUKA," a men's clothing label. He was influenced by the used clothes, scenery, and life he encountered while living in London, reflected in his creative works.
"The brand pursues new values in fashion with ""BLUR,"" ""VAGUE,"" ""UNCLEAR,"" and ""HIDDEN"" as the primary keywords based on the concept that ""Not everything needs to be clear."" Mr. Kozuka has been holding exhibitions mainly in Paris, and his works have actively been expanding overseas since its establishment. "
Handwork performed by designers and craftsmen
SHINYA KOZUKA's collection always includes handwork by designers or craftsmen in the final process as it desires to infuse mass-produced workwear with individuality. At ISSUE 0, the brand had Uchida Dyeing Factory in Bunkyo Ward, Tokyo, bleach and dye the fabric. The blue hand paint perfected by the designer also played a significant role in the collection.
The fabrics are often made originally, mainly in the Owari and Bizen areas. The techniques that can only be perfected in Japan are acclaimed overseas. Most of the sewing is done in Japan. The sandals and shoes are made in Tokyo.
ISSUE 0 is also engaged in activities other than apparel, such as selling paintings drawn by designers.
Contact
Founded

2015

Capital

8 million yen

Company Info

・Planning and development, manufacturing, purchasing, and sales of apparel products
・Planning and production of EC websites and websites
・Contract design consulting for apparel products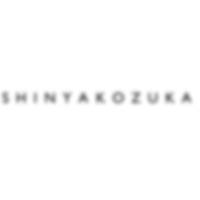 SMALL TRADES Co., Ltd. / Shinya Kozuka
704 Minami Aoyama Reheim, 2-29-9, Minami Aoyama, Minato Ward, Tokyo, 107-0062
Phone : 03-6885-9581 FAX : -  Mail : contact@smalltrades.co.jp