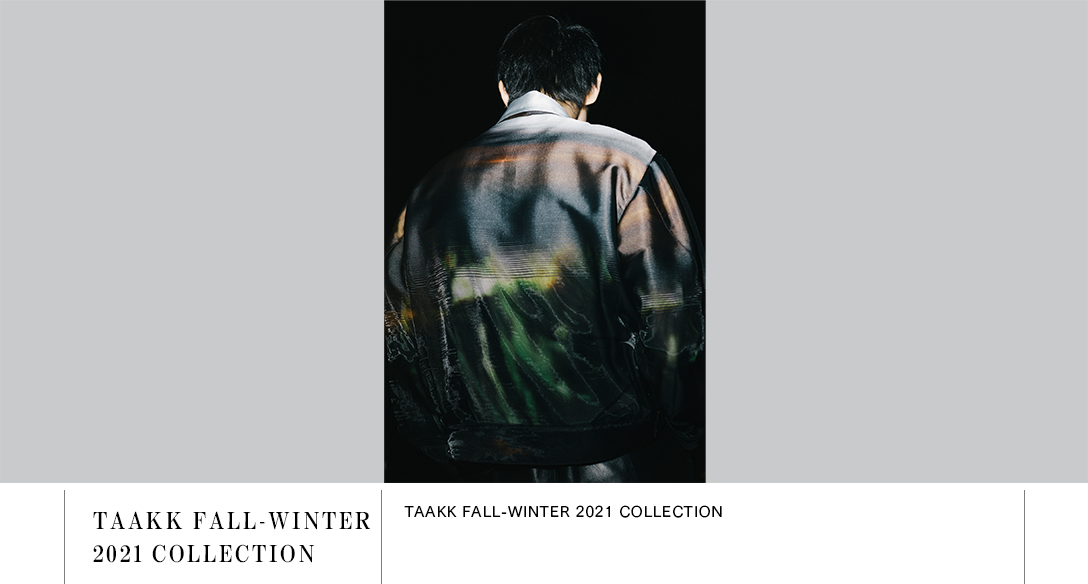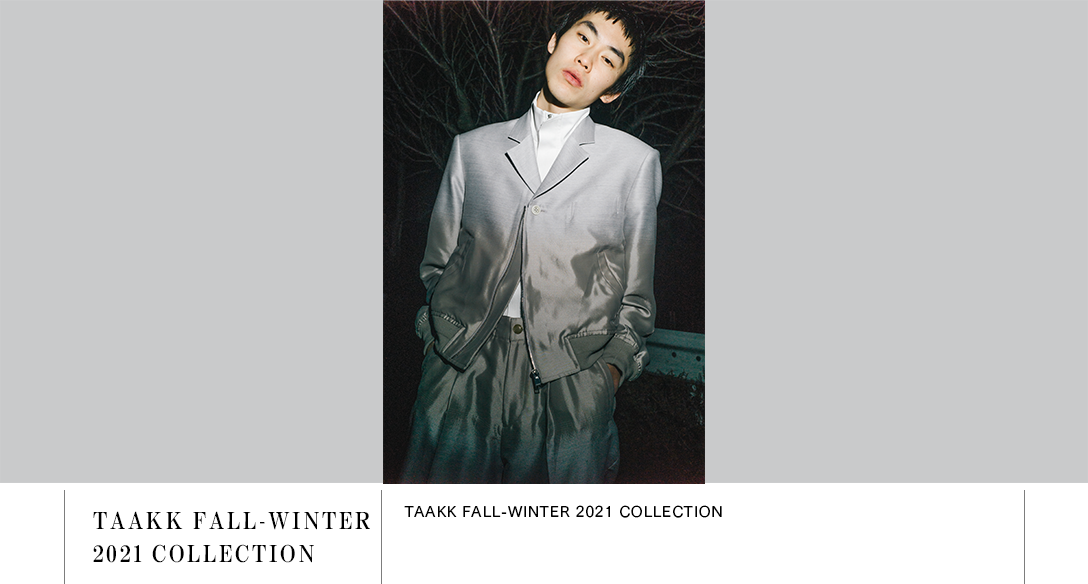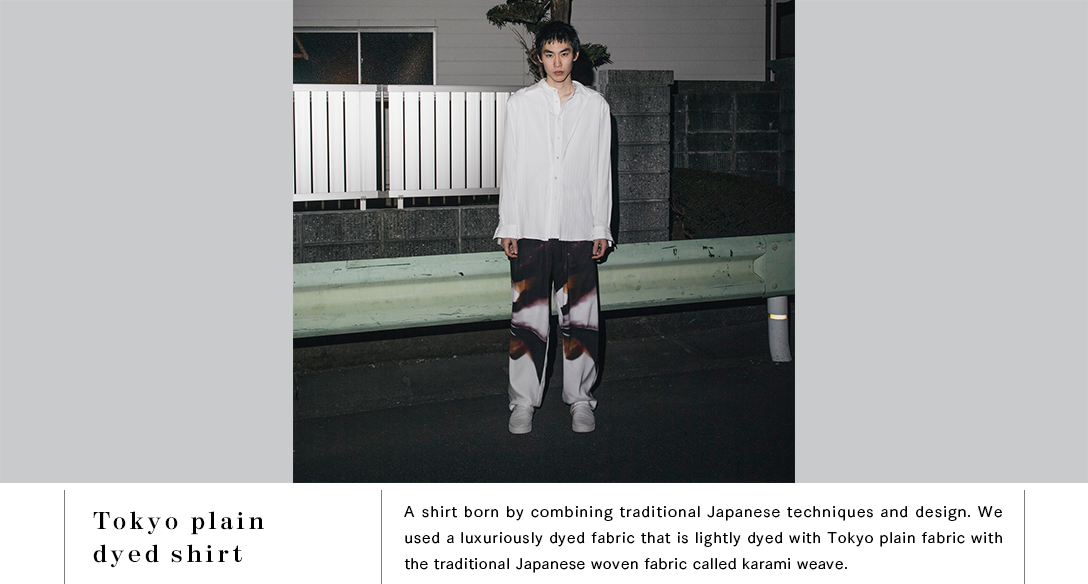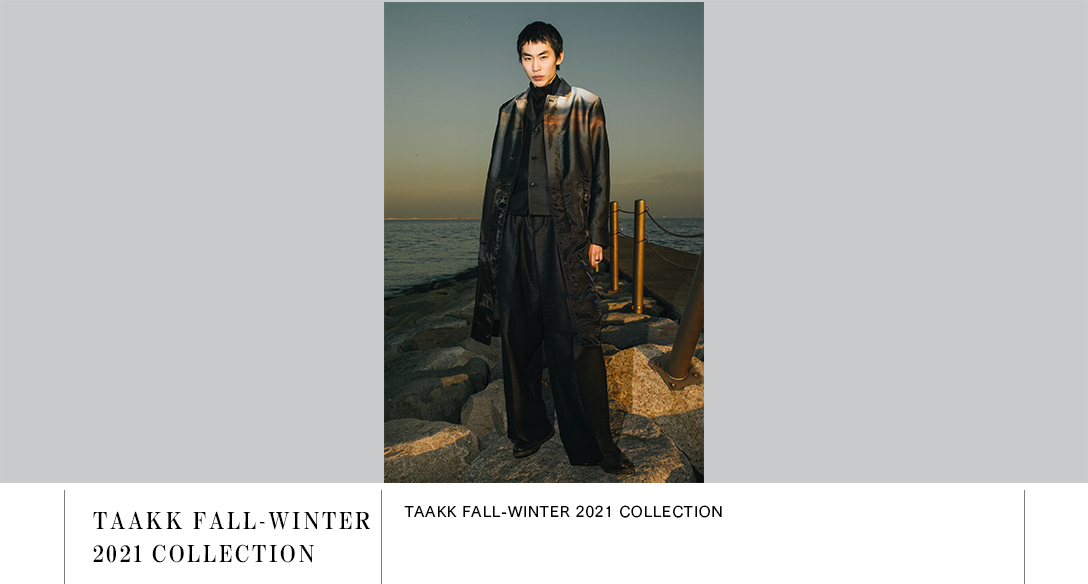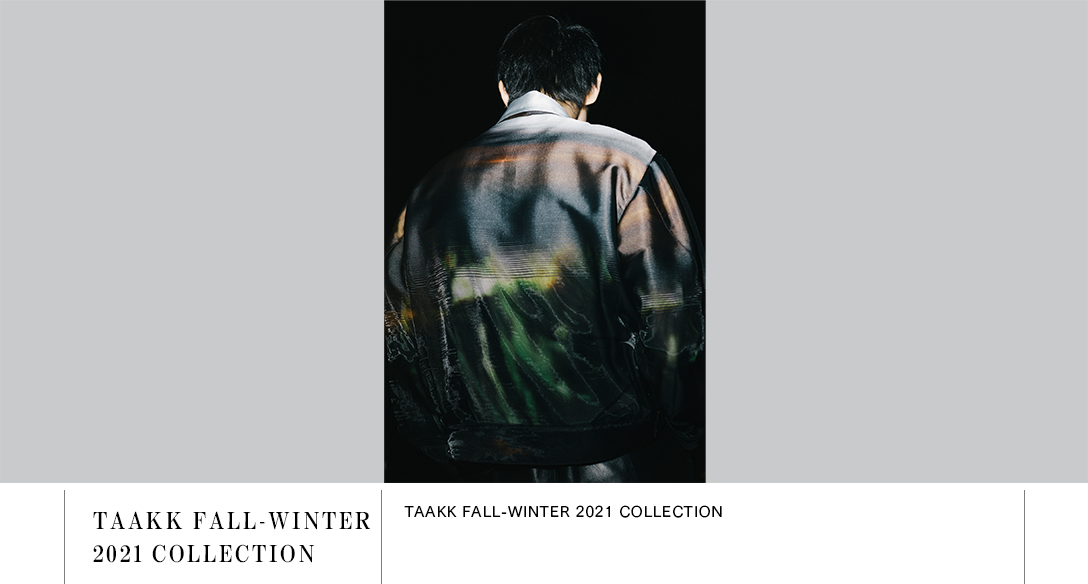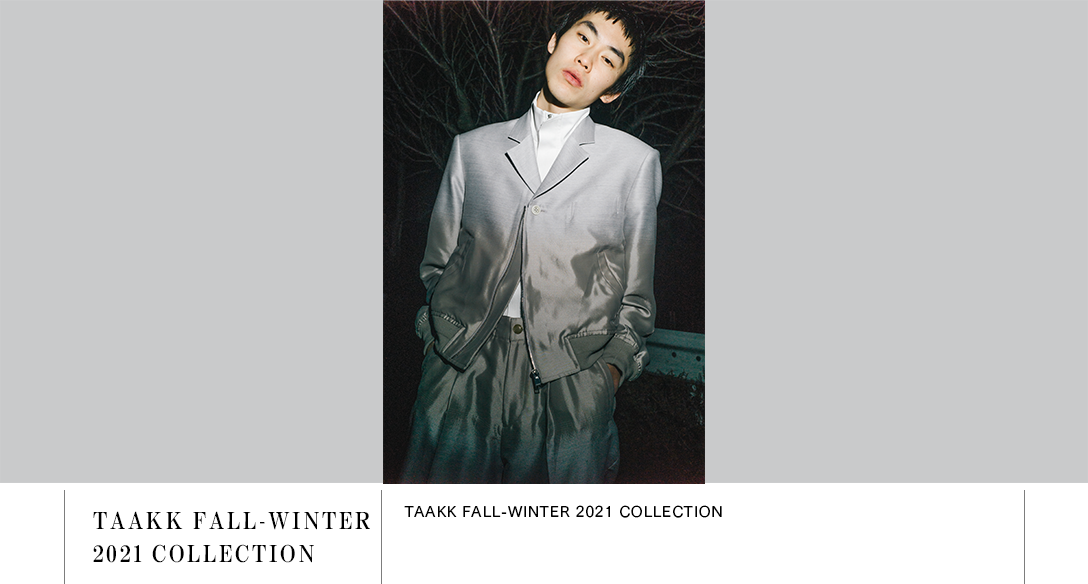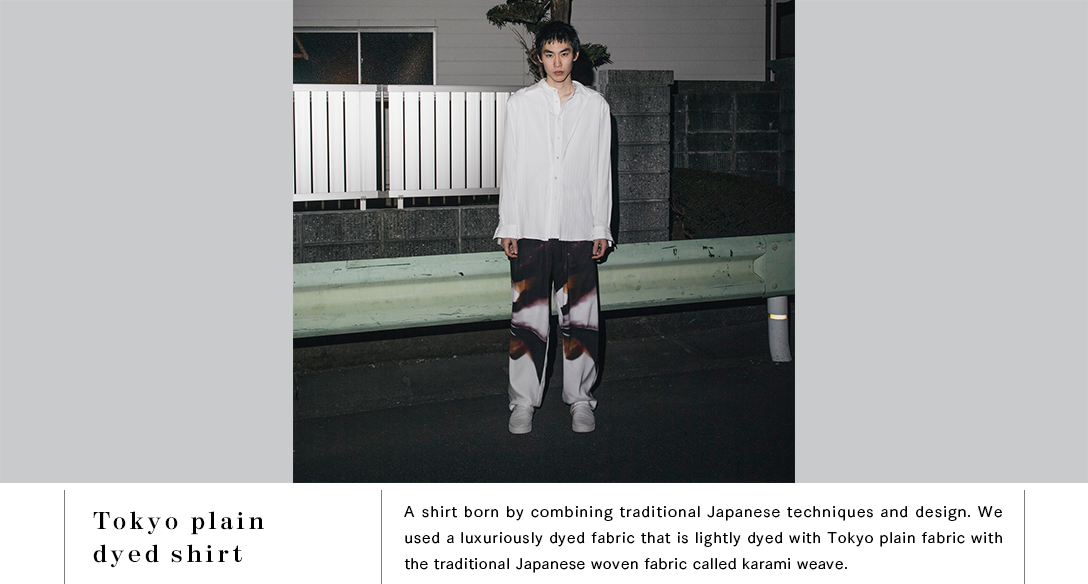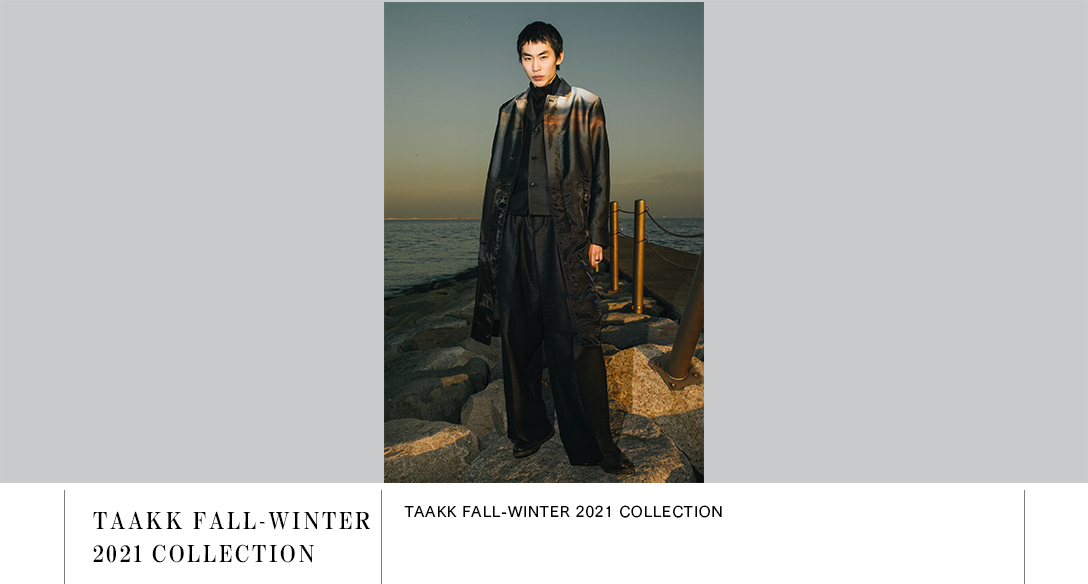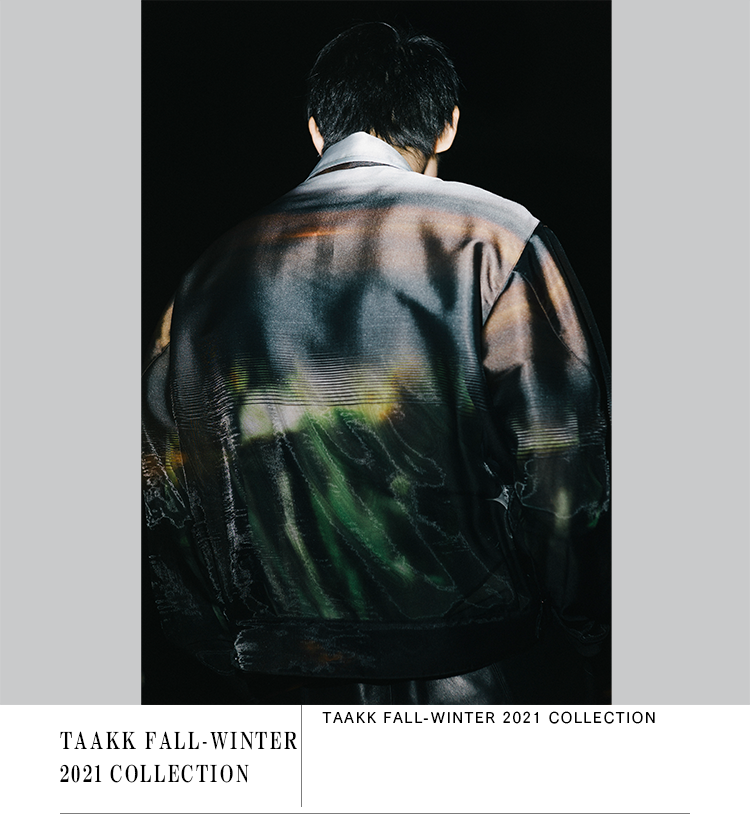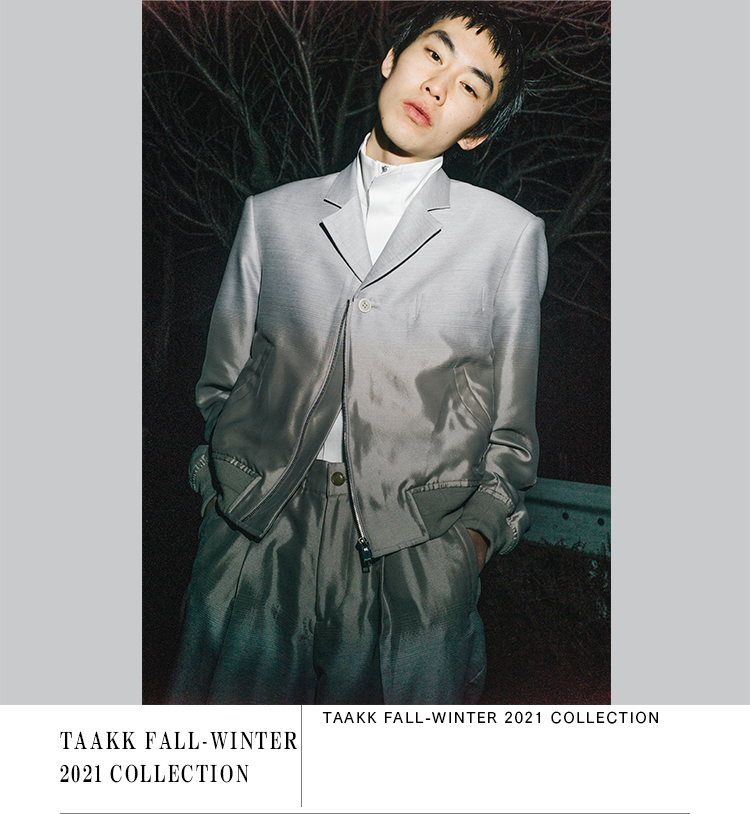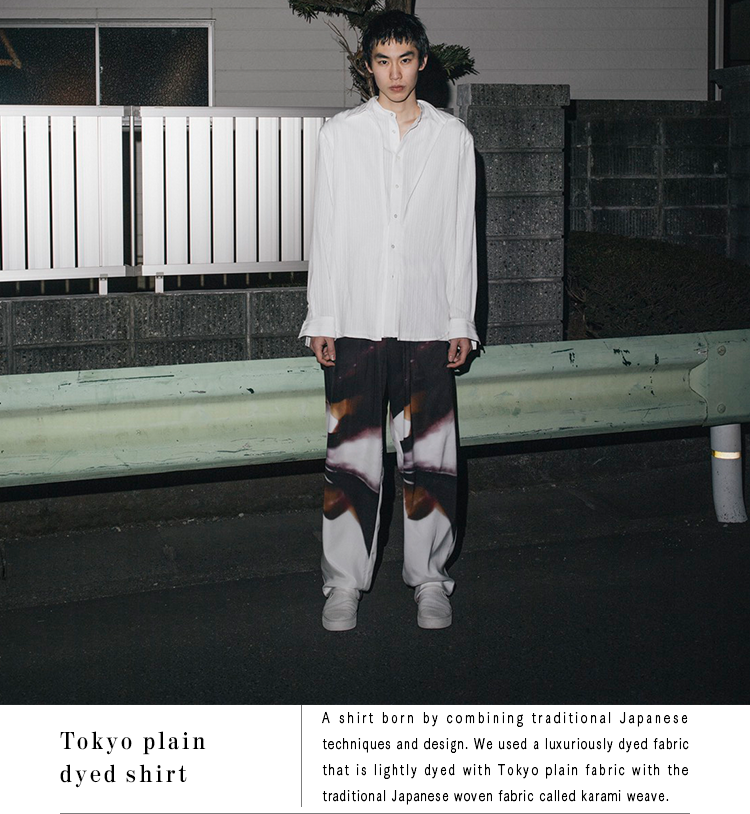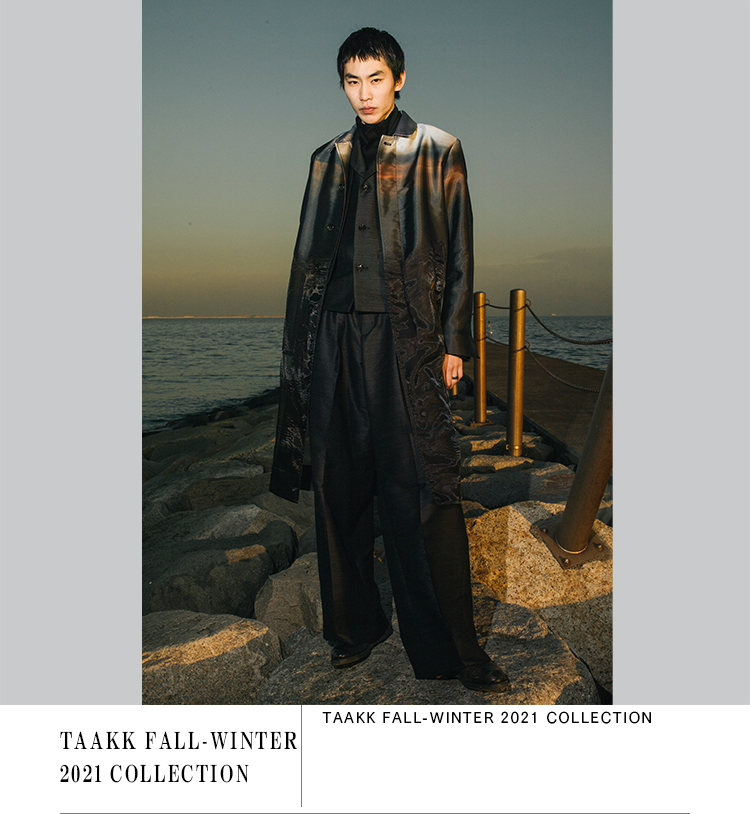 TAAKK Inc.
Takuya Morikawa
Operations of renowned Japanese brands from "TOKYO"
"TAAKK" operated by TAAKK Co., Ltd., is a men's brand in Tokyo released in the official show of PARIS FASHION WEEK. The highly acclaimed brand featuring unique and daily clothes has won many awards, including "FASHION PRIZE OF TOKYO," which selects a pair of fashion designers from Tokyo who are well known in Japan and overseas.
Creating new values, making clothes that remain in the history of clothing
"TAAKK" is a brand that never ceases to give birth to new values.
The most acclaimed quality of this brand worldwide is the concept work built on a unique foundation for making textiles.
What is essential in creating textiles is trust with textile manufacturers in various parts of Japan, such as Kiryu in Gunma Prefecture and Fujiyoshida in Yamanashi Prefecture. The fabrics created by our partnering manufacturers' technology and our flexible ideas cannot be expressed simply by the word "high quality." They are unique in the history of fashion. Designing the textile base while feeling the atmosphere of the times is why we can make clothes that are original and fit into your daily life.
Contact
Founded

2019

Capital

3 million yen

Company Info

Planning, manufacturing, and sales of men's and women's clothing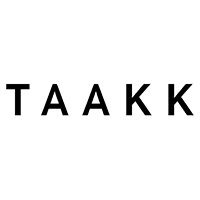 TAAKK Inc. / Takuya Morikawa
152-0004 2-5-20 Takaban, Meguro Ward, Tokyo
Phone : 03-6758-7686 FAX : -  Mail : taakk@taakk.jp