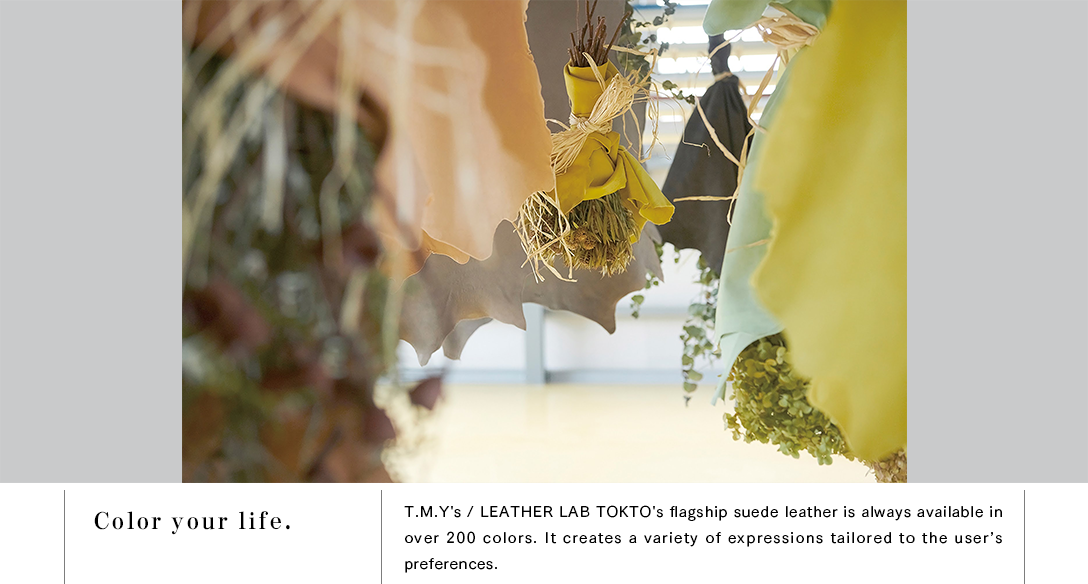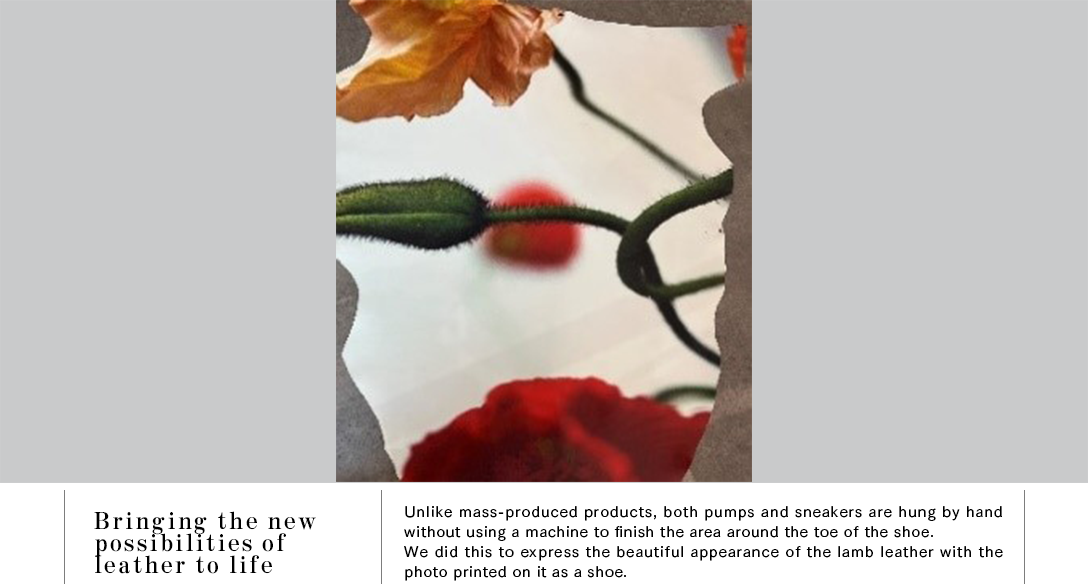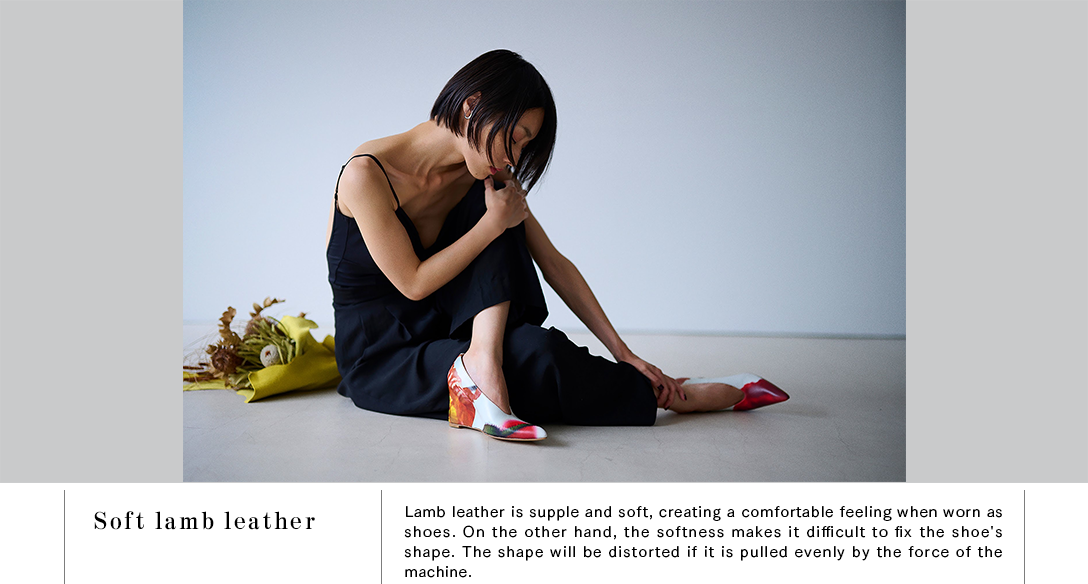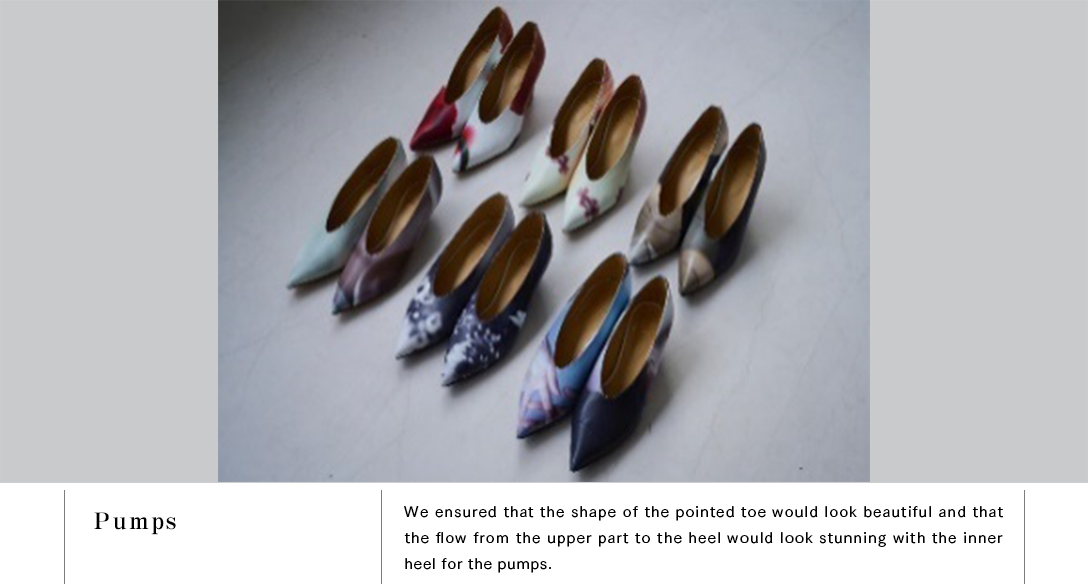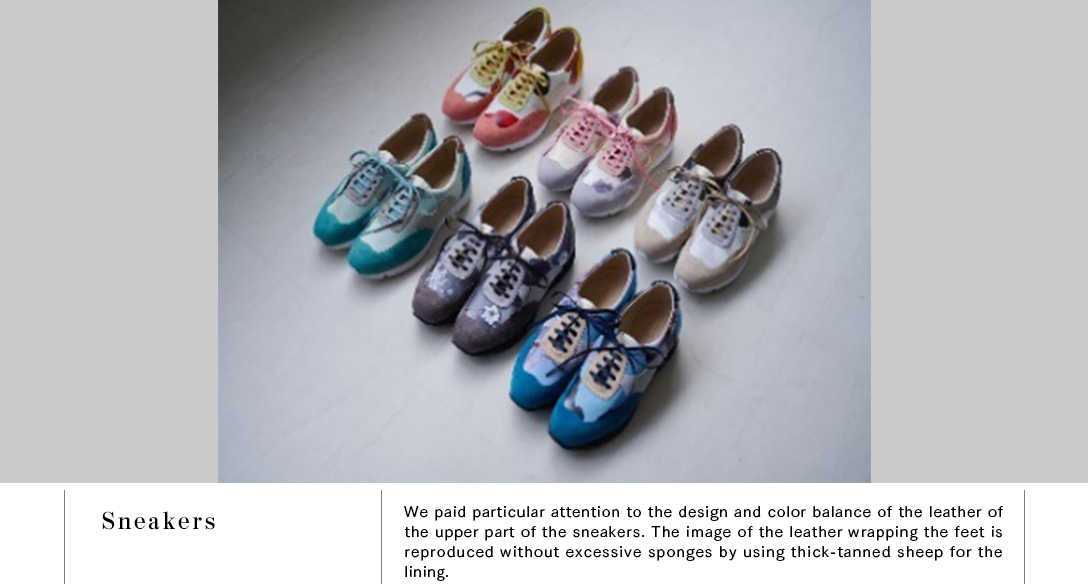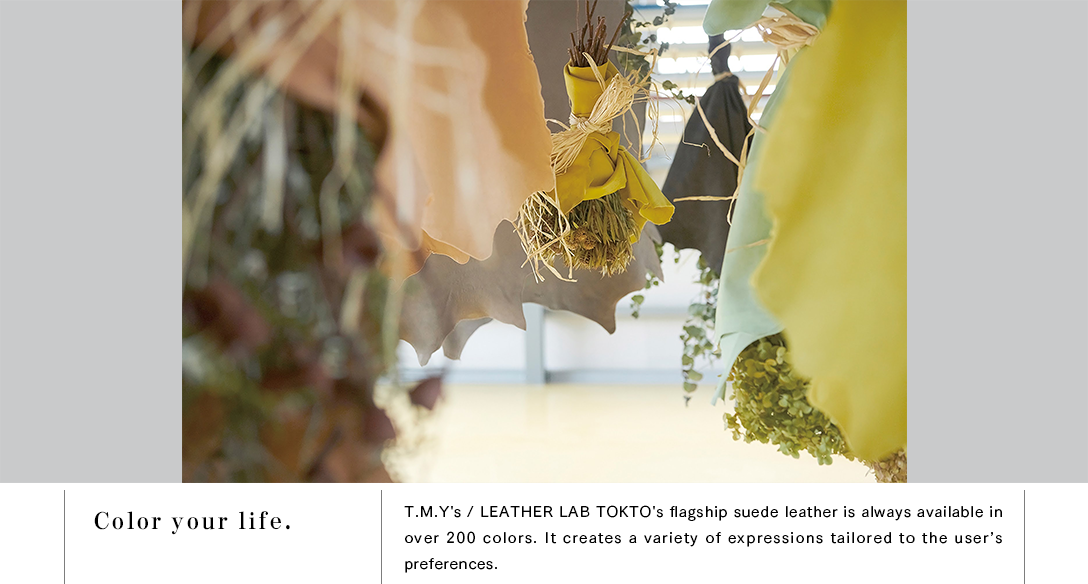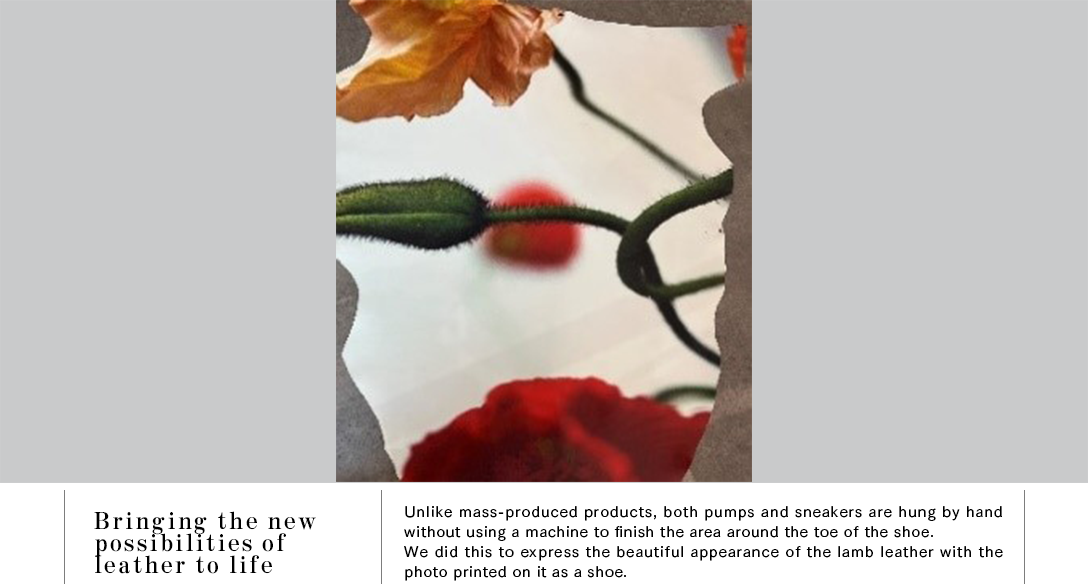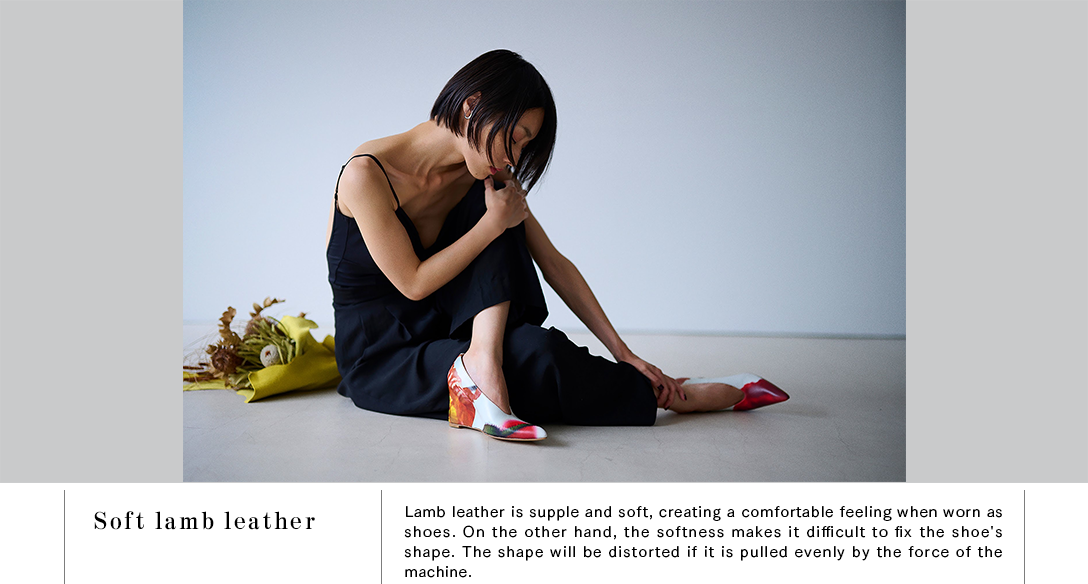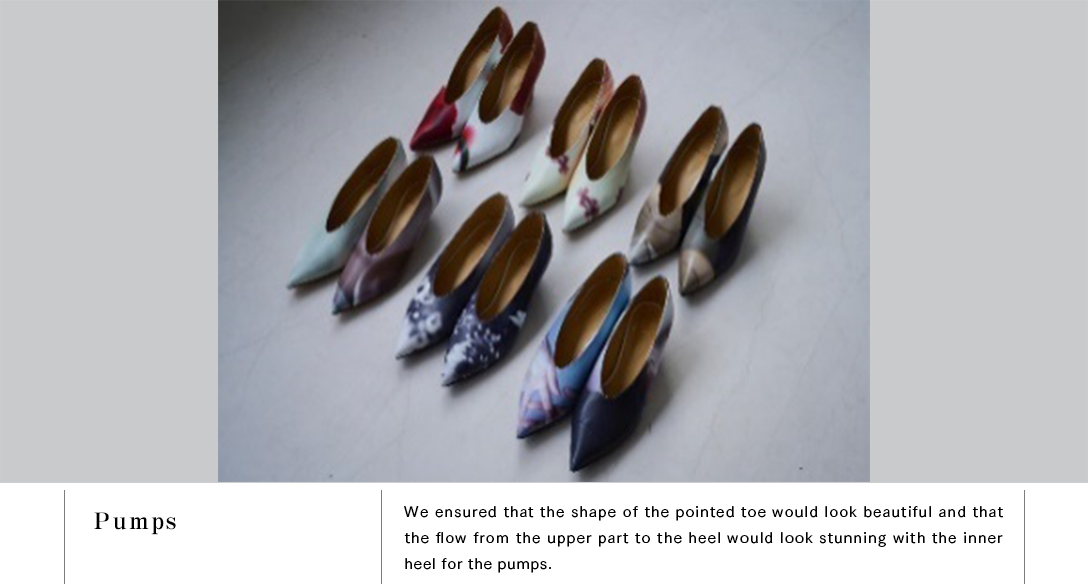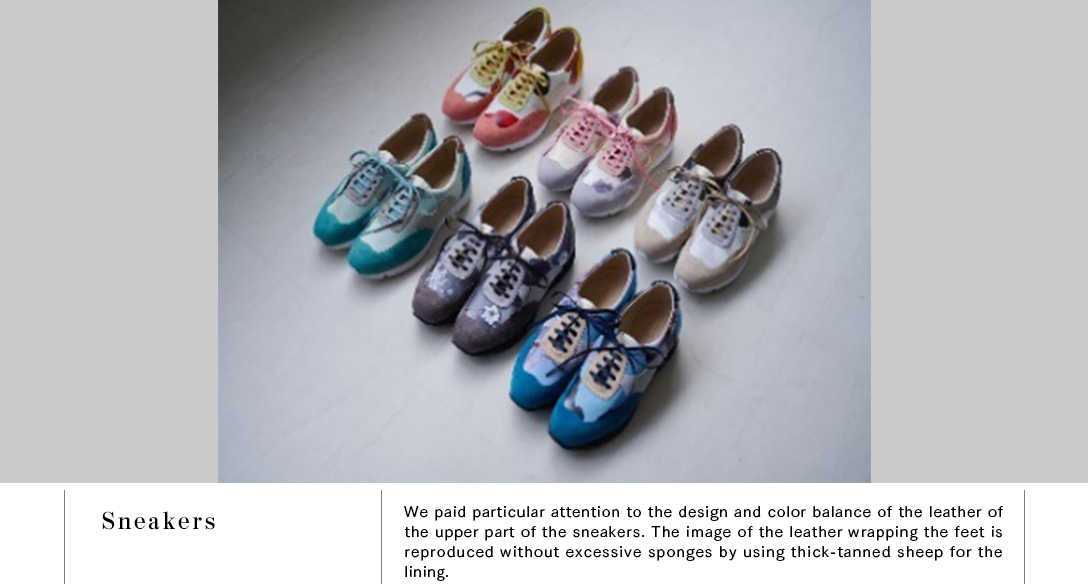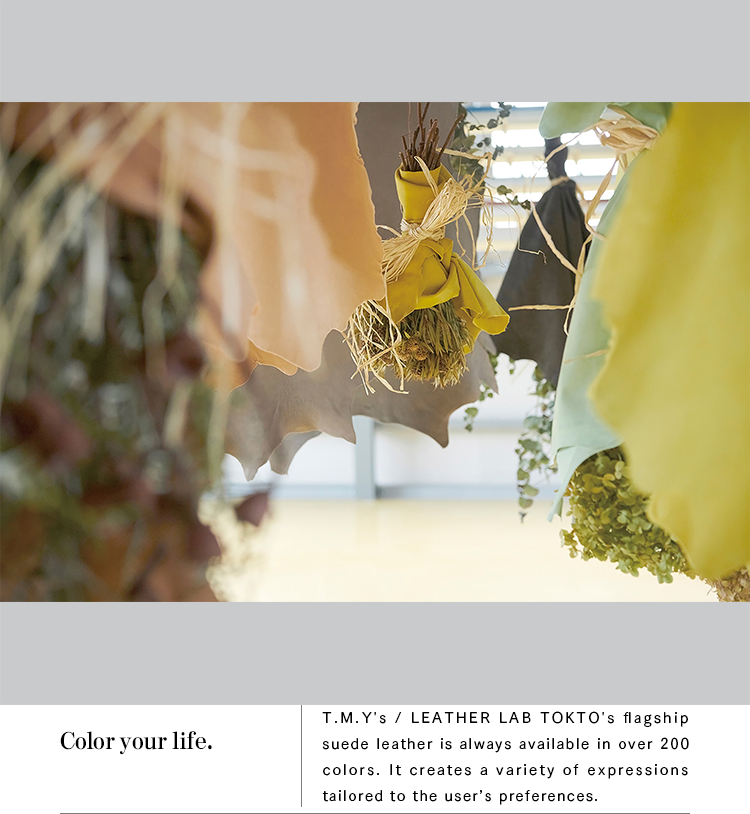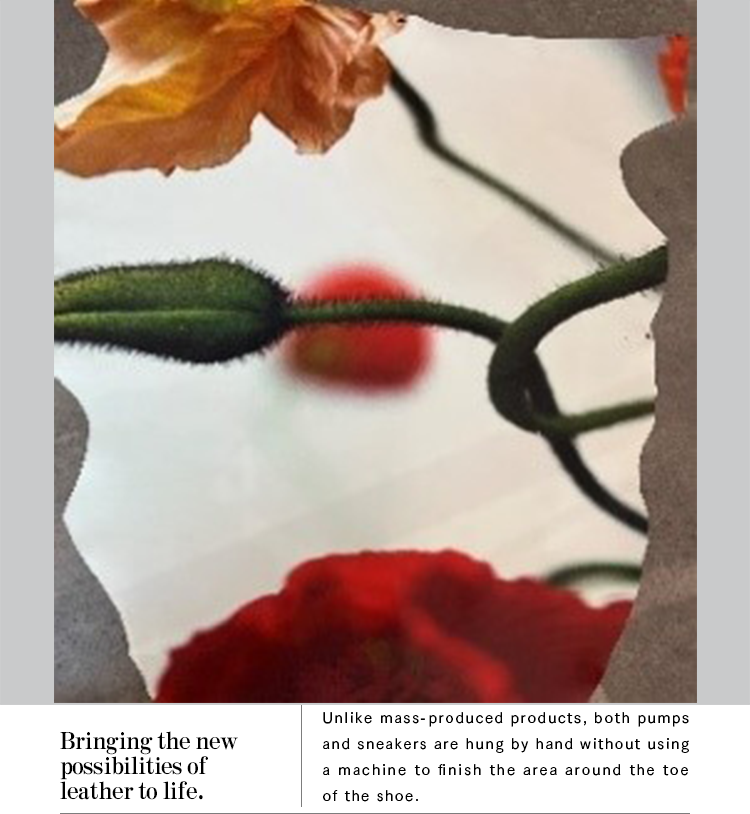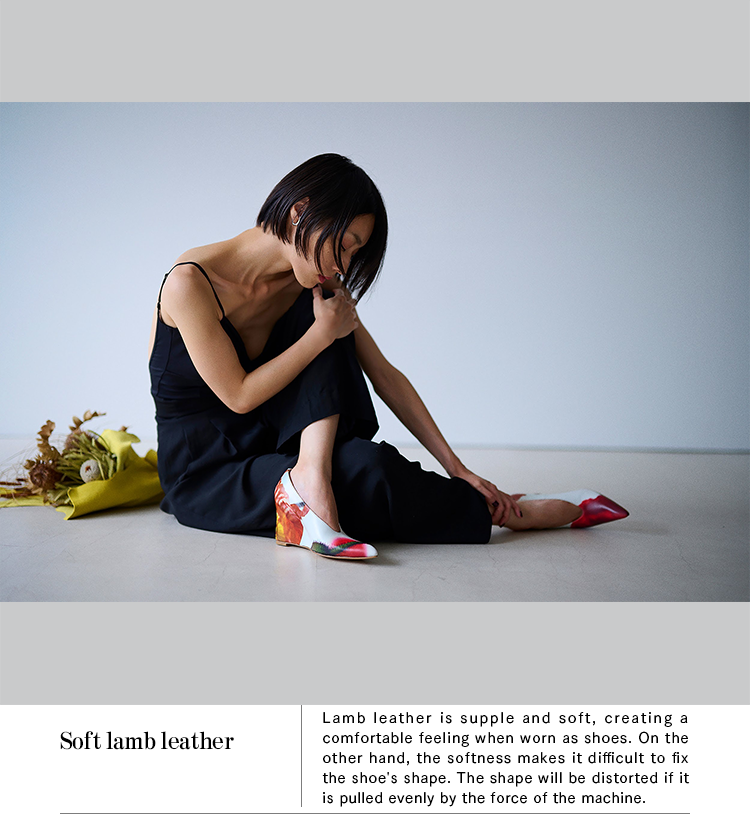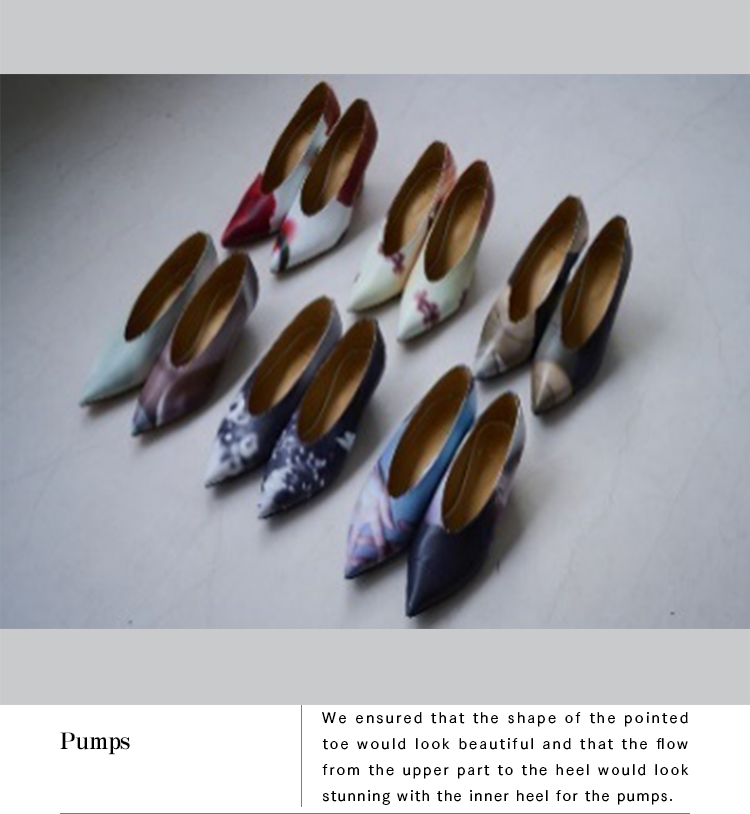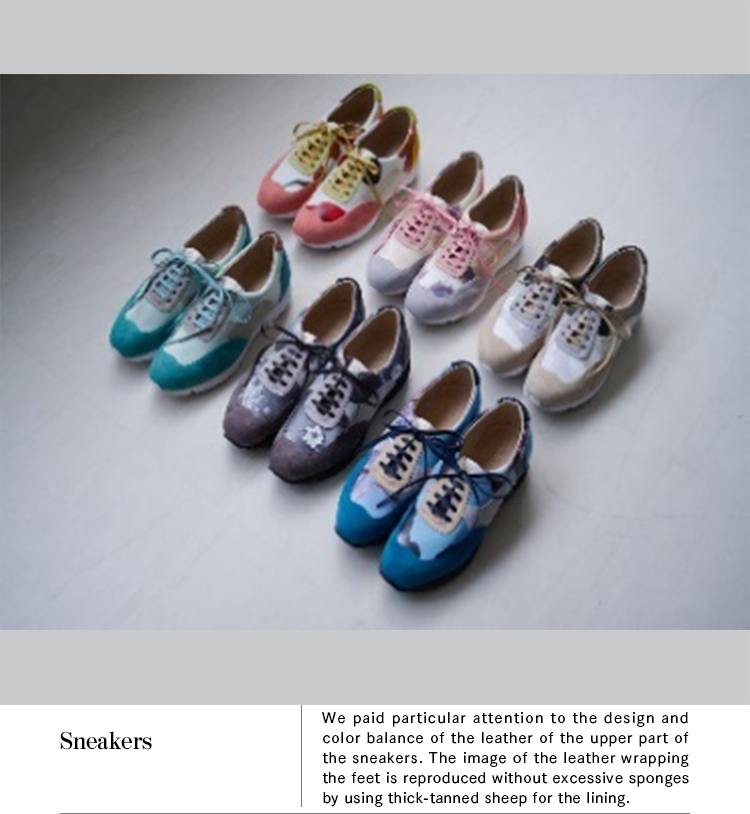 T.M.Y's Co., Ltd.
Morio Watanabe
We want to convey the passion for treasuring things starting with leather. Becoming a presence that pioneers new possibilities.
Higashisumida, Sumida Ward, Tokyo, where T.M.Y's is located, is the largest leather industry area in Eastern Japan.
As a company making leather in this area since 1923, we are grateful for our ties with the region and the partnership with the residents. We are always thinking about how we can contribute to these valuable partners.
"Leather" is a material that has been used for the longest time on earth from the perspective of "valuing things / valuing life" since humans began to use tools.
The new office building and factory is called "LEATHER LAB TOKYO" in 2020. It is used to hold social studies tours and workshops.
We are utilizing this place to contribute to "experience and feeling the importance of things" through "leather."

Beautiful like a flower that colors life and pure like a flowing river.
A place where you can feel the attractive qualities of leather as you experience and witness the process of skin turning into leather.
A place that continues to pursue fine and soft leather.

TMY's, with a focus on sheep/lamb leather, which is our main product, will continue to explore new possibilities of leather, along with our processing technology that we continue to develop daily, as a place of manufacturing that is open to other industries.
Manufacturing that inherits the life of natural leather.
About 100 years after our founding, we are confident in the experience and technology of leather working that we have accumulated over the years.
In addition to sheep leather, our main product, we also handle leather made from the skin of horses, cows, and buffaloes, in addition to small and large-sized paper, foil, and film processing according to the requests and finishes that meet the needs of the times.
For all processing, we are always ready to respond to the leather working that our customers want.
We will take on new challenges beyond establishing new facilities, connecting with the industry, and trying out new ideas that break barriers to realize this special commitment. The attractive qualities never go away, even if you pursue them forever.
We will continue to pursue creating the best leather.
"See," "use," "try," and "talk" about leather
The factory building that was newly built in 2020 always accepts factory tours. Even artisans who create things usually don't have the opportunity to see the process of turning skin into leather. Now that the era of mass production and mass consumption is gone, it is necessary to create products that convey to the customers the process of creating materials and the artisans' passion. We would like our visitors to experience and witness the expression of the leather that can be observed at different places in the factory and fully enjoy the charm of the leather.
We are also planning workshops such as making small leather goods that allow children and adults to enjoy them. We believe that the memory of touching the "real thing" from an early age will remain deep in the experience even when these precious children grow up. We hope that this place will be such a place that creates precious encounters.
Contact
Founded

2006 (founded in 1923)

Capital

3 million yen

Company Info

・Sheep and goat dyeing, finishing, film, foil, embossing, and other design processing
・Leather product planning, coordination, and more.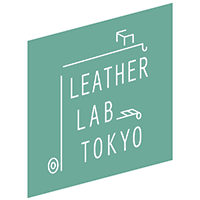 T.M.Y's Co., Ltd. / Morio Watanabe
131- 0042 3-14-21 Higashisumida, Sumida Ward, Tokyo
Phone : 03-5630-8189 FAX : -  Mail : info@leatherlabtokyo.com