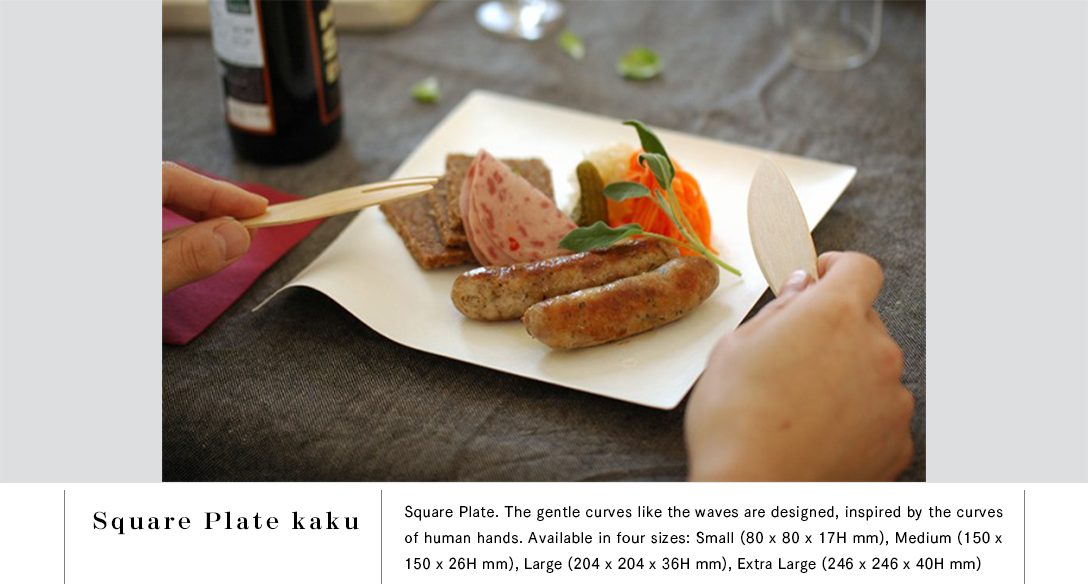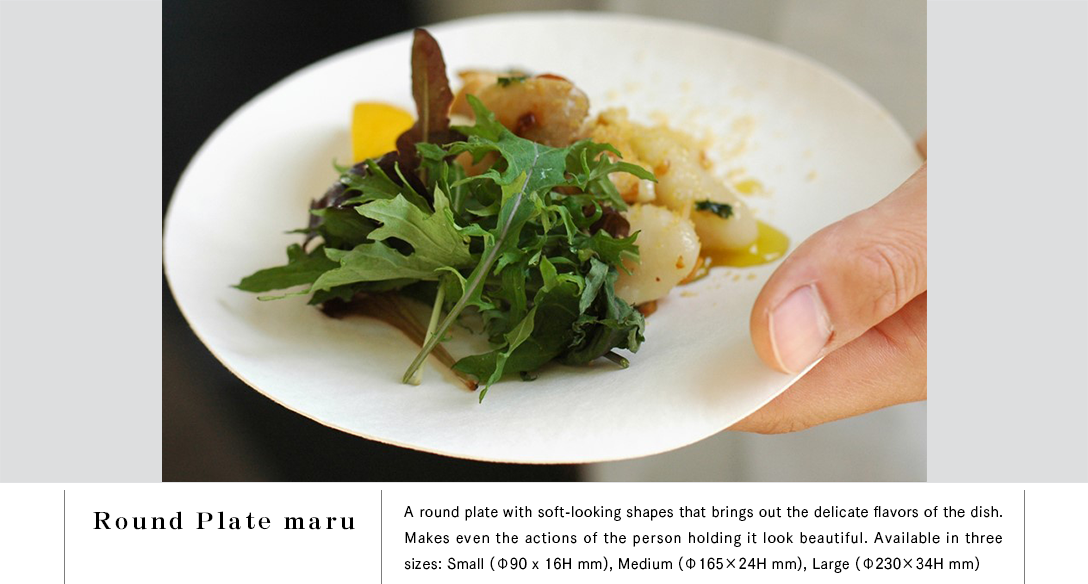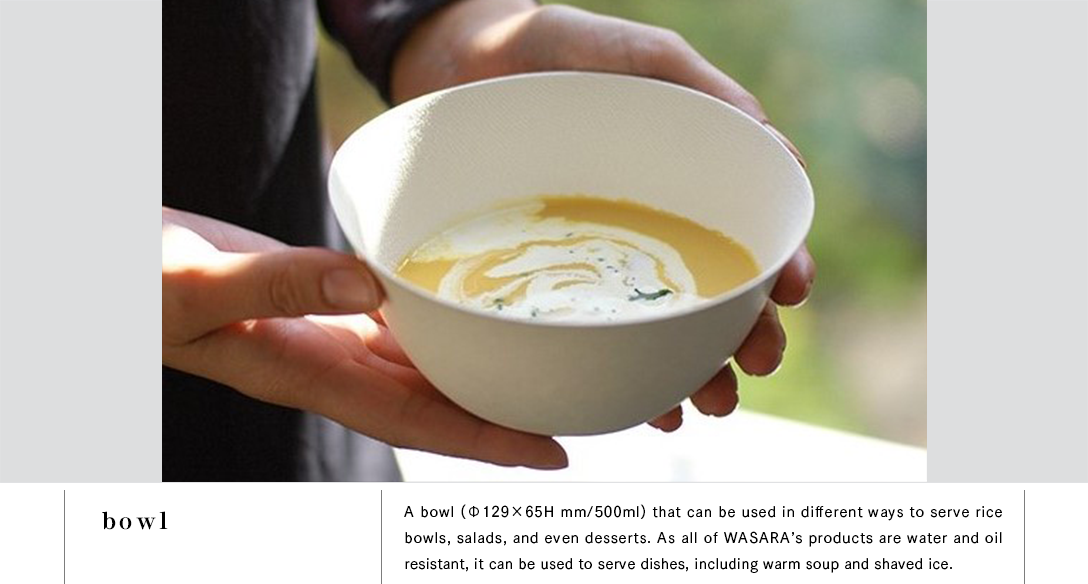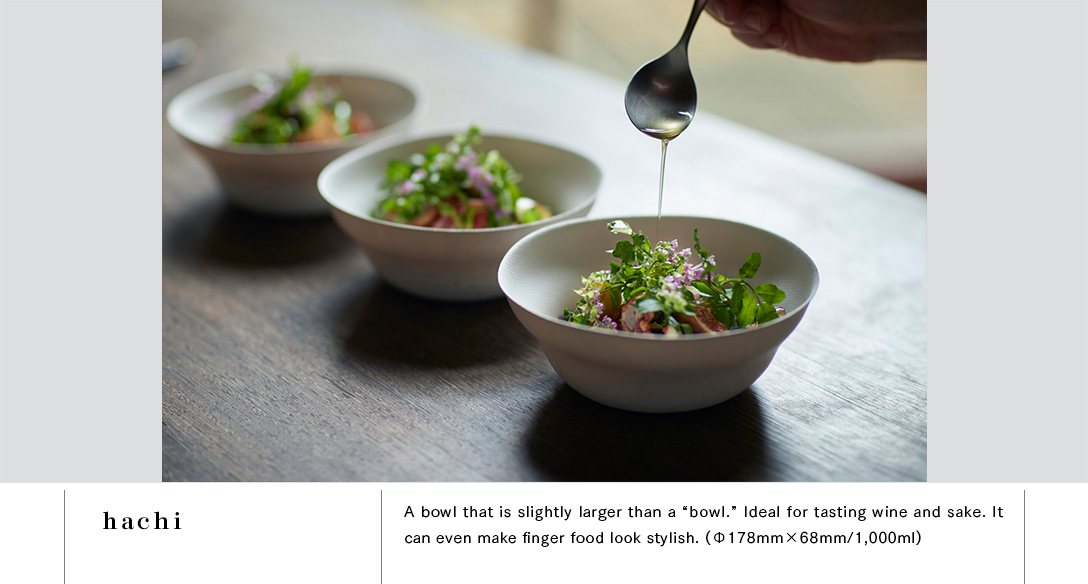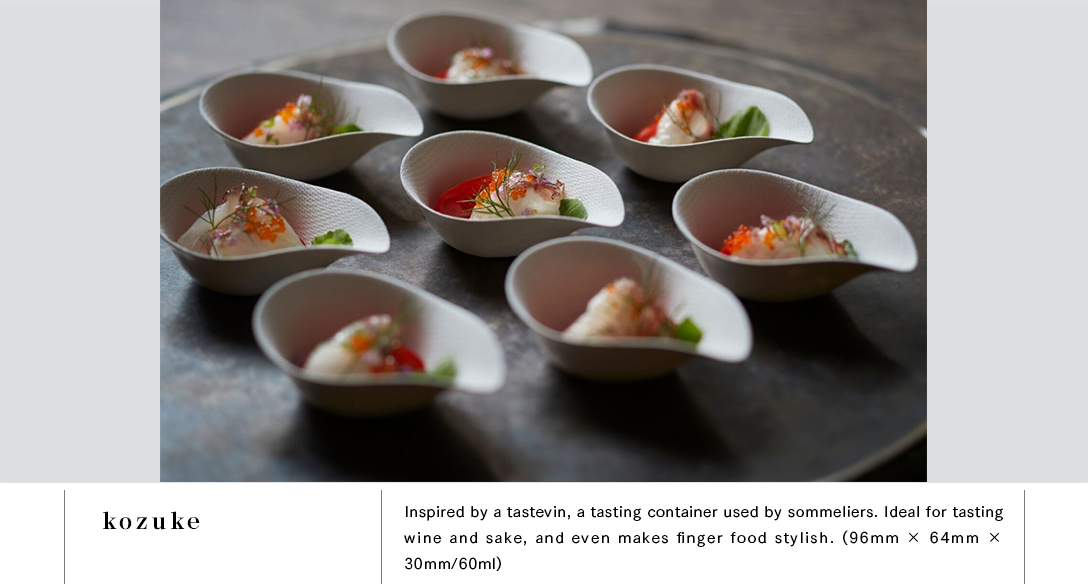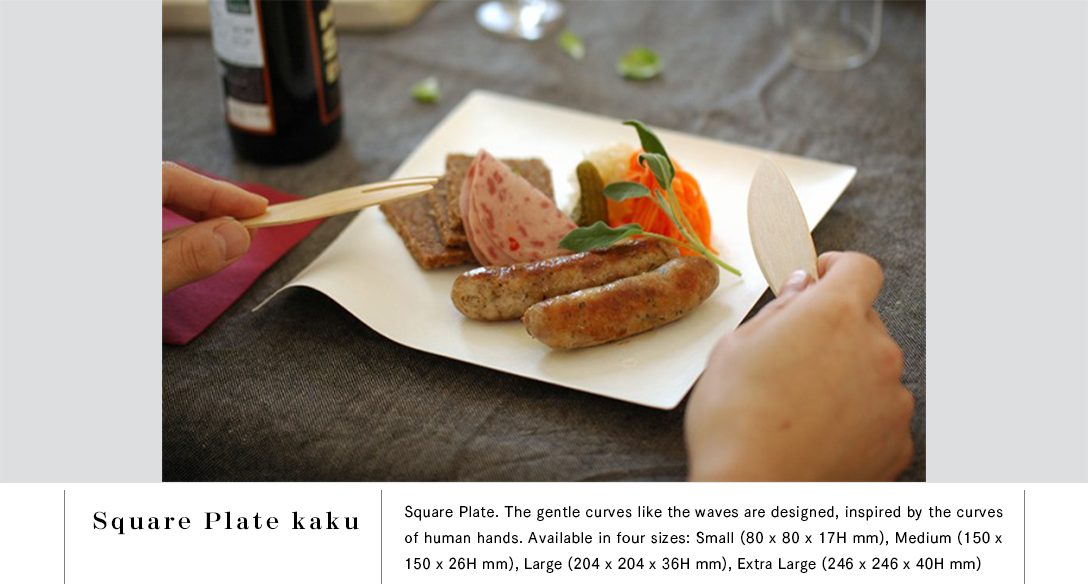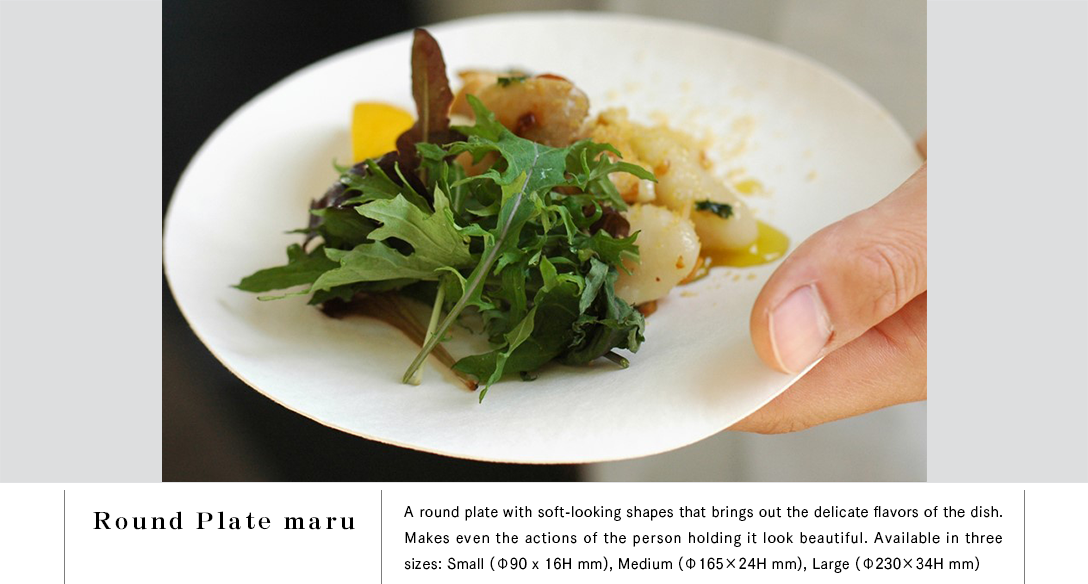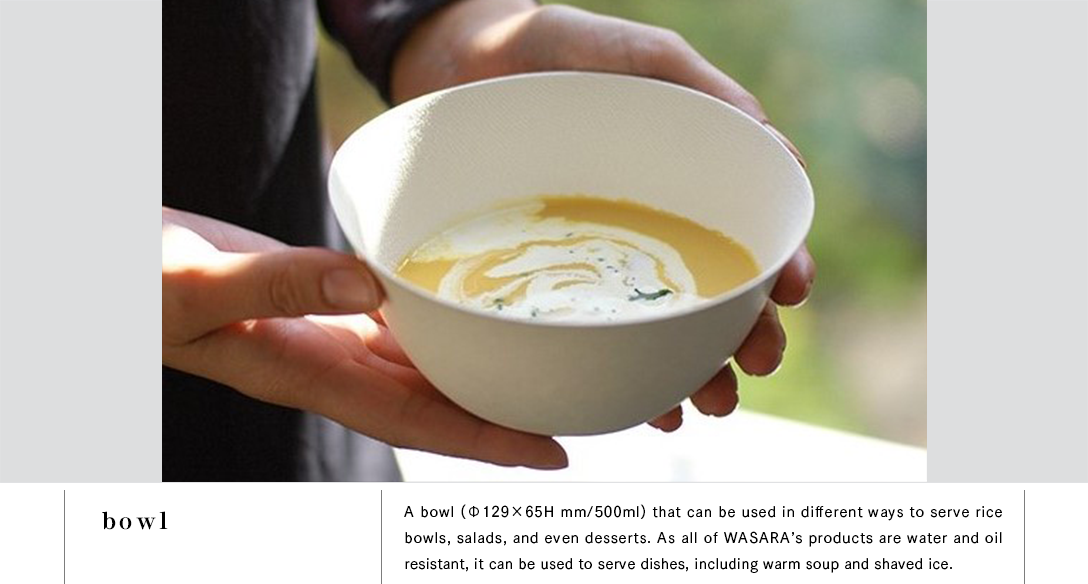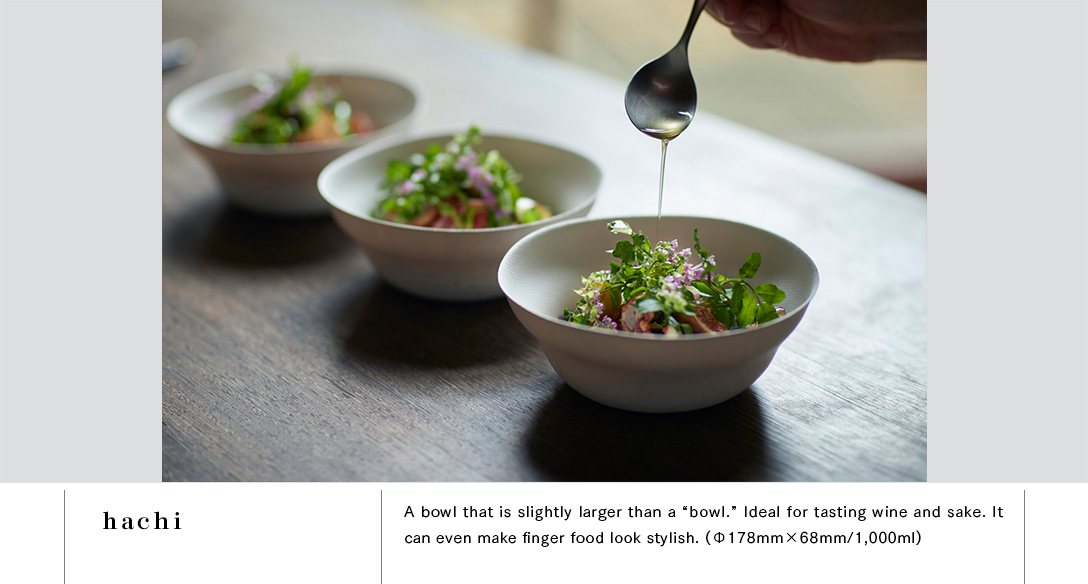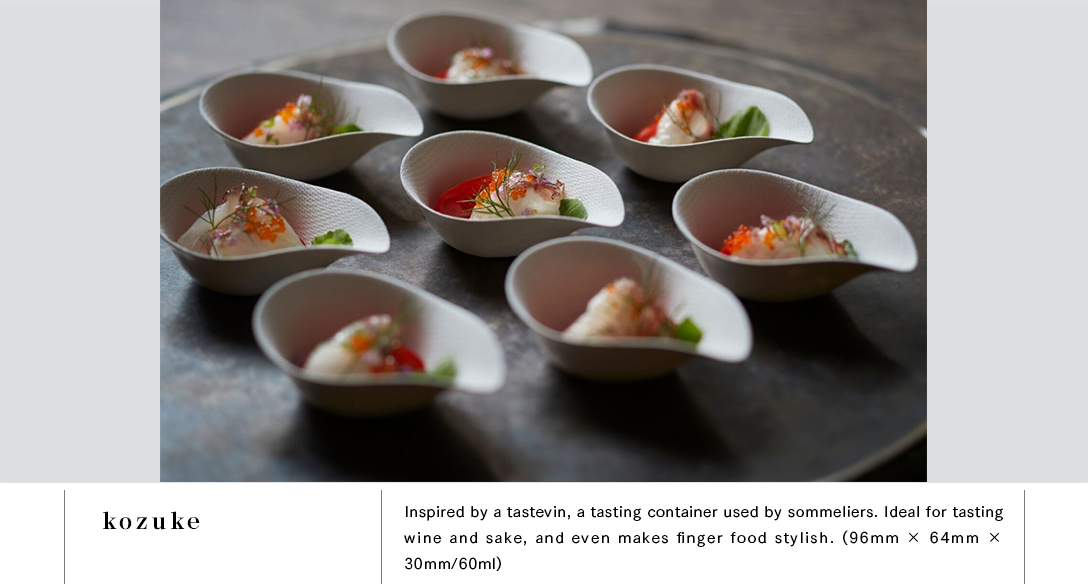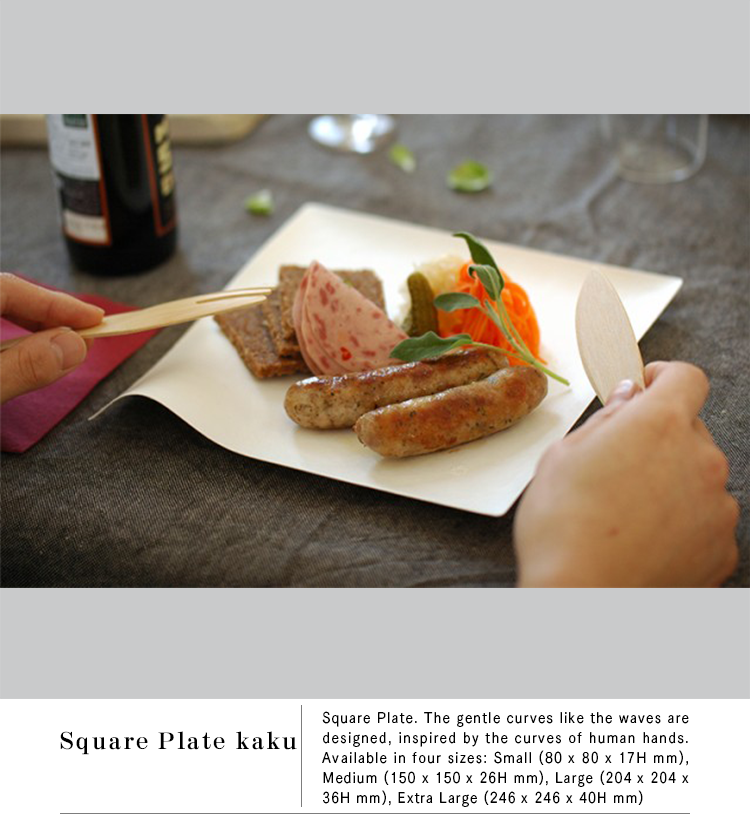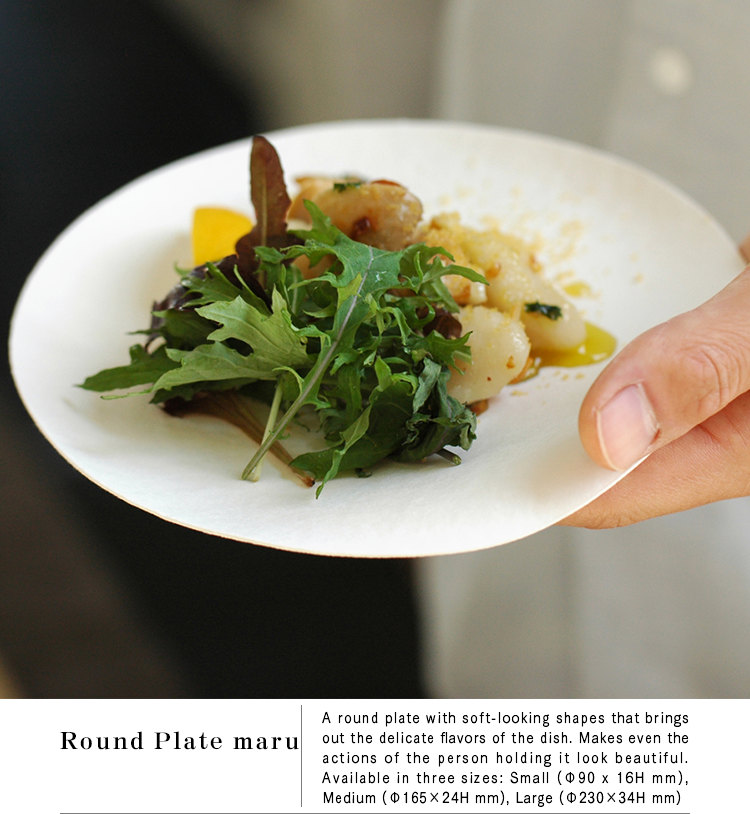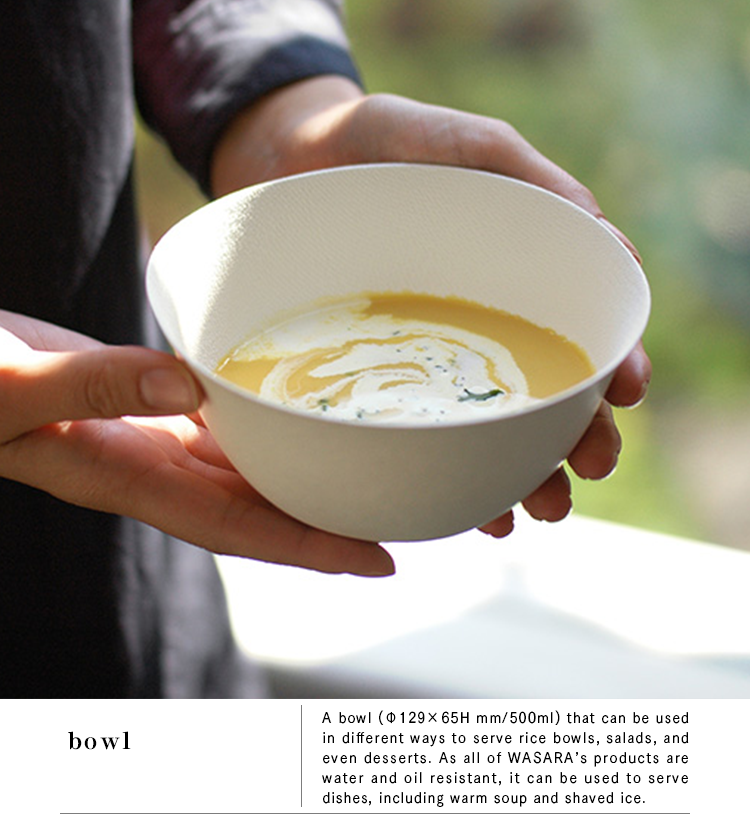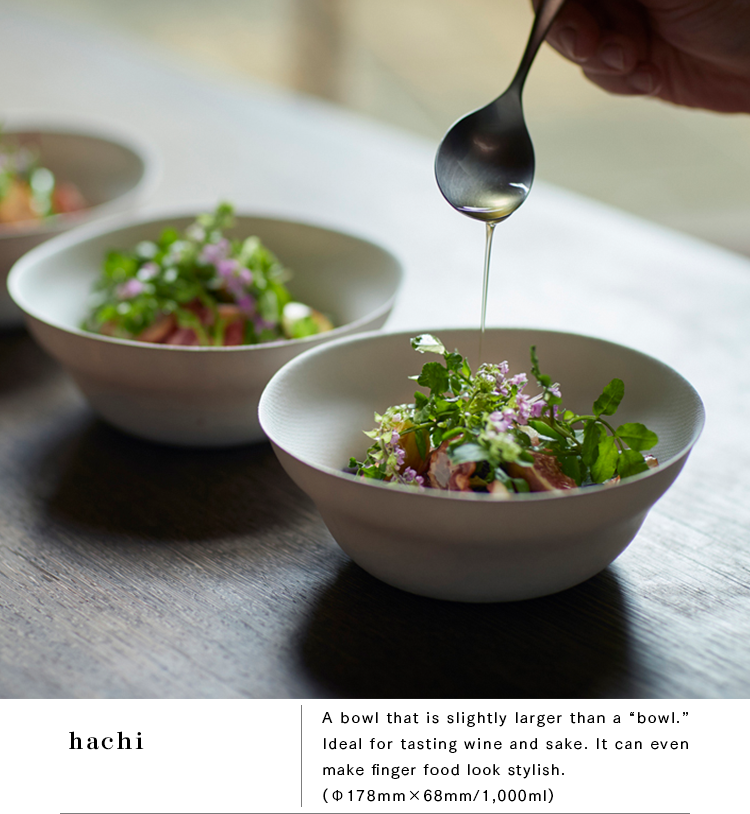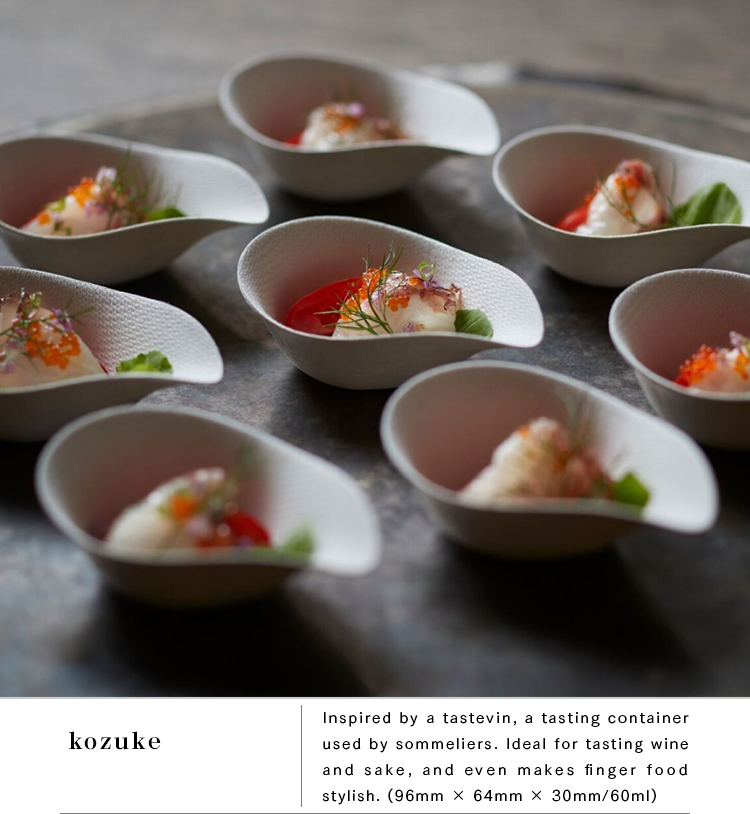 WASARA Co., Ltd.
President ITO Keiichiro
Paper tableware made from bamboo and sugarcane fibers
WASARA was born from our desire to create paper tableware that accentuates the beauty of the dishes and creates an atmosphere that is rich and warm. The origin of our inspirations is the aesthetics and values that have been passed down for centuries in Japan. Craftmaking tradition proven by excellent skills, sophisticated food culture notable in the world, and spirituality that honors hospitality and courtesy. WASARA includes everything indispensable to nourish one's heart and to live a rich and satisfying life.The designs used for WASARA are completely different from conventional, disposable containers. It brings out the beauty of the dishes, is easy and comfortable to hold, and offers a stable use. The organic shapes and textures that express handwork embody functional beauty that could only be created by Japanese designers that have a custom of holding tableware in their own hands while dining. It is also water and oil resistant, and will beautifully adorn your time of hospitality. You do not need to worry about breaking the tableware, as it is made of paper. WASARA has also been used for music events with a stylish atmosphere, as it does not create any clashing noises like ceramic tableware.
To be sustainable
WASARA is made of "bamboo" that grows fast, freeing us from the worry of running out like paper, and "sugarcane fiber" produced after squeezing undiluted sugar solution from sugarcanes. Although these ingredients had suitable fibers for paper pulp production, most of them were incinerated as industrial waste. WASARA was created after a three-year development period as a sustainable, paper tableware. It was born from our desire to effectively use the resources that are already made available, instead of "wood pulp" and "petroleum" that harm the environment. The <> was later adopted at the United Nations Summit, and the trend of a "plastic-free policy" spread on a global scale, seen in issues such as marine debris. WASARA returns to the soil in 90 days and becomes compost if you bury it after using it. Even paper tableware being used to serve dishes can serve the role of bringing the next life.
Contact
Founded

2008

Capital

15 million yen

Company Info

Manufacture and sell paper tableware and bamboo cutlery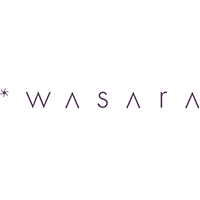 WASARA Co., Ltd. / President ITO Keiichiro
〒111-0036 1-7-1, Matsugaya, Taito-ku, Tokyo
Phone : 03-6383-2631 FAX : 03-6383-2632  Mail : info@wasara.jp