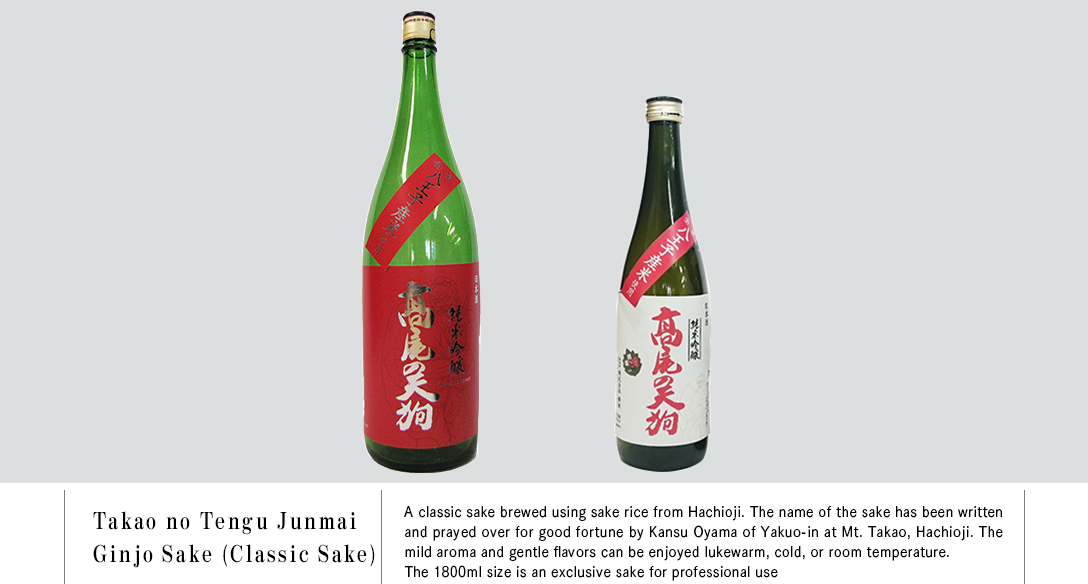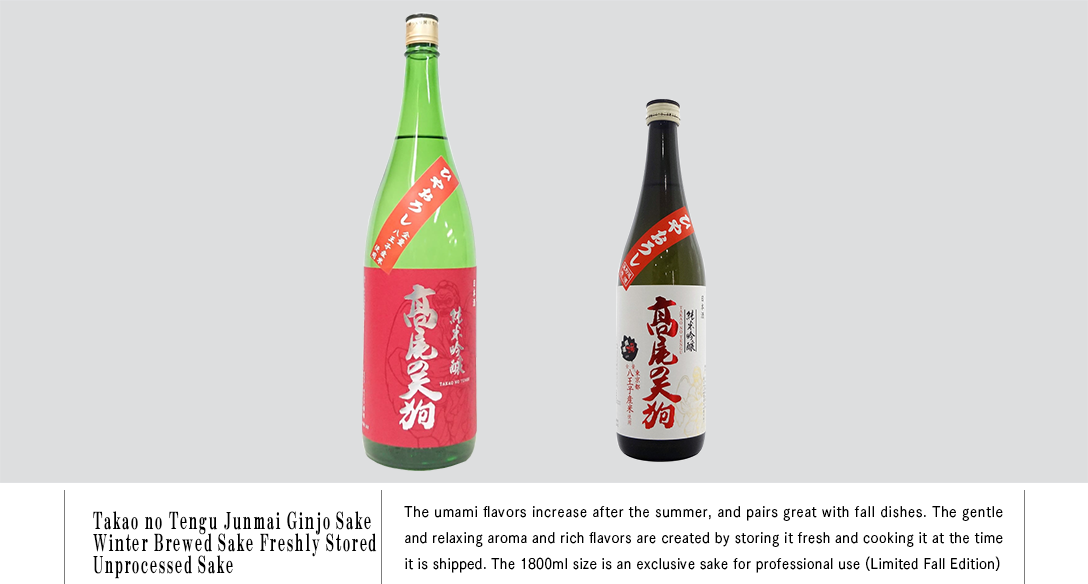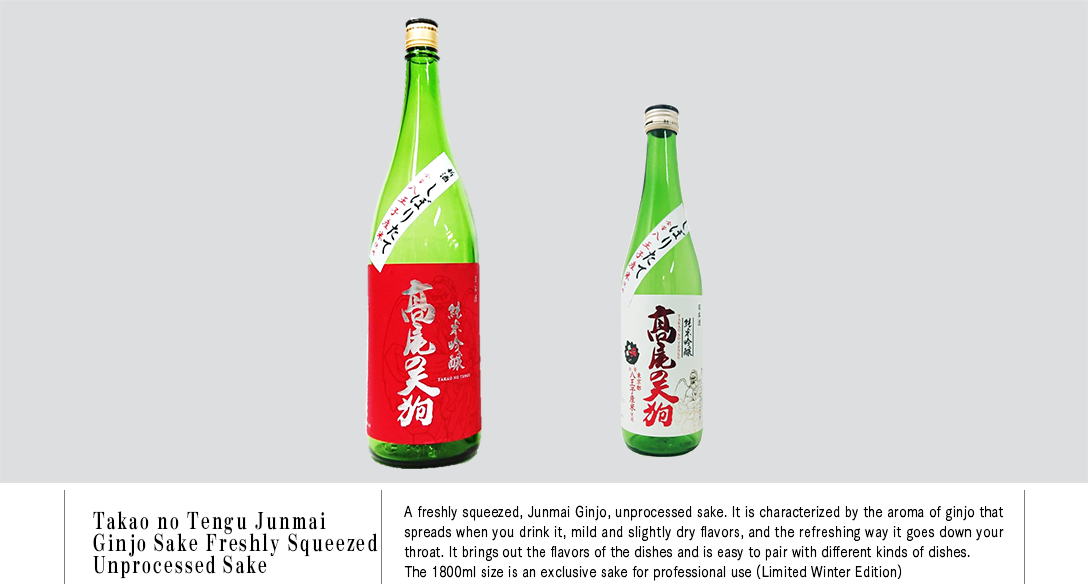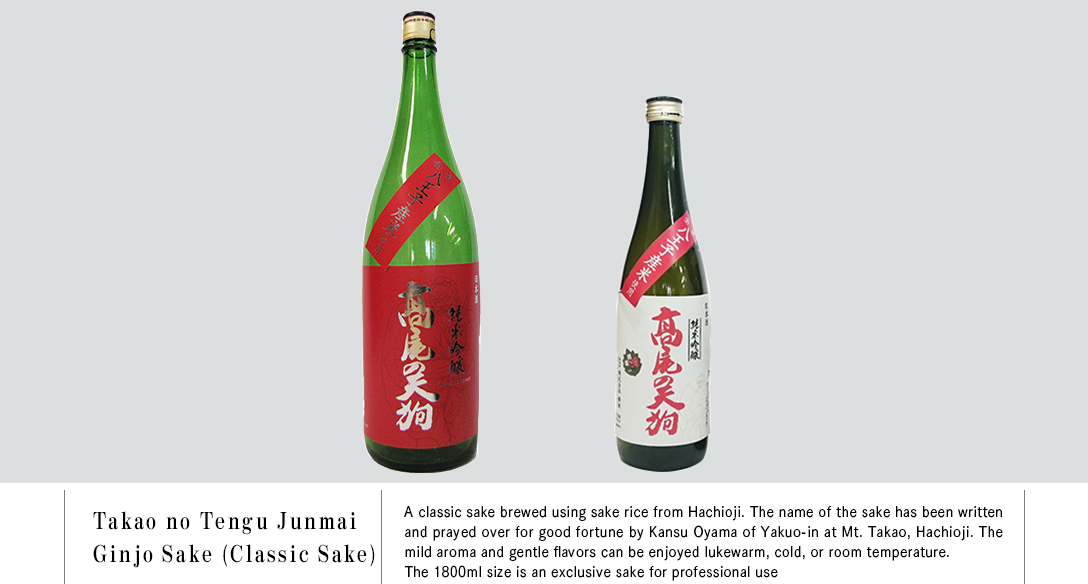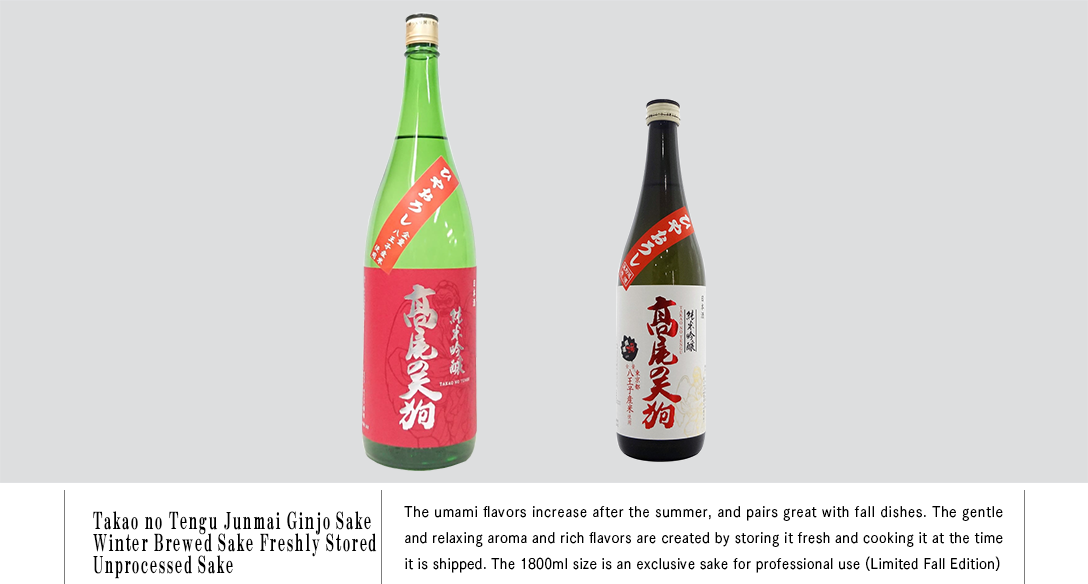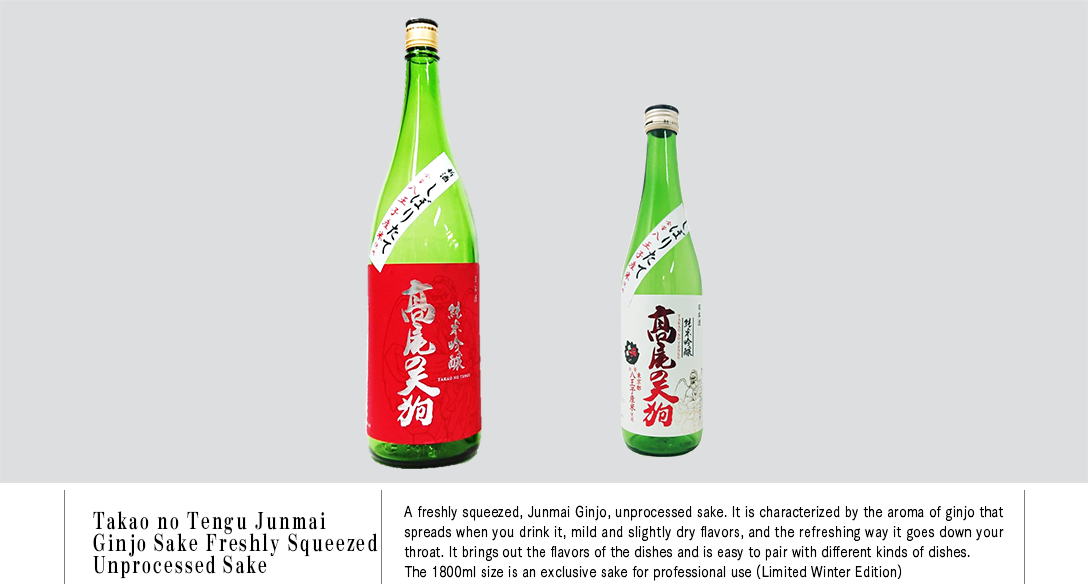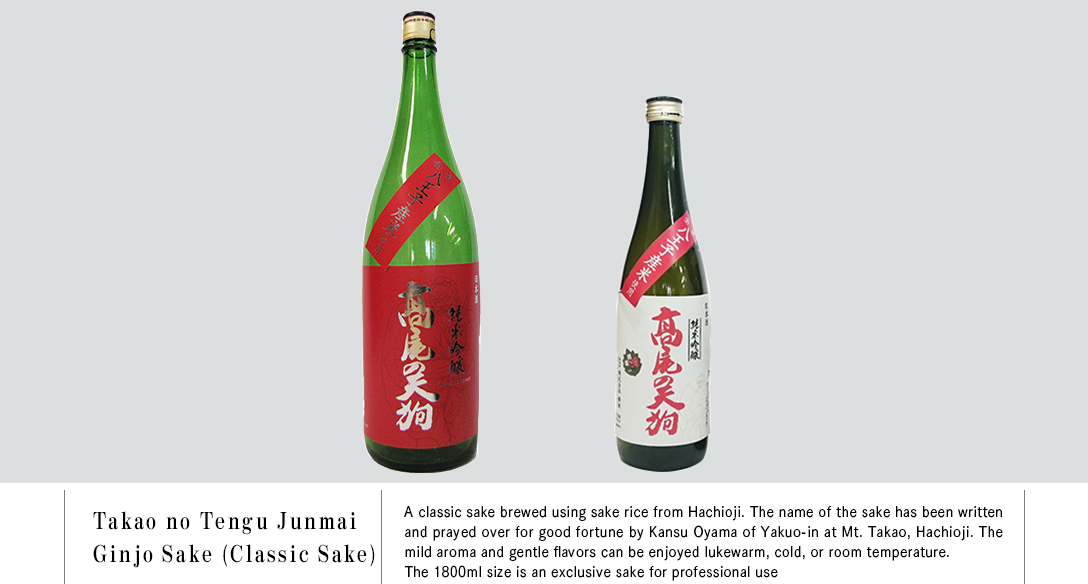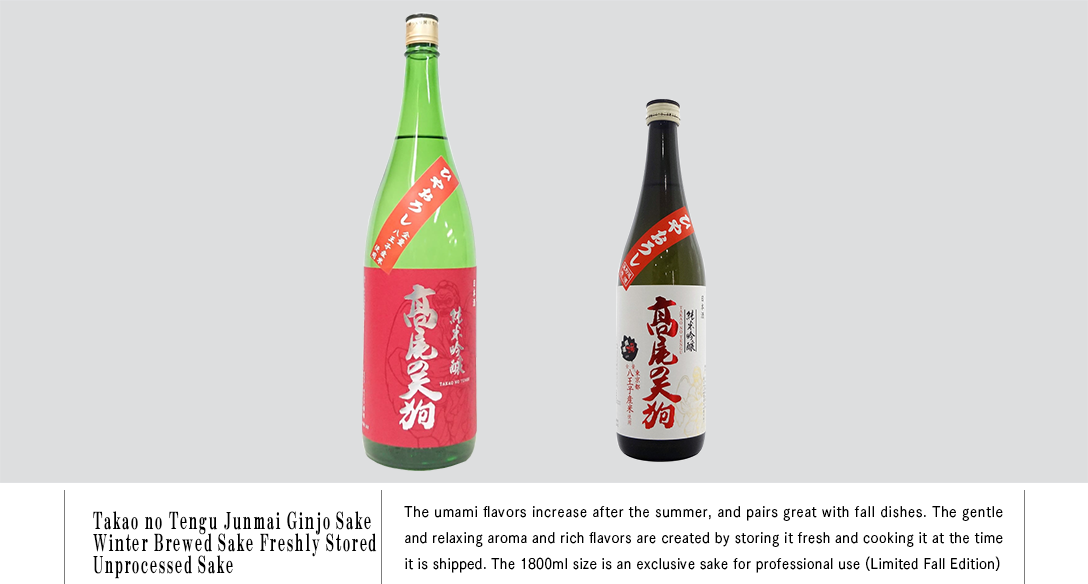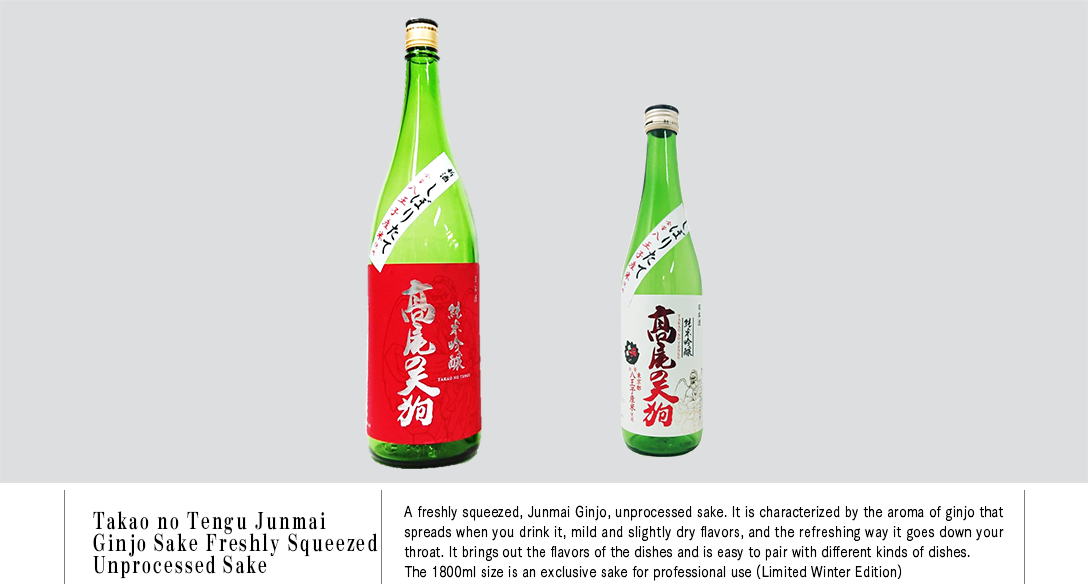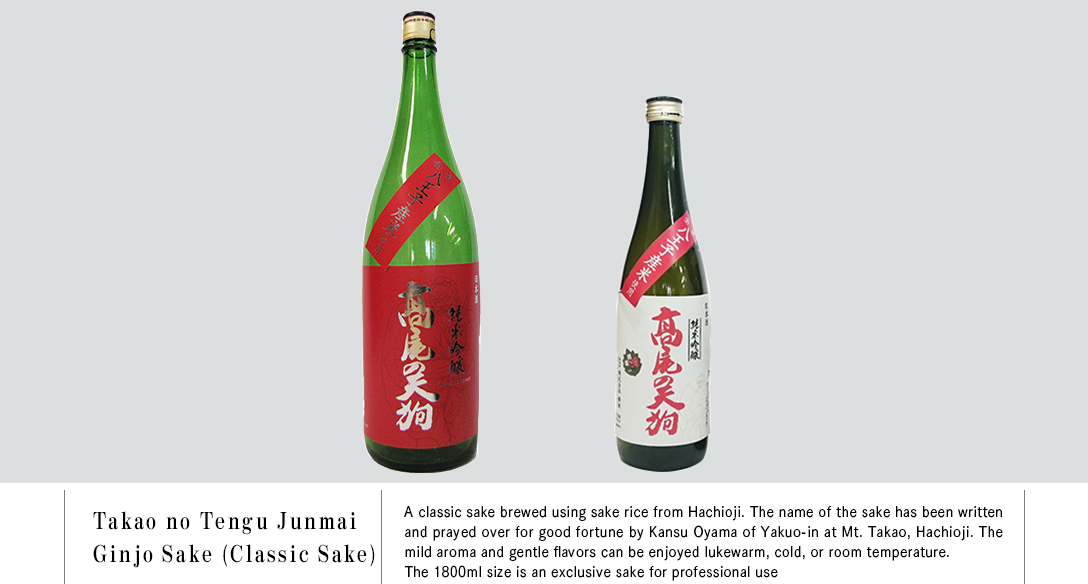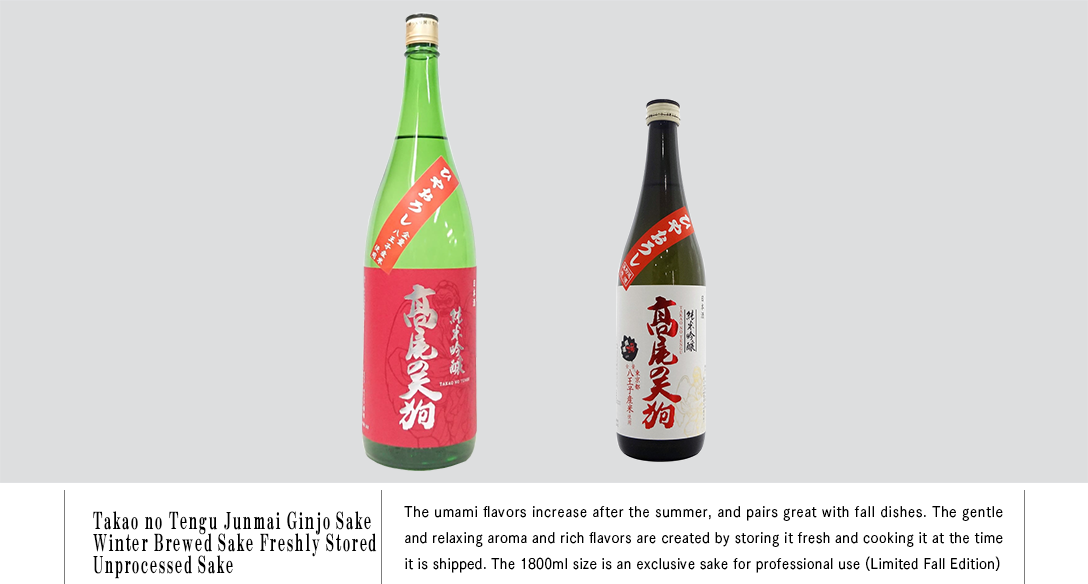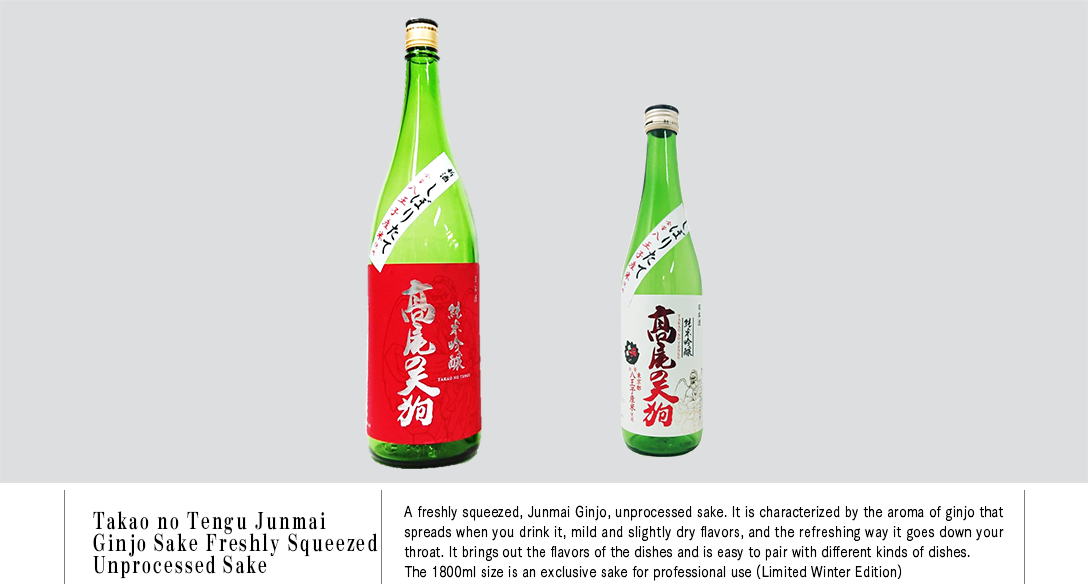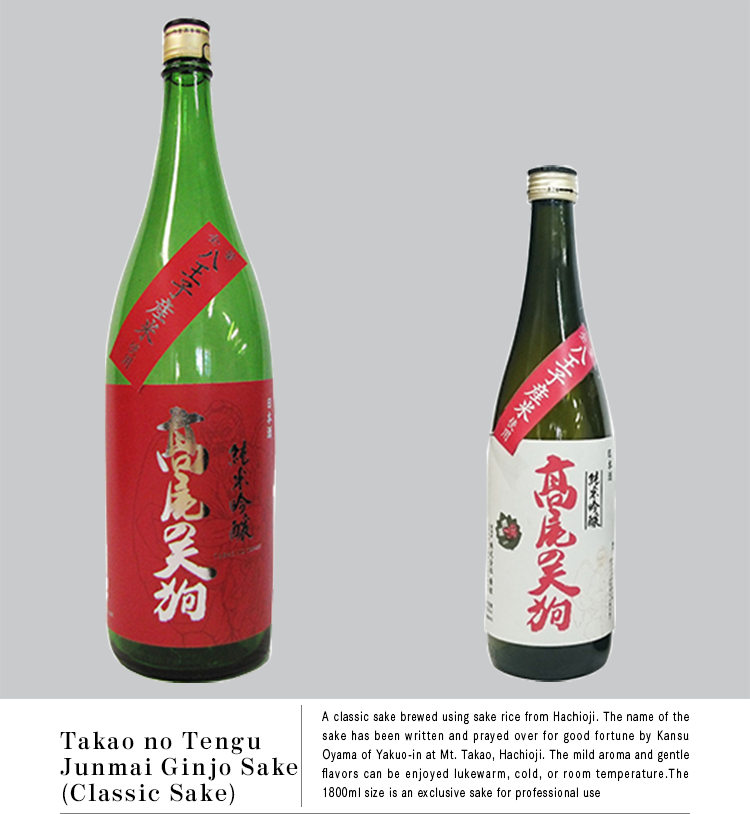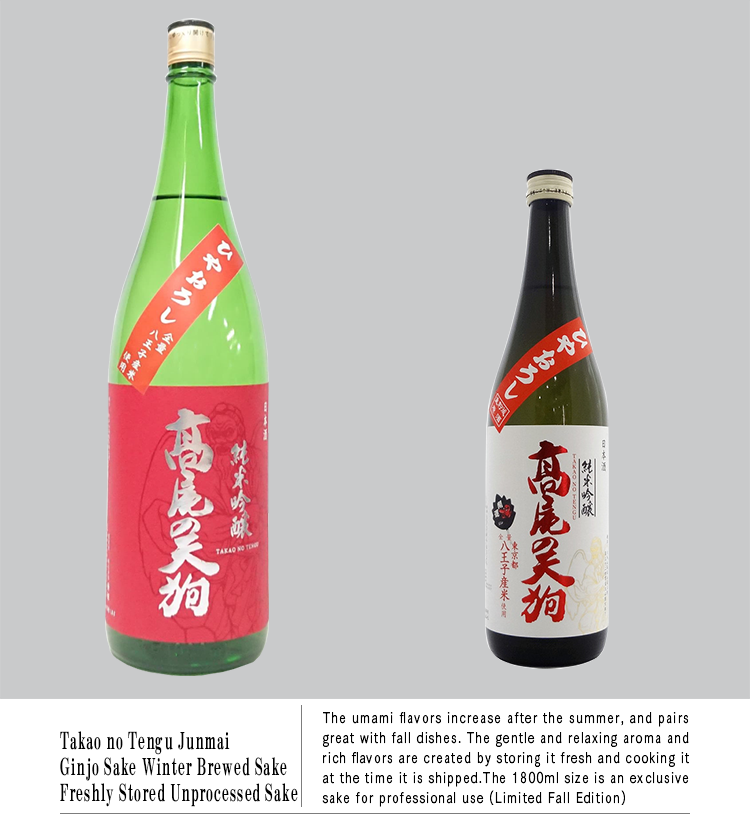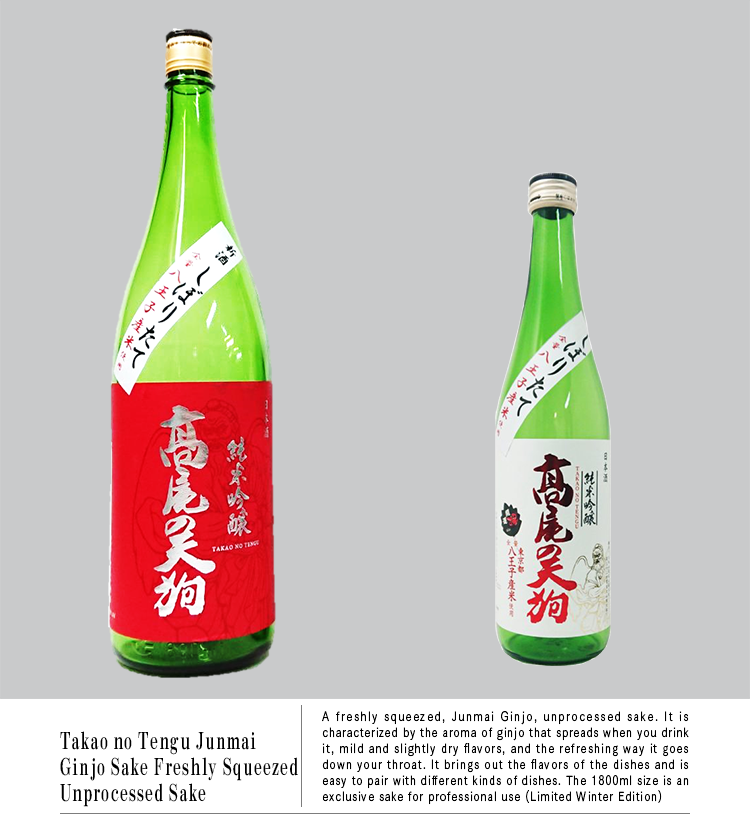 Maihime Co., Ltd
President NISHINAKA Mika
Showing gratitude and treasuring our customers
Maihime Co., Ltd. is committed to creating the structure of a company that continually evolves adjusting to the environmental changes, and practices the company's management philosophy: "Showing gratitude and treasuring our customers." We will continue to contribute and work on the development of our local community through the brewing and selling of Japanese sake, as one of the five traditional brewers in Suwa.
Limited sake made from rice for brewing sake, grown in Hachioji
"Takao no Tengu" is a limited sake made using rice ideal for brewing sake (including Miyama Nishiki and Gohyakumangoku) that has been subcontracted to produce to a farmer in Hachioji, and Takatsuki Clear Stream Rice from Hachioji (Kinuhikari). The characters on the label, "Takao no Tengu," is written by the 32nd Kansu Ryugen Oyama of Yakuo-in at Mt. Takao. The actual objects decorated were used as a reference for the illustrations of the Tengu and fan, under the approval of Yakuo-in. We have also launched a town revitalization project, "Hachi-Project & TOKYO (Hachipuro)," with the aspiration to "revive Hachioji through sake brewing (Takao no Tengu)" in 2014.
This is a town revitalization project aspiring to experience the entire process of creating rice until the sake is brewed with the participation of the citizens. It offers a place where restaurants, retail stores, and citizens can enjoy interacting with each other. The project is led by farmers, sake brewers, and sake stores.
Contact
Founded

2014

Capital

9.5 million yen

Company Info

Brew and sell Japanese sake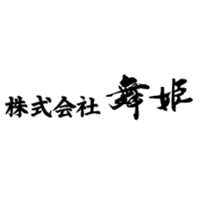 Maihime Co., Ltd / President NISHINAKA Mika
〒392-0004 2-9-25, Suwa, Suwa-shi, Nagano Tokyo Branch: 1-17-10, Motoyokoyamacho, Hachioji-shi, Tokyo
Phone : 0266-52-0078 FAX : 0266-58-0078  Mail : info@maihime.co.jp