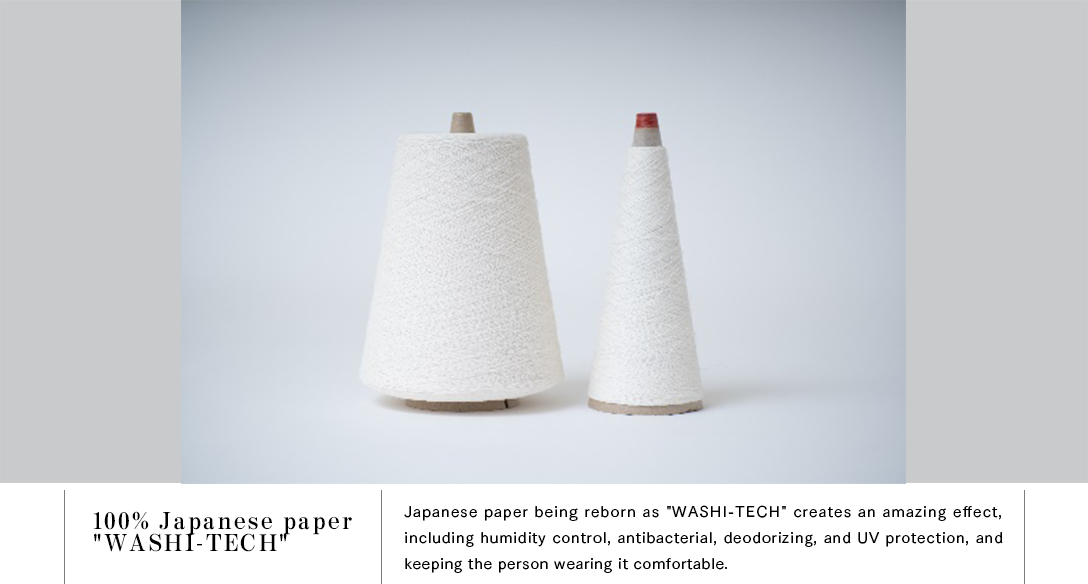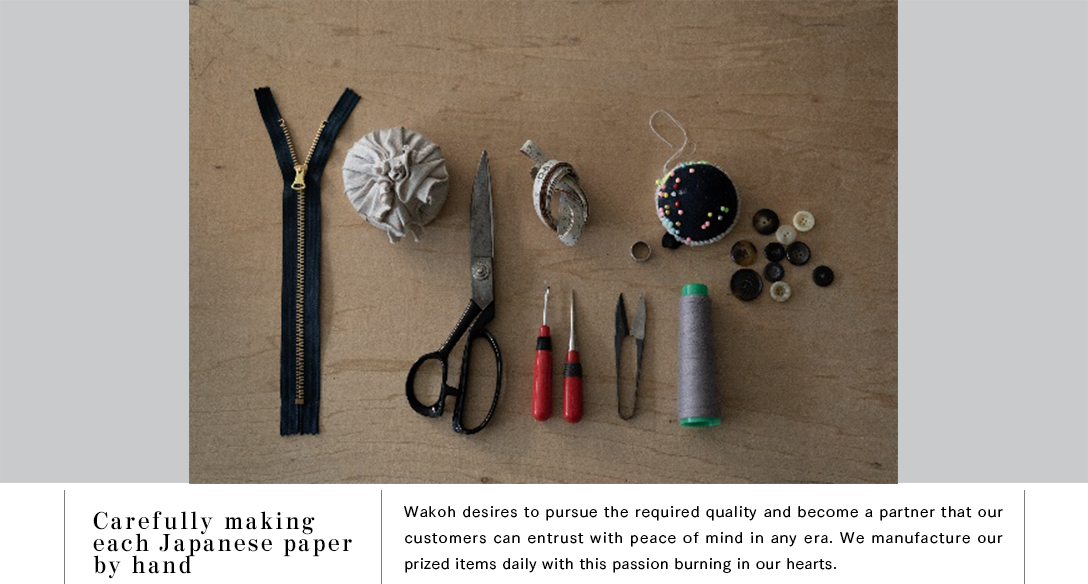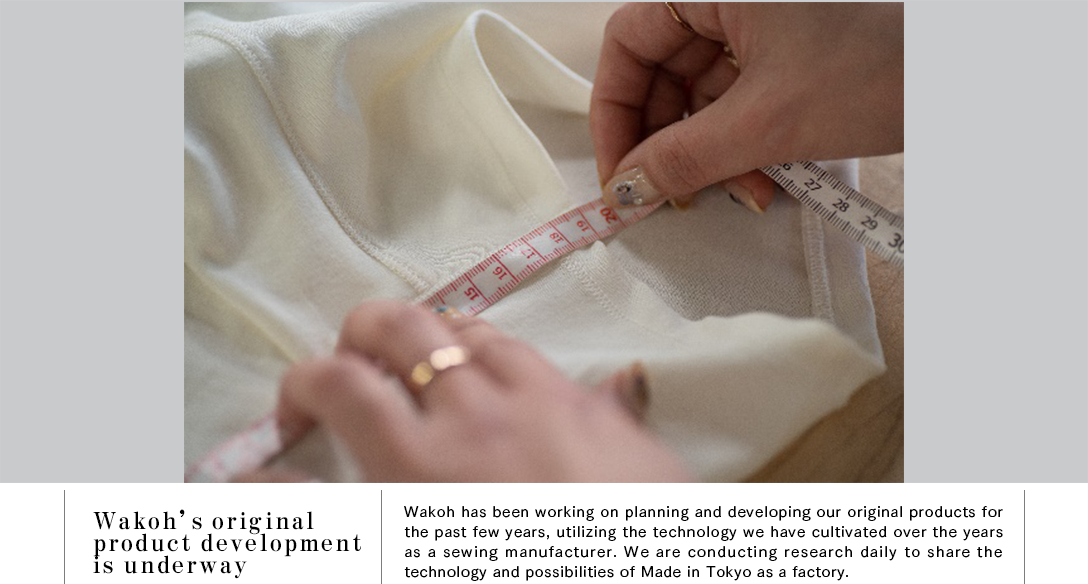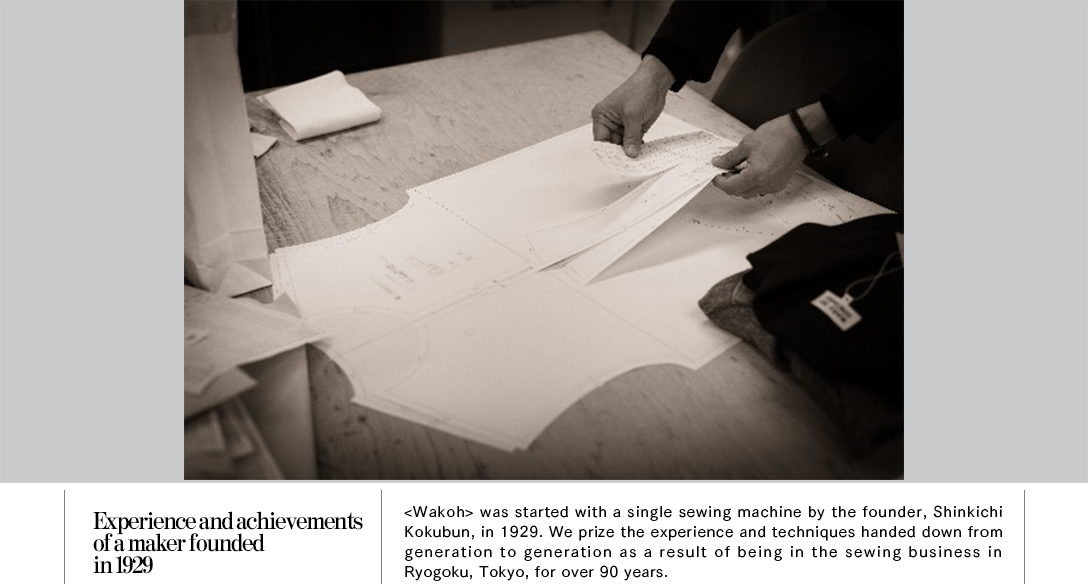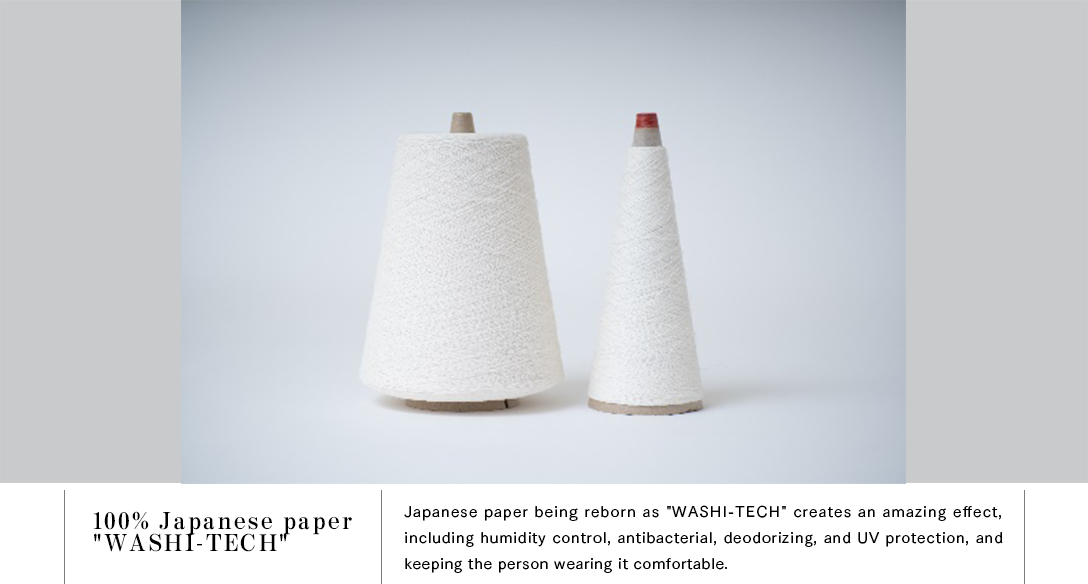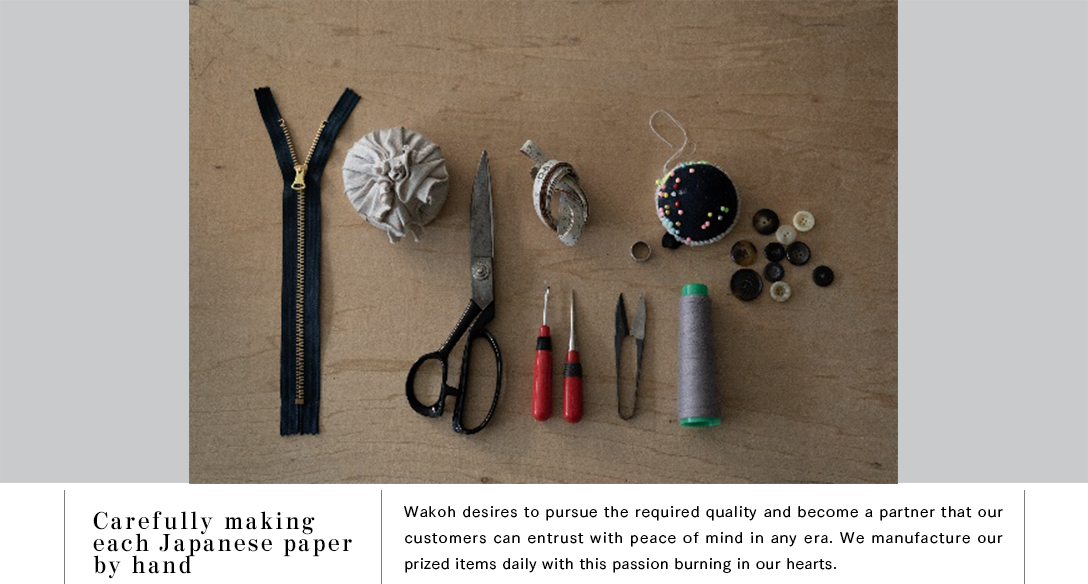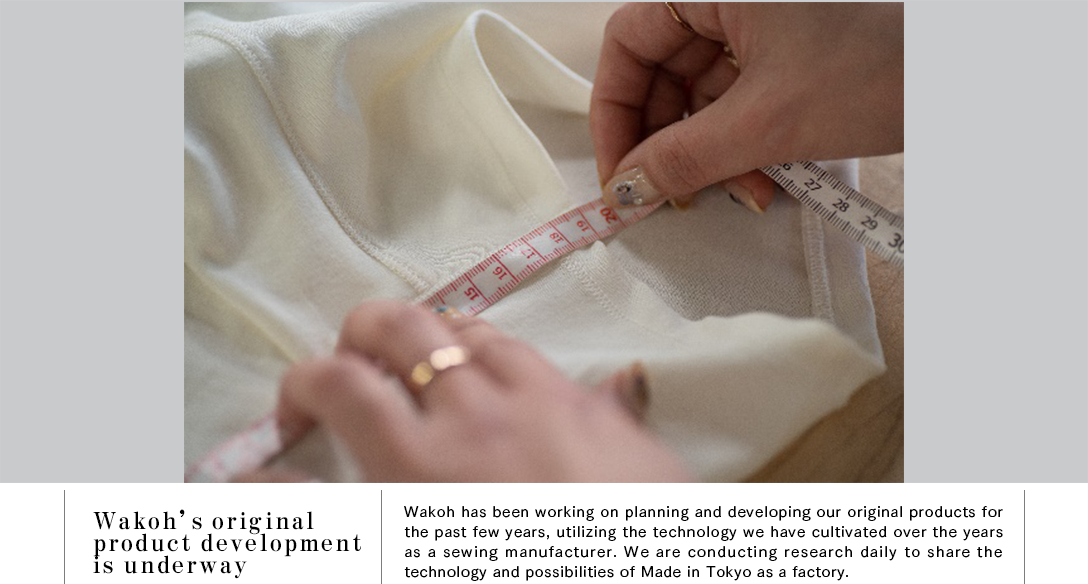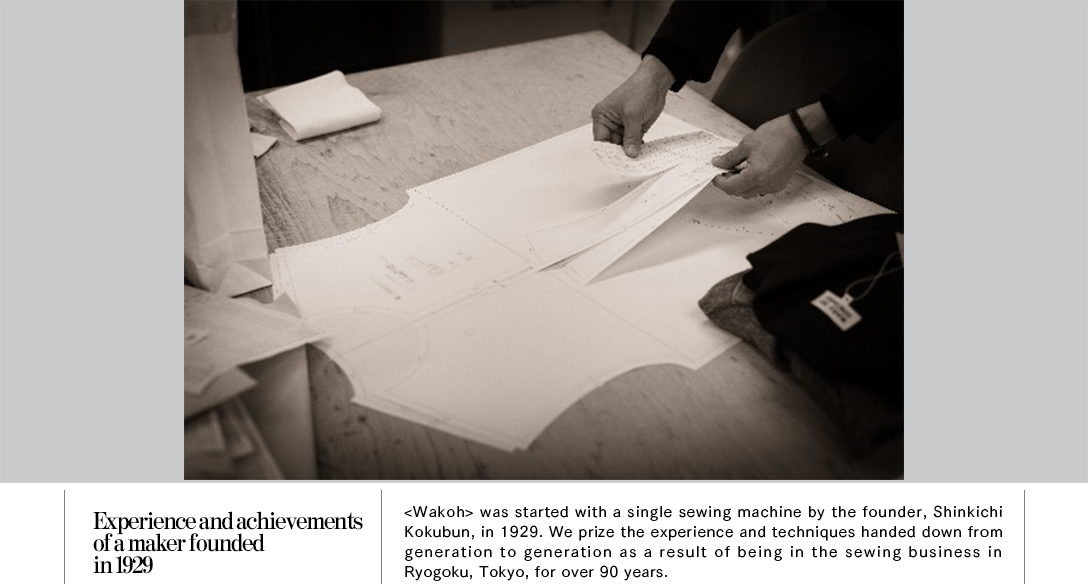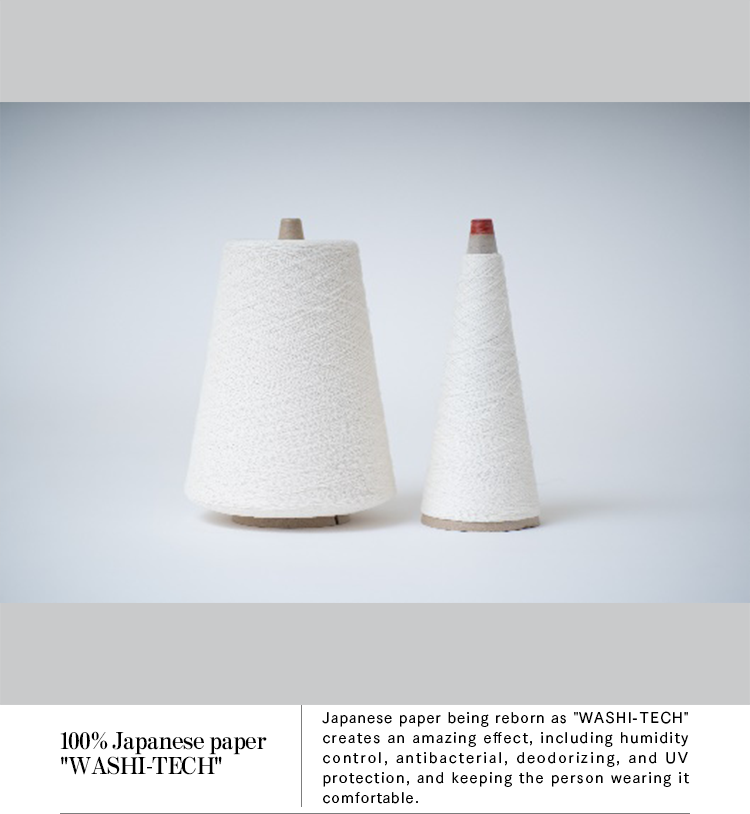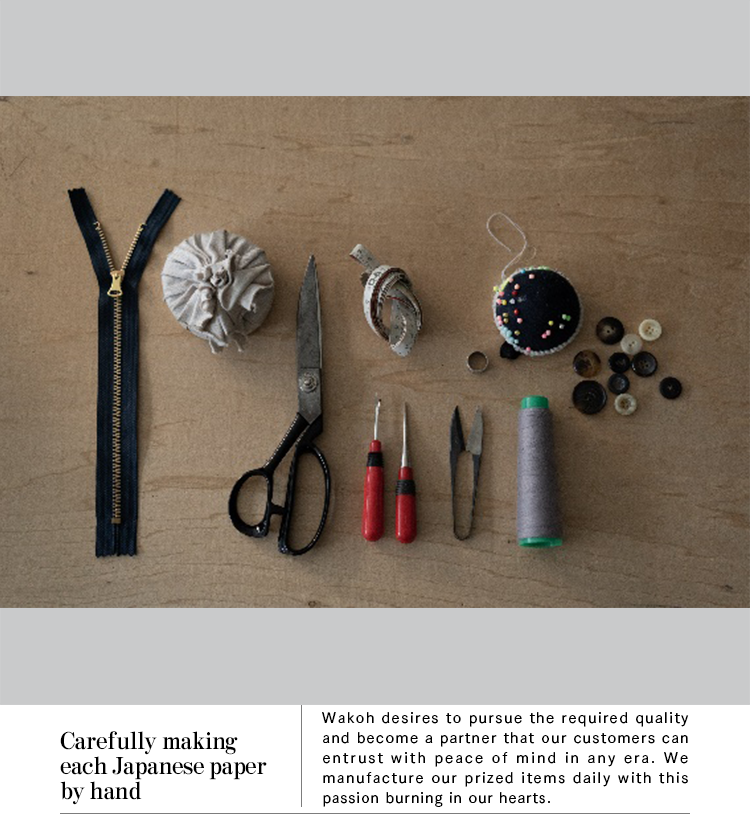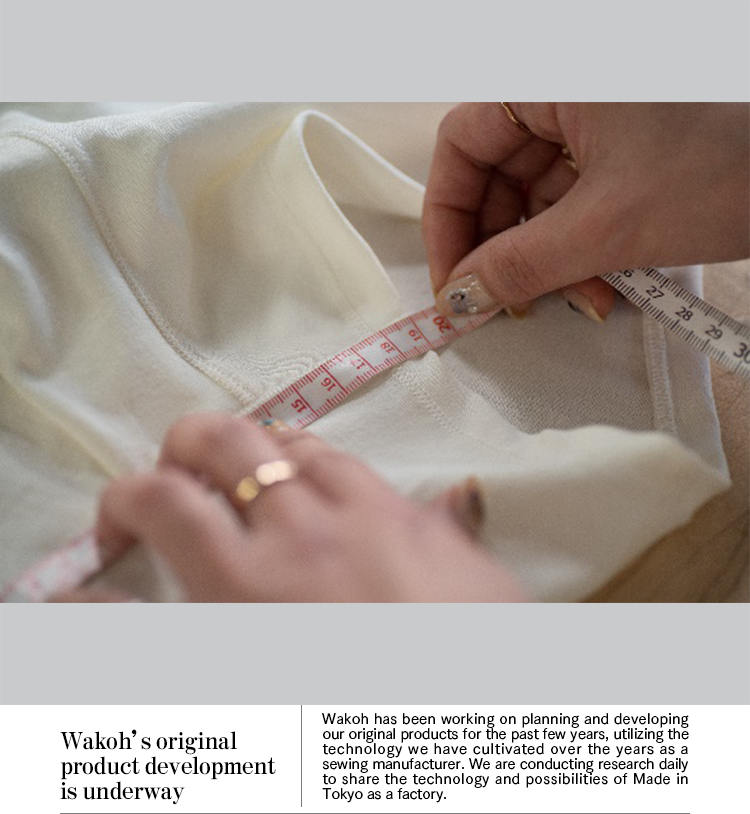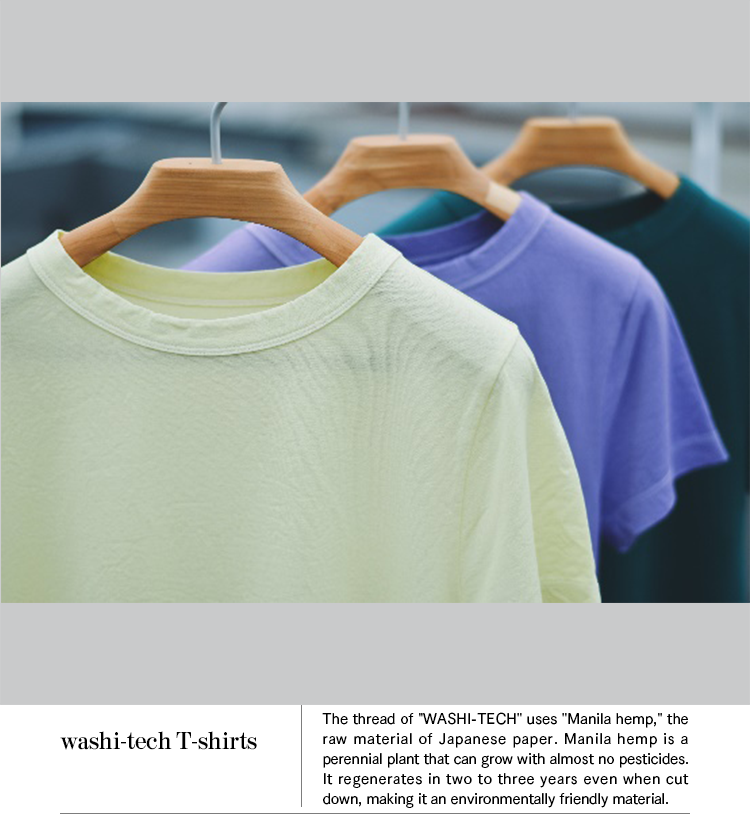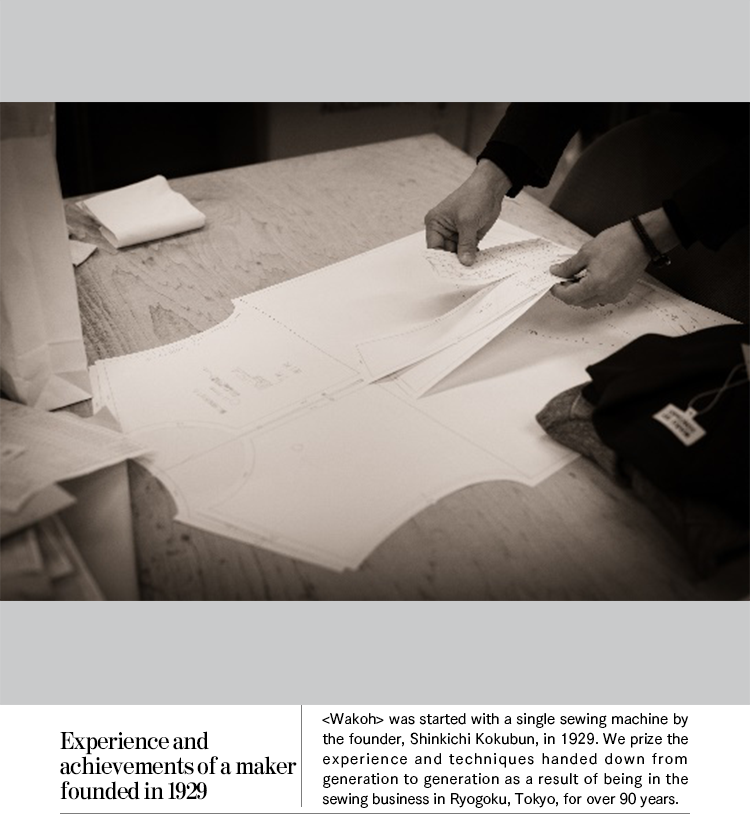 Wakoh INC.
Hiroshi Kokubun
Delivering our "hearts" to products made in "TOKYO"
A long-established sewing manufacturer founded in 1929.
Wakoh started a sewing business in Sumida Ward, Tokyo, in 1929.
We have our own factory in Ichinoseki City, Iwate Prefecture, and are working on manufacturing high-value-added cut and sewn wear that takes advantage of our 100% domestic production.
We prize the experience and techniques handed down from generation to generation as a result of being in the sewing business in Ryogoku, Tokyo, for over 90 years.
Each artisan with a wealth of experience and know-how has a special commitment to each process and has produced various clothes with reliable technology.
We strive daily to develop our products further, with careful attention to detail and sincerity toward the people wearing them.
In a single weave. With the passion of every single producer involved.
In a single weave.
With the passion of every single producer involved.

Social problems caused by the fashion industry have come to the fore in recent years. Our society is struggling to change the state of fashion and how people think about it.
"WASHI-TECH" continues to search for processes that don't burden the earth and mind, caring about everyone involved in the production, from raw material producers to sewing artisans. We have paid close attention to detail so that every product can be made with the pure passion of the producers in a comfortable work environment and stress-free work.

We aim to fulfill our "responsibility to create" and realize an "ethical future" where consumers and producers can be happy.
Contact
Founded

1929

Capital

19 million yen

Company Info

Apparel planning and sewing industry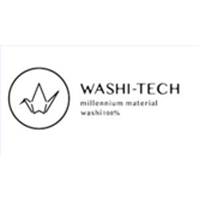 Wakoh INC. / Hiroshi Kokubun
〒130- 0021 2-15-9 Midori, Sumida Ward, Tokyo
Phone : 03-3634-5645 FAX : 03-3634-5649  Mail : info@wakoh.tokyo