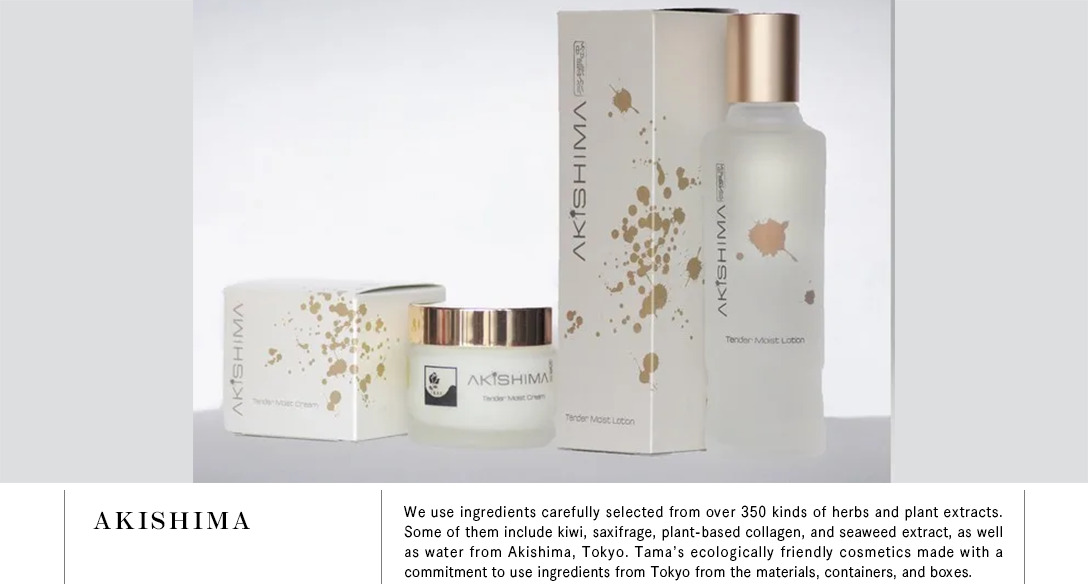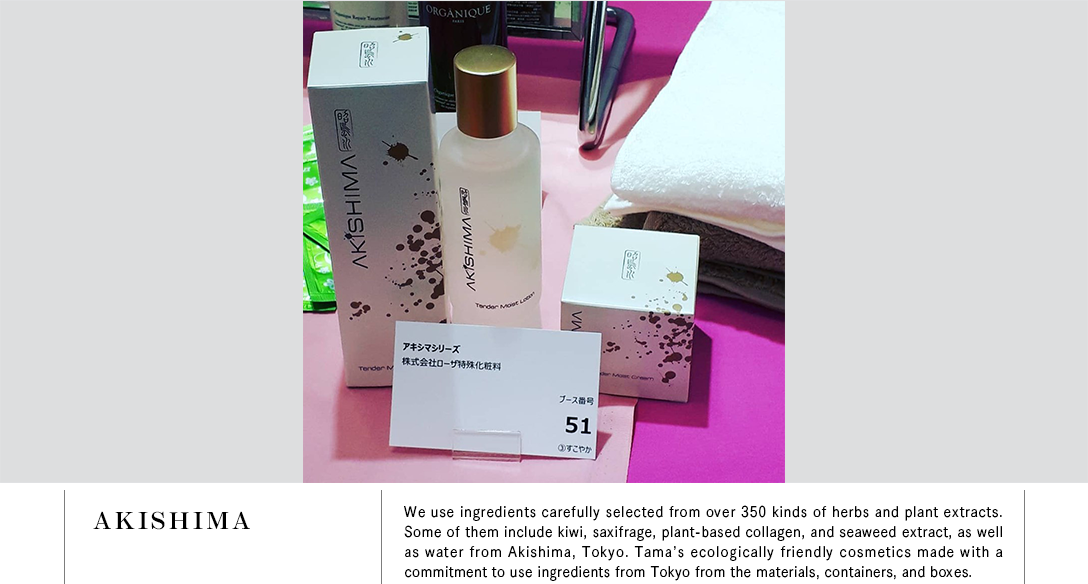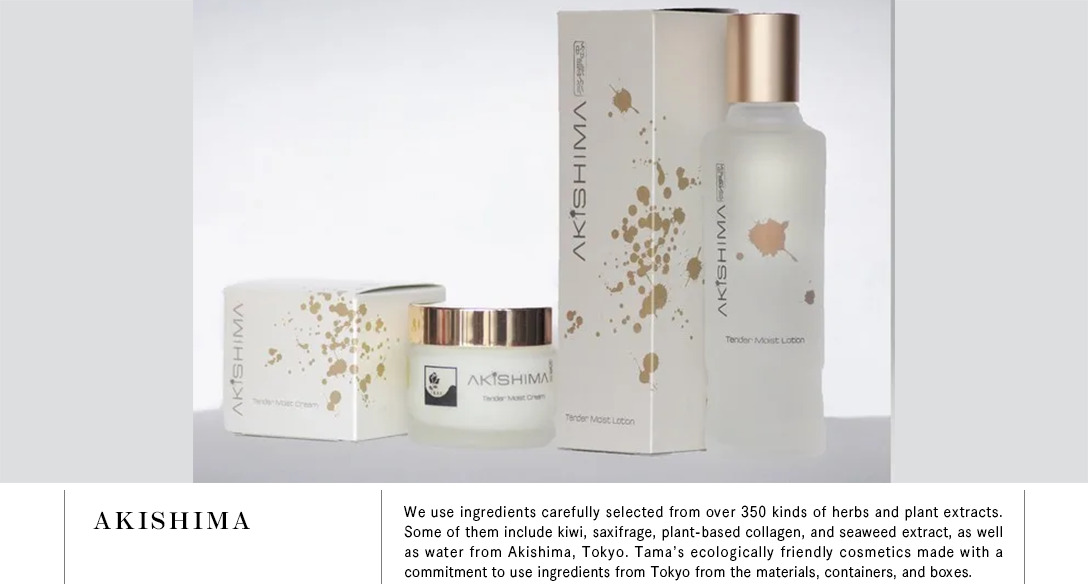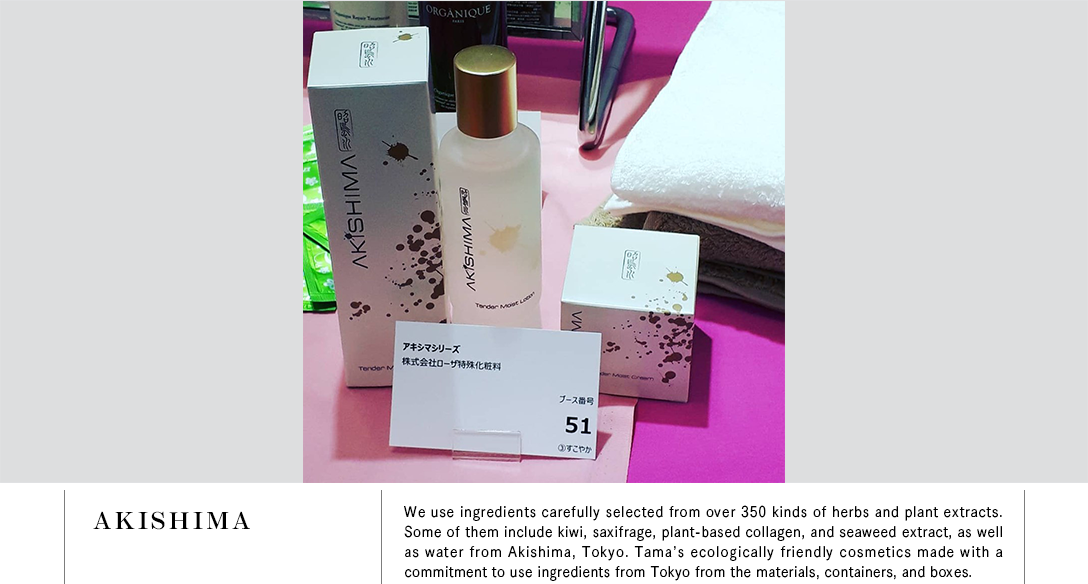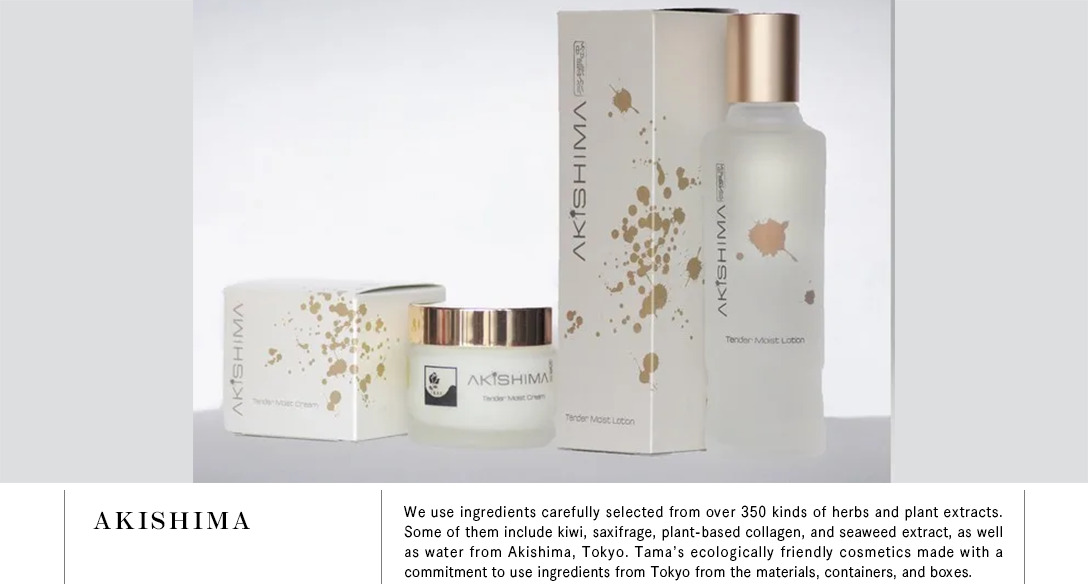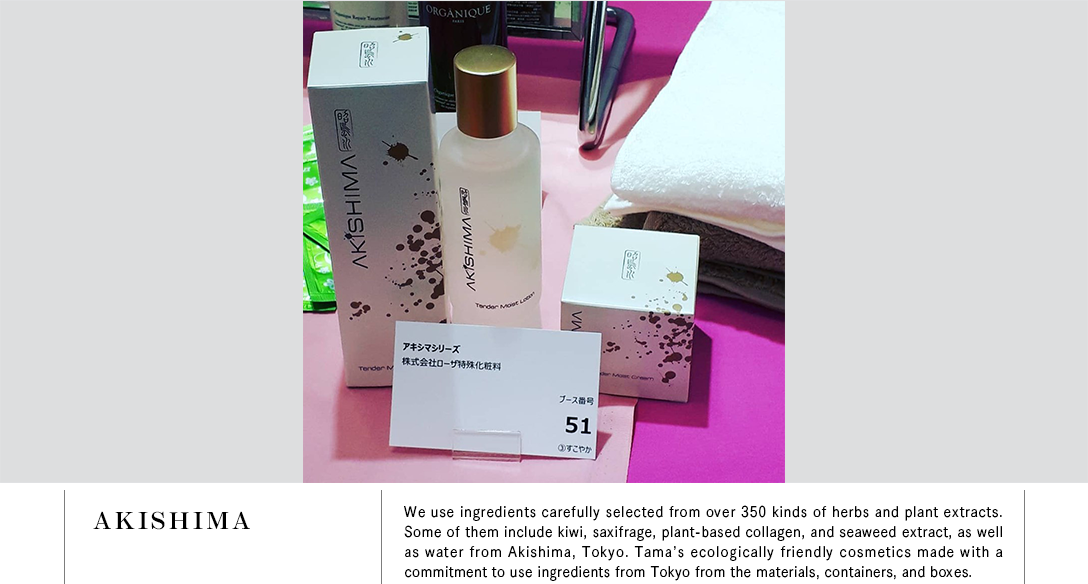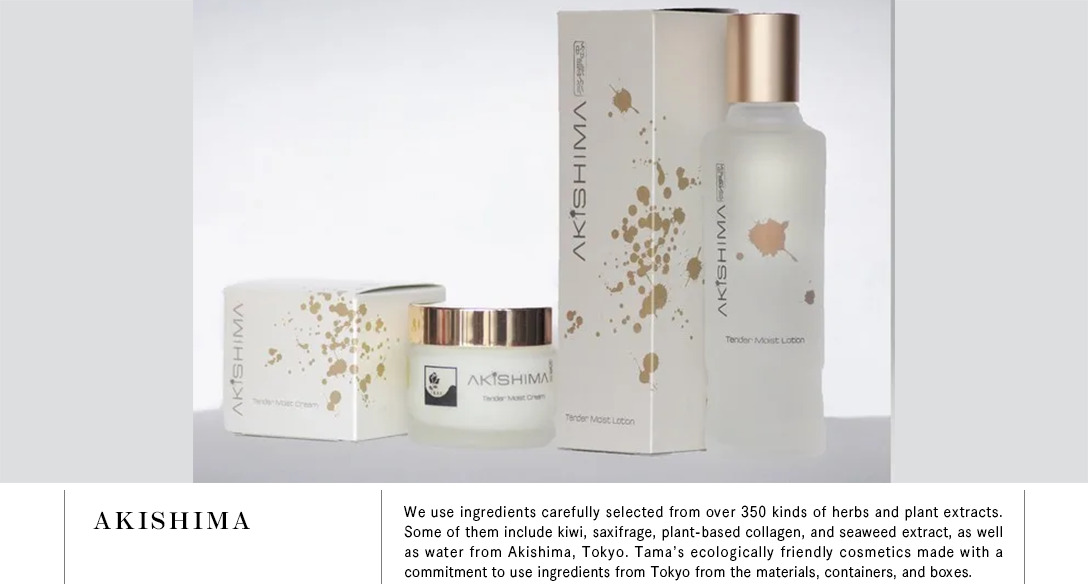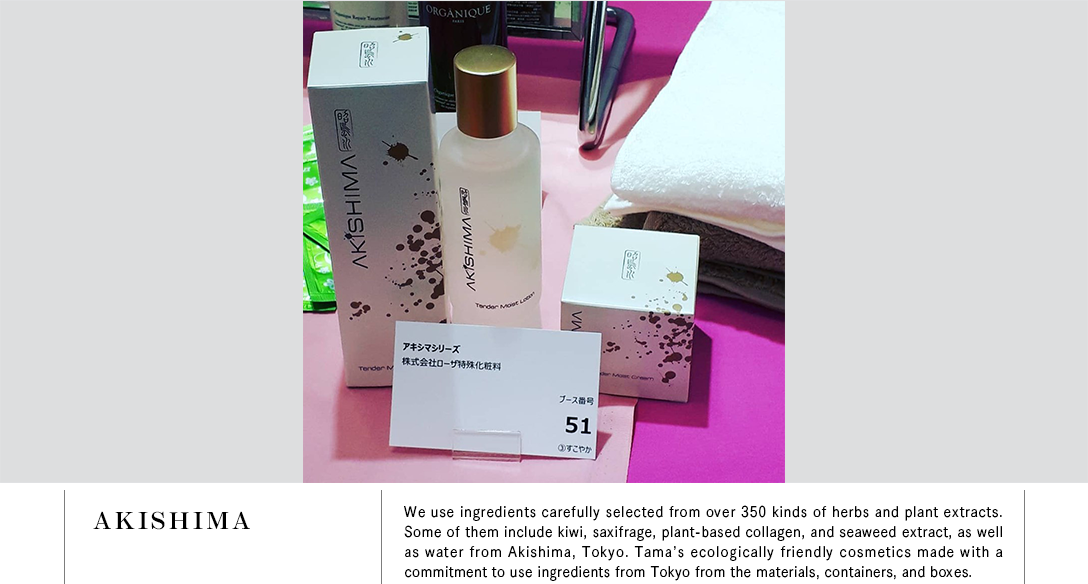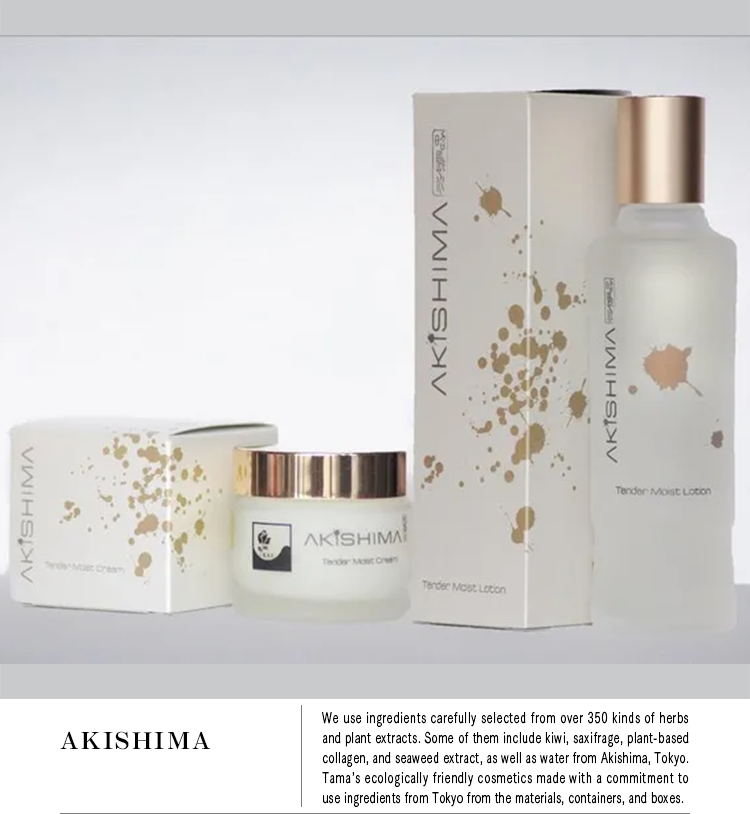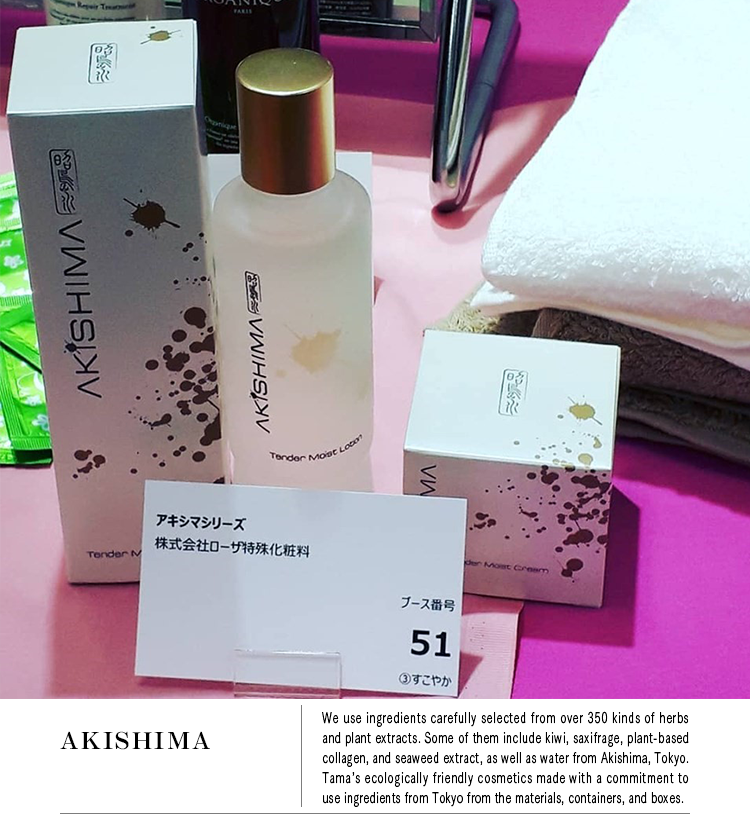 Rosa Special Cosmetics Co., Ltd.
President KADOYA Masao
Aspiring to become a company that can offer a satisfying and nourishing life
Rosa Special Cosmetics Co., Ltd. conducts detailed marketing research and focuses on the market information not only in Japan but also overseas and new technologies, and utilizes it for our product planning to meet the diversifying needs of consumers. We accurately discern what will be in style and what is required. We confidently create our products, pouring our hearts in each one that is born by understanding the times we are in and continuously communicating with our customers.
While continually searching for the essence of beauty, we aspire to become a company that can offer a satisfying and nourishing life by creating systems that swiftly and accurately embodies the themes we receive from our customers, make new proposals, and create high-quality products, based on the experience and trust we have built upon.
Aspiring to develop products for Tama made from the nature of Tama
Our desire is to create ecologically friendly cosmetics for Tama using ingredients from the Tama Region, and launch products that care for both people and the earth. This is why we create cosmetics that are not harsh on the skin that does not cause skin troubles, by extracting essence by ourselves from natural ingredients, such as thinning wood from trees, vegetables, fruits, and herbs from areas, including Hinohara Village, Ome City, Hamura City, Akishima City, Tachikawa City, and Hino City in Tama Ward.
As one of our efforts that have been gaining attention, we developed souvenir cosmetics from cypress chips from Hinohara Village in Tokyo, as a joint project with Morokami Seminar of the Faculty of Social Sciences of HOSEI University. We also partnered with Hinohara Village and Tokyo Chainsaws Co., Ltd., and many media, including newspapers and weekly magazines, featured the project.

We also offer order production and OEM production tailored to the individual needs of corporate customers, in addition to creating and selling current products. We recommend semi-private products for customers who are using the service for the first time and are not sure what to choose.
Rosa Special Cosmetics Esthetic Salon
We hold handmade cosmetic experience classes with Rosa Special Cosmetics.
The participation fee is free, and anyone can join the class. Please feel free to contact us for details.
The beauty salon on the 4F of our company's building is a registered salon of The Association of Japanese Estheticians and Beauty Therapists. It is the only salon that is registered as both a beauty salon and treatment location, under the jurisdiction of the Tama Tachikawa Public Health Center.
Our salon's president also has experience as a cosmetics manufacturing technician, hairdresser, and beauty school lecturer.
Contact
Founded

1958

Capital

24 million yen

Company Info

Manufacture and sell cosmetics and quasi-drugs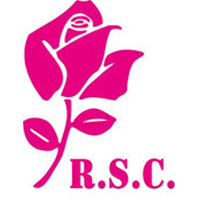 Rosa Special Cosmetics Co., Ltd. / President KADOYA Masao
〒203-0042 Technical Research Institute 52, 1-1-12 Yawata-cho, Higashikurume City, Tokyo
Phone : 042-420-1201 FAX : 042-420-1214  Mail : info@rosa-sp-cosme.co.jp