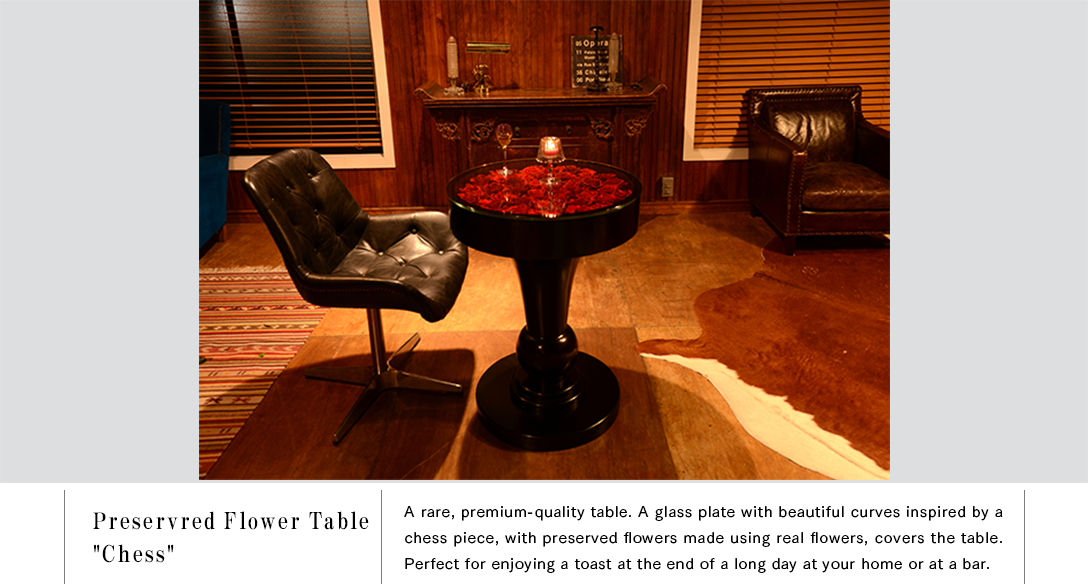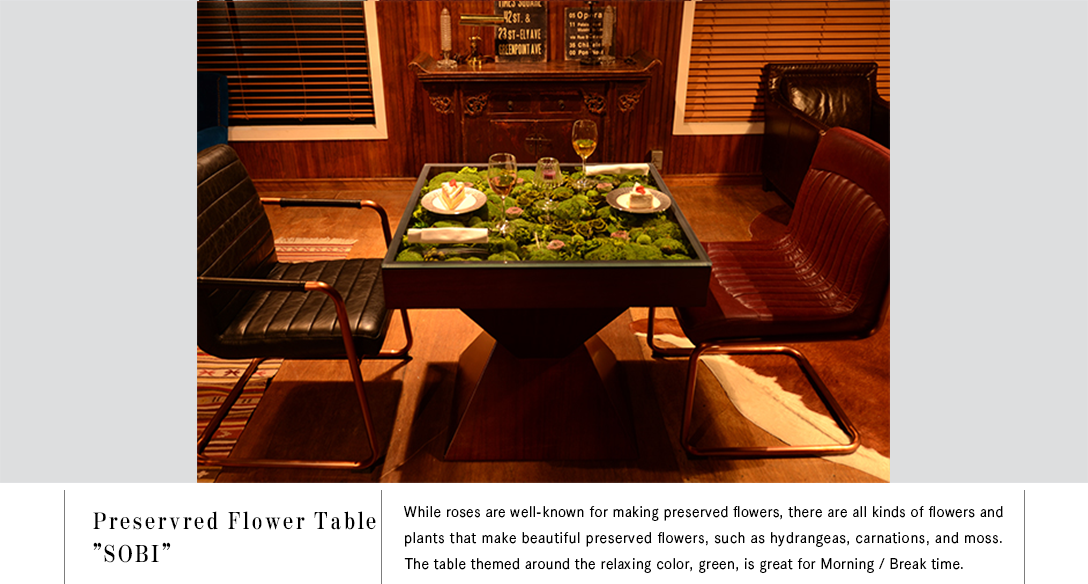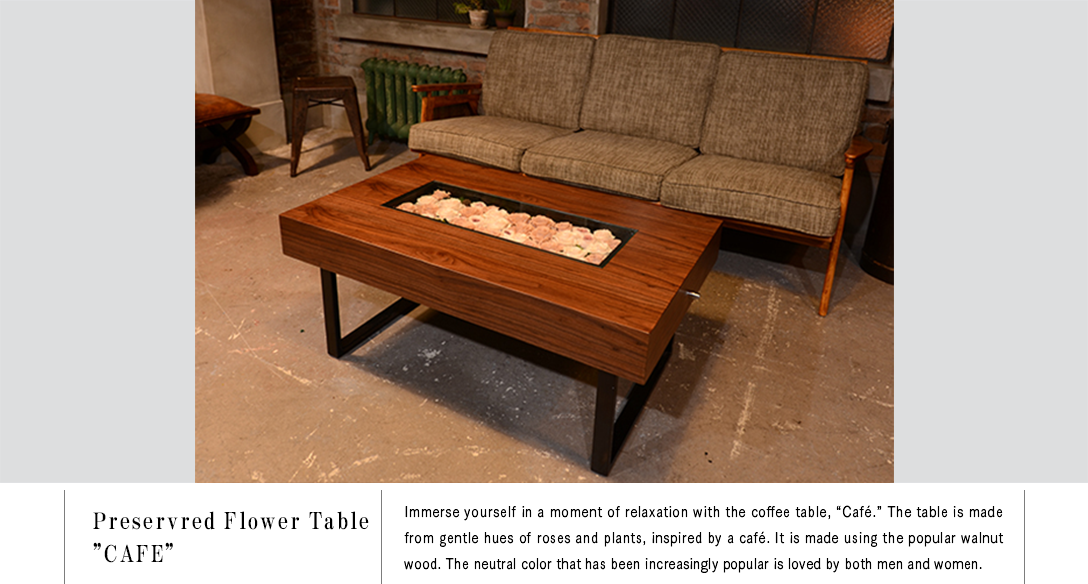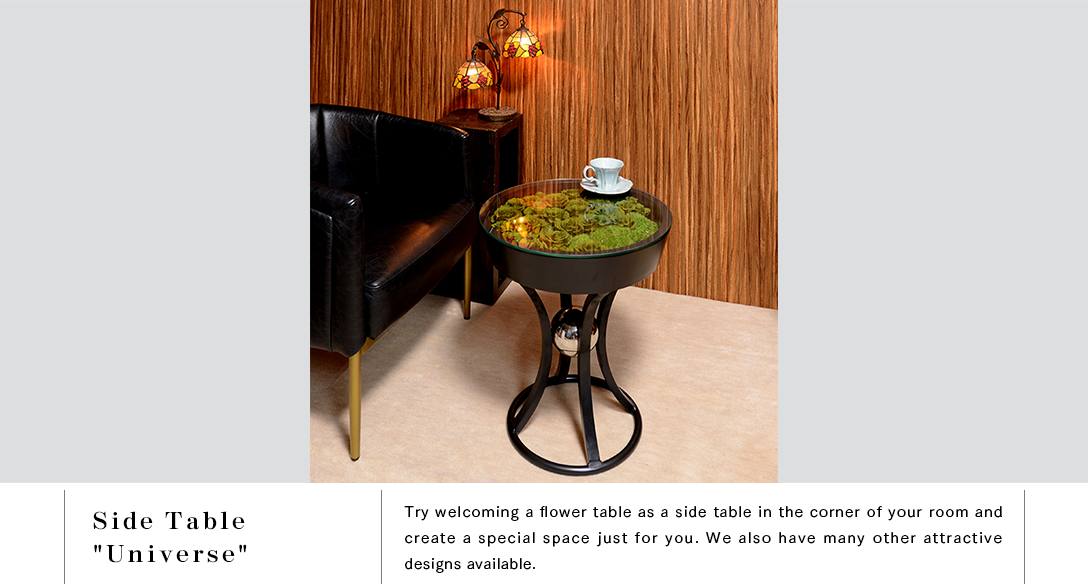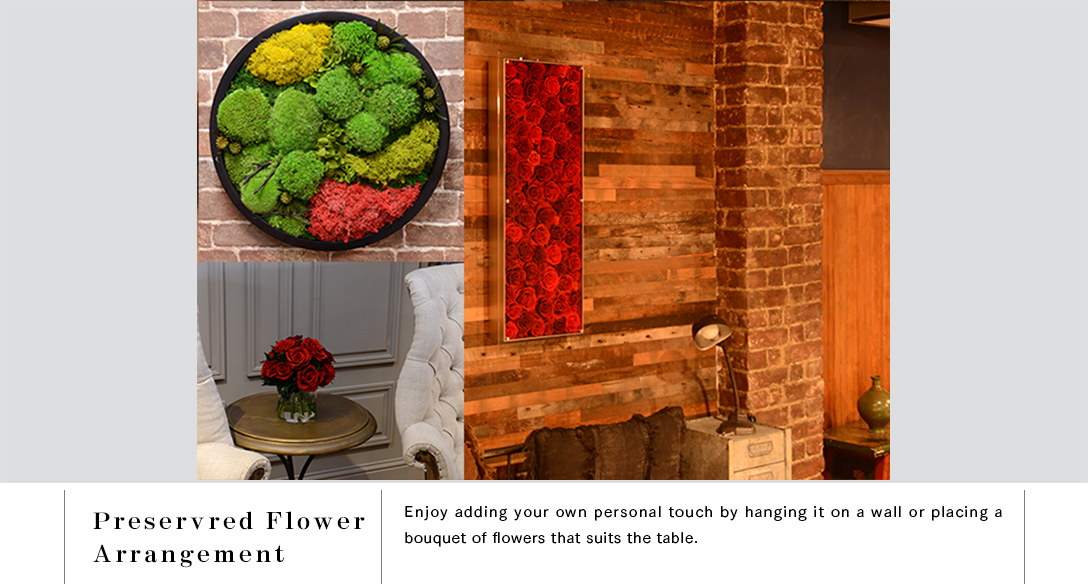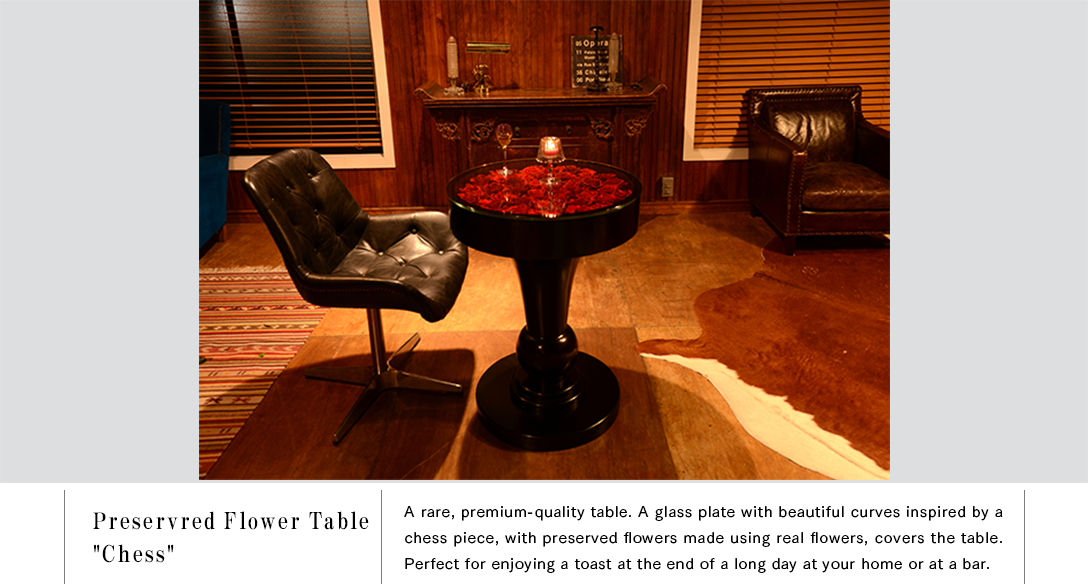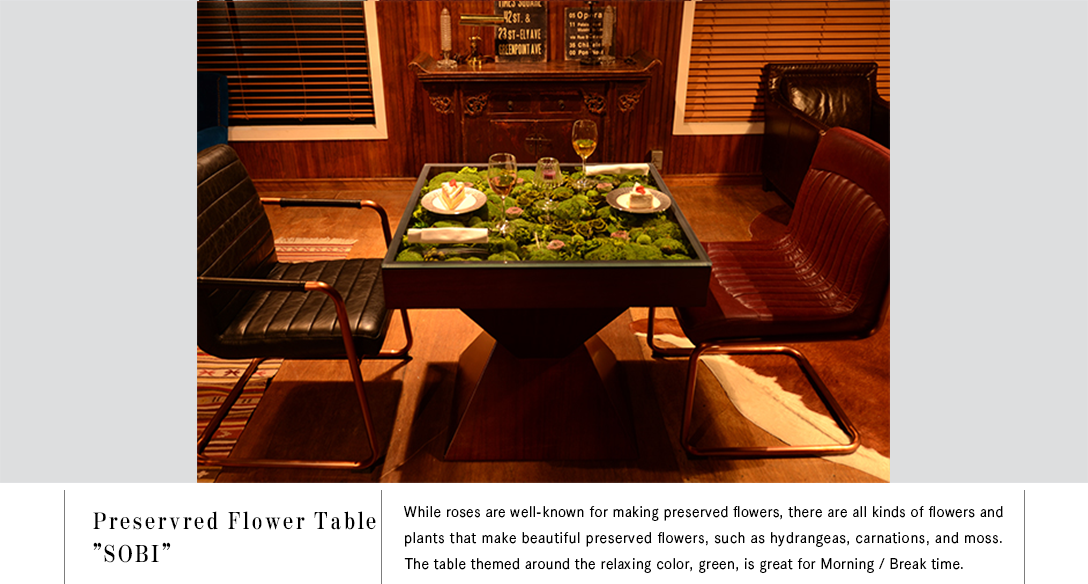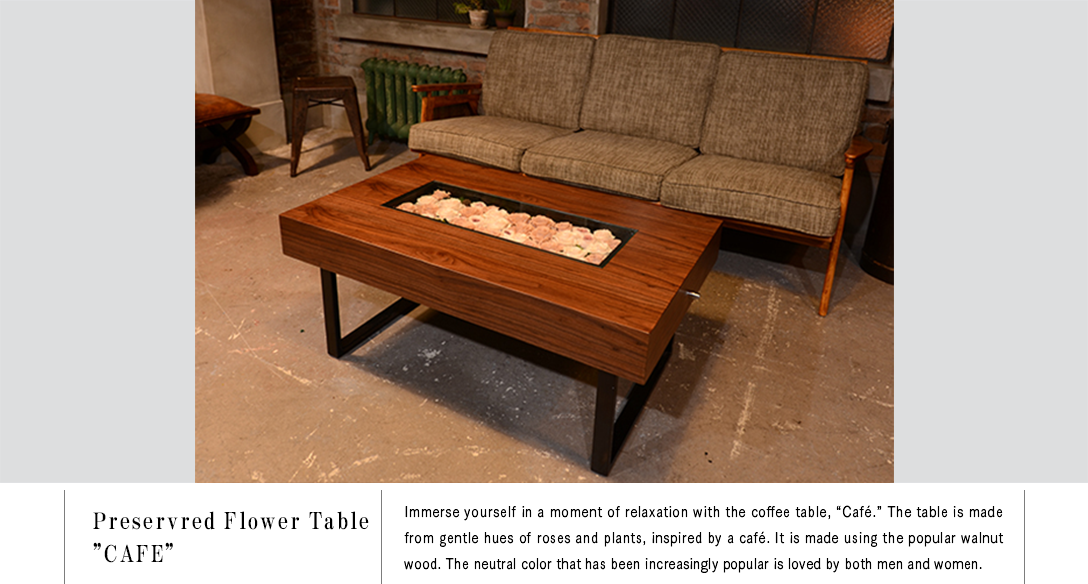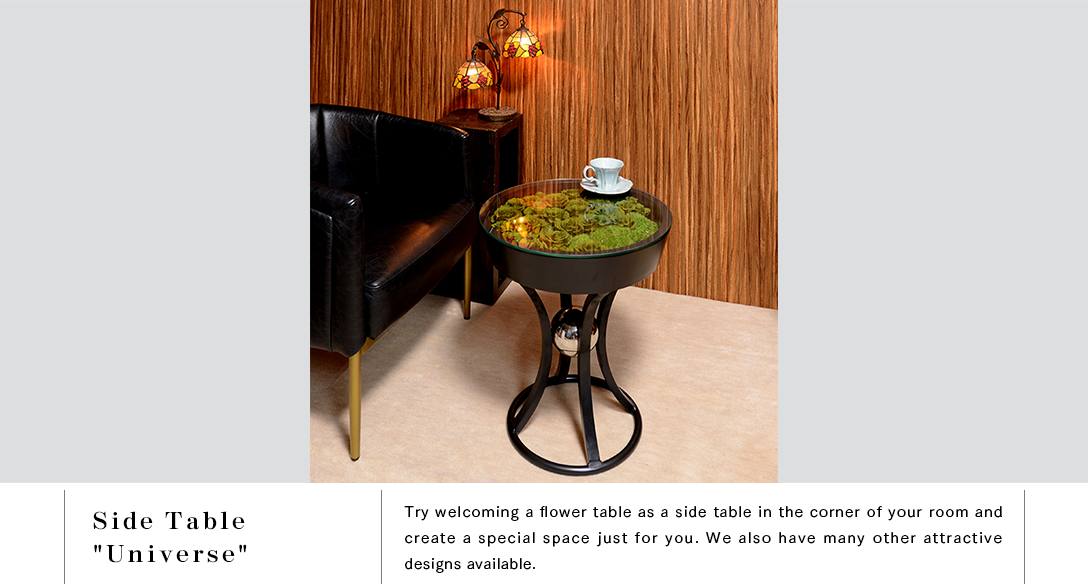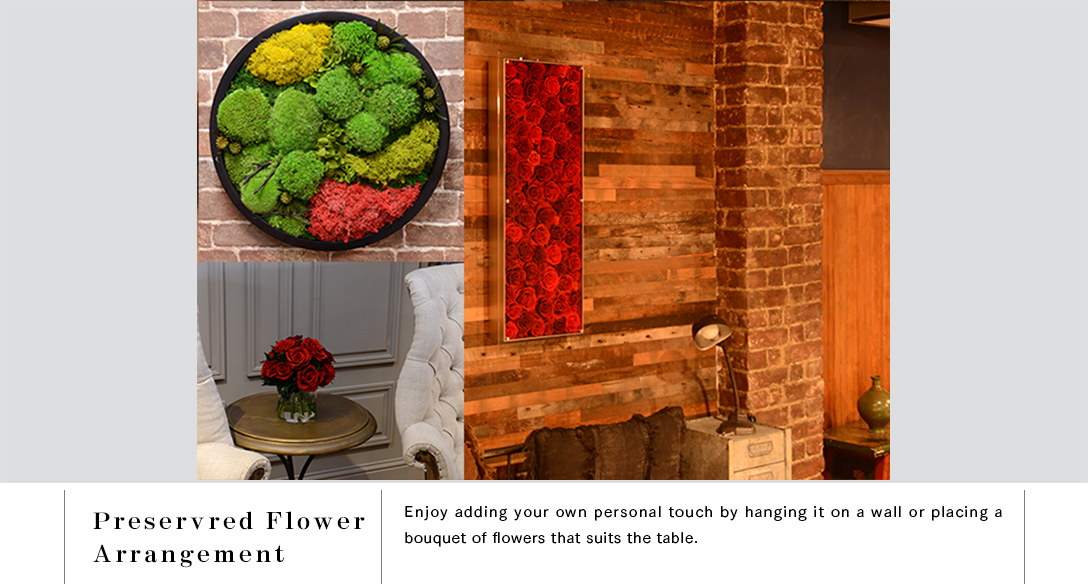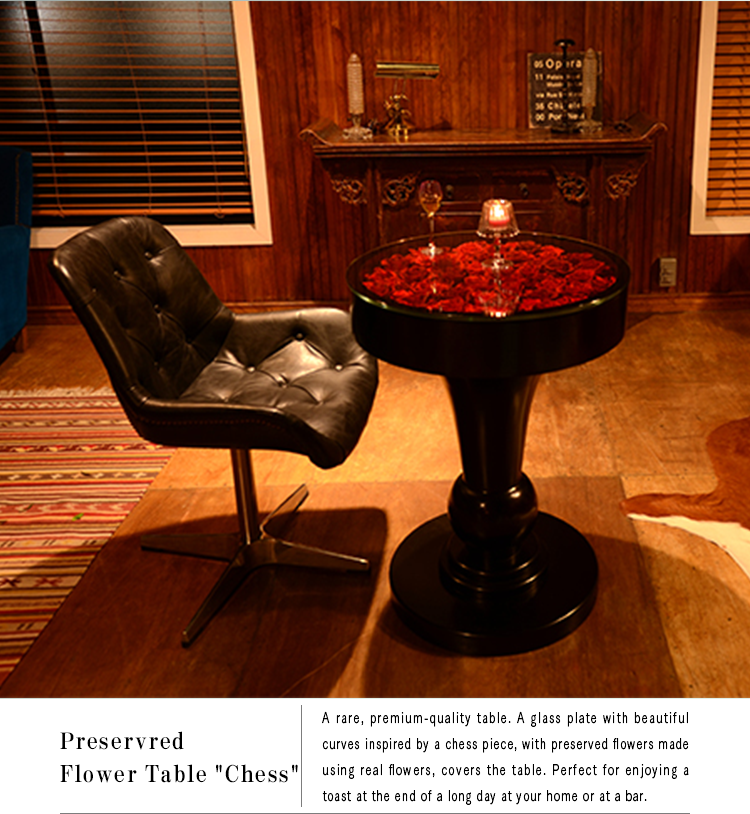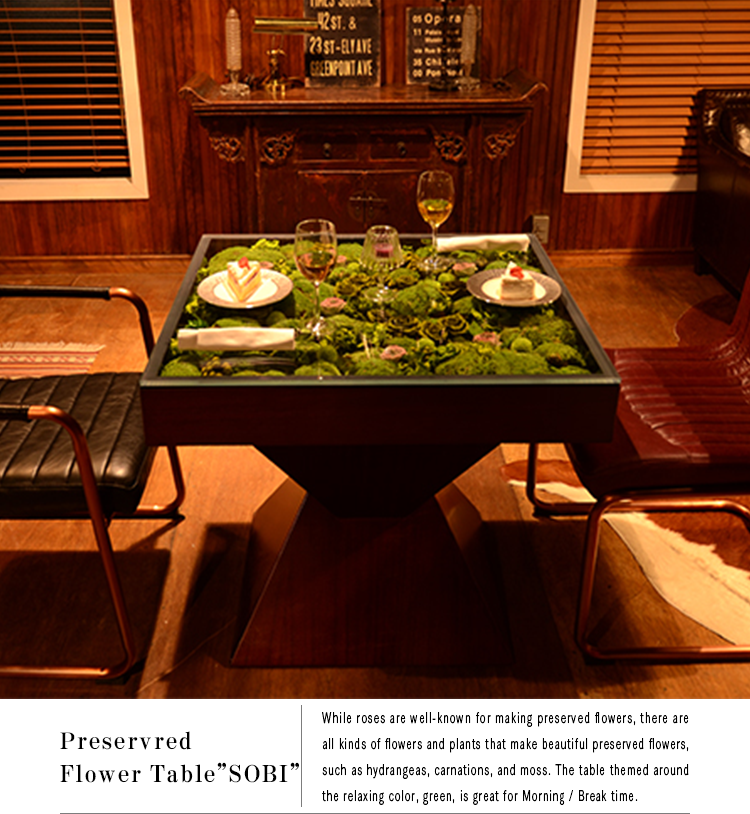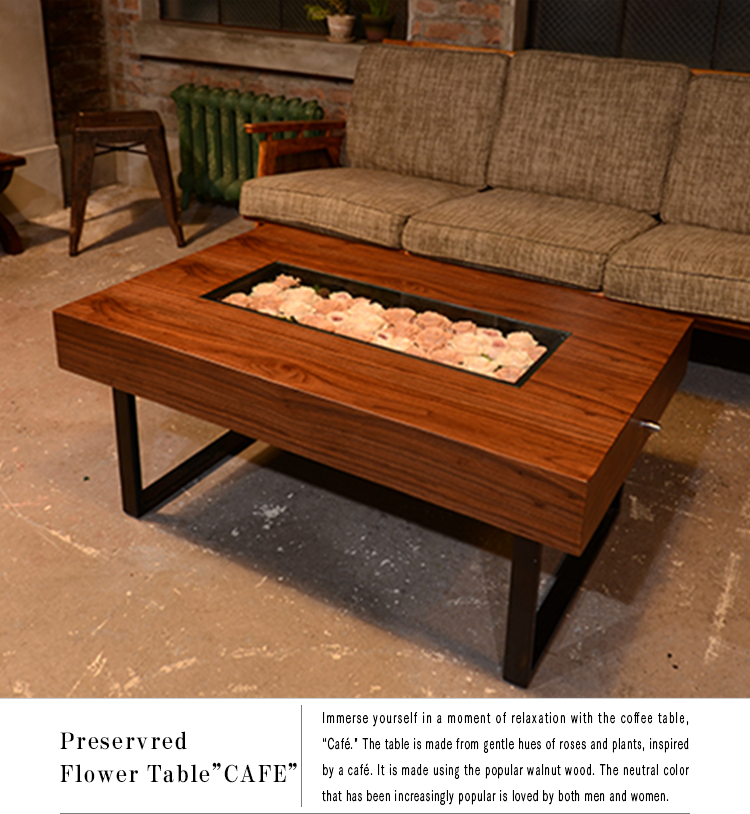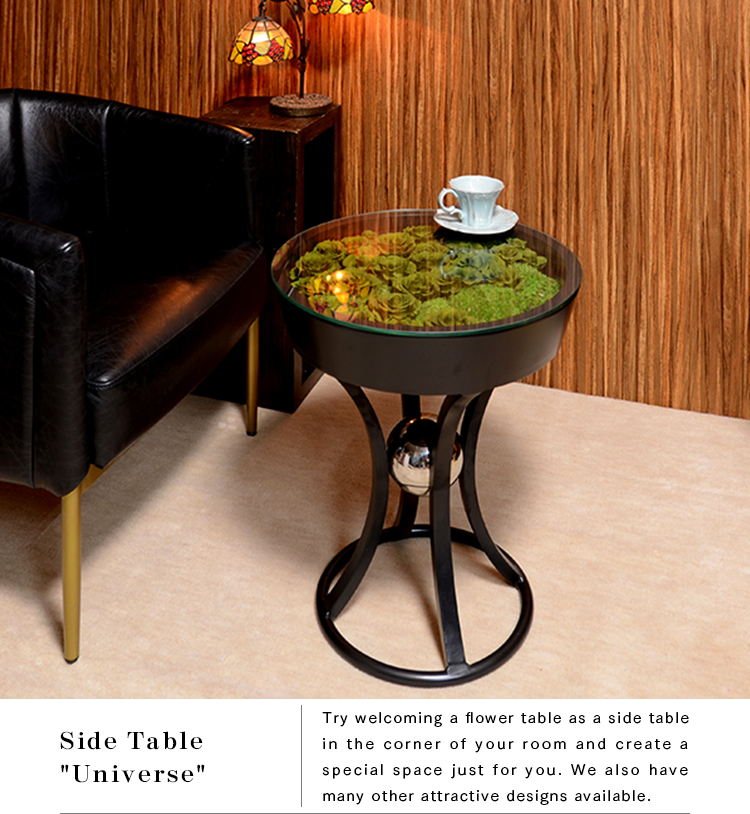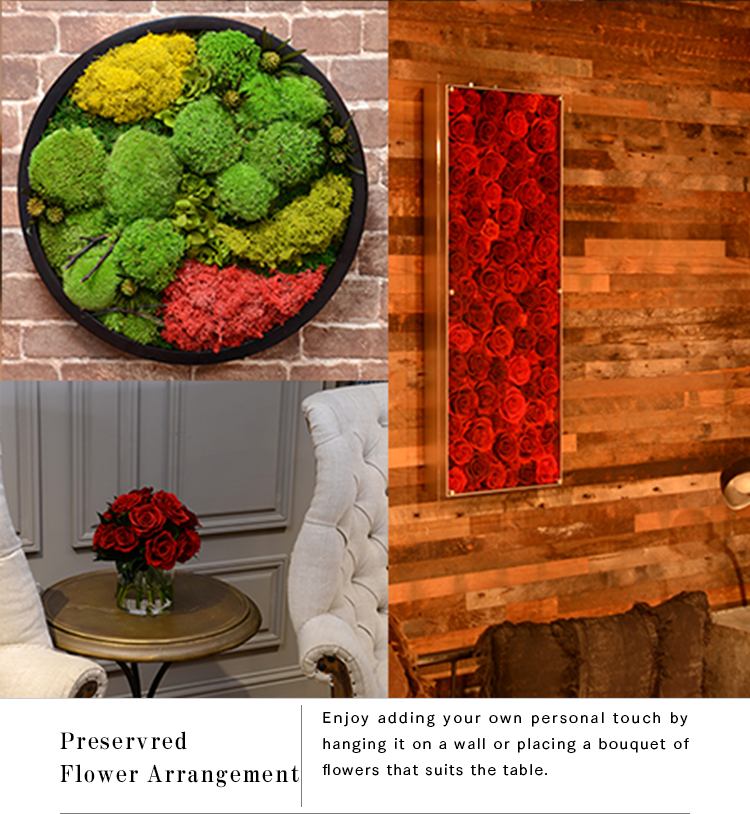 BirdyPlan Co.,Ltd
President OMOTO Kiyoshi
We propose ways to enjoy flowers according to your lifestyle
When is the last time you bought flowers just for yourself? Many of us might have lost touch with real flowers as the times have changed. BirdyPlan is a store specializing in preserved and artificial flowers, floral design, and arrangements. Going beyond the pre-conceived style of "flowers in a vase," we created a glass table covered with flowers. It is a furniture arrangement born from our fresh idea for people who have a modern and busy lifestyle. We invite you to try incorporating floral arrangements and real flowers into your lifestyle and bring beauty and nourishment to your daily life. While preserved flowers are real flowers, it does not require any watering and will not cause allergies. This makes it an ideal, heartfelt gift for all kinds of occasions, including weddings and other celebrations.
Creating one-of-a-kind, heartfelt, diverse floral arrangements
Flowers have a special charm to make people smile and calming their souls.We create each, handmade floral arrangements, with the utmost care to the design to help bring a smile to our customers' faces. While specializing in high-end arrangements for displays and weddings are our strongest areas, we can offer floral arrangements of all kinds of sizes and atmosphere, from Japanese to Western styles, character arrangements such as Disney characters, to specialized designs done by each specialized designer. These exquisite designs are born in our meetings that are almost held every day.
Contact
Founded

1994

Capital

1 million yen

Company Info

Produce, wholesale and arrange preserved and artificial flowers
Produce and wholesale furnitures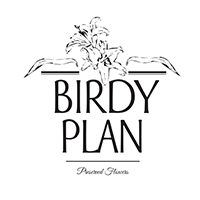 BirdyPlan Co.,Ltd / President OMOTO Kiyoshi
〒121-0815 2-19-8, Shimane, Adachi-ku, Tokyo
Phone : 03-3860-7871 FAX : 03-3860-7290  Mail : tender@birdyplan.jp