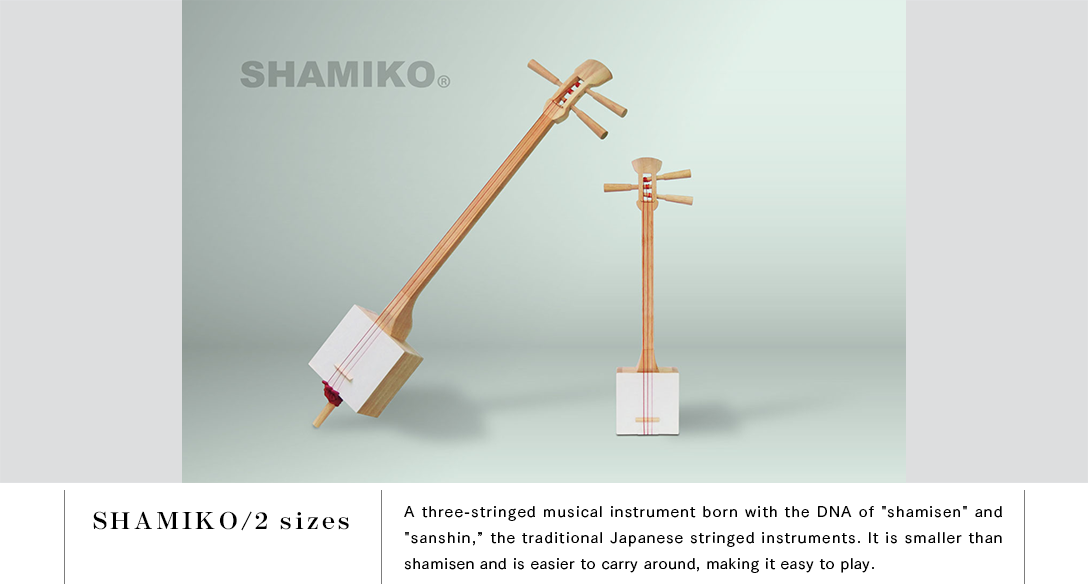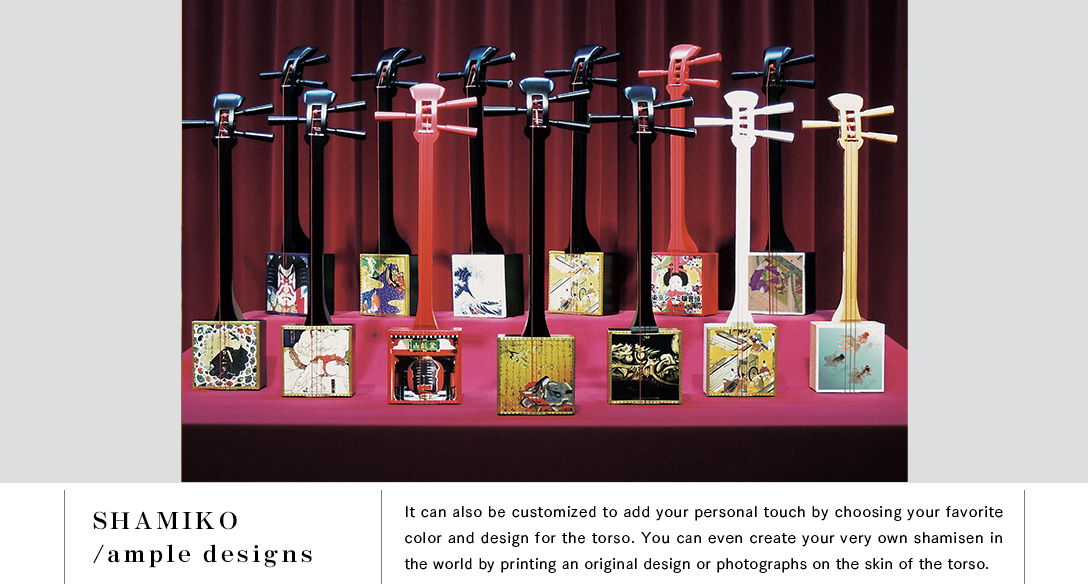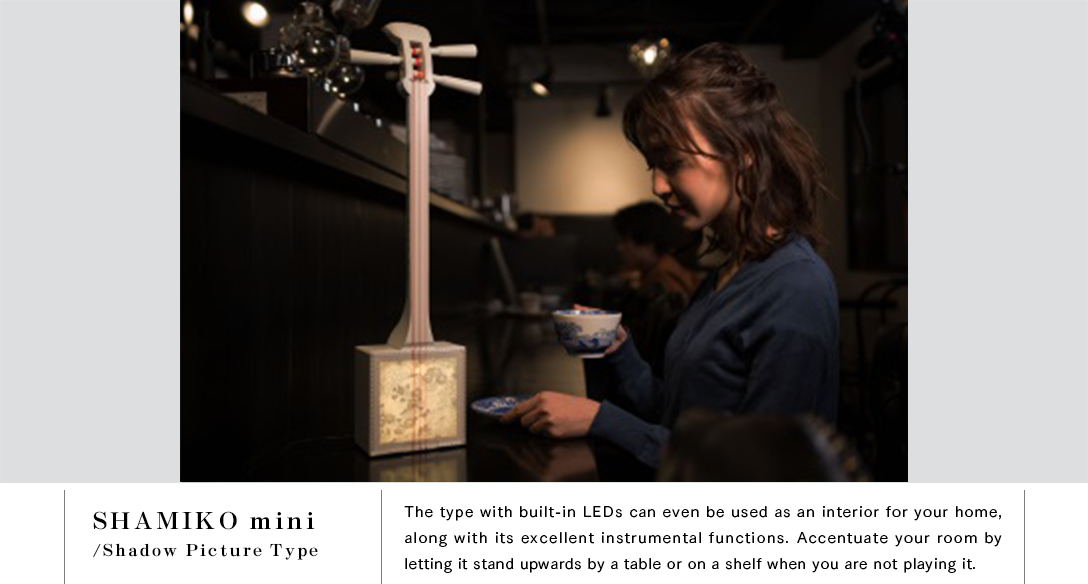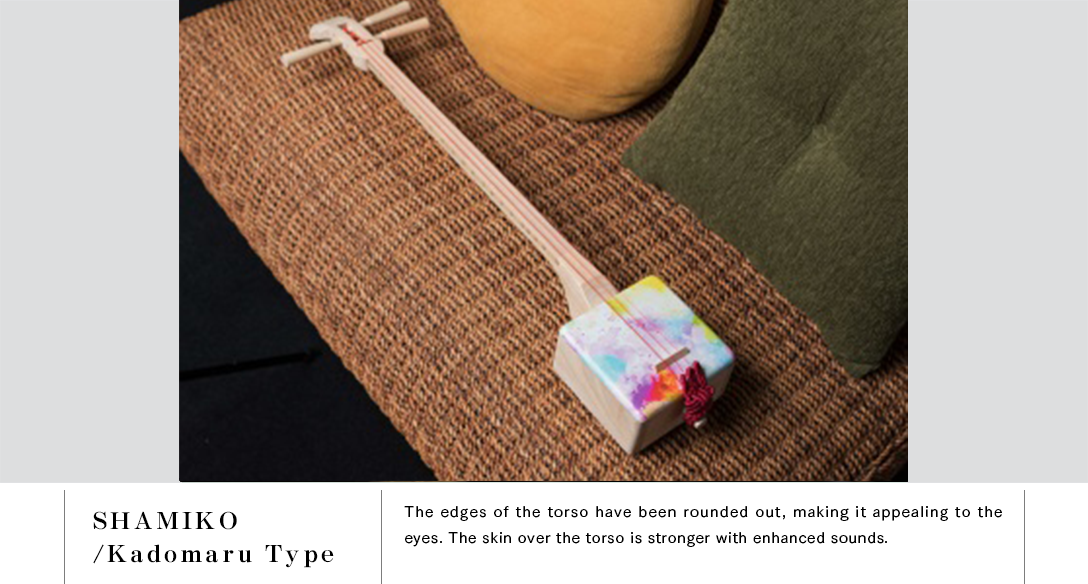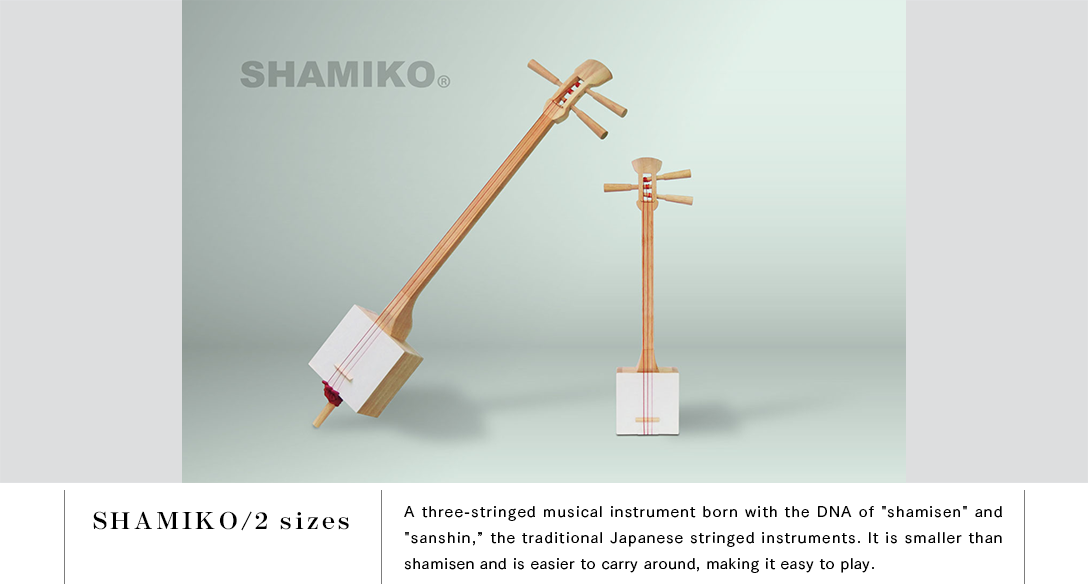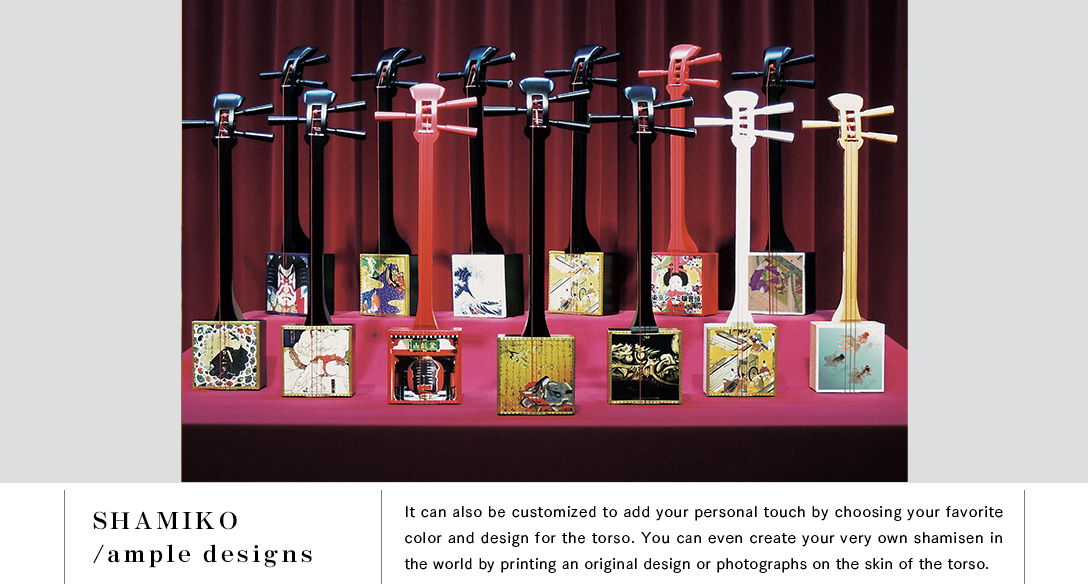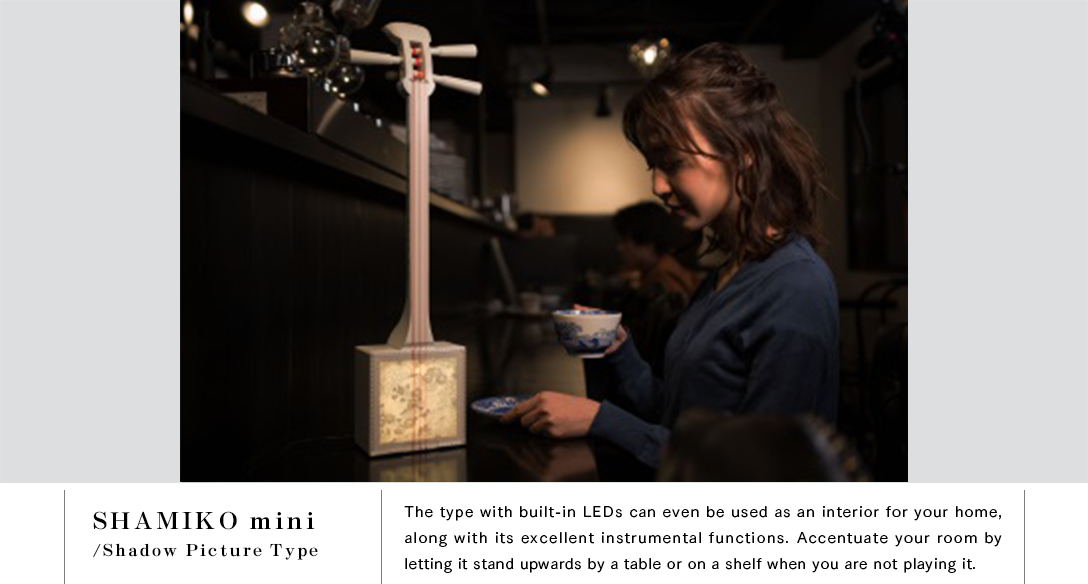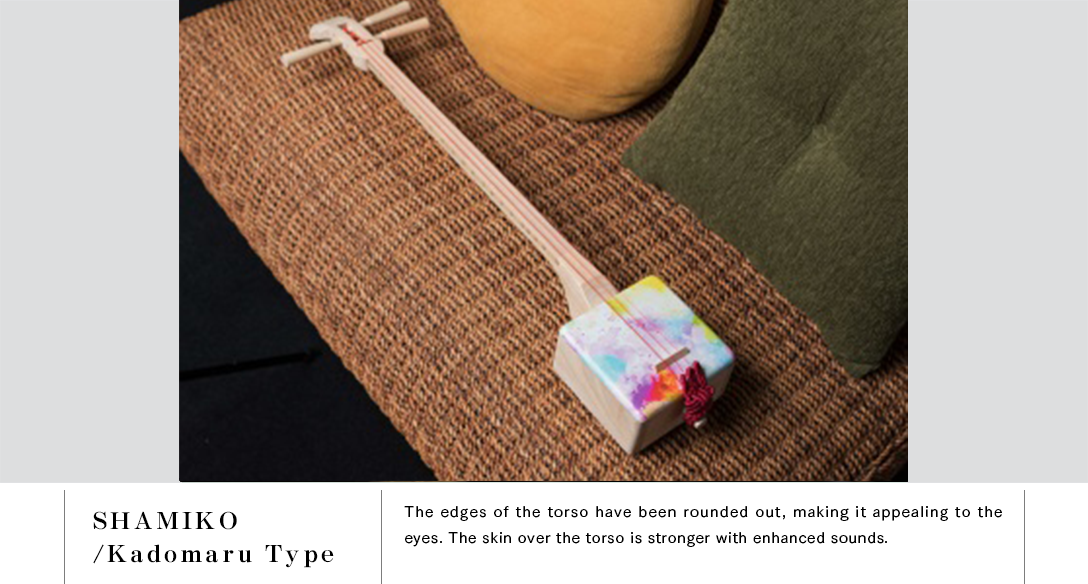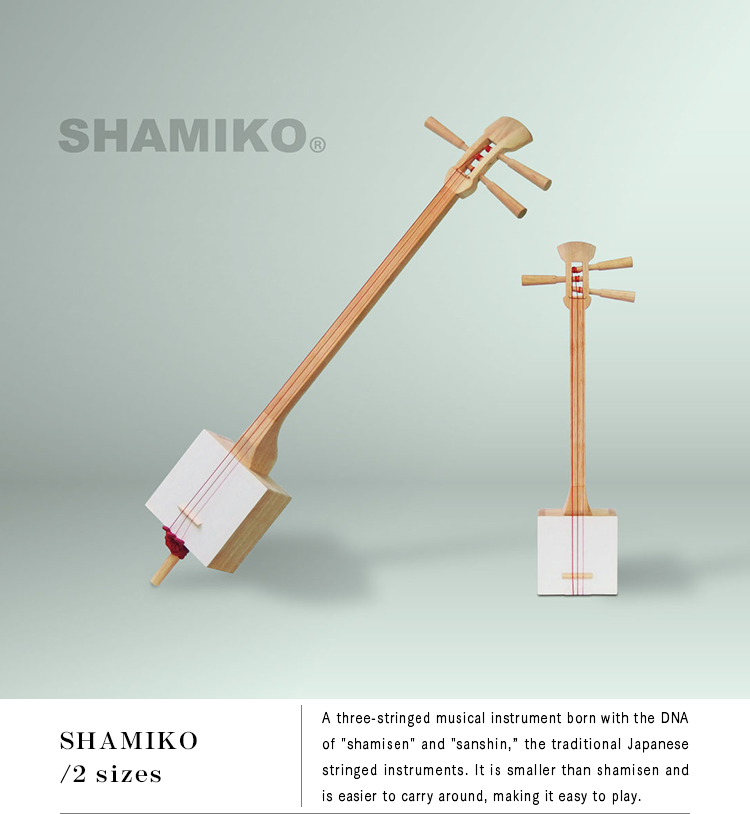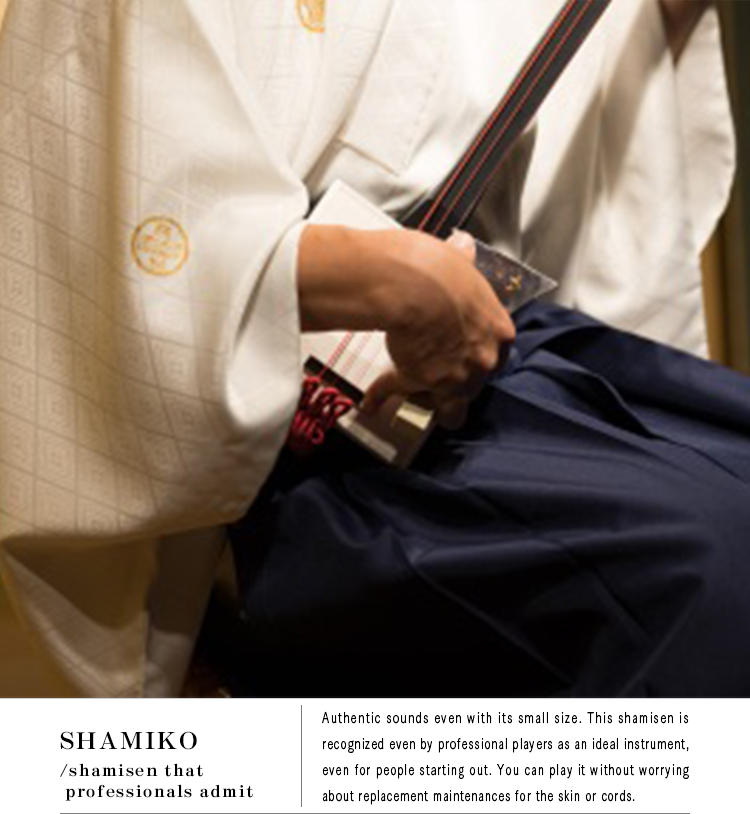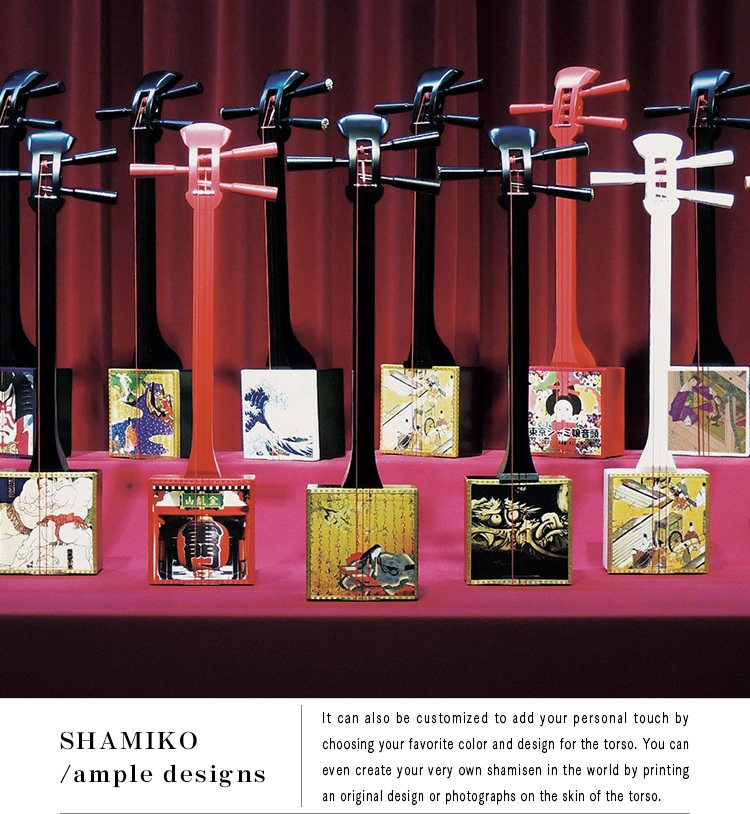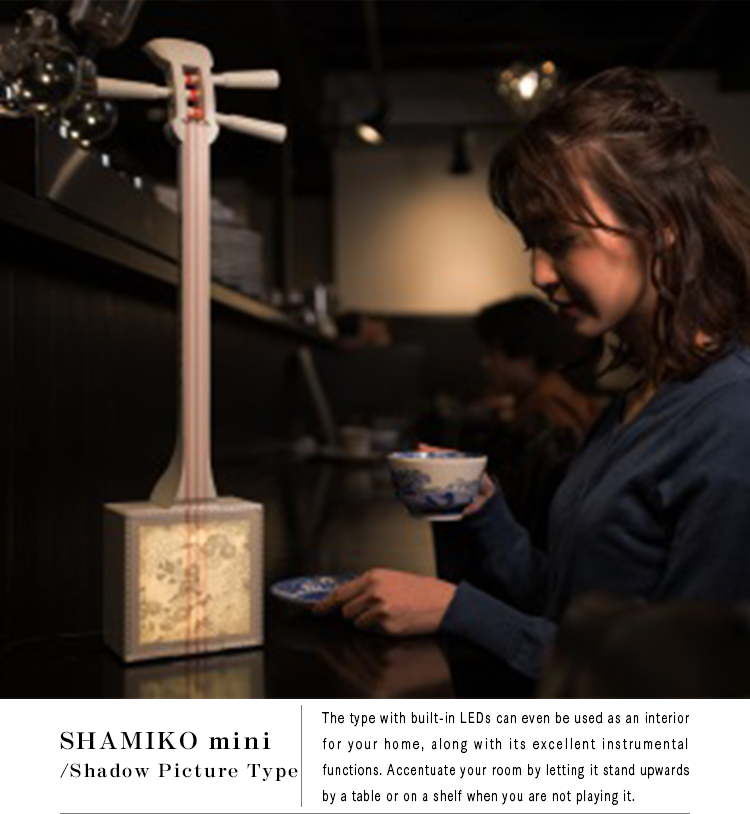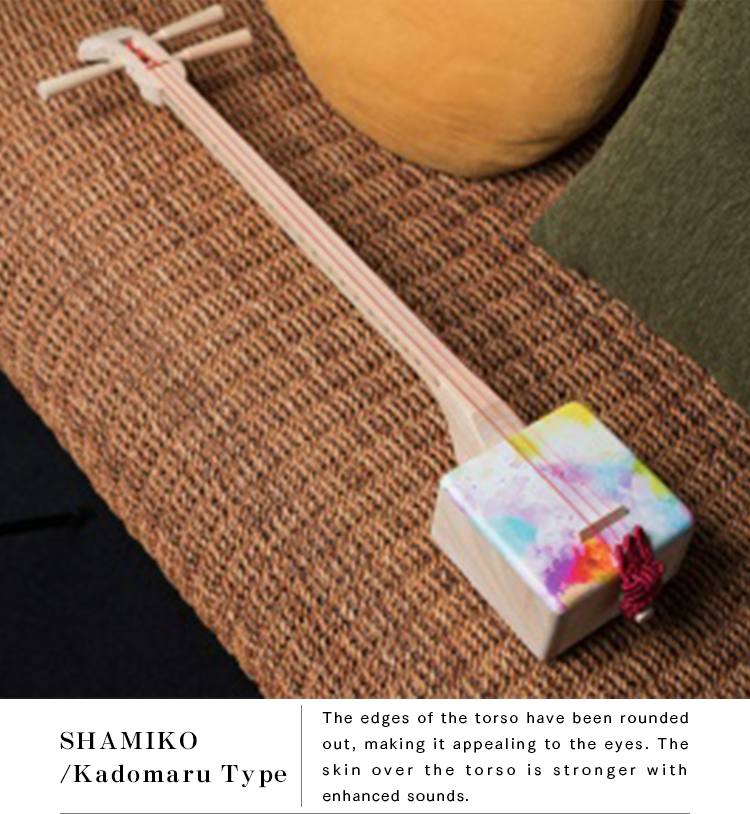 Seberu Pico Co., Ltd.
President NINOMIYA Tomoyasu
Utilizing the expertise of a jewelry parts maker
Seberu Pico Co.,Ltd. is a maker specializing in jewelry and jewelry parts. We have been creating beautiful accessories that are easy to use since its inception in 1973. We have added our unique, personal touch to the shamisen, utilizing our expertise as a jewelry parts maker this time."Shamisen" has been loved as a musical instrument for the commoners since the Edo Period. Although the opportunity to be able to see shamisen has significantly decreased, the pleasant sound it creates has been captivating not only people in Japan but also overseas. We will continue to strive to develop shamisen with new added values.
Retrieving the voguish culture of downtown
"SHAMIKO" is a product developed with the desire to recover the voguish culture of downtown Tokyo by resurrecting the shamisen's sound to this modern era. The torso is made of "masu," a lucky charm that has been used for centuries as measuring equipment. A sturdy special paper covers the torso derived from pulp instead of animal skin from our desire for animal protection. This allows us to print various designs. This shamisen allows many people not limited to music lovers to enjoy it. The new, added value of being enjoyable even as a decoration, along with its essential functions as a musical instrument, has made this possible.
Learn Shamisen With Ease at SHAMIKO Shamisen Class
You don't need to worry, even if you can't read notes! What makes this shamisen "SHAMIKO" unique is that anyone can play it immediately without requiring any musical background. We invite you to try learning shamisen at "SHAMIKO" that has been gaining attention as a traditional Japanese instrument notable in Japan before the Tokyo Olympics. The lesson with a friendly teacher is about an hour, offered once a week. You can learn depending on the level of your progress. Please see the website for details.
Contact
Founded

1973

Capital

33 million yen

Company Info

Plan, Produce and wholesale Jewelry and Jewelry Parts
Produce and sell "SHAMIKO",a product developed by resurrecting shamisen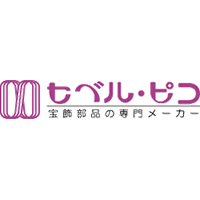 Seberu Pico Co., Ltd. / President NINOMIYA Tomoyasu
〒124-0012 SHAMIKO Hall, 6-35-10, Tateishi, Katsushika-ku, Tokyo
Phone : 03-5875-6891 FAX : 03-5875-6890   Mail : shamiko-info@seberu-pico.com