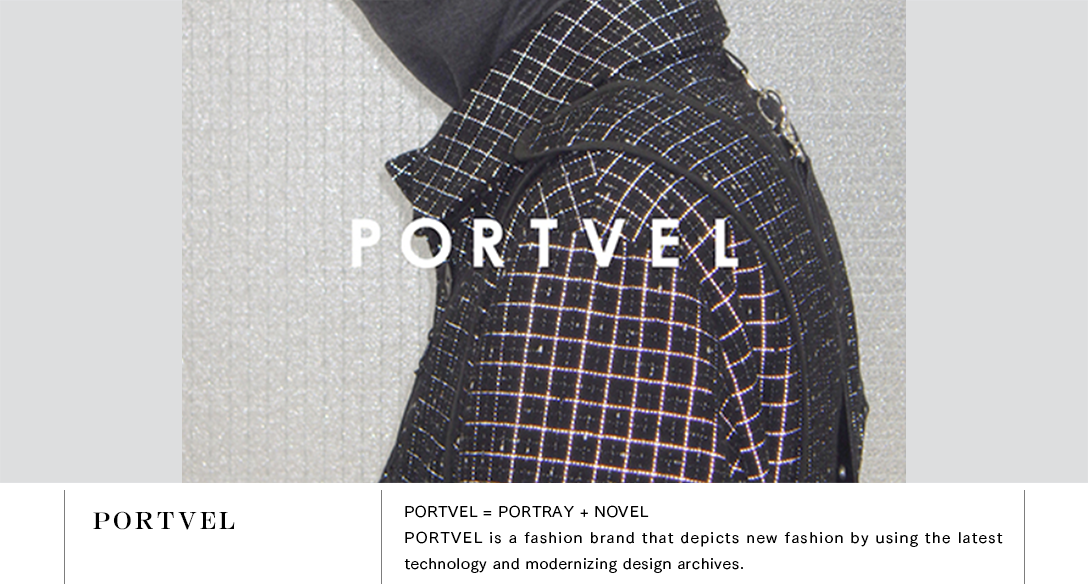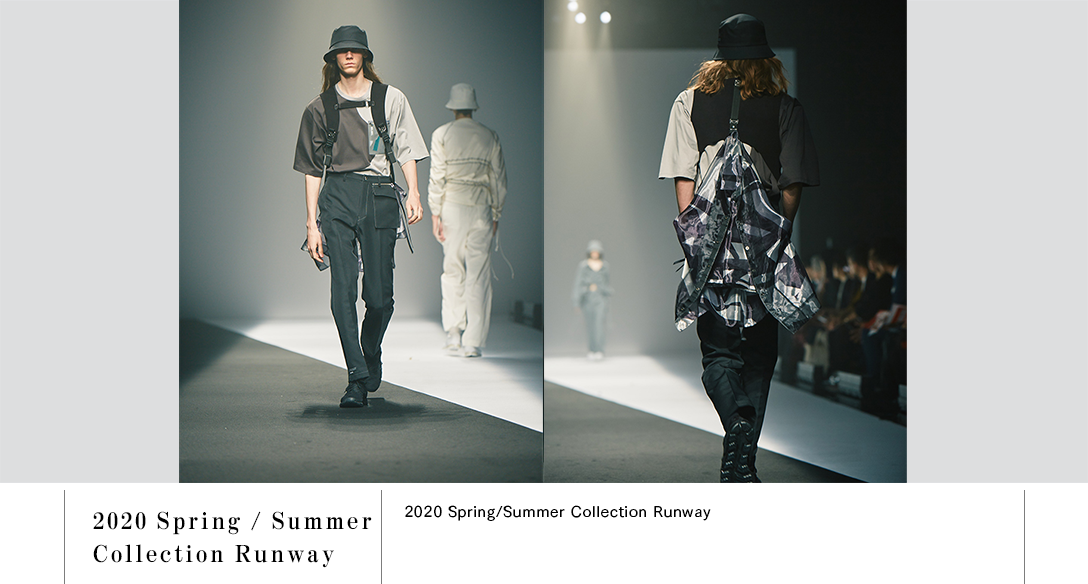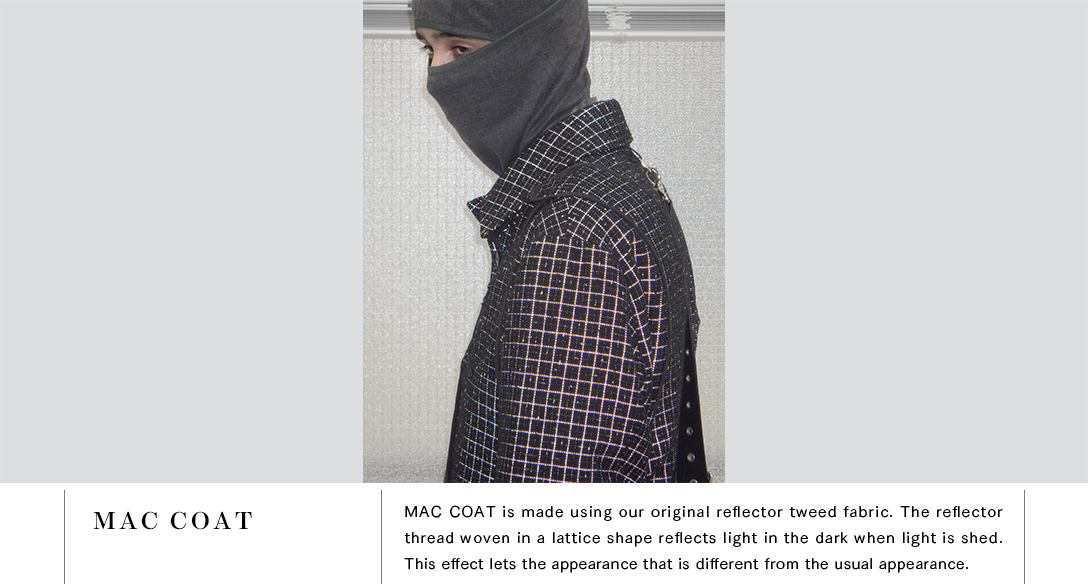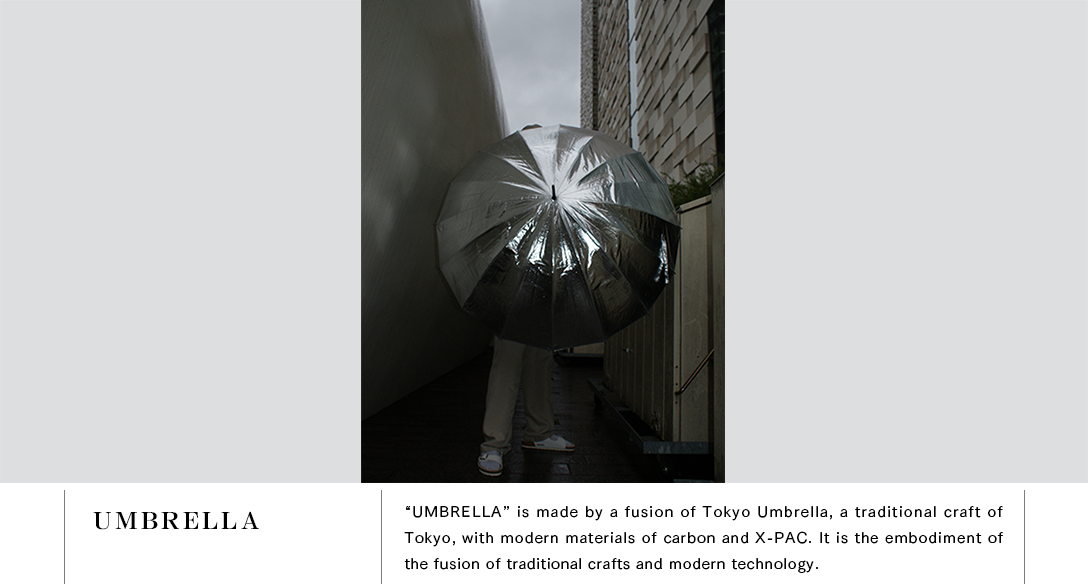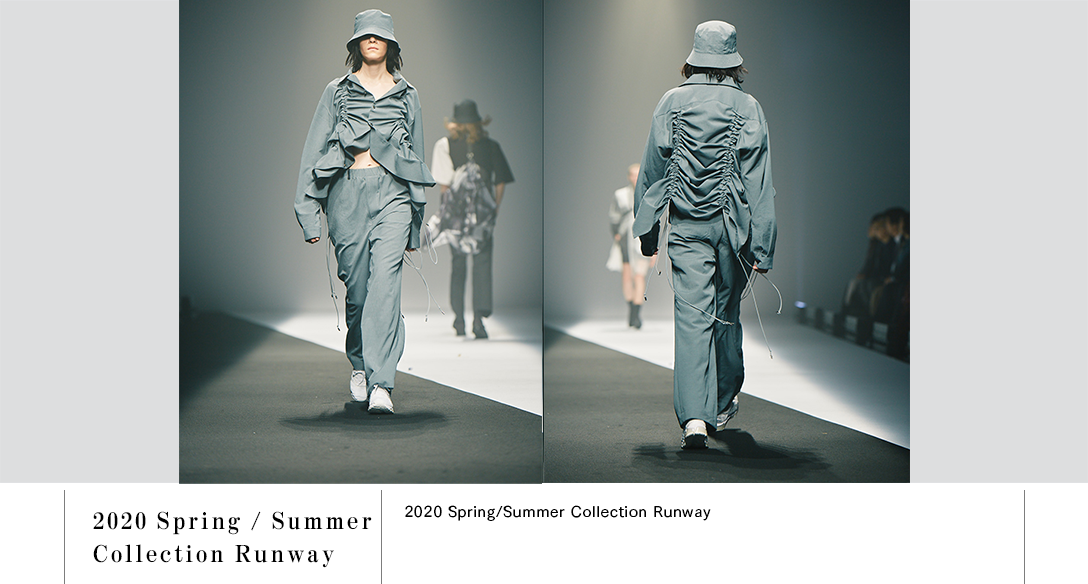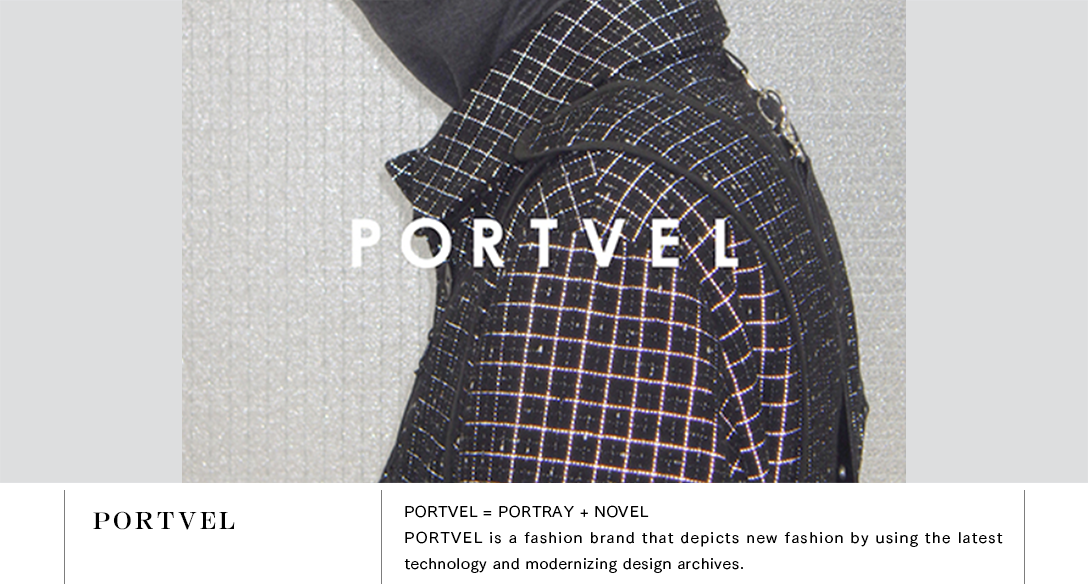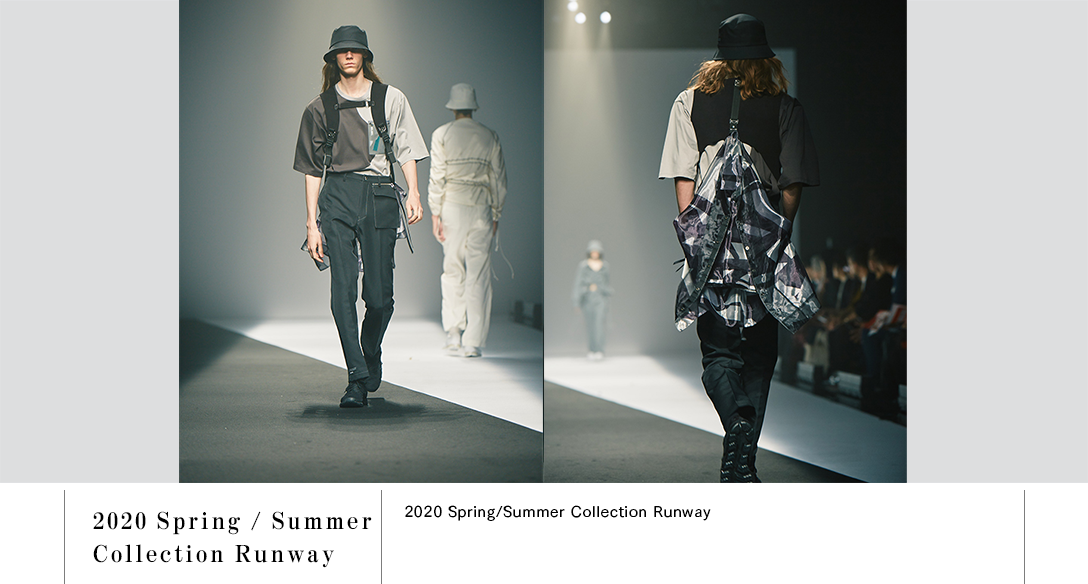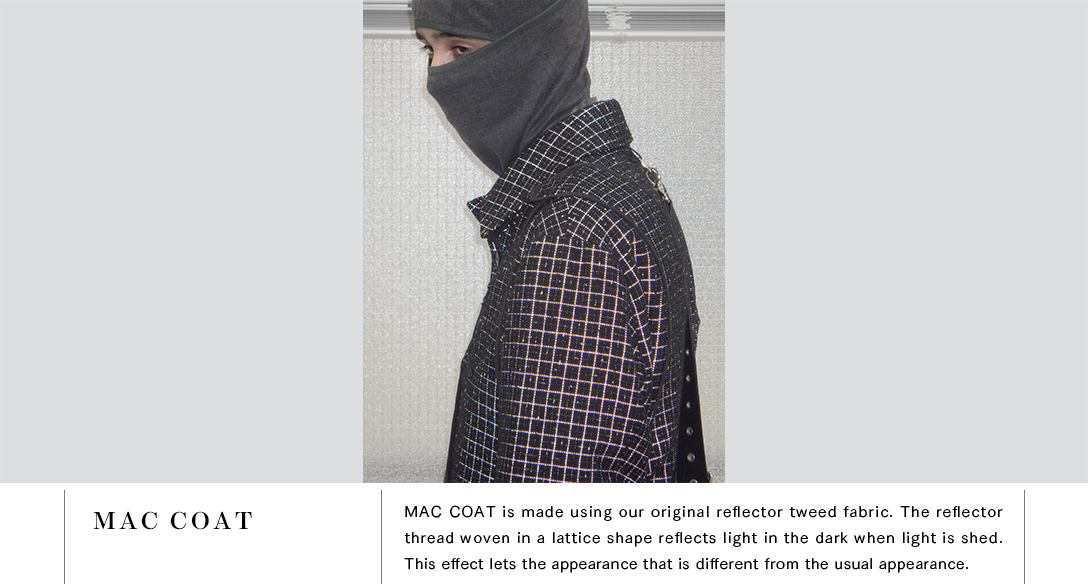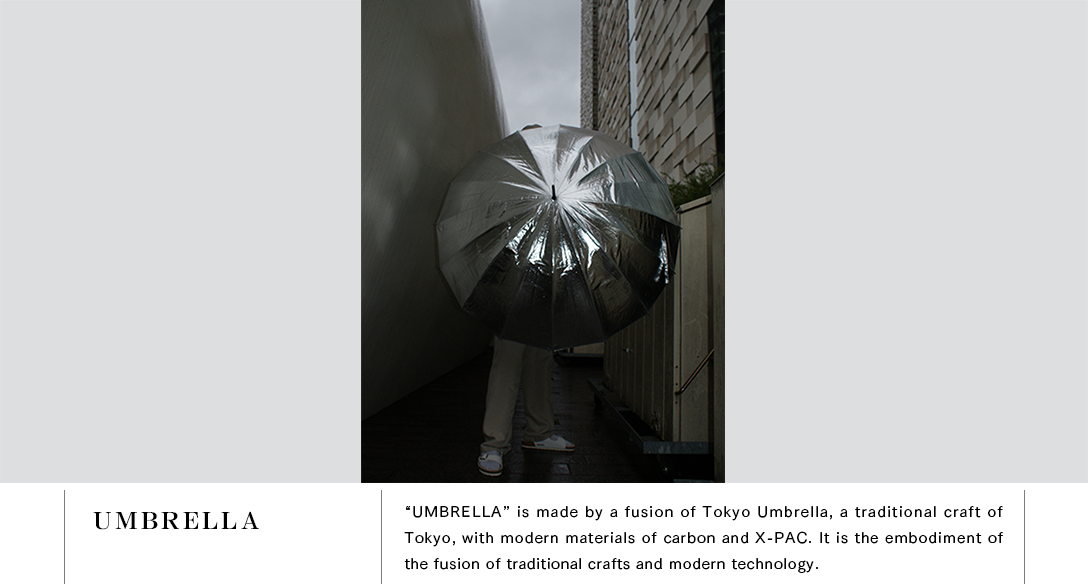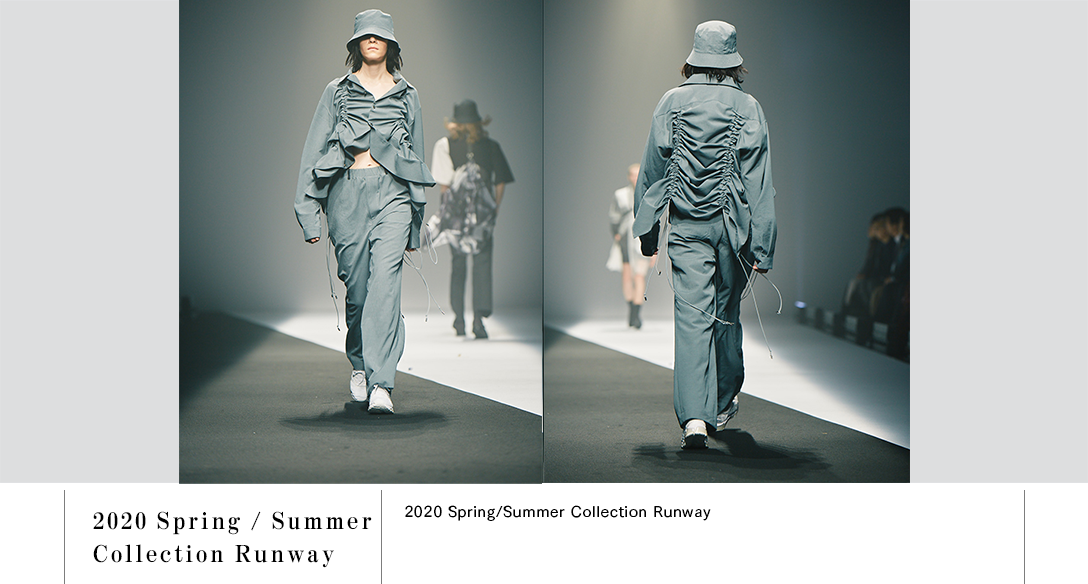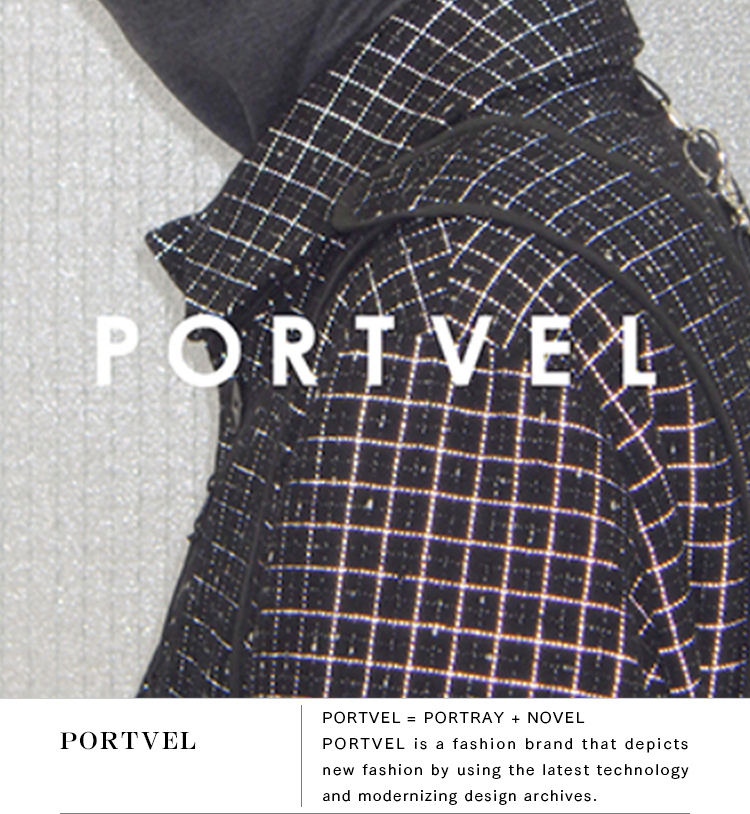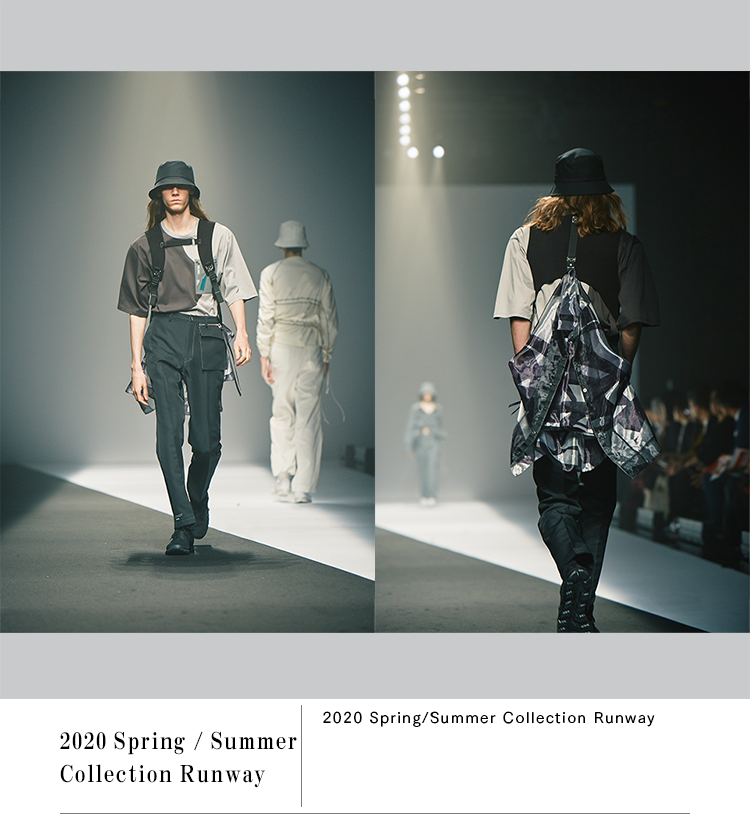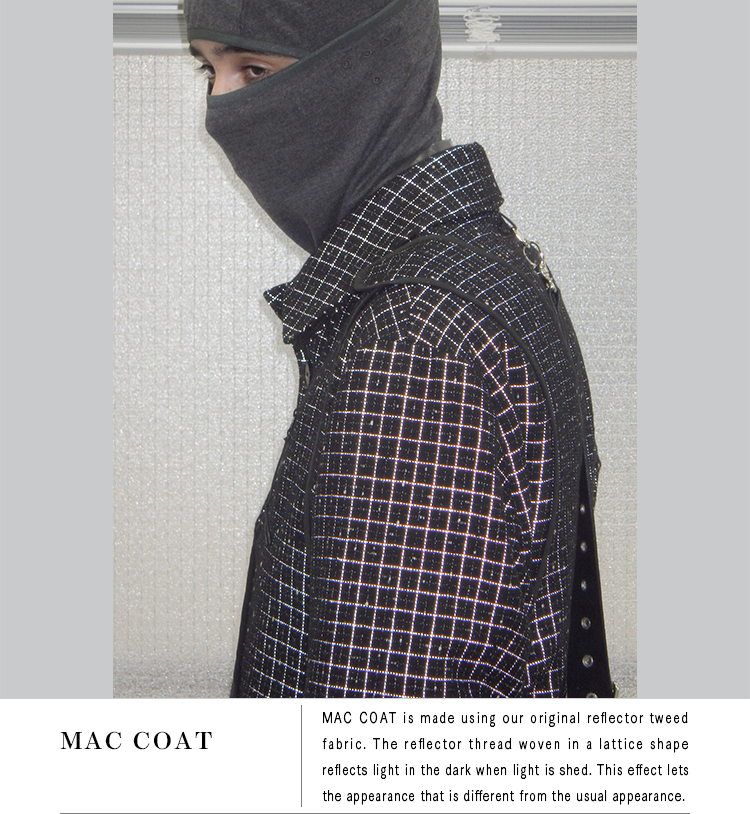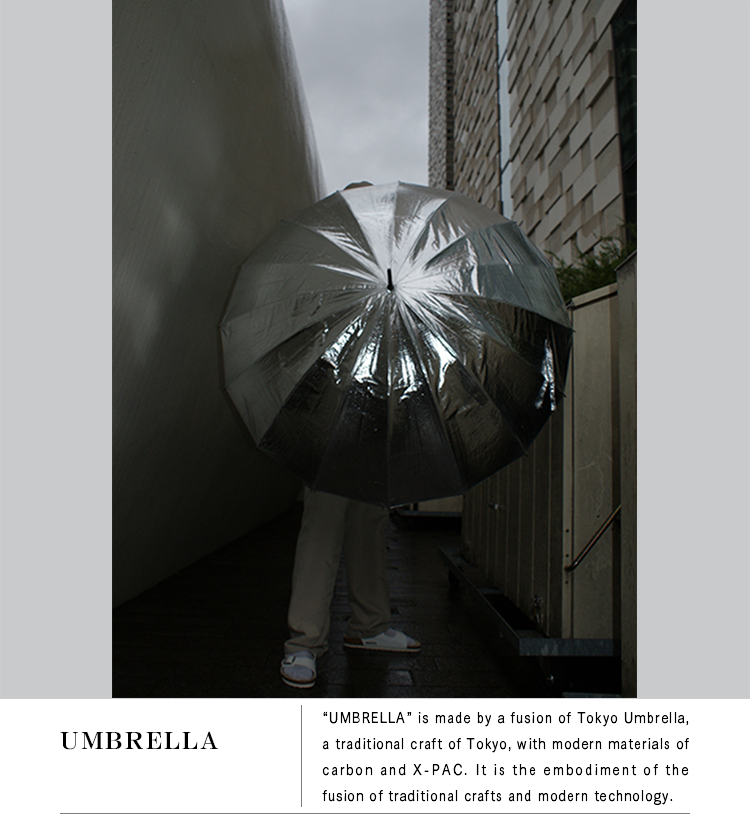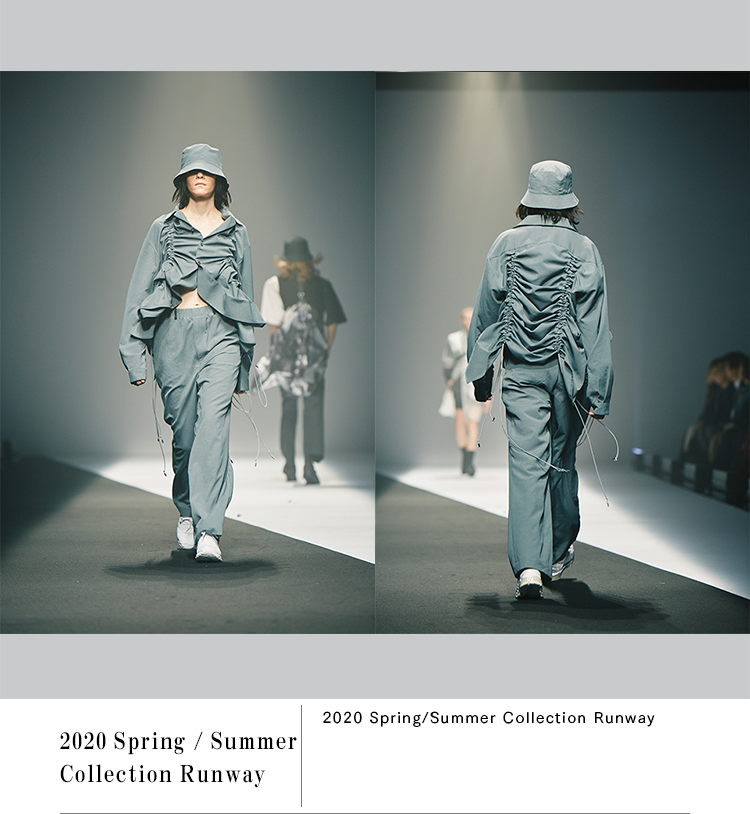 Brand:PORTVEL (Wholeworks. Co., Ltd.)
Designer:HAMADA Hiroaki (President:OHSAKA Fumihiro)
Advanced Contemporary
PORTVEL is a brand by Wholeworks. Co., Ltd. The brand creates new fashion from Tokyo by using modern technology to modernize design archives that have been accumulated in human history. The brand's name changed to NULABEL from the previous PORTVEL from the Fall / Winter 2020 season. Although the design know-how and approaches cultivated in PORTVEL remains, new added values are being created through NULABEL, as the scope of its activities expands to the entire area of fashion and culture from the previous area focused on clothing.
Creation of new design by combining R&D and innovation
The philosophy of PORTVEL is "Heritage & Newage." Heritage is the design archives humans have accumulated over history and is not confined to fashion. By researching the design archives and combining new materials and technologies, we will create new products (Newage = New + Age, a New Generation).
As this shows, while PORTVEL creates new fashion, it will eventually be one of the Heritages, becoming a new driving force for creating the next, new fashion.
Contact
Founded

2016

Capital

9.5 million yen

Company Info

Plan, develop, manufacture , purchase and sell apparel products, etc.
Plan and produce EC sites and WEB sites
Design and consult for apparel products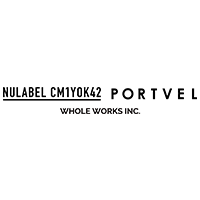 Brand:PORTVEL (Wholeworks. Co., Ltd.) / Designer:HAMADA Hiroaki (President:OHSAKA Fumihiro)
〒151-0072 1-7-5-504, Hatgaya, Shibuya-ku, Tokyo
Phone : 03-6300-6447 FAX : 03-6300-6447  Mail : info@portvel.com