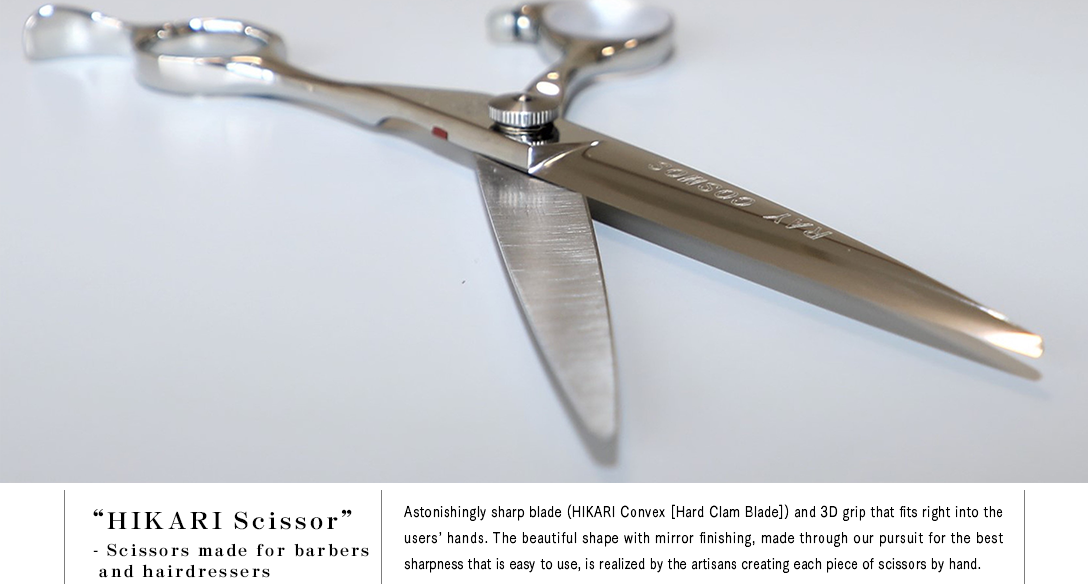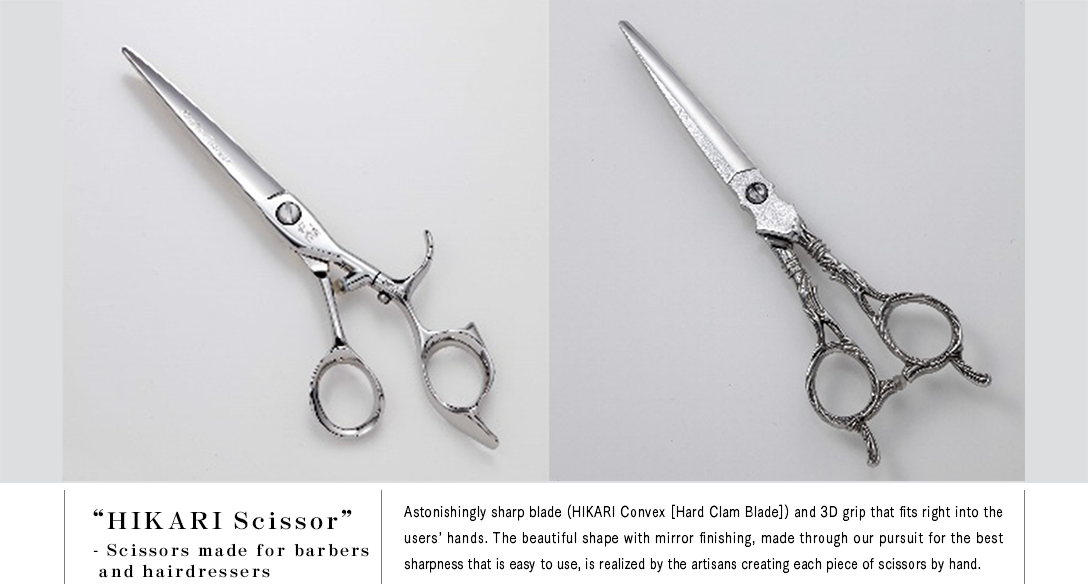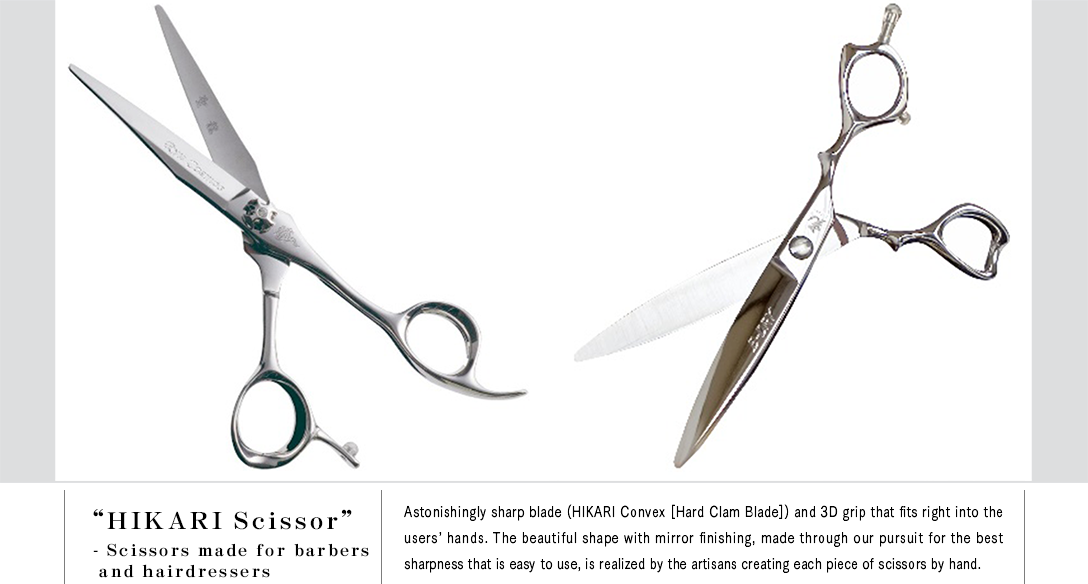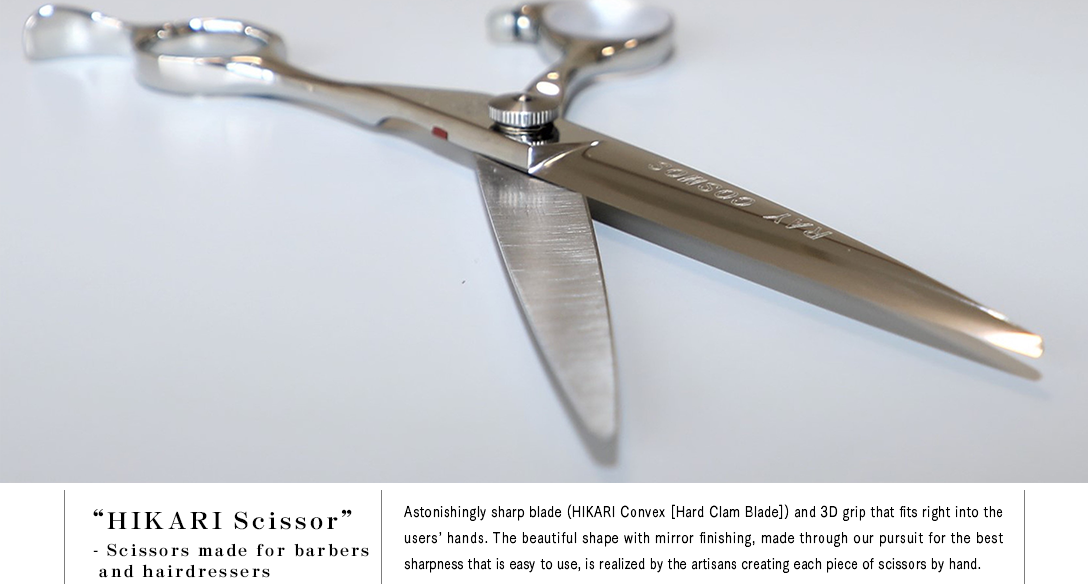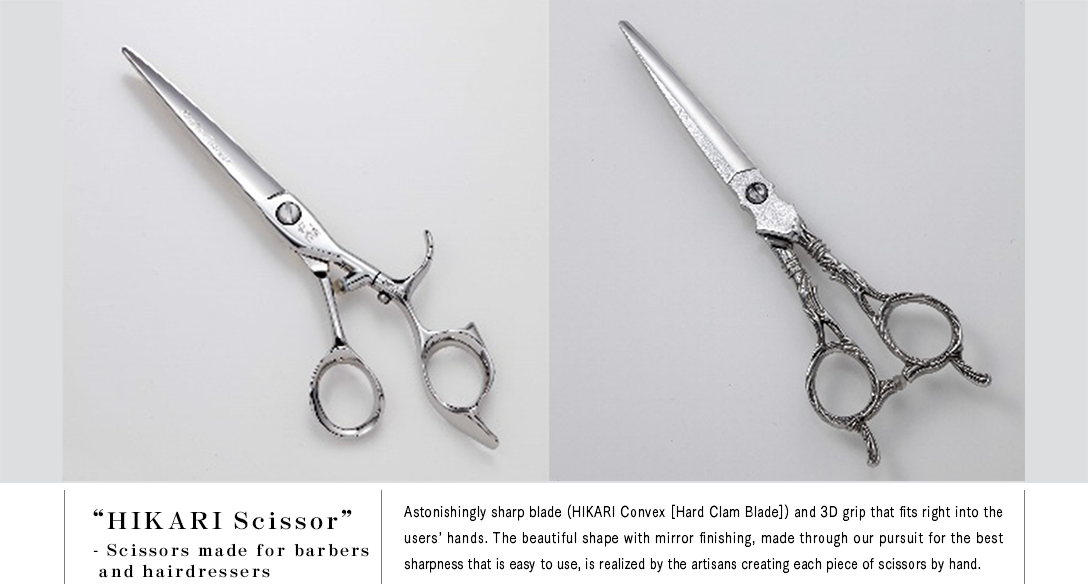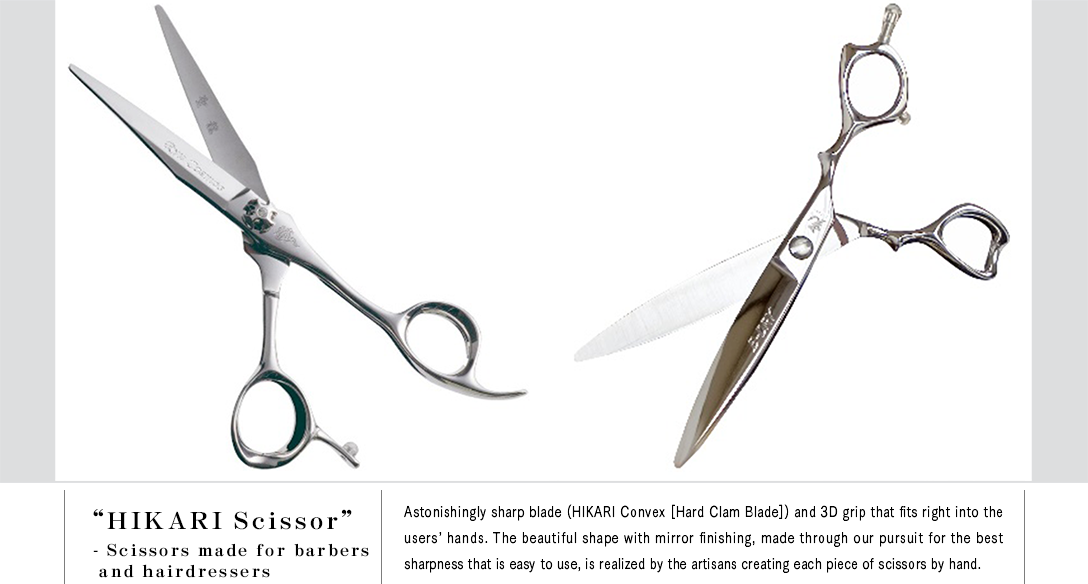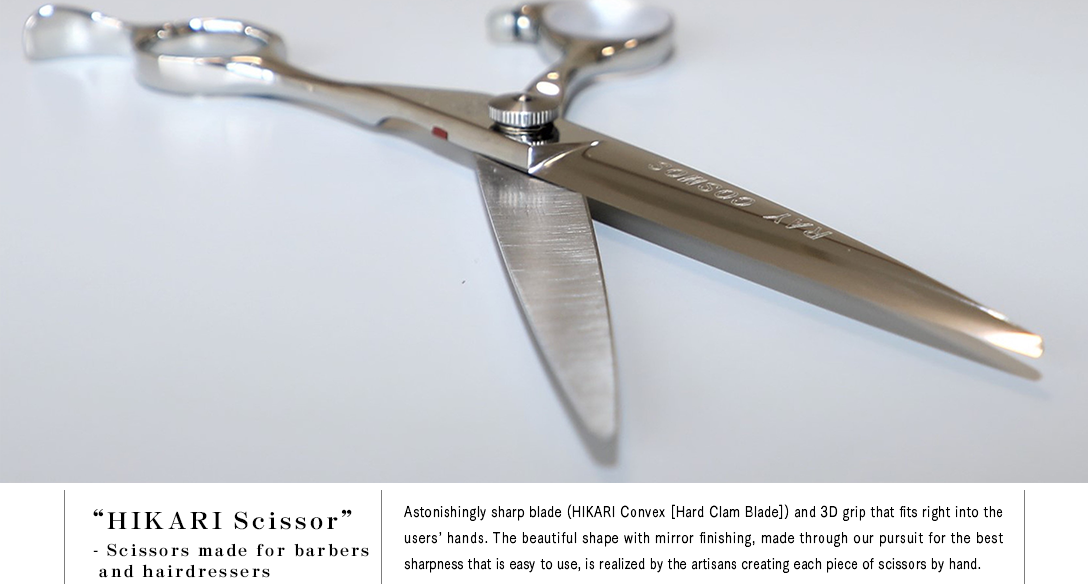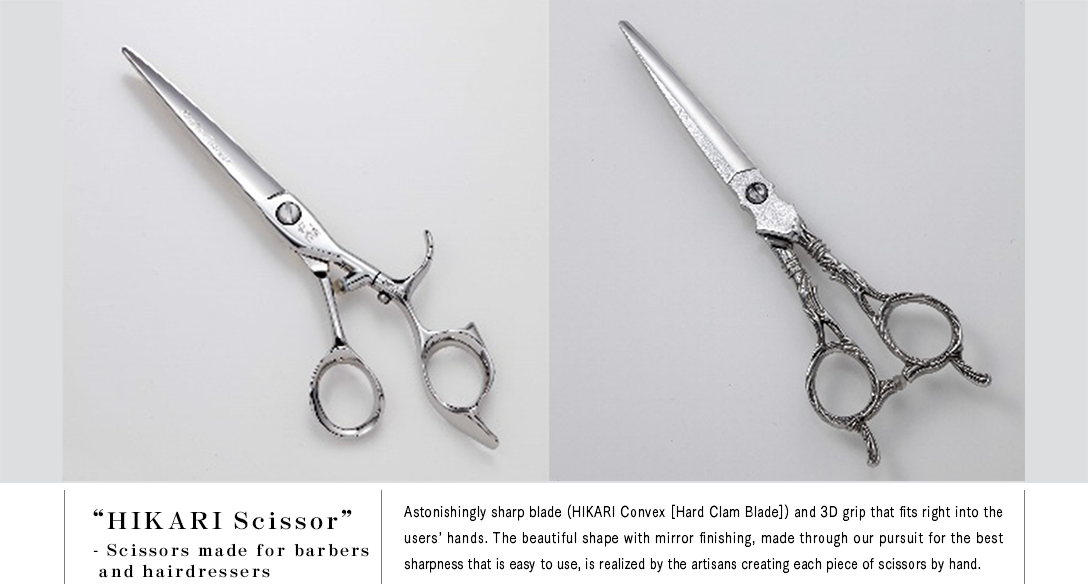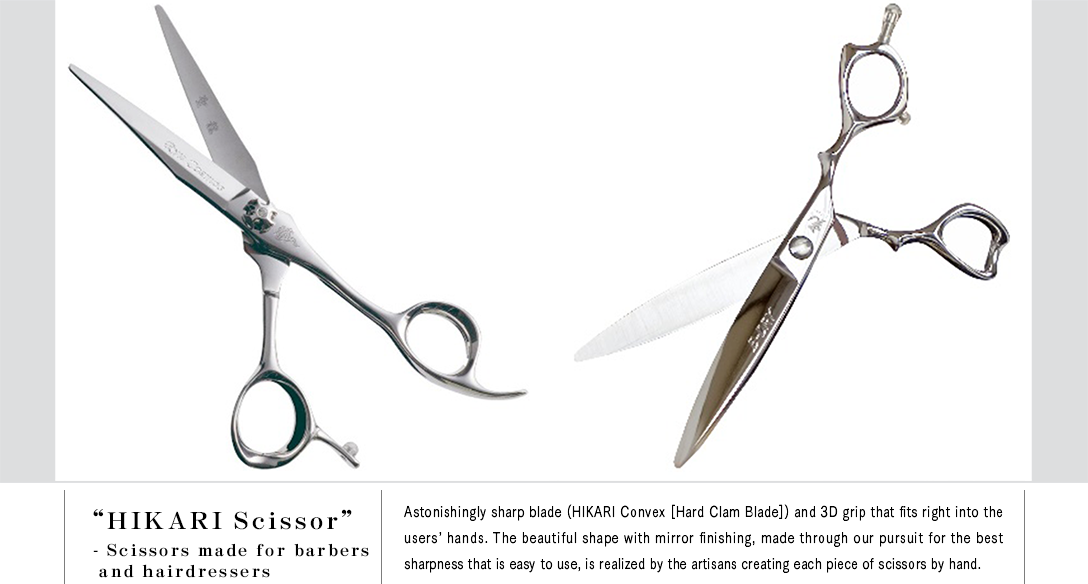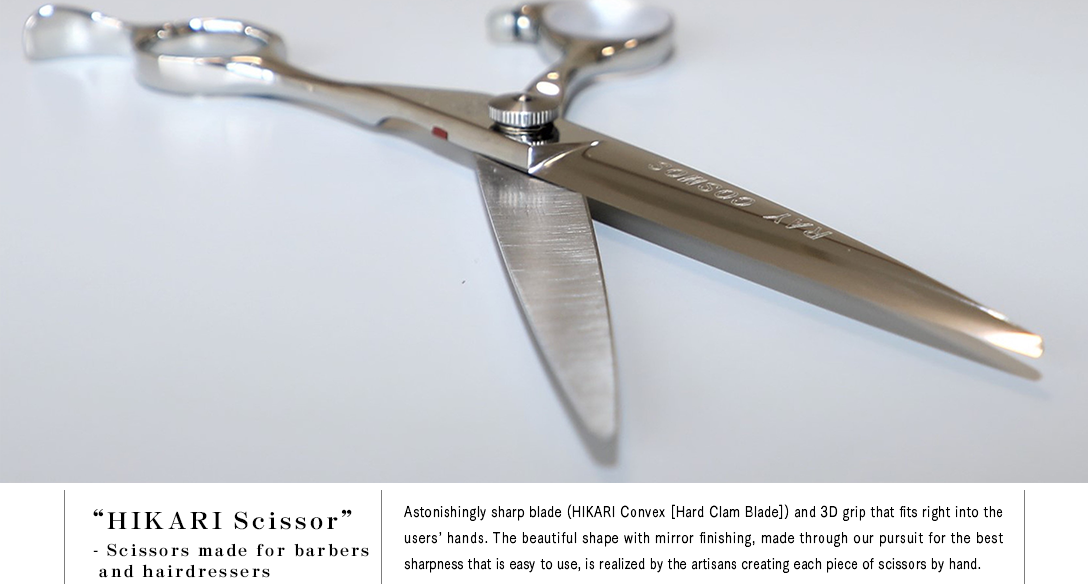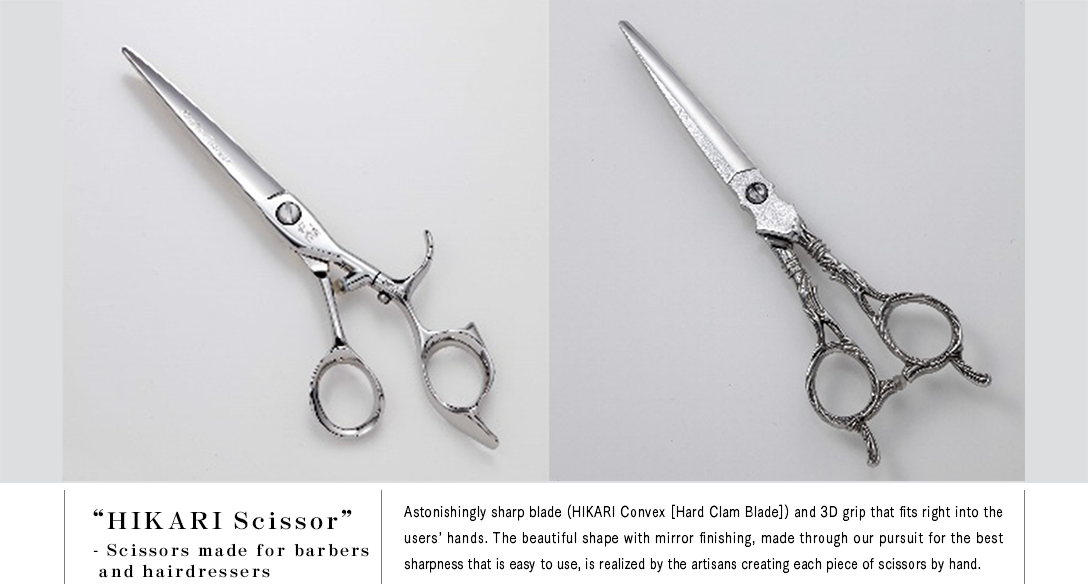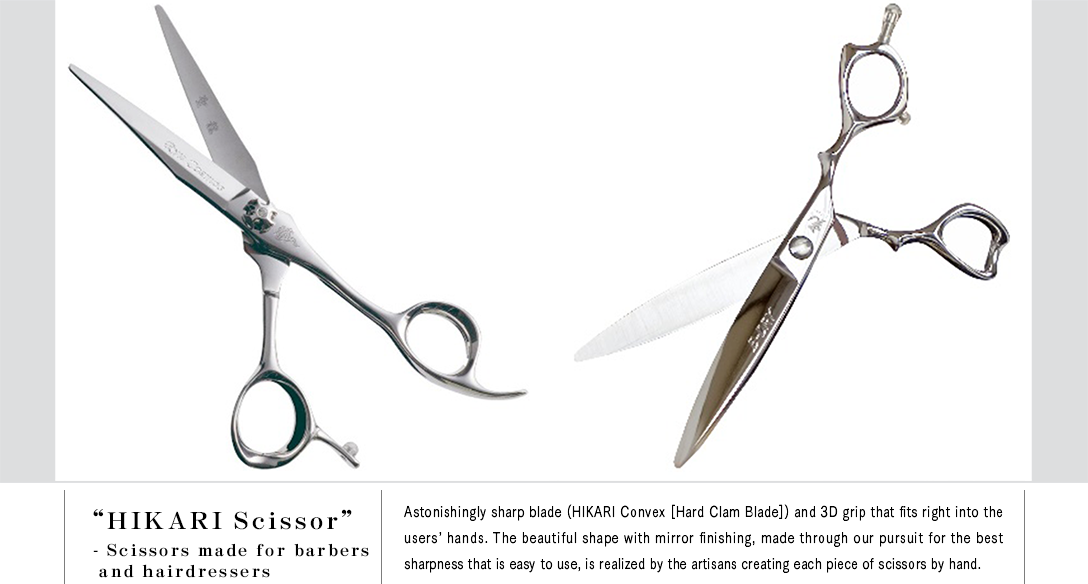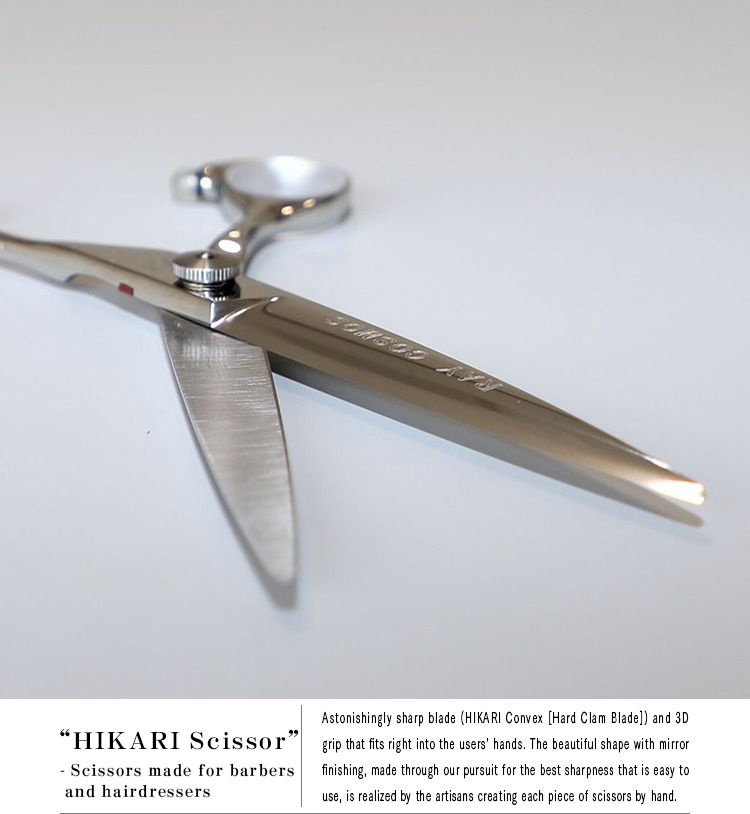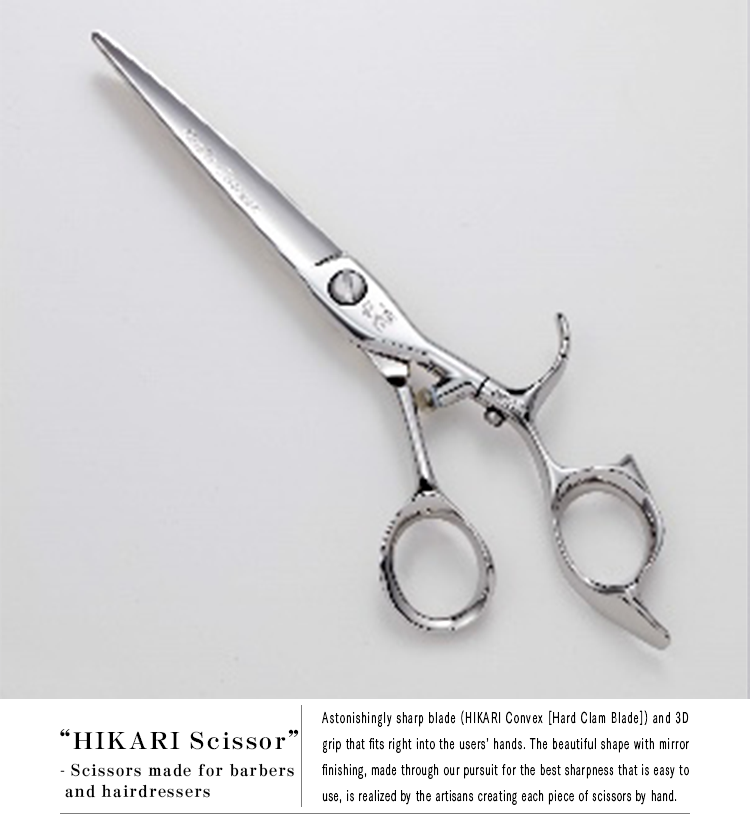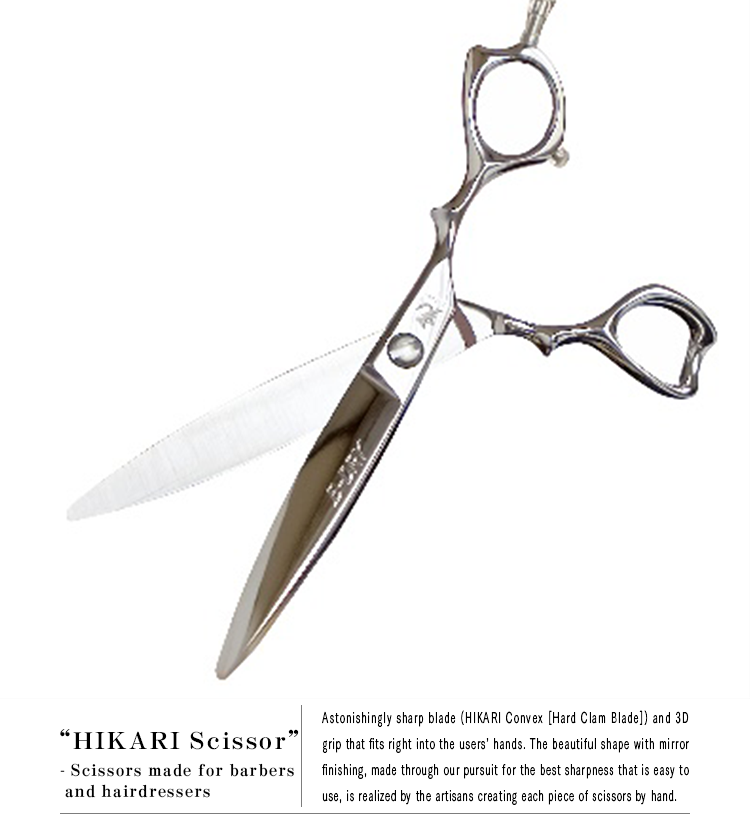 Hikari Corporation
President TAKAHASHI Shinichi
Moving the hearts of barbers and hairdressers around the world through scissors
HIKARI Co.,Ltd. is a company that manufactures, develops, and sells scissors for barbers and hairdressers. It started in 1967 from the founder, a hairdresser who desired to create quality scissors.
We started with the goal of researching the materials, manufacturing processes, blade angles, and shapes to create "quality scissors." The "Hard Clam Blade," the world's first blade edging technology developed by the founder, was born after decades of research, pursuing the sharpness of Japanese swords, inspired by its structure. The Clam Blade, each made only by hand, has been renowned for being able to cut hair just by the hair touching the blade. Our current president, as well as all our previous presidents, including the founder, has the license and experience as a barber or hairdresser. Some of our artisans also used to be barbers or hairdressers. They know how it will be used and what is required, as they are also the ones using it. We strive to create, develop, and educate our staff daily, prioritizing the people who use the scissors as artisans who are "creators and also users," assuming the exact way every pair is being used. We have also been focusing on expanding overseas in recent years. Our president himself has gone abroad to educate local barbers and hairdressers on how to use the scissors and haircutting skills.
The "skills of handmade works" that surpass computers
"It can't be made by machines, because scissors are alive. 'Quality scissors' move freely, just like an extension of your finger, and will cut hair without force. Unless you know the sense of the scissors 'fitting in your hand' and 'have excellent sharpness' by experience, you cannot make each metal product that all differ from each other, to have the sharpness we desire. Computers can judge the simple fact of being 'able to cut' or 'not cut' something. However, 'sharpness' cannot be shown in a numerical value. It is crucial to have the sense and experience of being 'able to cut' that can only be felt through your fingertips. That is why we believe our artisans at our factories must work on our scissors using their bare hands.
This will allow them to use their fingertips to feel whether the pair of scissors is 'hot' or 'cold' when dumping it entirely in the water, along with their fingers, while it is still hot in the polishing process. They will also be able to remove their fingers and wait until the blades close using only its weight. That 'fingertip sensation' is the most reliable indicator that it is complete. This is why only humans can create our scissors. All our artisans, in every process, create the scissors to make our customers happy and create the best pair of scissors, imagining the way it will be used."
Haircutting Seminar
We hold haircutting seminars using our scissors in Japan and overseas.The seminar is highly educational, taught by various instructors teaching basic haircutting to high-level applications. Please see our company's website for details.
Contact
Founded

1967

Capital

13 million yen

Company Info

Manufacture and sell scissors for hairdressers and cuticle nippers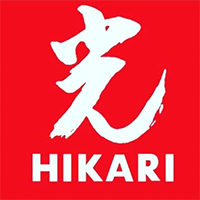 Hikari Corporation / President TAKAHASHI Shinichi
〒173-0034 25-8, Saiwaicho, Itabashi-ku, Tokyo
Phone : 03-3973-1626 FAX : 03-3956-1869  Mail : intl-sales@hikari-scissors.com