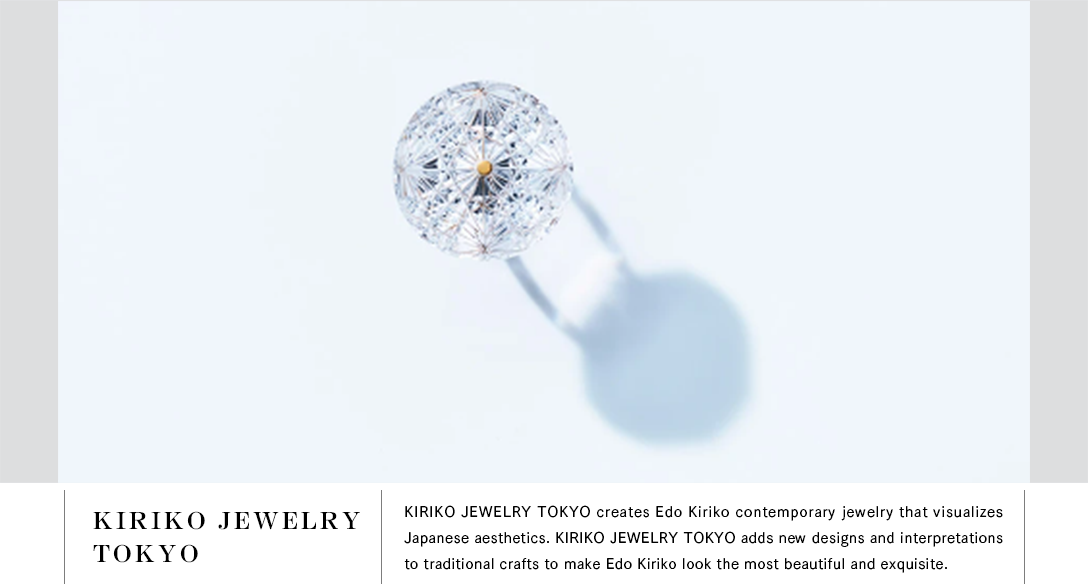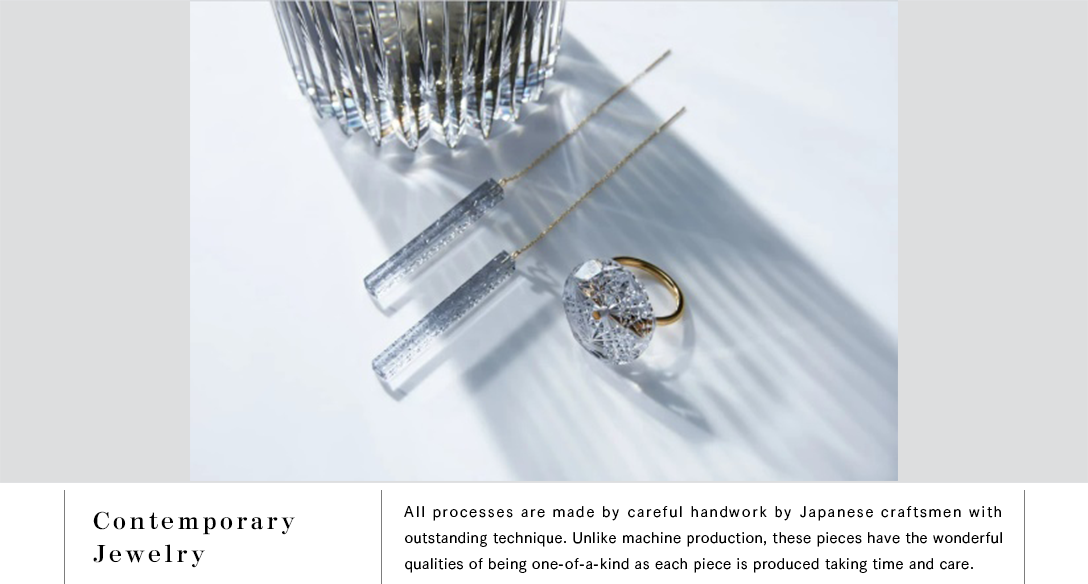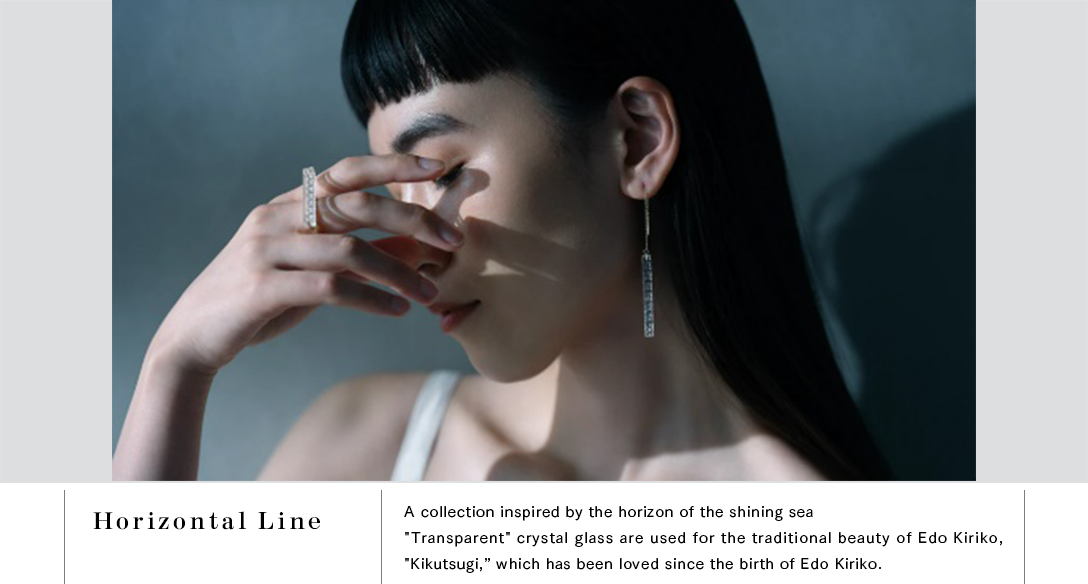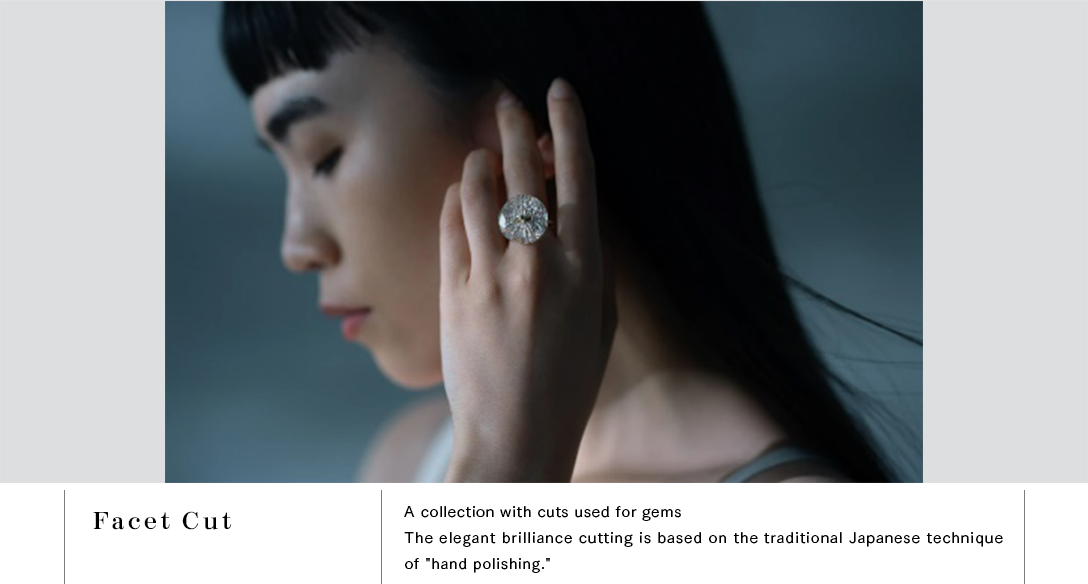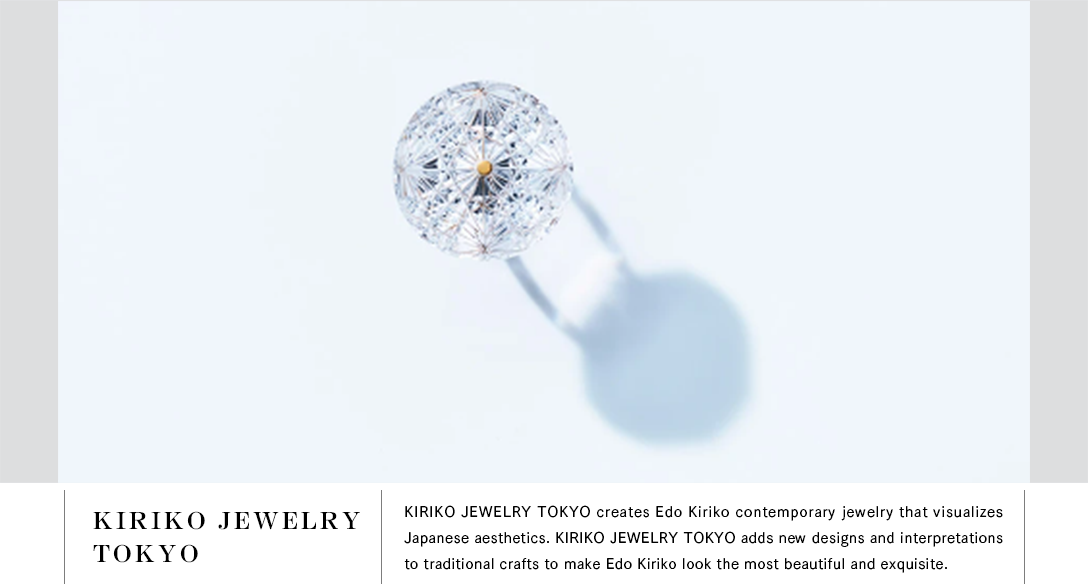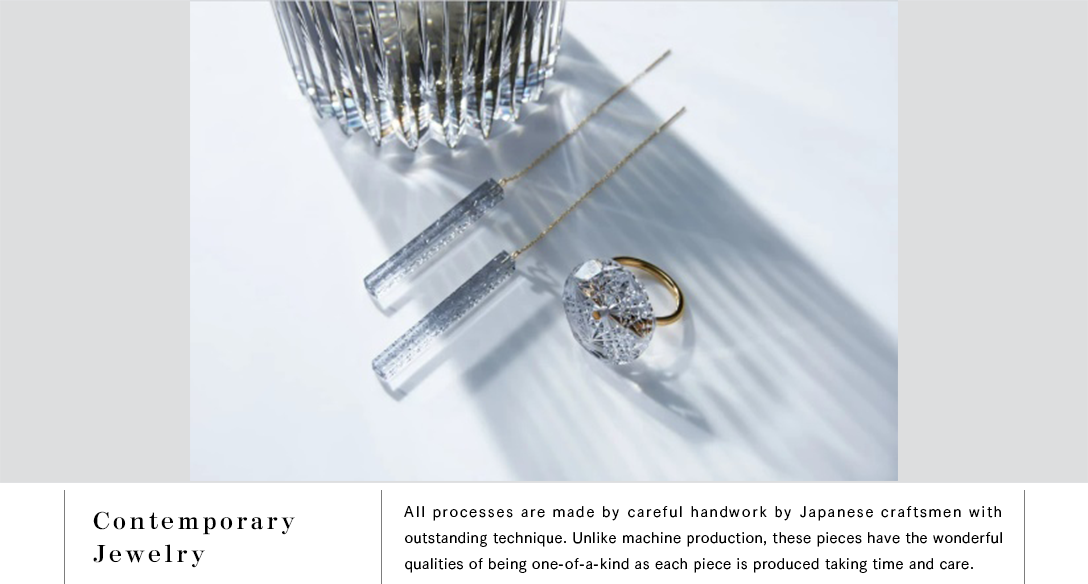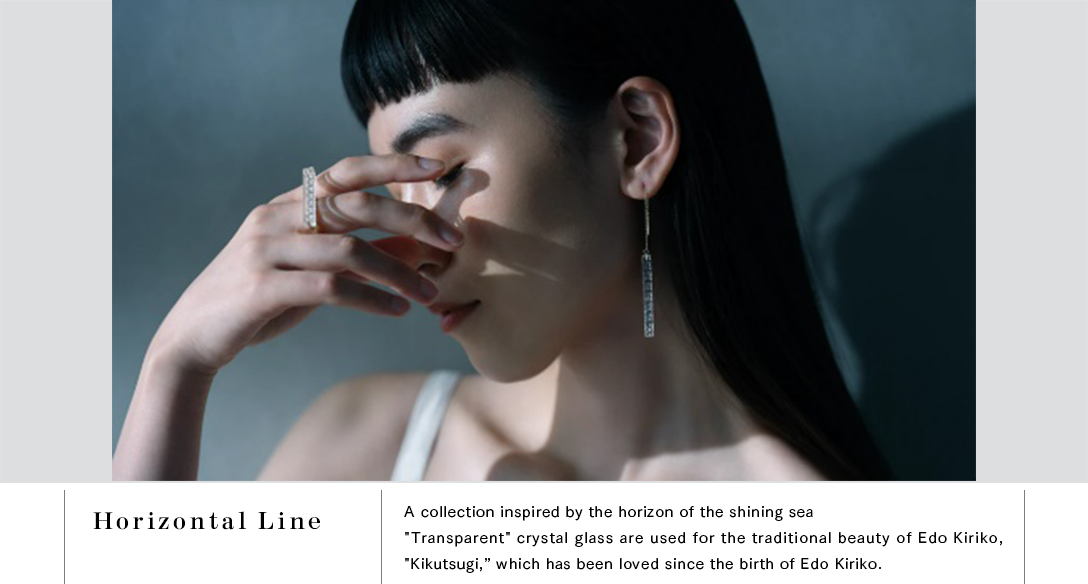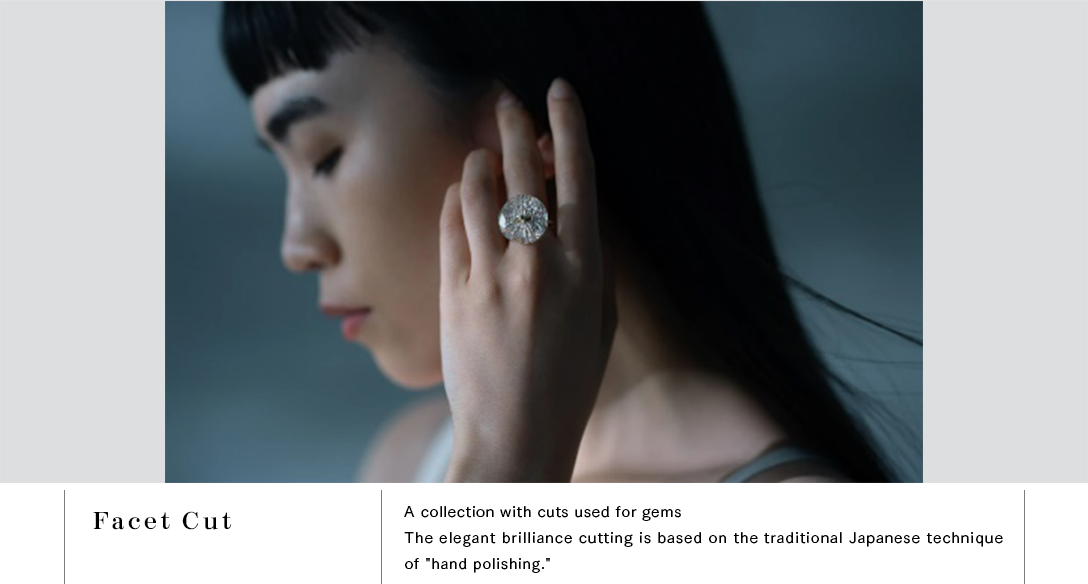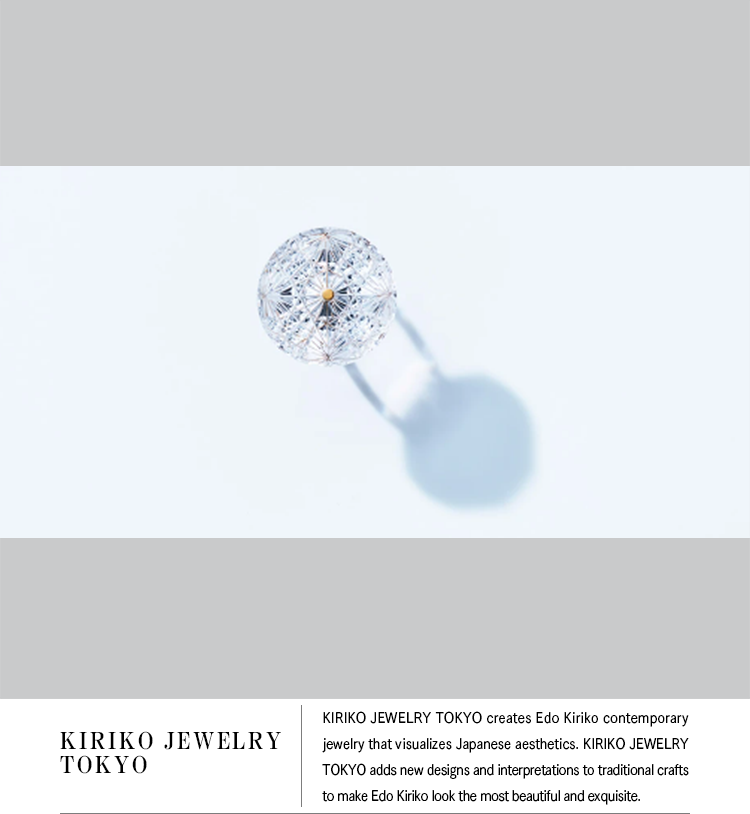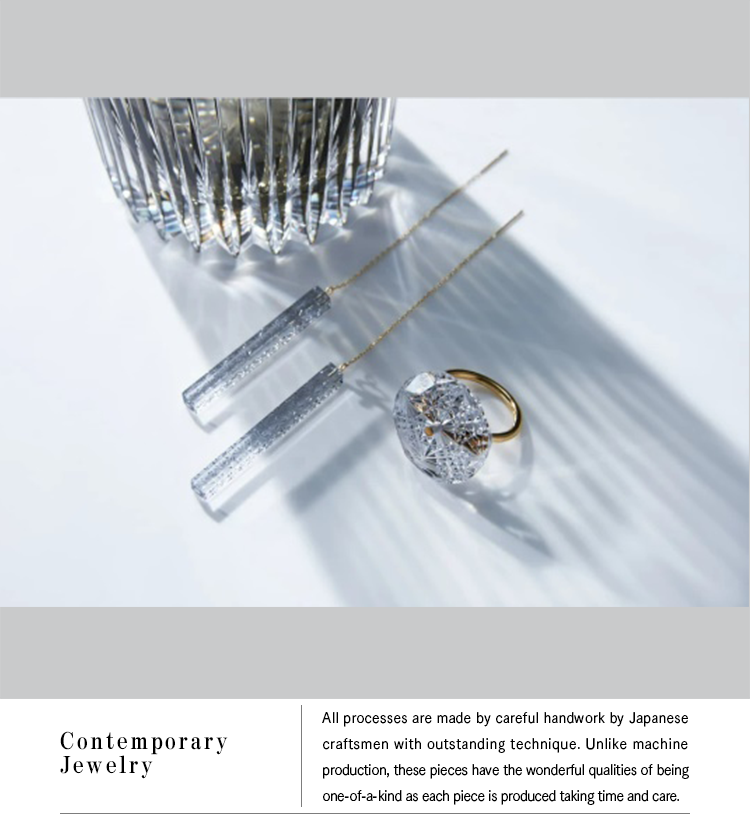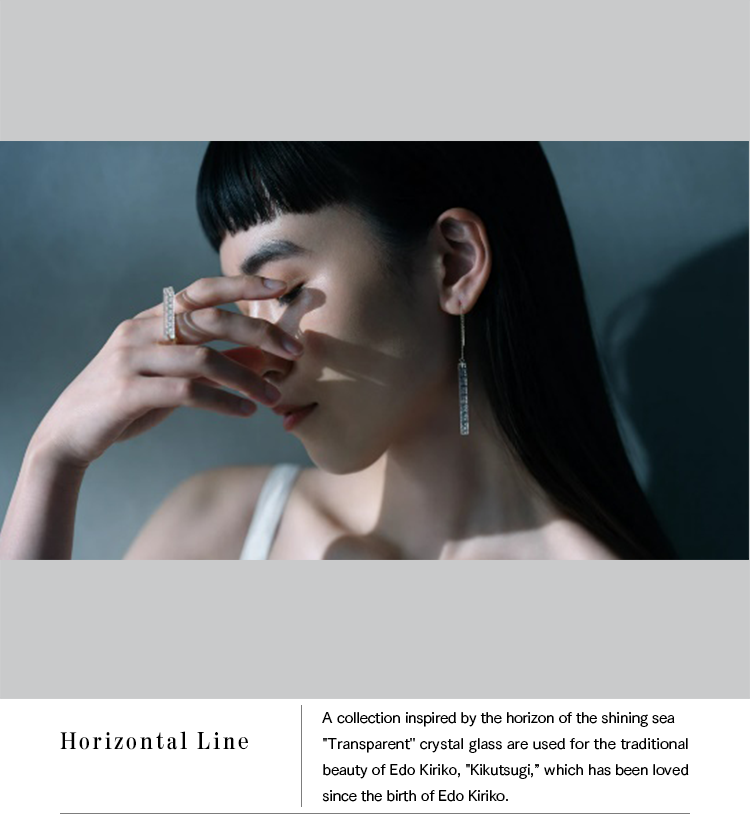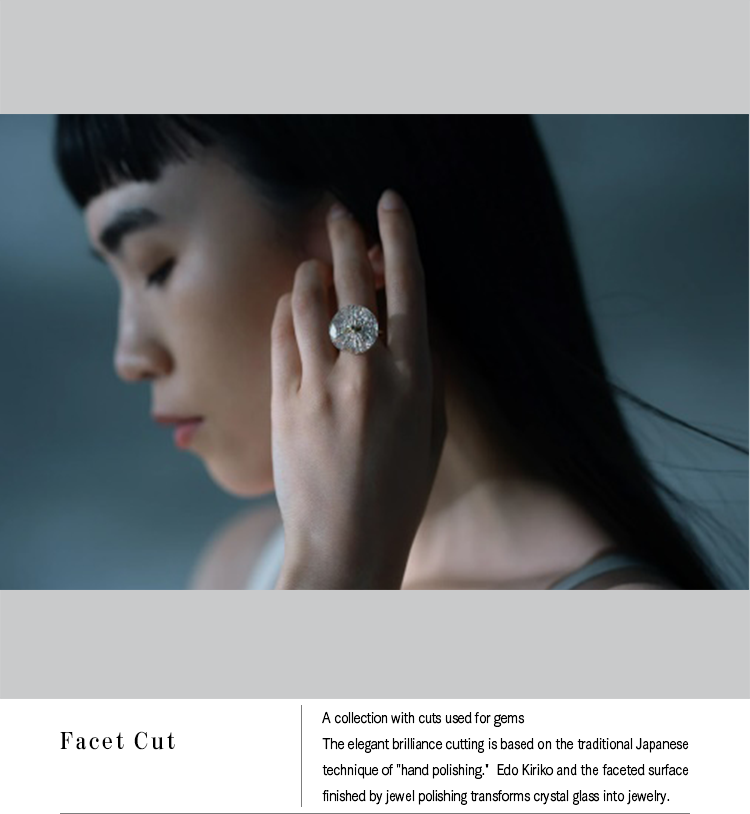 Kimoto Glassware Co., Ltd.
Seiichi Kimoto
Producing all of the glass with the spirit of craftsmen
We have considered market trends for over 90 years as a wholesaler specializing in glass tableware.
What do consumers want from glass products? What is required for glass products that will be loved by people living today?
Utilizing the perspective as a wholesaler, as a "glass producer," and a glass expert company, we are partnering with new designers, creators, and jewelry artisans, cherishing the relationship we have cultivated with handmade glass factories in downtown Tokyo and Edo Kiriko craftsmen.
We will strive to create a new worldview of glass products by adding new designs and interpretations to traditional crafts and creating a new kind of jewelry of the highest quality representing Tokyo.
Edo Kiriko jewelry—Kimoto Glassware's new challenge, which has produced numerous glass products
Kimoto Glassware collaborates with new partners based on the production experience the craftsmen have cultivated. Each professional will work together to produce the highest quality Edo Kiriko jewelry representing Tokyo. All processes are made by careful handicrafts by Japanese craftsmen with outstanding technique. Unlike machine production, these pieces have the wonderful qualities of being one-of-a-kind as each piece is produced taking time and care.
Kimoto Glassware, an expert with glass, will welcome new designers and jewelers while valuing the relationships with craftsmen that we have cultivated and will produce a new kind of Edo Kiriko jewelry of the highest quality representing Tokyo.
Contact
Founded

1959

Capital

16 million yen

Company Info

・ Wholesale sales of glass tableware
・ Planning and development of glass tableware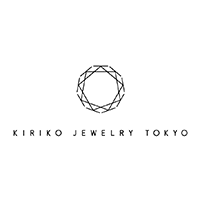 Kimoto Glassware Co., Ltd. / Seiichi Kimoto
2-18-17, Kojima, Taito Ward, Tokyo, 111- 0056
Phone : 03-3851-9668 FAX : -  Mail : info@kirikojewelry.tokyo