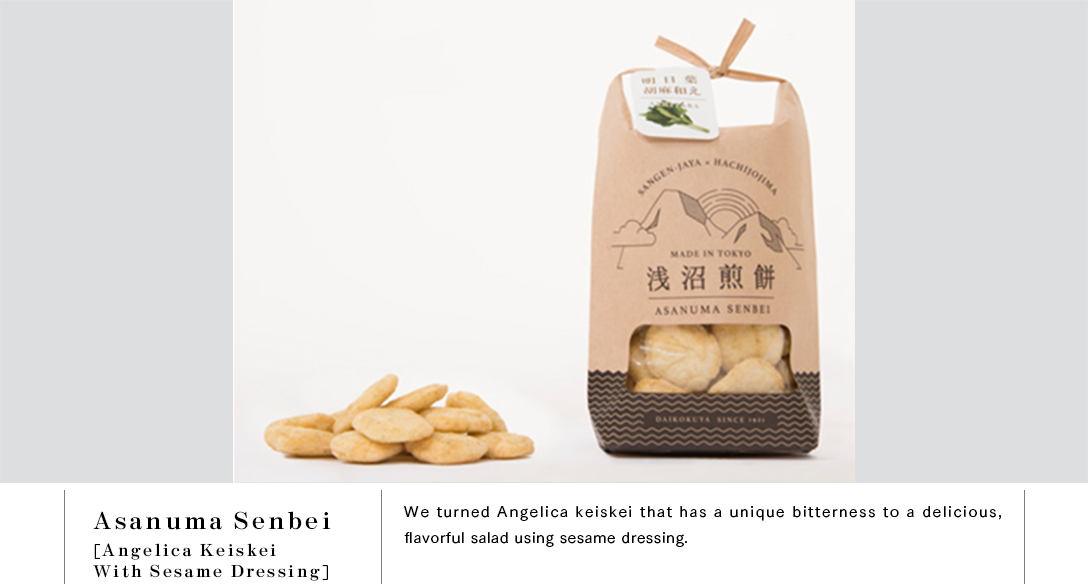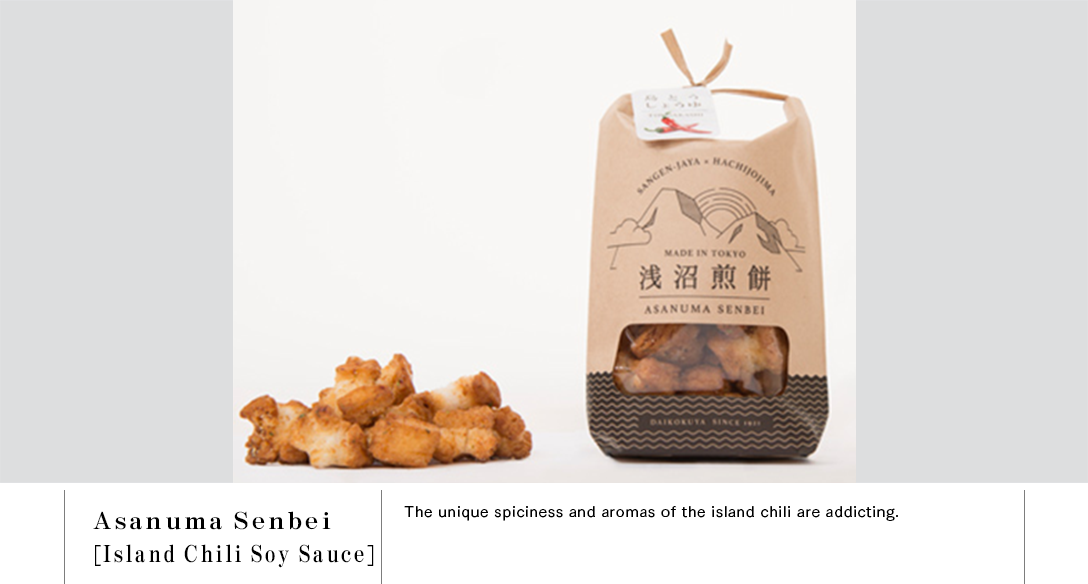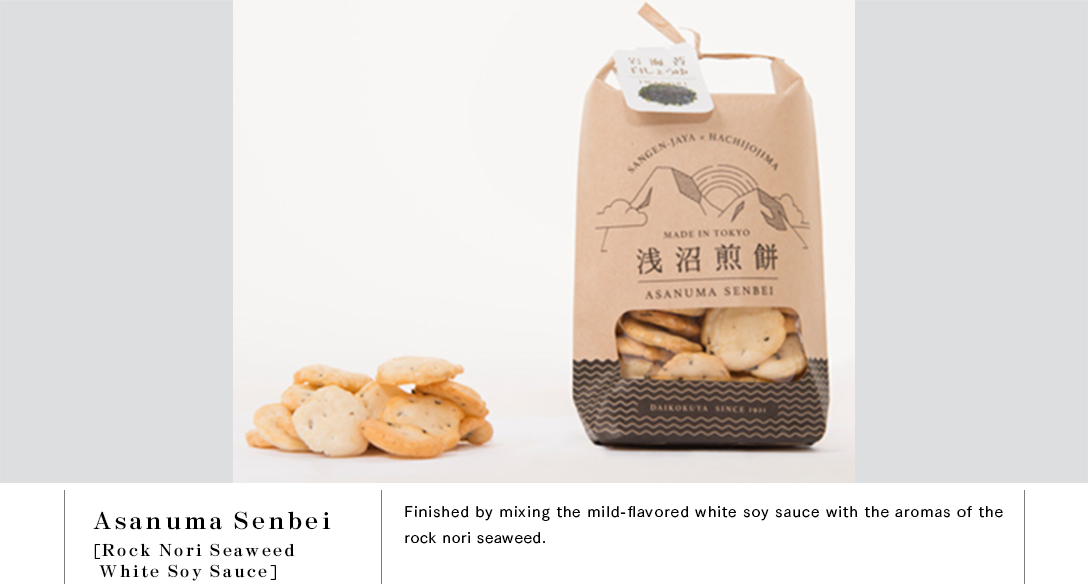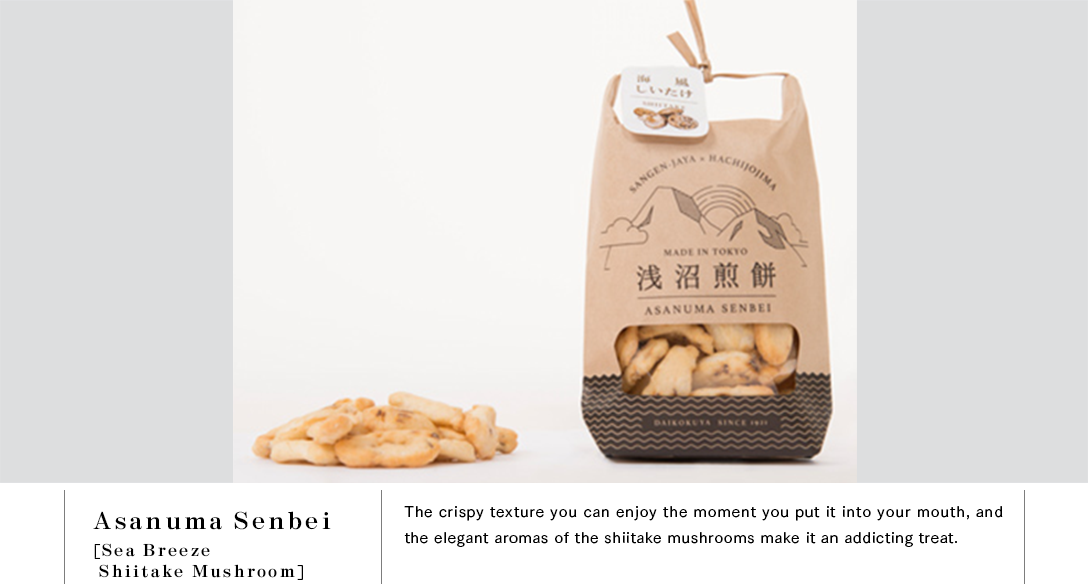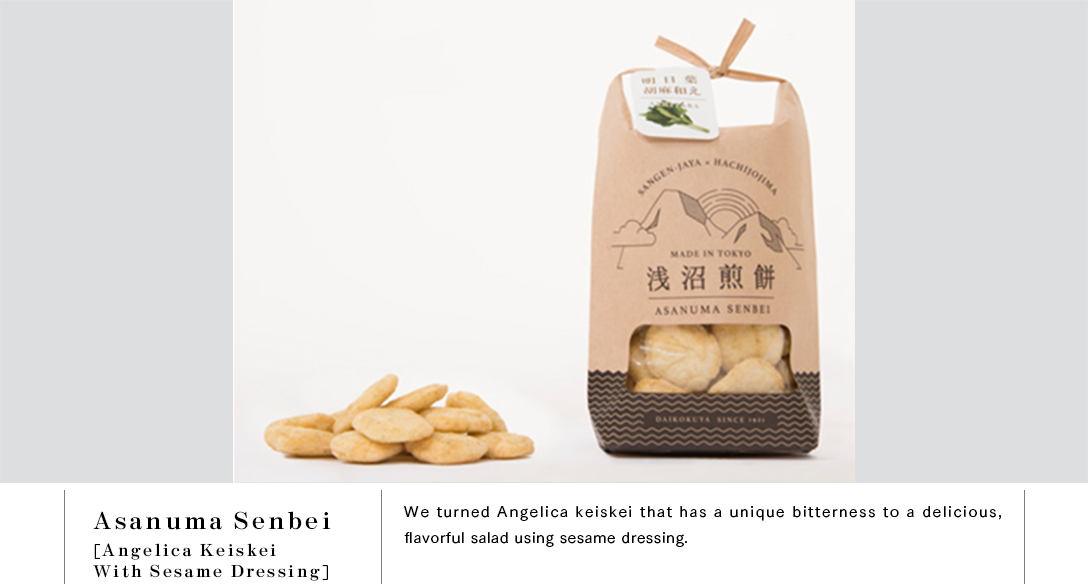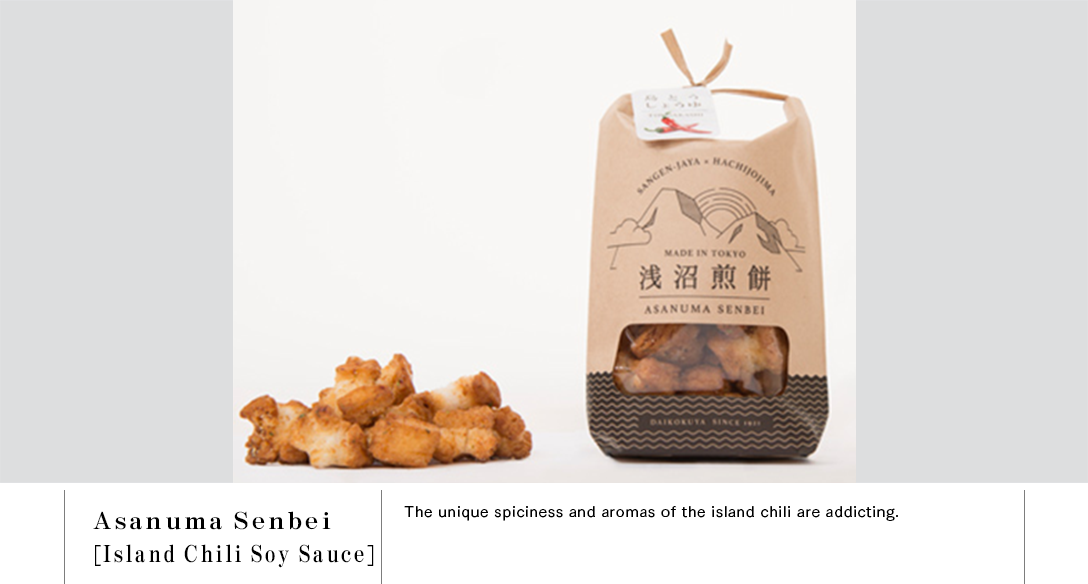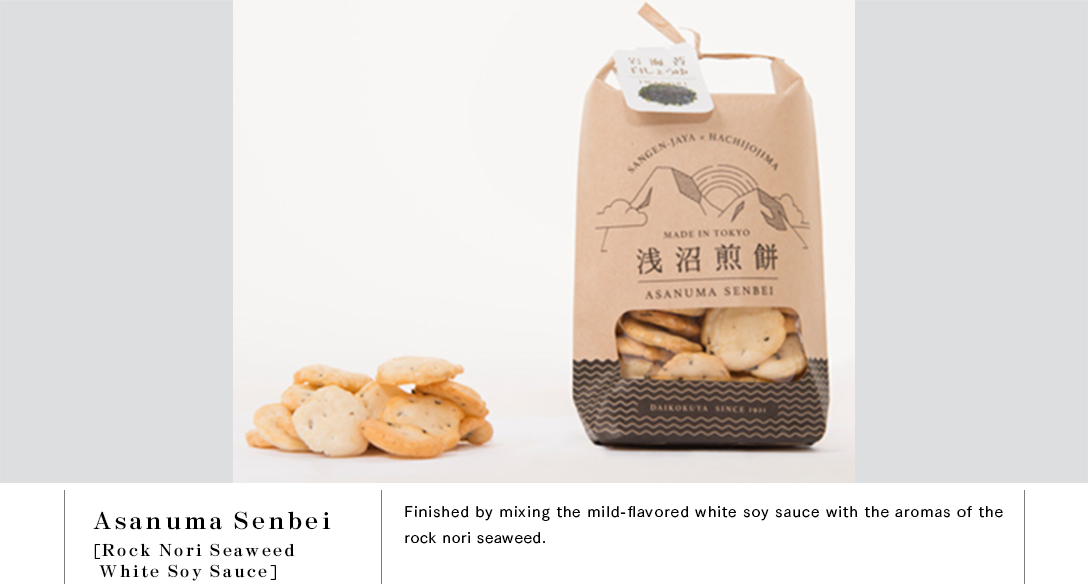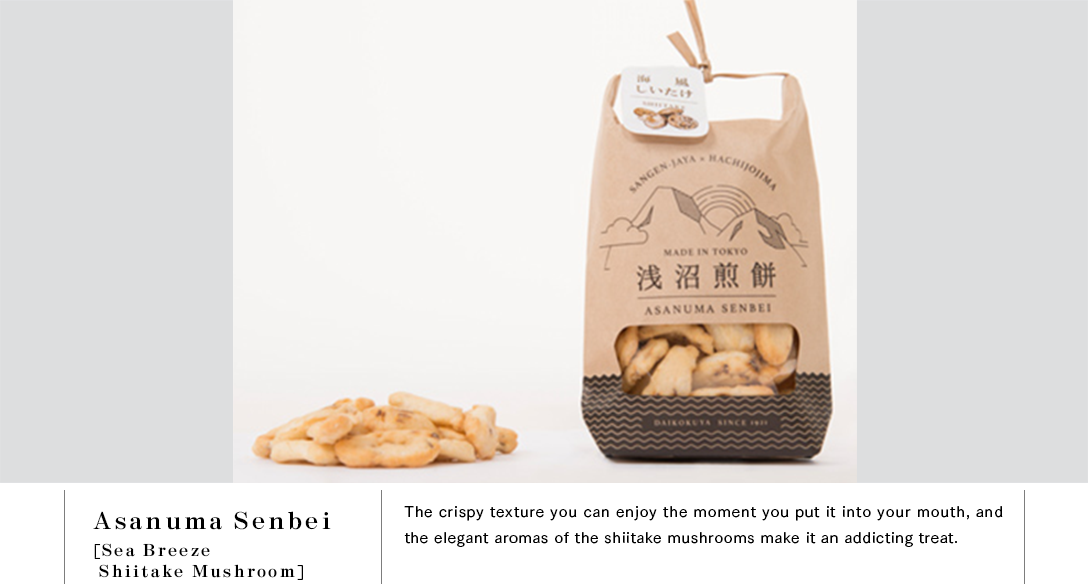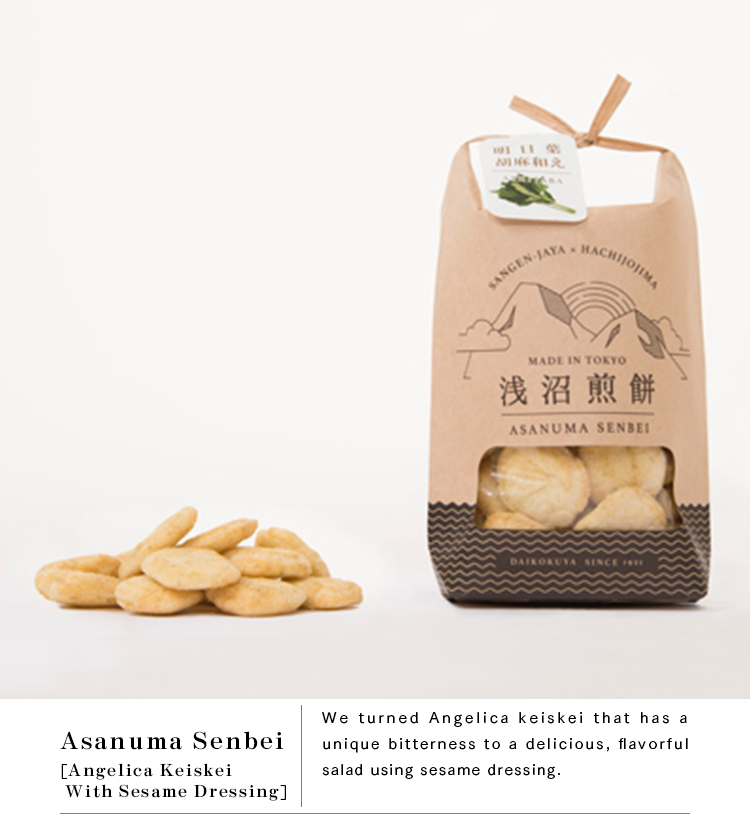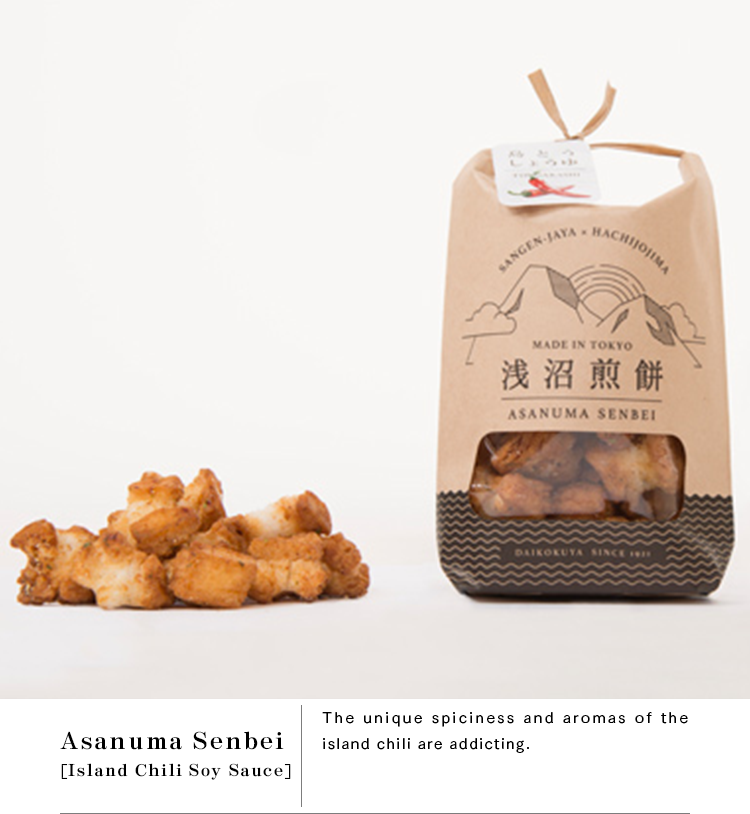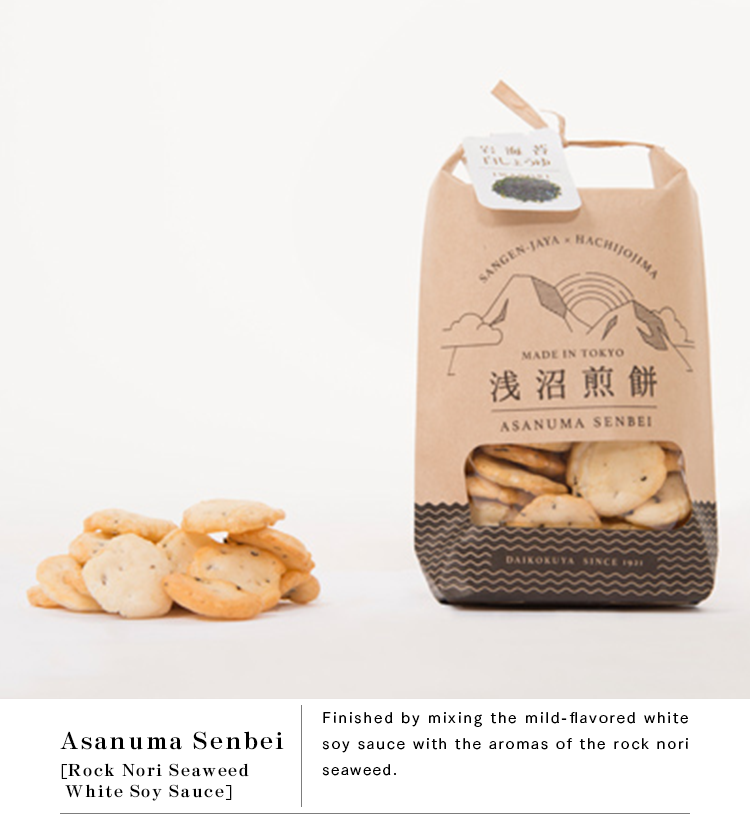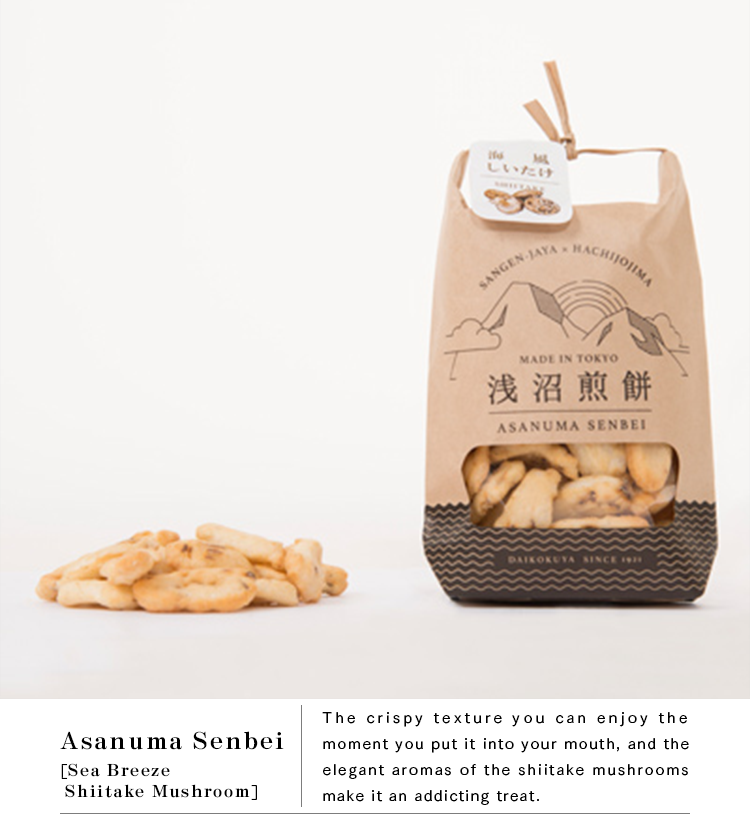 DAIKOKUYA Co.,Ltd.
President ASANUMA Hiroyuki
For someone special from Sangenjaya, Setagaya
Daikokuya is a specialty store serving sweet and savory rice crackers called arare and senbei. We will be welcoming our 100th anniversary since the founder found it, basing it in Sangenjaya after training in senbei making in Hachijojima Island in Tokyo in 1921. Thanks to the patronage of our loyal customers, we have been serving arare and senbei for 98 years. Our joy is to deliver heartfelt gifts our customers select as a "gift for someone special." We have done this by incorporating traditional and new, Western flavors, inspired by this land where the nostalgic warmth and modern cityscape are intertwined.
Using the rich, natural ingredients unique to Hachijojima Island
The current president is the 5th generation successor since Denpachi Asanuma founded Daikokuya. After succeeding Daikokuya, he visited Hachijojima Island, desiring to revisit its history by following the roots of the founder.
The island is where the founder was born and raised. "Asanuma Senbei," a brand new kind of arare senbei, was born through this visit. As the president conversed with the residents, he was inspired to create unseen, new flavors by incorporating the wonderful ingredients he found in Hachijojima Island, while preserving the traditional flavors Daikokuya has treasured to this day.
Contact
Founded

1921

Capital

3.2 million yen

Company Info

Produce as OEM and Sell /wholesale rice crackers (okaki, arare and senbei)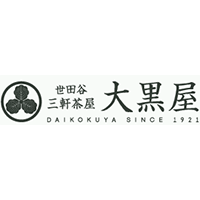 DAIKOKUYA Co.,Ltd. / President ASANUMA Hiroyuki
〒154-0024 Carrot Tower B1, 4-1-1, Taishi-do, Setagaya-ku, Tokyo
Phone : 03-3421-5008 FAX : 03-3421-5061  Mail : asanuma@sancha-arare-daikokuya.com